Academic Success
The College of Law offers academic success programming through the Office of Academic and Bar Support. Together with the full-time professional staff, upper-level students who demonstrated high academic achievement provide additional instruction and support to students at the College of Law. For more information about the academic support resources available to current students, please browse the links below.
Staff from the Office of Academic and Bar Support are available for individual sessions with students to discuss their academic performance and strategies for success. Please complete the intake questionnaire to schedule an appointment.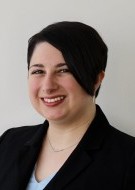 Alyssa-Rae McGinn
I live in Boston, MA with my partner and our dog, Olive, and I work as a Title IX and Civil Rights investigator and consultant. Within SUCOL, I am also on the executive board of the Disability Law Society and a 2L Editor on Law Review. When I do have free time, I like to watch Premier League soccer. I understand how challenging it can be to balance work, family, school, and all those extra fun things, and I am happy to have the opportunity as an ASF to support other JDi students in meeting that challenge and tackling their first semester successfully!
---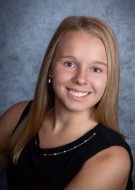 Hailey Pooler
I am from Watertown, NY and attended Hartwick College for undergrad where I obtained a Biology degree. I am the Computer Editor for Volume 73 of the Syracuse Law Review, a Senior Research Associate with the Innovation Law Center (NYS Science and Technology Center), a Student Attorney with the Low Income Taxpayer Clinic, a member of the Alternative Dispute Resolution (ADR) division of the Travis H.D. Lewin Honor Society, and the Bond Schoeneck and King ADR Competition director. In addition, I am the president of the Intellectual Property Law Society and am a member of the Syrian Accountability Project Investigations Team. In my free time I love to attend sporting events and concerts or spend time with family and friends.
---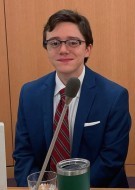 Austin Milone
My interests include trial team and criminal law.
---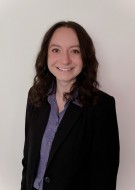 Hannah Bailey
I am from the Syracuse area. I went to Colgate University for my undergrad and double majored in math and religion. I have worked for the NYS Attorney General's Office as well as the International Protection Appeals Tribunal in Dublin, Ireland. Eventually, I would like to pursue a career in public interest.
---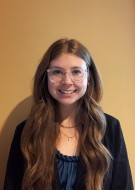 Emily Houston
I am interested in public interest law and spent my 1L summer interning for the New York State Attorney General's Office in the Sex Offender Management Bureau.
---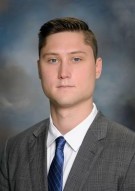 Patrick Mullery
I am from Ridgefield, Connecticut. I went to Pennsylvania State University for an undergraduate and majored in business. I participate on Syracuse Law Review as an Editorial Member, I am Vice President of the Corporate Law Society, and I am in AHS in the ADR division.
---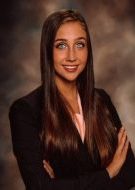 Shannon Chamberlain
My name is Shannon Chamberlain and I am from West Palm Beach, Florida. I attended the University of Florida for Undergraduate, earning my B.A. in History. I am on Law Review and the Appellate Division of AHS. I am an LCRA to Professor Todd and have been an RA to Professor Szto. This past summer, I was a judicial extern to Judge Hayes in San Diego, CA.
---
Anchal Saxena
I am a 2L JD/MPA student from Dallas, Texas. I went to undergrad in St. Louis, MO, and briefly worked in nonprofit before coming to law school. In addition to being an ASF, I am also a 2L Editor on Law Review and on the Exec board of the South Asian Law Student Association (SALSA) and the Syracuse Public Interest Network (SPIN). During my time in law school, I have interned with a legal aid society, a public policy & research organization, a NY State Court judge, and a Federal Court judge. I am excited to join the ASF team to support 1Ls with their first year of law school!
---
Thomas Sheffield
I am a 2L from Ballston Spa, NY and graduated from the State University of New York at Fredonia where I studied political science and music. In addition to being an ASF, I am also an Editorial Member for the Syracuse Law Review and the treasurer of the American Constitution Society. I have interned for a U.S. District Judge and served as a research assistant for two law professors.
---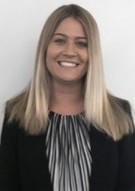 Jacqueline Zahn
I am a 2L from Baldwinsville, New York. I attended the University at Buffalo where I majored in Political Science and Legal Studies. In addition to working as an Academic Success Fellow, I am also an Editorial Member of Syracuse Law Review. This past summer I interned with Judge Brenda Sannes in the Northern District of New York. Next summer I will work as a Summer Law Clerk at Bond, Schoeneck, and King in their Syracuse office.
Office Hours: Thursdays from 10-11 am in the atrium.
Email:

Jezahn@syr.edu

.
---
Kaylene Kunzel
I live in Austin, Texas with my husband, three children, and two goldendoodles. I graduated from Texas A&M University with a degree in marketing and went on to work in healthcare administration. After ten years of working in provider relations I decided it was time to make a change and pursue a law degree.
---
Jessica Lanum
I live in Tucson, Arizona and have worked as a paralegal for the last 17 years at a Plaintiff's civil litigation firm. I live in Tucson with my husband, daughter, and two stepsons. I am currently enrolled in the JDi program with an anticipated graduation date of December 2023. I am excited to help others navigate the unique experience of attending law school through the JDi program while balancing families and careers.
---
Haley Roberts
After having academic success fellows instrumental in my law school success, I hope to continue that legacy with my fellow student body. Before SUCOL, my academic and professional background focused on criminal psychology. Working for the Department of Justice and traveling or frequently moving for work, I understand JDi students' unique struggles with employment, families, and outside obligations.
---
Erica Glastetter
I live in Union, MO and I am a first generation law student. I work as a certified law student at a local Prosecuting Attorney's Office. I plan to enter the criminal law field after graduation. Within SUCOL, I hold active leadership roles within the Student Bar Association, the First Generation Law Students Association, the Criminal Law Society, and Phi Alpha Delta.
---
Christina Ralph
I am a Cape-Verdean American and lifelong educator who has spent the last 30 years teaching and counseling in a variety of settings including schools, community organizations, homeschooling and as director of an educational cooperative. While I have given up most of my educational work to attend SUCOL, I am still homeschooling my youngest for my 5 children. I also work part-time as a paralegal. The JDi program is allowing me to fulfill a life-long dream. It is my hope that as an ASF I can combine my passion for education with my enthusiasm for the law in a way that will help to others to do the same.
---
Jason Barnes
I graduated from the United States Naval Academy in 2007. After graduation I served as a field artillery officer and nuclear weapon security officer in the United States Marines. After resigning my commission, I opened a CrossFit gym in Nebraska. After six years of coaching CrossFit the pandemic shutdowns occurred, at which time I decided to change careers and become a lawyer. I am currently a member of the JDi Class of 2025. I have a wife and two children, and when not studying for classes can be found roughhousing with my kiddos.
---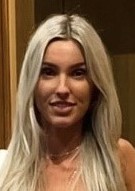 Jennifer Rose
I live on the east coast, surrounded by family and loved ones. I have a deep passion for helping others and am honored to be a part of the Academic Success Program. My bachelor's degree and background are in business; however, my aspirations lie in advocating for survivors of sexual abuse and areas where inequity is exploited. My [virtual] door is always open – please reach out via email – you are not alone in this journey!
Some students find it beneficial to take a law school prep course prior to beginning their law studies. Below are links to three popular law school prep programs. The Syracuse University College of Law provides these for informational purposes and does not endorse any of the programs or products.
The resources below are for students who wish to explore or work on academic skills on their own.
Academically accomplished fellows are automatically assigned to first year students during the first few weeks at the College of Law. The Fellows will hold regular group sessions on the academic skills essential to law school success and each will hold weekly open office hours. 1Ls are free to attend weekly small group sessions with the other students assigned to your Fellows, set up individual weekly sessions at your convenience, or both!
JDr
Fall Semester: All 1L students will be matched with a group of Academic Success Fellows by Contracts section. While students are assigned by Contracts section, the Fellows are not substantive tutors. The Academic Success Fellows will run weekly structured study group sessions focused on core academic skills, including reading and briefing cases, note taking, outlining, exam writing, and stress management. Each Fellow will also hold weekly open office hours for all students assigned to their group. 1L students are highly encouraged to attend all weekly sessions and to connect with their assigned Fellows during office hours.
Academic Success Fellow Assignments (Fall 2022):
Professor Chhablani: Hailey Pooler, Anchal Saxena, Jacqueline Zahn
Professor Szto: Emily Houston, Patrick Mullery, Shannon Chamberlain
Professor Germain: Austin Milone, Thomas Sheffield, Hannah Bailey
Spring Semester: All 1Ls will be matched with a group of Academic Success Fellows by Property section. While students are assigned by Property section, the Fellows are not tutors in the substantive law of Property. The Academic Success Fellows will run weekly group sessions with an emphasis on building and improving skills not acquired during the first semester of law study. Rather, they will practice core skills related to advanced legal analysis and exam writing. Like the Fall, the Fellows will hold weekly office hours open to every student in the class.
Academic Success Fellow Assignments (Spring 2023):
Professor Lape: Hailey Pooler, Jacqueline Zahn
Professor Barnes: Thomas Sheffield, Partick Mullery
Professor Traficonte: Austin Milone, Anchal Saxena, Emily Houston
JDi
The JDi program will run in a similar fashion to the JDr program. The Academic Success Fellows will hold bi-weekly group sessions to practice core law school skills, such as case briefing, outlining, exam writing, and preparing for exams. Like the JDr program, each JDi Academic Success Fellow will hold weekly office hours. Students are highly encouraged to attend each bi-weekly session and to connect with their Fellows during office hours.
Academic Success Fellow Assignments (Fall 2022):
Professor Kohn: Jennifer Rose
Professor Greenberg: Jason Barnes
Professor Chhablani: Shawna Merkich, Meghan Ellsworth, Erica Glastetter
Professor Harding: Kaylene Kunzel, Christina Ralph
Professor Milner: Sarah Roberts, Haley Roberts
Professor Banks & Professor Braveman, Meghan Steenburgh, Jessica Lanum
Academic Success Fellow Assignments (Spring 2023):
Professor Germain: Jason Barnes, Haley Roberts
Professor Graves: Kaylene Kunzel, Jennifer Rose, Christina Ralph
Professor Braveman (Con Law II): Jessica Lanum
CLASS group leaders will hold sessions each semester that are open to all 1Ls. Each session will focus on major topics related to academic and personal success in law school.
Fall 2022
Monday August 29th at 5PM-6PM: What to do Before, During, and After Class (1L)
Monday September 12th at 5PM-6PM: Outlining (1L)
Monday September 26th at 5PM-6PM: IRAC w/ a Hypothetical (1L)
Monday October 17th at 5PM-6PM: Moving on from Midterms (1L)
Monday October 31st at 5PM-6PM: Memorization (1L)
Saturday November 12th from 12PM-2PM: Mock Final Exam (1L)
Spring 2023
Monday January 16th at 5PM-6PM: Learning from Fall Grades (1L)
Monday February 13th at 5PM-6PM: Advanced IRAC (1L)
Monday March 6th from 5PM-6PM: Using Spring Break Effectively and Study Techniques (1L)
Monday April 3 at 5PM-6PM: Going into 2L Year (1L)
Saturday April 15th at 12PM-2PM: Mock Final Exam (1L)
The Office of Academic Support holds periodic workshops for upper-level students on core academic skills. For the Fall 2022, the following sessions are open to all upper-level students:
Thursday September 8th at 6PM-7PM: Outlining (2L and 3L)
Thursday September 29th at 6PM-7PM: IRAC (2L and 3L)
Some skills are critical to both law school success and success in practice. The following sessions are open to all current students and are designed to develop and refine core lawyering skills that also contribute to law school success:
Fall 2022
Thursday September 22nd at 12PM-1PM: Citations (Everyone)
Thursday November 10th at 12PM-1PM: Mental Health (Everyone)
Thursday November 17th at 12PM-1PM: Time Management on Exams (Everyone)
Spring 2023
Thursday February 9th at 12PM-1PM: Research (Everyone)
Thursday April 15th at 12PM-1PM: Mental Health (Everyone)