Train with Legal London!
Syracuse University College of Law proudly offers one of the nation's longest-running summer externship programs in London. During a seven-week summer experience, students gain international exposure to clients, partner with professionals for personalized mentoring, and enjoy boundless cultural opportunities – in one of the world's most dynamic cities. Long before the U.K. took center stage in Europe's destiny with its vote to Brexit, Syracuse University's College of Law recognized the U.K.'s integral political role in world affairs. For more than 40 years, the College of Law has offered our students a comprehensive introduction to London's rich legal world, immersing ourselves in international law, and living it through a panoply of internships in this unique summer program.
Eligibility
Any full-time or part-time student from an ABA-approved law school who is in good standing (i.e. preferred GPA of 2.5 or higher) at his or her current institution is encouraged to apply. Program administration retains the discretion to reach admissions decisions based upon a variety of factors. The program is approved by the ABA and is offered as part of the fully accredited curriculum of Syracuse University College of Law. The Summer of 2019 program enrolled 15 students from Syracuse Law and other ABA-approved law schools. We hope you join us.
Program Dates, Costs, and Application
2023 Program Dates: May 15 – July 1
Program Costs:
Tuition: $10,750 (5 credits)
Program Fee: $1,500 (estimate)
Housing in Central London*: $2,800 (estimate)
*Students live in shared flats arranged by the Syracuse London Centre. Students who opt to arrange their own housing in London will not be charged this housing fee.
Students should also plan and budget for additional expenses not covered in the Program Fee, estimated below:
Visa fees: $500
Air travel: $1,300
Personal: $1,500
Meals: $1,900
Inter-city transportation: $300
Start the online application with Syracuse Abroad Today! (An application fee of $50 is collected by Syracuse Abroad for processing.)
The London Experience
Rigorous coursework and hands-on learning experiences cultivate a student's ability to pursue a career in international law. Our placements have included the AIRE Centre, Withers Worldwide LLP, US Bank, Crown Court judges, and the offices of various distinguished Barristers and Solicitors in London.
Your transcript will reflect that you have enrolled in Law 910 (4 credits): LondonEx – Clinical Internships. Students are graded on a pass/fail basis for the 4-credit externship and on the Alternative Grading Scale (High Honors, Honors, High Pass, Pass, Fail) for the 1-credit seminar, unless their home school requires an assigned letter grade.  A syllabus from the latest summer program can be found online here. 
Through a series of lectures and discussions from our London summer faculty and lecturers students receive intensive exposure to fundamental tenets of English law during a 5-day orientation program that emphasizes English and international legal institutions, the legal profession, court structure, and procedure in both civil and criminal cases, as well as selected areas of substantive law. Classes are supplemented by visits to one of the Inns of Court, a guided tour of "Legal London", and other site visits. It is the student's responsibility to confirm with their home school/college that the course(s) taken as part of this program will satisfy their degree requirements.
Applications received before February 10 are given preferred consideration and reviewed on a rolling basis. 
For more information, please contact:
"I grew so much thanks to the London Program. The international hands-on work experience helped me develop skills such as writing and research that I will continue to use throughout my career. London also allowed me to identify the areas of law I would like to practice in the future. I absolutely loved my placement. All the passionate individuals in the team created a positive work environment and became connections that will last me a lifetime. At the end of the summer, I did not want to leave! Living abroad provided opportunities that allowed me to get to know myself better and strengthen my self-confidence. It truly is an unforgettable adventure!"—2L Frances Rivera Reyes, 2019 London extern at MSCI
"The London program was definitely one of my best decisions since coming to Syracuse. It provided an opportunity to not only experience London but also to apply the legal skills I learned in my first year. Additionally, the networking opportunities are unparalleled as they reach across the world!"—2L Morgan Mendenhall, 2019 London extern at Henderson Chambers
Financial Aid, Health, and Travel Notices
Syracuse University College of Law Students who participate in the summer program may apply for Federal Direct Loans to help cover the cost of tuition, fees, living expenses, and transportation to London. The SU College of Law Summer Financial Aid application will be sent to students in March. Additionally, students must have a current academic year FAFSA (Free Application for Federal Student Aid) on file. Contact the College of Law's Financial Aid Officeif you have questions.
COVID-19: All students enrolled in the London program will be required to follow University and local (London) health and safety precautionary measures. This may include, but is not limited to, the wearing of masks, social distancing, remote learning/working, mandatory testing, and isolation/quarantine. The program may be canceled if the risk of COVID-19 warrants.
Cancellation/Refund policy: The program will be canceled if students would be endangered for political or health reasons or if there is insufficient student interest. In the event of cancellation, all fees which have been paid will be refunded. The Syracuse University Bursar's Office will process all refunds due to cancellation within 5-10 business days. The London program went on hiatus in the summer of 2020 due to the COVID-19 pandemic.
U.S. State Department Travel Information: Syracuse Abroad has regular access to the U.S. Department of State Consular Information Sheets, Travel Advisories, and Worldwide Notices regarding matters that may affect the security of our participants. Resident Directors will be notified immediately of any safety concerns and will communicate those concerns and further instructions to students. They will post the notices for student, faculty and staff information. If England is declared an area of instability, participants will be notified promptly. They will be permitted to withdraw from the program and they will be refunded all fees paid except for room and board payments expended prior to the date that England was declared an area of instability.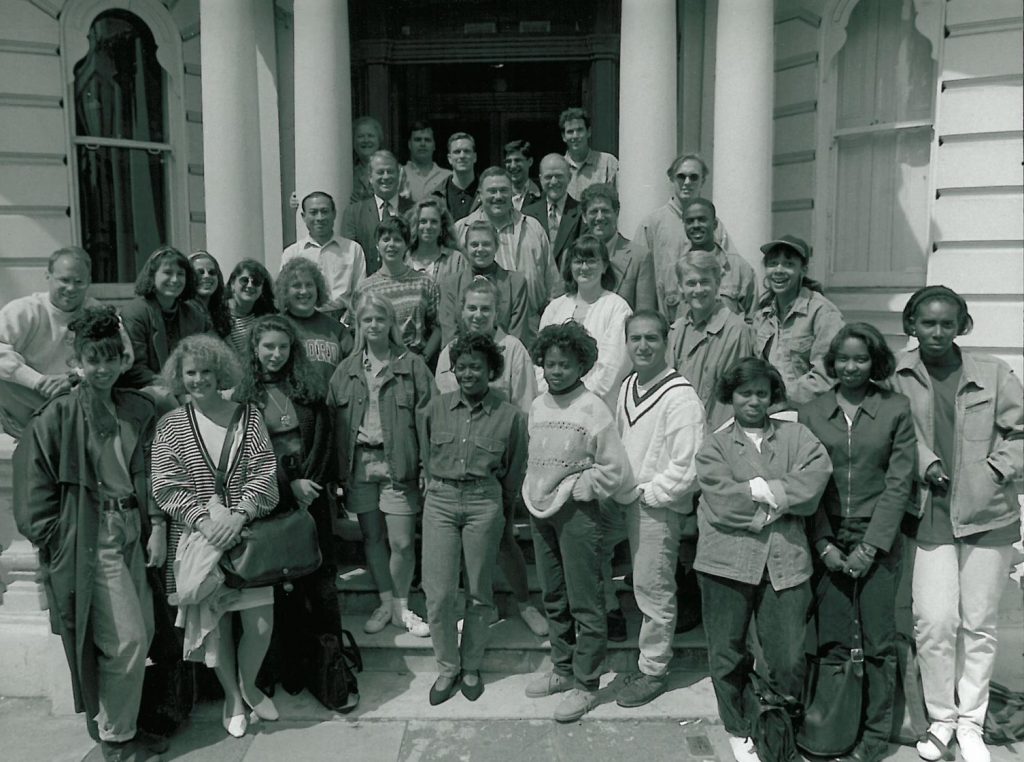 ---