February is Black History Month, and the College of Law boasts many extraordinary Alumni of Color.
Here we celebrate their excellence and many accomplishments, and we look forward to featuring many more Alumni of Color in the future.
To nominate an alum for recognition, email su-law@syr.edu.
William Herbert Johnson L'1903
First Black graduate of Syracuse Law; veteran of the Spanish-American War; legend and pillar of the Syracuse community; namesake of the William Herbert Johnson Bar Association; posthumously admitted to the New York State bar, 2019
Born in Syracuse in 1875, William Herbert Johnson received his undergraduate degree from Boston University, served in the Army in the Spanish-American war of 1898 and then returned to his hometown and enrolled in the Syracuse University College of Law.
After his graduation from law school in 1903, Johnson was unable to gain admission to the New York bar. Notwithstanding the fact that he was not admitted to practice law, Johnson became a pillar of the Syracuse community, hosting such luminaries as Harriet Tubman and George Washington Carver, and opened doors of opportunities for others in the African American community that had been denied to him.
---
Erica D. White-Dunston L'98
Director and Chief Diversity Officer, Office of Civil Rights, Office of the Secretary, US Department of Interior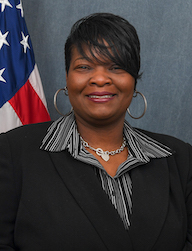 Erica D. White-Dunston is the Director and Chief Diversity Officer for the Office of Civil Rights (OCR) for the Office of the Secretary (OS) in the Department of Interior (DOI). As the Director, Erica is responsible for developing and implementing workplace strategies that will aid the DOI in maintaining a continuing affirmative program to promote equity, diversity, and inclusion.
Additionally, she is responsible for providing oversight to the Bureaus in identifying and eliminating perceived or actual discriminatory practices throughout the Department via applicable Title VI and Title VII laws, regulations, and guidance. She began her career in 1999, in area of employment law as an associate specializing in civil rights and employment law.
From 2001 to 2010, Erica worked at the US Equal Employment Opportunity Commission (EEOC), first in the Office of General Counsel (OGC) as a Trial Attorney in Systemic Litigations, with collateral duty assignments with the Office of Federal Operations (OFO), writing federal sector appellate decisions, and the Office of Equal Opportunity (OEO).
In 2006, Erica was reassigned to OEO, where she performed all aspects of federal sector review for both informal and formal complaint processing. In 2008, as a result of trend analysis in the area of disability, she chaired the Agency's Disability Task Force which resulted in the restructuring of the Agency's Disability Program.
---
John Boyd L'16
Assistant District Attorney, Onondaga County, NY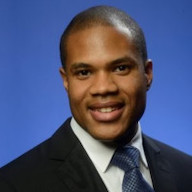 John F. Boyd II L'16 is an Onondaga County Assistant District Attorney. While at the College of Law, John was a member of the Black Law Students Association Trial Team, which won its regional championship. John also competed in the Lionel O. Grossman Trial Competition earning the Frank H. Armani Advocacy Award.
John also earned the Robert W. Miller Award for Excellence in Trial Advocacy at the College. Prior to law school, John attended New York University, graduating with a Bachelor of Arts in Social and Cultural Analysis with dual concentrations in Africana Studies and American Studies.
John imparts his passion for trial advocacy as the coach and attorney advisor for the Black Law Students Association Trial Team.
John is actively involved with numerous civic, cultural, and charitable organizations in Onondaga County, including serving on the board of the William Herbert Johnson Bar Association and the Volunteer Lawyers Project.
John resides in Fayetteville, NY with his wife Katie.
---
Hon. Theodore McKee L'75
United States Circuit Judge, United States Court of Appeals for the Third Circuit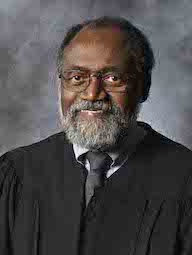 Ted McKee was sworn in as a Judge of the U.S. Court of Appeals for the Third Circuit on June 20, 1994, and became Chief Judge on May 4, 2010. He graduated magna cum laude from Syracuse University College of Law in 1975 where he was inducted into the Order of the Coif, and earned several honors for outstanding academic performance.
He began his legal career at a large Philadelphia law firm, but left there in 1977 to begin his career in public service. He has since been an Assistant United States Attorney, Deputy Solicitor to the Law Department of the City of Philadelphia, and General Counsel to the Philadelphia Parking Authority.
He was elected to a 10 year term as a Judge of the Court of Judge of the Court of Common Pleas for the First Judicial District of Pennsylvania.
While a Judge of the Court of Common Pleas, Judge McKee chaired the Pennsylvania Sentencing Commission. He was appointed to the Court of Appeals by President Clinton shortly after being retained for a second 10 year term on the Court of Common Pleas. Judge McKee serves on the boards of directors of several nonprofit organizations and institutions including the Vera Institute of Justice and Syracuse University.
---
Danielle Morrison L'15
Associate, DLA Piper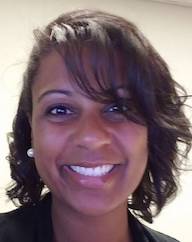 Dani Morrison L'15 currently works as a litigation and regulatory associate at DLA Piper. She concentrates her practice on complex commercial and appellate litigation, representing clients in a variety of matters at all phases of litigation. Dani also has a robust pro bono practice.
She represents individuals with immigration related issues in impact litigation before the Supreme Court of the United States and advocates for veterans with service-related disabilities who were separated from the military with other than honorable discharges.
Prior to joining DLA, Dani was a former law clerk for Judge Theodore A. McKee of the United States Court of Appeals for the Third Circuit and Judge Darnell Jones, II of the United States District Court for the Eastern District of Pennsylvania. She was also a litigation associate at a mid-size law firm in Philadelphia.
---
Bruce Gardner L'79
The Gardner Law Firm PC, Washington, DC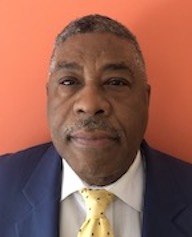 Bruce Gardner has litigated more than 25 cases before the U.S. Tax Court, U.S. Bankruptcy Court and U.S. District Court. He represents clients in federal and D.C. tax controversies involving individual income tax, sales tax, and real property tax and rovides legal opinions to clients on an assortment of complex transactional tax issues, conduct tax research, prepared pre-trial and post-trial briefs.
Gardner also has litigated over 15 cases before the DC Superior Court involving probate, criminal, and real estate, foreclosures issues. And he has prepared briefs and argued tax cases before the U.S. Court of Appeals (D.C. and 4th Circuit) and briefed and argued cases before the D.C. Court of Appeals.
---
Lt. Col. Pia Rogers L'01
Senior Service College Student, Eisenhower School of National Security and Resource Strategy, Fort McNair, Washington, DC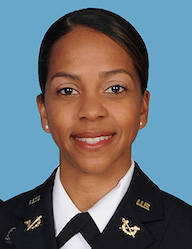 Lt. Col. Pia W. Rogers is currently serving as a Senior Service College Student in the Eisenhower School of National Security and Resource Strategy at Fort McNair, District of Columbia. Prior to attending SSC, Rogers served as the Chief, Assignments Branch for the Personnel, Plans, and Training Office in the Office of The Judge Advocate General in the Pentagon.
Rogers was commissioned in 1998 at Syracuse University through the Reserve Officers' Training Corps program and graduated with a Bachelor of Science degree in Journalism from the S. I. Newhouse School of Communications. Upon graduation, she was granted an educational delay to attend law school.
Rogers returned to Syracuse University and completed a joint-degree program earning a Juris Doctor degree through the College of Law and a Master of Public Administration degree through the Maxwell School of Citizenship in 2001.
Rogers entered the Army's Judge Advocate General's Corps in 2002 after successful completion of the New York and New Jersey bar exams. Her military assignments include: Client Services Attorney, Administrative Law Attorney, and Trial Counsel, Fort Meade, Maryland; Defense Counsel, Taegu, South Korea; Recruiting Officer, Judge Advocate Recruiting Office, Rosslyn, Virginia; Trial Attorney, U.S. Army Legal Services Agency Contract and Fiscal Law Department, Arlington, Virginia; Fiscal Law Attorney, United States Forces – Afghanistan, Kabul, Afghanistan; Professor, The Judge Advocate General's Legal Center and School, Charlottesville, Virginia; Command Judge Advocate, Special Operations Aviation Command (Airborne), Fort Bragg, North Carolina; Deputy Staff Judge Advocate, 82nd Airborne Division, Fort Bragg, North Carolina.
---
​Vincent H. Cohen Jr. '92, L'95
Partner, Dechert LLP
Vincent H. Cohen, Jr., a white collar lawyer, focuses his practice on high-stakes litigation on behalf of individuals and corporations. He is also a member of the firm's Policy Committee, which consists of elected partners who oversee management of the firm worldwide. As an experienced trial lawyer and investigator, he represents clients in sensitive government and internal investigations, government enforcement matters, and complex civil and criminal litigation on a domestic and international scale.
Mr. Cohen is the former acting U.S. Attorney for the District of Columbia. Prior to leading the largest U.S. Attorney's Office in the nation, Mr. Cohen served as the Office's Principal Assistant United States Attorney for five years. During his tenure, he oversaw the investigation and prosecution of cases involving a wide variety of federal crimes, including terrorism, financial and health care fraud, homicide, public corruption, money laundering, and cyber-security.
He helped establish and expand the U.S. Attorney's Office's Cyber Unit to prosecute cross border cyber-crimes such as cyber frauds committed against multinational corporations, and insider trading schemes that obtained confidential information through cyber breaches. Mr. Cohen's experience as a federal prosecutor also includes work on high-profile national security trials, leading an internal task force committed to prosecuting federal public corruption matters, and working in partnership with federal and local law enforcement agencies to reduce violent crime in the District of Columbia.
While serving as acting U.S. Attorney, Mr. Cohen was appointed by Attorney General Loretta Lynch as a member of the Attorney General's Advisory Committee, a small group of U.S. Attorneys from across the country who provide advice and counsel to the Attorney General on policy, management and operational issues.
---
Staci Dennis-Taylor L'14
Assistant District Attorney, Onondaga County, NY
Staci Dennis-Taylor, Esq. is an experienced litigator and mediator. Driven by a dedication to equal justice under the law, Staci takes pride in supporting racial justice and diversity initiatives in her community.
Staci is a lifetime resident of Syracuse and attended local schools, graduating from Corcoran High School in 2003. After high school, Staci attended Hobart and William Smith Colleges and Le Moyne College, graduating magna cum laude in May of 2010 with a B.A. in English.
While completing her undergraduate studies, Staci worked as a legal secretary and was inspired to pursue a career in law. She enrolled in Syracuse University College of Law.
Upon graduating from the College of Law in 2014, Staci worked as a Family Court Mediator with New Justice Conflict Resolution Services, Inc., where she mediated custody and visitation disputes.
---
John V. Elmore L'94
The Law Offices of John V. Elmore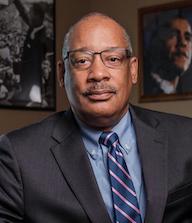 John V. Elmore grew up in the Southern Tier and currently lives in the Buffalo area. He has dedicated his professional life to making sure that hardworking families are treated fairly by the legal system, including years of service with the New York State Attorney Grievance Committees, which oversee the discipline of lawyers accused of misconduct or neglect, and appointments by Governor Cuomo to serve on multiple judicial screening committees evaluating potential candidates for judgeships.
He is also a former Golden Club Boxer and current certified amateur boxing coach, referee, and judge.
---
Julian Harrison L'18
Ad Policy Manager, TikTok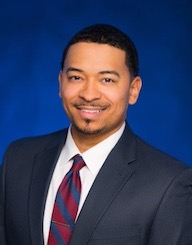 Julian Harrison is an attorney, tech policy advocate, and proud Brooklynite. He currently serves as an Ad Policy Manager at TikTok.
Julian is also a member of the Communications and Media Law Committee of the New York City Bar Association. Prior to TikTok, Julian served as a Tech Policy Fellow on Capitol Hil. On Capitol Hill, Julian worked with congressional members and staffers to explore legislative, regulatory, and public policy initiatives for the tech industry.
During his time at Syracuse Law, Julian served as a fellow for the Multicultural, Media, Telecom and Internet Council, where he researched ways in which emerging technologies were negatively affecting marginalized communities. As a law student, Julian became fascinated with the way tech has affected long-standing legal precedent and societal behaviors. Julian is currently studying for the Certified Information Privacy Professional United States certification and will be participating in the upcoming 2021 ABA Media Advocacy Leadership Academy.
He loves dogs, collecting sneakers, and is a proud member of Kappa Alpha Psi Fraternity, Inc.
---
Everett Gillison L'85
Chief Administrative Officer, Defender Association of Philadelphia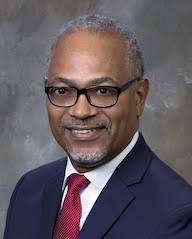 Everett A. Gillison has had an extensive career as a public servant for the citizens of Pennsylvania, as a social worker, public defender, Chief of Staff and Deputy Mayor for the City of Philadelphia, Board Member of the Pennsylvania Department of Probation and Parole, and Commissioner for the Pennsylvania Ethics Commission. With each step of his journey, he has had a singular focus to use his law training in service to others.
After graduating from the College of Law, Gillison returned to the Defenders Association of Philadelphia where he worked for the next 23 years, developing into an outstanding trial attorney and advocate. He was a member of the first Special Defense and Capital Homicide Unit in the City of Philadelphia's history, which led in raising the standards for lawyers practicing capital case defense. This elevation in the delivery of capital case defense had the effect of establishing that well prepared and adequately funded defense lawyers could dramatically cut the number of indigent defendants receiving the death penalty. In fact, none of the defendants represented by this unit have ever received a sentence of death. Recognition of his outstanding efforts led to his acceptance into the American College of Trial Lawyers as a Fellow in 2006, opening doors for more public service attorneys into the international organization.
The Honorable Michael A. Nutter appointed Gillison Deputy Mayor for Public Safety on January 7, 2008. Charged with reimagining and coordinating the public safety departments, he brought a community-based, holistic approach to City Hall. He started a movement called Philly Rising which took money from the Public Safety agencies and realigned them with true Community Policing efforts. Using data and trust building- the top ten "hot-spot" violent communities saw 15% to 28% drops in violent crime and homicide. From 2008 to 2015, the City saw a dramatic 35% drop in homicides by investing in job training, education, jobs placement, and violence interdiction programs. Coupled with his focus on those returning from custody being given support and opportunities to work at meaningful jobs, he saw a dramatic reduction in the county prison numbers while simultaneously lessening the incidents of crime on the streets.
---
Michelle Perrin-Steinberg L'05
Lead Senior Legal Counsel, SAP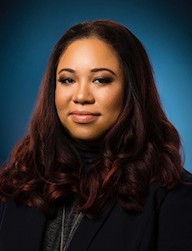 Michelle is a seasoned international trade compliance leader with over 14 years of practical experience. Acting as SAP's strategic legal advisor for all activities relating to the export of goods and services for North and South America, Michelle works closely with all SAP cloud business groups (Concur, Ariba, Fieldglass, Success Factors) and other functional teams within SAP to ensure compliance with trade laws and market requirements in dealing with customers, partners, authorities and policy makers.
Michelle helps define SAP's export control and trade sanctions operations policies and standards; develops and implements export and trade sanctions authorization strategies and advises the lines of business on export control and trade sanctions best practices while monitoring SAP's deliveries On-Premise and in the Cloud.
Prior to joining SAP, Michelle was part of the management team of Deloitte's Global Trade Advisory Practice Group. Client matters included the design and implementation of export compliance programs, providing guidance and solutions for proactive and remedial measures for global trade compliance; creating and leading customized export compliance training; and assisting global companies with strategic, operational and compliance matters as related to mergers and acquisitions, integration activities, trade automation, and business model optimization.
Michelle was also an Attorney within the International Trade practice group of a large law firm in Washington, DC and has considerable experience working in the Office of General Counsel and Corporate departments of large aerospace and defense companies such as Raytheon Technologies and The Boeing Company, where she provided strategic regulatory trade control guidance on licensing and compliance. She was also the Empowered Official and subject matter expert at a major University where she spent much time developing and implementing an internal export control and trade sanctions compliance program.
Michelle is an experienced international trade compliance speaker. She will be speaking later this month at the American Conference Institute/C5 European Summit on Economic Sanctions Risk & Compliance to provide a US perspective on an in-house counsel panel. Most recently in 2020, Michelle spoke at CompTIA's 14th Annual Global Trade Compliance Best Practices Conference. In 2019, Michelle spoke at the Society of Research Administrators International Annual Conference in San Francisco and was the moderator and speaker at an African Global Trade roundtable discussion Deloitte hosted with the Global African Chamber of Commerce in Chicago.
---
Keisha Audain-Pressley L'00
Executive Vice President, Pacific Investment Management Company (PIMCO)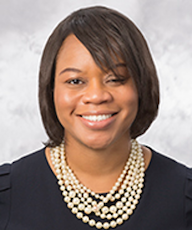 Keisha Audain-Pressley is an executive vice president and leader in Pacific Investment Management Company's (PIMCO) Legal and Compliance department. She serves as the Chief Compliance Officer for the U.S. Registered Funds. She is also a member of the leadership team for the investment advisory compliance program.
Before joining PIMCO in 2011, Keisha was a senior vice president and senior compliance officer at Neuberger Berman Management. Previously, Keisha was a chief compliance officer in Lehman Brothers' investment management division. In her prior roles, she was responsible for the compliance program of registered investment advisers that offered alternative investment products and served as a senior compliance officer for a registered investment adviser of open-end mutual funds.
Keisha has 19 years of industry experience and holds a J.D. from the Syracuse University College of Law and a Master of Public Administration from the Maxwell School at Syracuse University. She also received an undergraduate degree from Syracuse University.
Keisha joined the College of Law Board of Advisors in 2016.
---
Brittany Jones L'14
Associate Attorney, New York State Mental Hygiene Legal Service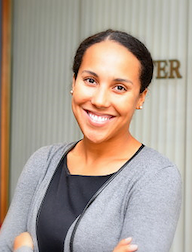 Brittany Jones, Local Director, is an associate attorney with Mental Hygiene Legal Service. Prior to her current position, Brittany served as an associate at the law firm Webster Szanyi LLP and as an appellate court attorney for the New York State Supreme Court, Appellate Division, Fourth Department in Rochester, NY.
While living in Rochester, Brittany served as treasurer on the Rochester Black Bar Association. She also coached a high school mock trial team for the Boy Scouts of America's Law Exploring program. She spent time serving in VLSP's family law clinic and landlord-tenant program where she represented clients in and around the Rochester area. She also is a past president of the Minority Bar Association of Western New York.
Brittany holds a Bachelor of Science from Emerson College, a Master of Science in Telecommunications and Network Management from the School of Information Studies at Syracuse University, and a Juris Doctor from Syracuse University College of Law.
---
Hon. Rodney Thompson L'93
Presiding Judge, Family Division, New Jersey Superior Court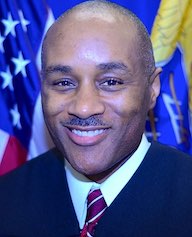 Judge Thompson currently sits in Mercer County Superior Court – Family Part, where he serves as Presiding Judge and hears Juvenile Delinquency, Domestic Violence, Contempt of Restraining Order, Weapons Forfeiture, and Family Crisis matters. He has presided over and served as the Lead Judge for the Children in Court docket, hearing child abuse, neglect and termination of parental rights matters. Judge Thompson Chairs Mercer County's Domestic Violence Working Group and Co-Chairs the Youth Services Commission.
Immediately prior to appointment to Superior Court, Judge Thompson was a municipal court judge for more than four years. He served a complete term as a full-time judge in Trenton and was reappointed Chief Judge. Additionally, Judge Thompson presided over the shared services Municipal Court for Westampton, Eastampton and Hainesport Townships in Burlington County. He was the first African-American municipal court judge to serve in the Westampton Municipal Court.
Judge Thompson worked for over a decade in his own general private practice. Simultaneous to private practice, he also served as a municipal public defender for 12 years in Trenton. Judge Thompson has also worked for the NJ Office of the Public Defender, Office of Parental Representation, representing parents in child abuse, neglect and termination of parental rights cases.
---
Ursula Simmons L'19
Assistant Chief Counsel, Department of Homeland Security Immigration and Customs Enforcements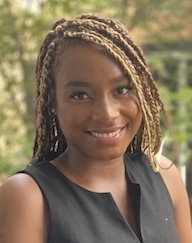 Ursula Simmons is a 2016 graduate from the University of Pittsburgh who majored in Political Science and minored in French Language and Literature.
Ursula graduated from Syracuse University College of Law in Spring 2019. While at SUCOL Ursula focused her studies on international relations and was an active member of Advocacy Honors Society.
In addition, Ursula served on the Black Law Student Association's Northeast Regional Board as Community Service Director and Mock Trial Director during her 2L and 3L years.
Currently, Ursula works as an Assistant Chief Counsel for the U.S. Department of Homeland Security in Washington DC. Her cases focus on national security and human rights law.
---
Luke Cooper L'01
Vice President, Global Growth, Assurant; Founder, Fixt Inc.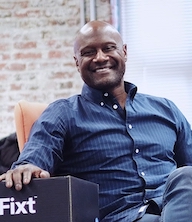 Luke Cooper is the founder and CEO of Fixt, a venture capital-backed technology startup acquired by Assurant, a Fortune 300 company, for more than 11x revenue in 2020 (Covid). Fixt provides on-demand device repair services to large enterprises, an $18B industry.
Before moving into entrepreneurship, Cooper started his career as an attorney at DLA Piper and then at State Farm. His first entrepreneurial experience was joining CTS, a cybersecurity software startup, as employee No. 1. On a single round of funding of $180,000, Cooper guided CTS to a $60 million exit to CACI within two years. His 2nd entrepreneurship experience was with a 100-year old food service business.
Although his M&A expertise facilitated a cashless purchase, it was too late to turn the company around. Eventually, Brighams was sold for pennies on the dollar to HP Hood, a food and dairy giant.
---
William Wolfe L'20
Financial Restructuring, Bankruptcy, and Creditors' Rights Associate, Harris Beach PLLC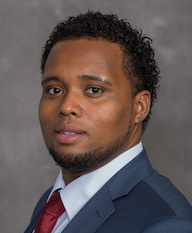 William Wolfe is a Financial Restructuring, Bankruptcy and Creditors' Rights Associate at Harris Beach PLLC. Before taking that position, he worked at Harris Beach as a law clerk.
His other legal experience includes internships at Legal Services of Central New York; Bond, Schoeneck & King PLLC; Onondaga County District Attorney's Office; and Ulmer & Berne LLP. He was also a Judicial Intern for the Honorable Frederick J. Scullin, Jr. in the U.S. District Court, Northern District of New York.
Writes William, "Growing up on the west side of Chicago in one of the most poverty stricken and crime riddled neighborhoods in the city, I believe that my life experiences allow me to bring a unique perspective to the legal community. When I reflect on my goal to become a lawyer, I realize that I have known as far back as seven years of age that this was my calling."
---