February is Black History Month, and the College of Law boasts many extraordinary Alumni of Color.
Here we celebrate their excellence and many accomplishments, and we look forward to featuring many more Alumni of Color in the future.
To nominate an alum for recognition, email su-law@syr.edu.
Hon. James Graves Jr. L'80
United States Circuit Judge, United States Court of Appeals for the Fifth Circuit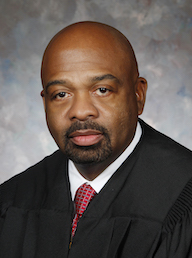 The Hon. James Graves Jr. is a Judge on the U.S. Court of Appeals for the Fifth Circuit. Prior to his federal appointment in 2011, he had been a justice on the Mississippi Supreme Court.
Judge Graves began his legal career as a staff attorney at Central Mississippi Legal Services in 1980. He then worked in the private practice of law for three years, before returning to public service work. He served as legal counsel for both the Health Law Division and the Human Services Division of the Mississippi Attorney General's Office.
He also worked as Special Assistant Attorney General for the State of Mississippi and served as the Director of the Division of Child Support Enforcement in the Mississippi Department of Human Services. In 1991, Judge Graves was appointed as a circuit court judge in Hinds County, Mississippi. He was appointed to the Mississippi Supreme Court in 2001.
---
Tara Bright L'14
Associate, Poyner Spruill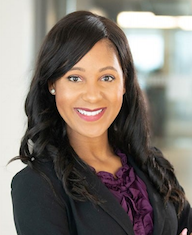 Tara Bright L'14 is a multi-jurisdictional litigation attorney, concentrating her practice on commercial disputes and other complex civil litigation matters.
Tara represents banking institutions in financial litigation, government entities in constitutional matters, and corporations in a variety of business disputes. Tara has extensive experience in conducting pre-trial litigation, jury trials, and in developing and implementing strategic action plans or alternative dispute arrangements that further her client's financial and business interests.
Tara previously worked for the New York City Law Department, Office of the Corporation Counsel, where she defended the City of New York, the Department of Education, and the Department of Environmental Protection against civil lawsuits, including negligence claims, premises liability actions, contract disputes, and intentional tort claims against City officials.
Tara was honored as the "Rookie of the Year" for the City of New York and also received the National Black Lawyers Association "Top 40 under 40" award. Tara currently practices at Poyner Spruill, LLP out of the Charlotte, North Carolina branch.
---
Connie Walker L'81
Retired Law Clerk to the Hon. Frank P. Geraci Jr., Chief United States District Judge, Western District of New York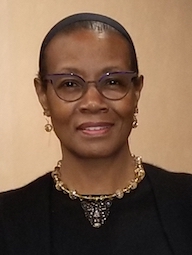 Connie O. Walker L'81 also holds Bachelor and Master of Science degrees from New York State University College at Brockport and is admitted to practice in New York State courts, United States District Court, Western District of New York, and the United States Supreme Court.
Retired from her position as Career Law Clerk for the Hon. Frank P. Geraci, Jr., Chief United States District Judge, Western District of New York, Connie's legal career includes prior employment as: Principal Law Clerk for the Hon. Frank P. Geraci, Jr. in Monroe County and Supreme Courts; Law Clerk for the Hon. Teresa D. Johnson and Hon. Frank P. Geraci, Jr. in Rochester City Court; Solo Family Law Practitioner; Senior Deputy County Attorney in the Monroe County Department of Law; and Assistant Public Defender in the Monroe County Public Defender's Office.
---
Davida Hawkes L'20
Assistant District Attorney, Westchester County (NY) District Attorney's Office
Davida M. Hawkes L'20 graduated Cum Laude from the College of Law and is a native of Rochester, NY.
Davida completed her undergraduate degree in three years at Syracuse University where she majored in Policy Studies and Citizenship and Civic Engagement. While at the College of Law, Davida was an active member of the Advocacy Honor Society where she competed on a number of national trial teams.
In her final year, she won the 42nd Annual Lionel O. Grossman Trial competition. Outside of AHS, Davida served as a senator for the Student Bar Association for three years, and was the Administrative Editor of the Journal of International Law and Commerce, where her note was selected for publication.
Currently, Davida is an Assistant District Attorney at the Westchester County District Attorney's Office and is awaiting admission to the New York State bar.
---
Charles Taylor L'96
Staff Counsel, California State Controller Betty Yee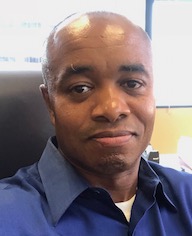 For the majority of his legal career, Charles has been in public service as an attorney for the State of California and as a Judge Advocate in the United States Army Reserves.
During his service as a Judge Advocate, Charles has deployed twice. Most recently, Charles deployed to Afghanistan for three months in 2020. Some time ago, Charles deployed to Kuwait for ten months from 2007 to 2008.
During both deployments, Charles' assignments were varied, and included work as an Article 32 Hearing Officer, writing reports, reviewing investigations for legal sufficiency, and helping Soldiers and Commanders in response to issues concerning ethics, administrative, fiscal, and contract law, military justice, and other general legal matters. Charles is currently a Lieutenant Colonel in the U.S. Army Reserves.
In his civilian capacity, Charles is a Staff Counsel for California State Controller Betty Yee. As a Staff Counsel, Charles specializes in California Unclaimed Property law as well as State and Local Tax matters.
As California's Chief Fiscal Officer, State Controller Yee chairs the Franchise Tax Board, and serves as a member of the California Public Employees Retirement System (CalPERS) and the California State Teachers' Retirement System (CalSTRS) Boards. In addition, the State Controller serves on dozens of boards and commissions with authority ranging from land management to affordable housing to economic development and more.
---
Pthara Jeppe L'19
Wolinsky Fellowship Attorney, Disability Rights Advocates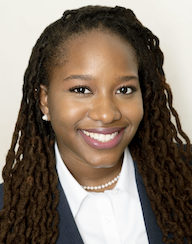 Ptahra Jeppe is currently a Wolinsky Fellowship Attorney at Disability Rights Advocates. Ms. Jeppe received her J.D. magna cum laude with a curricular focus in Disability Law & Policy and an M.S. Ed. in Disability Studies from Syracuse University College of Law. She received her B.A. magna cum laude with departmental honors from Adelphi University.
Prior to law school, Ms. Jeppe worked as Program Director at Everyone Reading (formerly the New York branch of the International Dyslexia Association). She also served as Chief of Staff to New York State Assemblymember Jo Anne Simon. In both capacities, she worked to advocate for and uplift the voices of those in need and individuals with disabilities.
While in law school, Ms. Jeppe served as President of her law school's Disability Law Society and Black Law Students Association. She was also a Board Member of DREAM (Disability Rights, Education, Activism, and Mentoring). Ms. Jeppe helped to start Syracuse Black Law Alumni Collective (Syracuse BLAC) and currently has a leadership role in the organization. She is dedicated to advocating for meaningful access and opportunities for all.
---
Allison Williams L'03
Founder and Owner, Williams Law Group LLC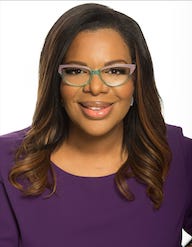 Allison C. Williams, Esq., is Founder and Owner of the Williams Law Group, LLC, with offices in Short Hills and Freehold, New Jersey.
She is a Fellow of the American Academy of Matrimonial Lawyers, is Certified by the Supreme Court of New Jersey as a Matrimonial Law Attorney, and is the first attorney in New Jersey to become Board-Certified by the National Board of Trial Advocacy in the field of Family Law.
Ms. Williams is a member of the New Jersey Board on Attorney Certification (NJBAC) – Matrimonial Committee, a New Jersey Supreme Court committee that determines eligibility of candidates to be certified as a recognized practitioner in the field of matrimonial law.
She practices exclusively in the area of matrimonial and family law, with an emphasis on complex Child Welfare matters, including representation of parents in Child Abuse and Neglect matters, parents in Termination of Parental Rights matters, representation of foster parents, and consultation to matrimonial counsel regarding child abuse investigations and related issues. She has a statewide practice, currently handling matters in 16 counties across the State and in the Office of Administrative Law (OAL).
Ms. Williams has handled cases involving child sexual abuse, abusive head trauma (f/k/a Shaken Baby Syndrome), gross neglect, rib fractures, drug and alcohol dependency, Munchausen's By Proxy, excessive corporal punishment, and a whole host of other child maltreatment concerns.
---
Paul Dimoh L'08
Assistant General Counsel for Ethics, Akin Gump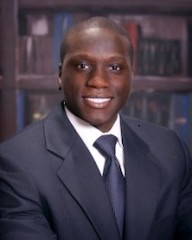 Paul Dimoh L'08 is an emergent leader who has spent more than a decade assisting individuals, organizations, and communities in the legal and ethical pursuit of their objectives.
The New York City native worked his way through undergrad and law school at Syracuse University, including earning a Certificate in Advanced Study in National Security and Counterterrorism Law, before joining the corporate practice at Nixon Peabody LLP during the height of the 2008 financial crisis.
Despite beginning a career amidst a tumultuous period, Paul learned to cultivate relationships and critical expertise across multiple disciplines and settings. As a corporate attorney, he counseled clients in private equity and other matters pertaining to the formation, financing, growth and governance of enterprises.
---
Hon. Teana V. Watson L'90
Presiding Judge, County Court, Fort Bend County, TX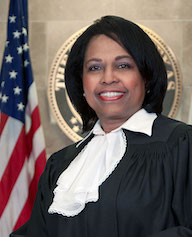 Teana Watson L'90 is a native Houstonian and a proud graduate of Jesse H. Jones High School Vanguard Program. After high school, Watson studied as a Sloan Fellow at Princeton University and graduated with honors from Fisk University in Nashville, Tennessee in 1986.
After interning at Manhattan District Attorney's Office, she graduated from Syracuse University College of Law in Syracuse, New York. Watson returned home to Texas and commenced her legal career in the Fort Bend County District Attorneys Office in 1991. She was later promoted to Chief Prosecutor of the Juvenile Division.
In 1996, Watson opened her law practice, representing clients in State and Federal Court in Criminal and Civil matters and as general counsel to the Fort Bend and North Forest Federation of Teachers. She also served part – time as a municipal judge for the city of Stafford from 2002-2010.
In January 2014, Teana Watson founded T.V. Watson Law PLLC, a full service law firm with practice areas that covered civil, family and criminal law and attorneys with combined 70 years of legal experience.
---
Lester Taylor L'18
State and Local Tax Associate, RSM US LLP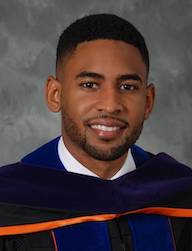 Lester Taylor L'18, a native of Nassau, Bahamas is a 2015 graduate of Fordham University College at Rose Hill. At Fordham, Lester majored in Economics and served as the Track & Field Team Captain.
Lester was also a member of The Bahamas National Track & Field Team and competed in the North American, Central American and Caribbean Championships in 2015.
Lester graduated Syracuse University College of Law in 2018. During his time at SUCOL, he served as a Senior Research Associate at the New York State Science and Technology Law Center and an intern at The Office of the New York City Comptroller.
Currently, Lester serves as a State and Local Tax Associate at RSM US, LLP in New York City.
---
Hon. Julia Hayes L'01
Judge, Dallas County Criminal Court No. 2, Texas
Southern California Native, Judge Julia Hayes L'01 earned her Juris Doctor degree from Syracuse University, College of Law. She also received her Bachelor of Arts degree from the University of California, Davis in 1998.
Prior to taking the bench, Judge Hayes worked as a Law Clerk with the United States Department of Education, Office for Civil Rights, Dallas, Texas. She also worked at the University of Texas, Dallas, where she managed the Technology Transfer Division of the Research and Graduate Education Program.
Subsequently, Judge Hayes started a law practice, defending criminal and family law cases. In November of 2010, Judge Hayes became the first African American, first female, and the youngest Judge ever to be elected to preside over Dallas County Criminal Court No. 2. She was then reelected in 2014 and 2018.
Judge Hayes has also been an Instructor of Criminal Justice at the University of Phoenix, teaching topics ranging from criminal law and procedure to ethics in criminal justice. She is the mother of one son and a member of Alpha Kappa Alpha Sorority Inc.
---
Marissa Sharpe Jackson L'19
Assistant Chief Counsel, US Department of Homeland Security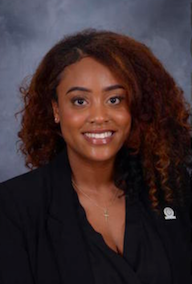 Marissa Sharpe Jackson L'19 is an Assistant Chief Counsel for the Department of Homeland Security. Prior to joining DHS, Jackson clerked for the Hon. Donine Carrington Martin in the Circuit Court for Charles County, Maryland where she worked on civil, criminal, and domestic dockets.
Jackson graduated from the College of Law and the S.I. Newhouse School of Public Communications in 2019, having participated in the dual degree JD/MS program. During her time at SUCOL, Jackson served on the executive boards of the Black Law Student Association and the Journal of International Law and Commerce.
Jackson was also an active member of many student organizations, including the Cold Case Justice Initiative, Advocacy Honor Society, and the Entertainment and Sports Law Society. She is a member of the Georgia Bar.
---
Eileen Millett L'74
Counsel, New York State Office of Court Administration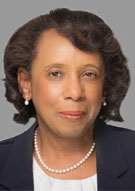 A 2019 recipient of a Law Honors Award, Eileen D. Millett L'74 is a Partner in Phillips Nizer LLP's Interdepartmental Environmental Group and has practiced environmental law, land use law, and litigation for more than 30 years.
Elected in 2013 to the American College of Environmental Lawyers, she is recognized as one of the leading attorneys in her field. In 2018, she was honored with an appointment to the Committee on Character and Fitness of the New York State Supreme Court, Appellate Division, First Department.
Millett is a member of the Integrity Oversight and Investigations Group at Phillips Nizer. Among her successful cases, she represented the pesticide division of a global pharmaceutical company in a multimillion-dollar environmental enforcement claim following an explosion from a chemical accident, in which the company accepted her recommendations to perform projects to benefit the environment.
---
Michael Johnson L'93
Litigation Attorney, Taylor English Duma LLP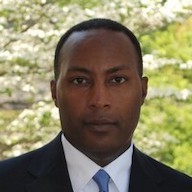 Michael Johnson is a skilled and veteran litigator, having tried more than 75 trials, with extensive experience serving as a representative for civil defendants, plaintiffs and criminal defendants in federal and state white-collar investigations.
Mr. Johnson is a member of Taylor English's Litigation and Dispute Resolution Department, having joined the firm after serving nearly seven years as a Superior Court judge in Fulton County, as well as seven years as a prosecutor in DeKalb and Fulton counties. He also served as an assistant attorney general and specially appointed federal prosecutor for the U.S. District Court for the Southern District of Georgia.
During his time on the bench, Mr. Johnson presided over thousands of civil and felony criminal cases and gained tremendous experience and insight in handling class-action cases, real estate and restrictive covenant matters, health care fraud and complex business and tax litigation cases.
Several noteworthy cases handled by Mr. Johnson both as a judge and practicing attorney are: Thurbert Baker v. Metropolitan Atlanta Chamber of Commerce, Inc., et. al., relating to revealing the bid proposals for the 2009 NASCAR Hall of Fame and the 2009 Super Bowl; The State of Georgia v. Arthur Tesler, which involved the murder of Kathryn Johnston; and Southern Center for Human Rights v. The Georgia Department of Corrections (GDOC), which concerned an action seeking to enjoin the execution of a defendant convicted of a capital offense. Mr. Johnson has also successfully argued before the Supreme Court of Georgia in the matter of Fantasia v. The State, 268 Ga. 512 (1997), which revolved around the issue of self-incrimination.
---
Philip B. Phillips L'96
Managing Partner, Detroit Office, Foley & Lardner LLP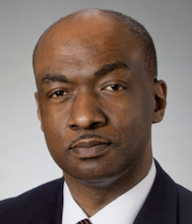 Philip B. Phillips L'96 is an employment lawyer with Foley & Lardner LLP and the managing partner of the firm's Detroit office. He is a member of the Labor & Employment Practice and Automotive Industry Team.
He counsels and represents business clients across the country in all aspects of labor and employment law, including employment compliance policies and programs, FLSA wage and hour collective actions and multi-plaintiff employment litigation defense, non-competition and trade secrets matters, collective bargaining and labor arbitrations. He represents clients before administrative agencies, including the EEOC, NLRB, OFCCP, DOL and numerous state civil rights agencies.
A frequent speaker on labor and employment law topics, Mr. Phillips has successfully handled class actions, arguments before the United States Court of Appeals for the Sixth Circuit, the Michigan Court of Appeals and numerous courts across the country.
---
Adom Cooper L'12
Operations Planning Specialist, High-Threat Programs, Bureau of Diplomatic Security, US Department of State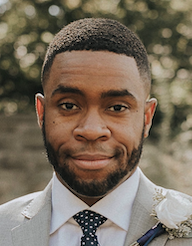 Adom M. Cooper L'12 is an Operations Planning Specialist (High-Threat Programs), Bureau of Diplomatic Security at the U.S. Department of State. During his time at SUCOL, Adom studied abroad in South Africa at the University of the Western Cape via Howard University's School of Law program. This tremendously peaked his interest in international law, national security, and foreign relations.
Upon graduation from SUCOL, Adom joined the United Nations Population Fund (UNFPA) as a consultant where he worked on child marriage initiatives, specifically negotiating with countries to raise their legal age of marriage to 18. Upon completion of his consultancy, he joined the American Society of International Law (ASIL) as International Law Fellow.
Prior to joining the U.S. Department of State, Adom worked as a human rights consultant in Washington, DC, focusing on the #BringBackOurGirls movement and documenting international human rights violations in Ferguson, MO in the aftermath of the death of Michael Brown.
He is a Security Fellow at the Truman National Security Project. Adom has published with Just Security, NY Daily News, USA Today, UNFPA, ASIL, and the International Law Association.
---
Hon. Sandra L. Townes L'76 (1945-2018)
Federal Judge, United States Eastern District of New York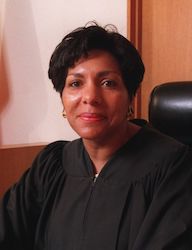 The Hon. Sandra L. Townes passed in 2018. She was the first Black woman appointed as a federal judge in the United States Eastern District of New York.
Before being appointed as a US Eastern District Judge, by President George W. Bush, she was a long time, City Court, NYS Supreme Court and NYS Appellate Court Judge. Prior to that she was an English teacher at Corcoran High School before attending the Syracuse University College of Law, obtaining her law degree in 1976. She was also an adjunct professor at Onondaga County Community College and the Syracuse University College of Law.
---
2L Mazaher Kaila
Law Clerk, Wayne P. Smith Attorney-at-Law; President, Black Law Students Association, Syracuse Law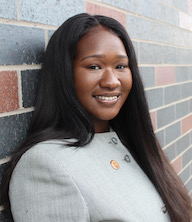 Mazzy Kaila is a recent graduate of the Maxwell School of Citizenship and Public Affairs at Syracuse University, having obtained a BA in Political Science.
Currently, she is a law student at Syracuse College of Law and a law clerk for Wayne P. Smith, Attorney-at-Law. She has also interned at the offices of New York State Assemblyman William B. Magnarelli and Mount Vernon City Court, under the Hon. Nichelle Johnson.
She is also the 2020-2021 President of the Syracuse Black Law Students Association.
---