February is Black History Month, and the College of Law boasts many extraordinary Alumni of Color.
Here we celebrate their excellence and many accomplishments, and we look forward to featuring many more Alumni of Color in the future.
To nominate an alum for recognition, email su-law@syr.edu.
---
Victoria Williams Thomas L'96
Arbitrator, American Arbitration Association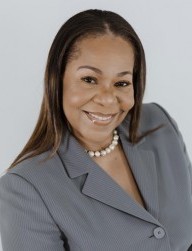 Victoria Thomas has been a litigator for twenty-one years and specializes in insurance law and intellectual property law. She is a member of the New York Bar. Victoria's specialized experience in insurance law led to an appointment by the New York State Department of Finance to the arbitration panel of the American Arbitration Association. In this capacity, she presides over complex insurance law hearings and renders legally binding decisions.
Victoria received her B.A. from Spelman College in 1993 and earned her J.D. from Syracuse University College of Law in 1996. She began her legal career as a Trademark Examining Attorney with the U.S. Patent & Trademark Office (USPTO). After several years with the USPTO, Victoria joined Gursky & Ederer, LLP where she prosecuted trademark and service mark portfolios filed in the United States and globally. Two years later, Victoria joined the Law Office of Teresa Spina, Staff Counsel for GEICO Insurance Company where she served as a defense litigator for fourteen years. Due to her expertise, Victoria was promoted to Attorney II-ETAS in September 2012 with the primary responsibility of supervising a team of eight attorneys. She was also appointed to serve as the supervising point person for attorneys appearing in the Kings County Civil Court. Her responsibilities included creating and maintaining relationships with Judges and the outside bar and personally appearing on complex cases. Victoria maintained her supervisory duties until her arbitrator appointment in 2014.
Victoria is a member of the Delta Rho Omega Chapter of Alpha Kappa Alpha Sorority, Inc., where she served as the 25th President and served as a board member of the Ivy Rose Foundation, Inc. Victoria is a member of the Nassau County Chapter of Jack & Jill of America, Inc., and The Greater Allen A.M.E. Cathedral. Victoria is the recipient of a Certificate of Recognition from New York State Senator Leroy Comrie, the Global Impact Award from The Greater Allen A.M.E. Cathedral, and the Soror of the Year Award from the National Pan-Hellenic Council of NYC, Inc.
Victoria is married to Dr. Edward Thomas, and they have one son, Christian Thomas.
---
Shaundala J. Bryant L'15
Creator, Banking on the Culture; Complex Claims Review, Sentry Insurance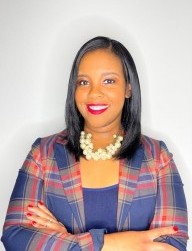 Shaundala (Brown) Bryant is a native of Wacissa, Florida. She completed her undergraduate studies at Florida State University. While in law school, Bryant served as Moot Court Intercollegiate Team Director, Vice President of the IP Law Society, BLSA President, NEBLSA Programming Director, and managing tutor for the Peer Tutoring Program. After graduation, Bryant worked at Park and Crump, LLC in Tallahassee, Florida. There, she worked with Attorney Benjamin Crump on wrongful death, excessive force, and civil rights cases. Additionally, she was the lead law clerk, managing the firms auto torts department. After her time at Parks and Crump, Bryant transitioned into insurance defense, currently working in Bodily Injury Claims review for Sentry Insurance.
Bryant is currently in her last semester as an MBA student at Florida Agricultural and Mechanical University (FAMU). In 2021, Bryant was selected as a Hennessy Fellow, Cohort III – an honor for academic excellence, leadership, and community engagement bestowed on only ten HBCU scholars nationwide. With the backing of Moët Hennessy and the Thurgood Marshall College Fund, Bryant created Banking On The Culture, a financial literacy program geared toward first-generation Black students.
Bryant currently resides in Tampa, Florida with her husband Antwaun and daughter Savannah and serves as the Generation O Chair to the Syracuse Alumni Club, Tampa Bay.
---
Nicole K. Chappell '90 L'92. LL.M. '93
Trial Attorney, U.S. Department of Housing and Urban Development, NY/NJ Region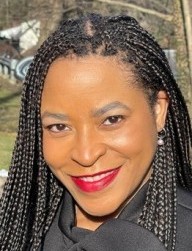 Nicole K. Chappell, Trial Attorney, U.S. Department of Housing and Urban Development ("HUD") from 1994 to present. Chappell's ultimate goal is to enjoy the journey of utilizing all of her gifts and experiences to enrich the communities she is blessed to pass through.
In her youth, she believed there was a need for African-American lawyers who possess compassion for those who are prisoners of the ills of this society and its systems. Her areas of interest include education, housing, and local government agencies involved in housing, zoning, welfare, health and education. She has had the pleasure of addressing those issues both personally and professionally in her representation of HUD in the areas of community planning and development, housing finance (closing deals valued at approximately $291,378,800.00), over 85 housing discrimination cases in the New York/New Jersey region, over 60 personnel matters nationwide, ethics, and assisted in HUD's defense against claims for damages in excess of $70,000,000.00. In her 27 years at HUD, she has been awarded over 24 awards, including the Secretary's Award for Restoring the Public Trust with the First Clean Audit in HUD's history.
Her biggest achievement is that she has been able to fulfill her professional goals while raising three children with her husband, caring for three dogs, serving her God and community through her church, sorority and other community memberships, traveling and running the New York City Marathon in 2015 and 2017.
It is her simple desire to continue her life journey with passion, purpose, laughter, and the joy found in fellowship in the circle of loving, serving and learning.
---
Roosevelt Jean L'03
Founder and owner of the Law Offices of Roosevelt Jean, LLC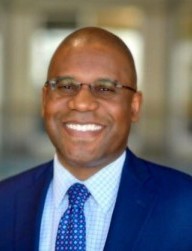 Roosevelt Jean, Esq. is the founder and owner of the Law Offices of Roosevelt Jean, LLC, servicing New York and New Jersey clients. He is a seasoned personal injury and employment discrimination attorney with a proven track record litigating hundreds of cases and obtaining favorable settlements for his clients.
Recognizing his extensive trial experience, the New Jersey Supreme Court has on three occasions designated him a Certified Civil Trial Attorney, a distinction shared by approximately 2% of New Jersey lawyers.
The New Jersey Law Journal has also named Jean to its "New Leaders of the Bar" list. Formerly known as "40 Under 40," the list identifies a select group of distinguished young attorneys for their outstanding career achievements and contribution to the legal community through leadership in the bar. This honor followed his 2010, 2011, and 2013 designation by New Jersey Monthly Magazine as one of the New Jersey Super Lawyers® – "Rising Stars" in the field of general litigation. In 2022, he was selected to the New Jersey Super Lawyers list, an honor reserved for lawyers exhibiting excellence in practice. Only 5% of attorneys in New Jersey receive this distinction.
Over the course of his career, Jean has fought tenaciously for his clients who are victims of auto accidents, construction accidents, nursing home abuse, medical malpractice, wrongful death, slip-and-falls, animal attacks, and defective products. He has also exceled in handling employment and labor law cases pertaining to workplace discrimination, sexual harassment, whistleblower retaliation, wage and hour issues, and FMLA.
---
Keyashia Willis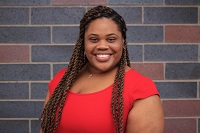 Keyashia Willis graduated from Virginia State University in 2019 as magna cum laude with a Bachelor of Science degree in Biology. During her matriculation at VSU, Willis was an active member in the Honors Program at where she served as President her junior year. During her senior year she worked wrong side Ramona Taylor to charter the Phi Alpha Delta Law Fraternity, International chapter. Once charting the chapter, she became President and recruited members to be a part of the remarkable moment. During this time, Willis also served as the Internal Audit Chair for the Alpha Eta chapter of Delta Sigma Theta Sorority, Inc. After graduating, Willis passed the torch and began her journey at law school. During her first year at Syracuse University College of Law, she was elected as a Judicial Panelist for the Student Bar Association. Willis was also selected to intern at Barclay Damon, LLP as a summer associate to gain law firm experience.
She became the Vice President of the Black Law Students Association as a 2nd year law student to help make many administrative changes at the university. With the adversities that she faced during her first year, she was motivated to help incoming students in the areas she lacked guidance. During the summer of her 2L year, she clerked for a federal court judge and was elected President for the Black Law Student Association by her peers.
Currently, she is a 3L at the College of Law, a member of the National Trial Team, a pro bono scholar, and aspiring to practice in patent law and looking forward to finishing out her last year successfully.