February is Black History Month, and the College of Law boasts many extraordinary Alumni of Color.
Here we celebrate their excellence and many accomplishments, and we look forward to featuring many more Alumni of Color in the future.
To nominate an alum for recognition, email su-law@syr.edu.
Each year, the Association for the Study of African-American Life and History designates a theme for Black History Month. This year's theme is Black Health and Wellness. College of Law alumni being celebrated in February 2022 that represent this theme are noted with an *.
---
Benita R. Miller L'96
Executive Director, Powerful Families, Powerful Communities, NJ
Benita R. Miller is currently the Executive Director/Executive on Loan of Powerful Families Powerful Communities. Executive on Loan to the State of New Jersey Department of Children and Families overseeing a five-year demonstration project created to re-imagine New Jersey's child welfare system through a human-centered design process that leverages the voice of community members as co-designers.
She previously served as the President and CEO of Children's Aid and Family Services in New Jersey as well as the Executive Director of Brooklyn Kindergarten Society. While at the Brooklyn Kindergarten Society, Miller expanded the agency's early childhood education footprint from five to seven centers as well as building the first sensory gym co-located in New York City Housing Authority development. She recently became Executive Director of Powerful Families/Powerful Communities of New Jersey where she will work with the Department of Children and Family Services to re-imagine the state's child welfare system.
Additionally, Miller was the founding Executive Director of the NYC Children's Cabinet in the Office of the Mayor as well as served as the Deputy Commissioner of the Division of Family Permanency Services in the Administration for Children's Services. During her tenure with the Children's Cabinet, Miller developed the City's policy framework titled "Growing Up NYC" and digital platforms – Growing Up NYC and Generation NYC. She also created the NYC Baby Showers Series, coordinated the development of the city's Unity Project focused on providing coordinated and enhanced services to LGBTQ youth and has been instrumental in improving policies for children and families impacted by incarceration. Additionally, she helped develop the City's "Parent Engagement Project" which was a Performance Pilot Partnership federal grant focused on connecting young parents to educational opportunities as well as their children to high-quality childcare. Last, she secured a Robin Hood grant to improve policies and programs for children ages 0-3 years old by creating the Early Childhood Roundtable.
While at ACS, she led initiatives and operations related to ensuring the safety, wellbeing and permanency of all children receiving foster care services as well as caseload reductions and trauma assessment tools in family foster care. Miller developed the Housing Academy Collaborative to better prepare youth transitioning from foster care to supportive housing and NYCHA developments. She also strengthened services being provided to expectant and parenting youth and secured support from the Center for the Study of Social Policy to develop policies and programming for young fathers who are in foster care.
---
Alphonso A. Collins L'95
Vice Office Managing Partner, New York Office and Partner, Intellectual Property Group, Cozen O'Connor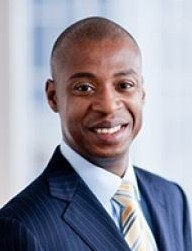 Alphonso A. Collins is a registered patent attorney and concentrates his practice on intellectual property, focusing on drafting and prosecuting U.S. and foreign patents before the U.S. Patent and Trademark Office and international patent offices. Collins is co-vice-chair, office managing partner of the firm's New York office.
He advises clients on issues related to patent infringement, patent validity, freedom to operate and due diligence studies. He represents a broad range of clients, from large multinational corporations to startup entrepreneurial ventures, focusing on a wide spectrum of technologies including wireless communication systems, speech signal processing, electronic control systems, spread spectrum technologies such as CDMA, Bluetooth, antennas, medical devices, and computer software, such as Internet, e-commerce, and business method patents.
Prior to entering the practice of law, Collins designed equipment used to integrate and test satellite communication systems for a major telecommunications corporation. He also served as a patent examiner in the U.S. Patent and Trademark Office, where he examined patent applications in the speech signal processing art.
Collins received his bachelor's degree from Syracuse University in 1984, and his law degree from Syracuse University College of Law in 1995.
---
Stephanie D. Jones L'03
Lead Counsel, General Motors Electric Vehicle Growth Operations
Stephanie D. Jones is Lead Counsel for GM's Electric Vehicle Growth Operations. She provides general counsel and leads a team supporting EV operations, market expansion, charging infrastructure, stationary storage, battery second life/recycling, and strategic initiatives.
She draws from her significantly expanded experience in intellectual property, M&A, litigation, compliance, human resources, and government legal matters. Previously, Jones managed a team of GM intellectual property attorneys responsible for autonomous vehicles, infotainment, and propulsion systems and was responsible for an annual patent procurement budget of over $25M. She also negotiated strategic, multi-billion dollar transactions, including working in Shanghai negotiating GM's first co-development agreements with GM's JV partner. Prior to GM, she worked at a national IP boutique firm where she began her career as a registered patent attorney handling patent prosecution and litigation matters for material science, medical device, consumer, and alternative energy technologies.
Jones is a proud graduate of Syracuse University College of Law and Michigan State University. She is a current Board Member of the National Bar Institute, Neighborhood Service Organization, and the Women Lawyers Association of Michigan Foundation. She enjoys volunteering, hiking, nature photography, and spending time with family and friends.
---
Stephanie A. Surratt L' 02
Assistant Vice President/ Lead Solutions Architect, AML/KYC Global Delivery, Genpact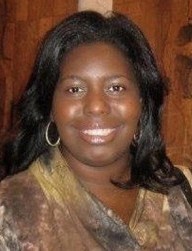 Stephanie Alicia Surratt, ESQ. CAMS is an Anti Money Laundering expert with 17+ years of legal, compliance and regulatory experience. Surratt is a Global Practice Leader in Financial Crime Compliance. As Genpact's Assistant Vice President/ Lead Solutions Architect of AML/KYC Global Delivery, she is responsible for creating solutions for Global Delivery and managing US operations for Genpact's Global Financial Crimes partners.
Prior to joining Genpact, Surratt was a Vice President in Citi's Financial Crimes Intelligence Unit. There, she managed a team of Anti Money Laundering (AML) investigators and ensured regulatory compliance with OFAC, FinCen, BSA/ AML laws. Previously, Surratt held similar roles at JP Morgan Chase and BMO Harris.
Surratt has worked across a variety of industries, beginning her career at the National Collegiate Athletic Association (NCAA), where she worked in athletic compliance. She also worked as a Special Assistant to the Secretary of the Kentucky Personnel Cabinet, and as the Commonwealth's EEOC officer.
Surratt is originally from Cleveland, OH. When she is not fighting financial crimes, Surratt spends her time traveling. She recently visited her 35th country.
---
Caleb Williamson '20
State Public Policy Associate at ACT | The App Association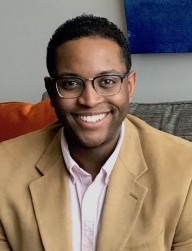 Caleb Williamson '20 is a proud D.C. resident and son to Duane and Cassandra Williamson, both College of Law alumni ('89).
Caleb is based in Washington, D.C. and serves as the state public policy associate at ACT | The App Association, representing more than 5,000 app makers and connected device companies in the mobile economy. Caleb leads public policy initiatives on the state level on behalf the App Association's members. His portfolio includes consumer data privacy, competition and platforms, digital health, broadband deployment, and workforce development. He obtained his J.D. with a certificate in Technology Commercialization from the Syracuse University College of Law and his B.A. in philosophy from Hamilton College.
Prior to joining the App Association, Caleb worked in Majority Counsel's Office for the NYS Senate. In this role, he provided policy and legal counsel to the chairs and members of the committees on Social Services and Children & Families. Additionally, he represented the Senate Majority Conference in three-way negotiations between the Executive, the Assembly, and the Senate regarding the $2.4 billion budget for Childcare and the Human Services.
Prior to working in the Senate, Williamson attended law school where he served as an admission ambassador, as a class senator, and as a student representative for the Director of Student Life search committee. Williamson additionally served two terms on the Northeast Regional Board of the National Black Law Students Association (his first term as the Director of Community Service, and his second term as the Upstate NY Sub-Regional Director).
Caleb sits on the boards of the American Special Hockey Association (ASHA), the New York State Amateur Hockey Association (NYSAHA), and the Northeast Advisory Board for the National Black Law Student's Association (NEBLSA).
---
Laura Shepherd L'93
Associate Dean for Student & Academic Services, Chief Equity Officer, Adjunct Professor, William & Mary Law School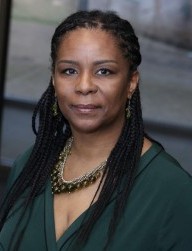 Laura Shepherd received her Juris Doctor from Syracuse University College of Law. After graduation, Dean Shepherd joined the office of the District Attorney of New York County as an Assistant District Attorney where she had a particular interest in domestic violence cases. In 1998, she became a Director of Academic Affairs at New York Law School in New York City.
In 2002, Dean Shepherd assumed the position of Assistant Secretary to the New Jersey Board of Bar Examiners where she managed all aspects of the attorney admissions process in the state of New Jersey, including administration of the bar examination, character and fitness and in-house counsel limited licenses. During her tenure at the New Jersey Board of Bar Examiners, she also served as the Executive Secretary of the Council of Bar Admission Administrators.
Prior to coming to William & Mary, Dean Shepherd served as the Associate Dean for Student Services at North Carolina Central University School of Law, where she managed the Offices of Admissions, Financial Assistance, Career and Professional Development, Wellness and Student Affairs. Dean Shepherd is currently the Associate Dean for Student and Academic Services and the Chief Equity Officer at William & Mary Law School. She also holds an adjunct faculty designation and is associated with the University Center for Racial and Social Justice. Dean Shepherd serves as the law school representative of the University Diversity & Inclusion Council.
Dean Shepherd currently serves on the Diversity & Inclusion Committee for the Law School Admission Council (LSAC), the Virginia State Bar Special Committee on Lawyer Well-Being and the Executive Board of the Student Services Section of the American Association of Law Schools (AALS).
---
Natalie Minter Plumlee L'95
Assistant Vice President/Casualty Claim Manager, Chubb Insurance Company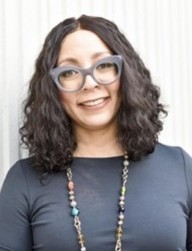 Natalie Minter Plumlee has enjoyed a stellar career. She joined Chubb Insurance Company in 2000 as a Specialty Claims Examiner wherein she successfully handled claims and managed litigation in various lines of business including not for profit, directors and officers, fiduciary, and financial institutions. Plumlee was promoted to a For Profit Litigation Supervisor in 2002 and became an Employment Practices Litigation Supervisor in 2005. Because Plumlee enjoys learning, in 2008, she took a lateral position as a Sr. Directors & Officers Claims Examiner and proactively managed complex Specialty claims. She was subsequently selected to participate in a pilot in which she successfully handled both Specialty and Casualty Claims which allowed her to expand her technical acumen. As a result, Plumlee went on to become a Casualty Supervisor managing teams in Atlanta and Dallas. In 2016, Plumlee was promoted to an Assistant Vice President/Casualty Claim Manager, a position she currently holds. In 2020 she was appointed as a Member of the Management Team of the Chubb Mosaic Business Roundtable which has a mission to advance Chubb's corporate diversity and business objectives. In 2021, Plumlee was given the Chubb North America Claims Living the Brand Award. In 2022, Plumlee was appointed as Co-Chair of the Chubb Mosaic Business Roundtable.
Prior to joining Chubb Insurance Company, Plumlee worked as a Staff Attorney for the U.S. District Court for the Northern District of Texas (1998 – 2000), a Staff Attorney for the U.S. District Court for the Northern District of Georgia (1996 – 1998) and an Internal Auditor for 3M Company (1988 – 1992).
Plumlee received her Juris Doctor from Syracuse University College of Law in 1995 and earned a Bachelor of Arts in Economics from Spelman College in 1988. Plumlee is a Member of the Georgia Bar.
Plumlee has been happily married for 23 years to Christopher, President and CEO of Catholic Charities Forth Worth. They have one amazing son, Hamilton August Prescott Plumlee, who is 15 years old. Plumlee and her family reside in Murphy, Texas. Plumlee is a Founding Member of The Village Giving Circle of the Dallas Women's Foundation; a member of The Northeast Dallas Chapter of Jack and Jill of America, Inc.; and a member of Alpha Kappa Alpha Sorority, Inc.
---
Anthony M. Osbourne L'14
Associate, Banking and Financial Services Group, Wilentz, Goldman & Spitzer, P.A.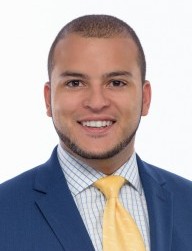 Anthony M. Osbourne is an associate in the Banking and Financial Services group at Wilentz, Goldman & Spitzer, P.A., focusing on corporate finance, banking and financial services, as well as corporate asset acquisitions and financing related thereto. Mr. Osbourne represents lenders and borrowers in complex commercial financing transactions, including asset-based lending, commercial and industrial financing, and commercial real estate acquisitions and refinancing. He also handles many other types of financial transactions, including revolving and non-revolving lines of credit, cash-flow and formula-based financing, and syndications.
In connection with his practice for institutional lenders, Mr. Osbourne provides guidance on necessary parties to loan transactions as well as compliance issues and handles all aspects of due diligence review, documentation, and negotiations related thereto, in order to adequately protect his clients' legal and financial interests.
Mr. Osbourne has also advised CDC lenders and small business borrowers in SBA 504 and 7(a) financing transactions, including, but not limited to, a retail liquor license transfer, a refinancing of a golf course, and a sale of multiple farm properties in upstate New York. His experience extends to representing state public transportation entities in large-scale, transit-oriented real estate development, including negotiating master development agreements, reviewing development plans and phasing, and attending public body meetings to advance clients' interests.
Actively involved in the professional legal community, Mr. Osbourne is a member of the Middlesex County Bar Association, the American Bar Association, the New York State Bar Association, and the New Jersey State Bar Association. He is also a member of numerous industry associations, including the Garden State Credit Associates, the Secured Finance Network, and the Association for Corporate Growth, and serves on the Board of Governors of the Northern New Jersey Chapter of the Risk Management Association as a member of the Young Professionals Committee.
Since 2020, Mr. Osbourne has been recognized in the "Rising Stars" list of New Jersey Super Lawyers.
Super Lawyers® (http://www.superlawyers.com/about/selection_process_detail.html) is published by Thomson Reuters.
A description of the selection process may be accessed via the above link. The aforementioned organization is a private peer review organization, not court-specific, public certification vehicles. No aspect of this advertisement has been submitted to or approved by the Supreme Court of New Jersey.
Community Service
Boys & Girls Clubs of Union County, Chair of the Resource Development Committee of the Board of Directors
Middlesex County College Foundation, Board of Directors
---
Zabrina Jenkins L'00
Senior vice president & deputy general counsel, Starbucks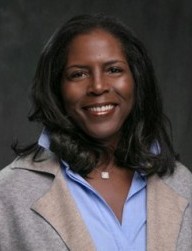 Zabrina Jenkins is senior vice president, deputy general counsel for Starbucks. In this capacity, she leads a cross-functional team of partners (employees) responsible for legal strategy, real estate, intellectual property, employment, commercial transactions, and litigation. Additionally, Zabrina serves as an executive champion to the Starbucks Black Partner Network and an advisor to the diversity committee for the Law & Corporate Affairs department. A Starbucks partner since 2005, Zabrina previously held roles as the interim chief ethics and compliance officer, lead legal advisor for Teavana, and was a core member of the Starbucks 2018 Philadelphia incident crisis management response team.
Prior to joining Starbucks, Zabrina was an associate at the law firm of Garvey Schubert Barer in Seattle. During her tenure with the firm, Zabrina focused her practice on commercial litigation matters, including labor and employment law.
Zabrina is an independent board director for Retail Opportunity Investments Corp. (NASDAQ: ROIC). Appointed by Washington State Governor Jay Inslee in 2019, she is a Trustee for Central Washington University and a member of the Enrollment Management subcommittee. She also serves on the advisory boards of the Washington Leadership Institute and the Loren Miller Bar Foundation. Zabrina previously served on the Board of Directors for Artist Trust and Central Washington University Foundation, and on the advisory board of the Central Washington University College of Business.
Zabrina received her Bachelor of Science degree in business administration from Central Washington University, Master of Science degree from Syracuse University School of Education and Juris Doctor cum laude from Syracuse University College of Law. She is a member of the International Women's Forum 2019-2020 Fellows Program.
As a proud daughter of an Air Force pilot, Zabrina grew up living in various states across the country, eventually settling in the Lakewood-Steilacoom area of Washington state where she spent most of her childhood. In her spare time, Zabrina enjoys traveling and spending time with her family.
---
Nichole A. Thompson L'95
Senior Vice President & Chief People Officer, FLS Transportation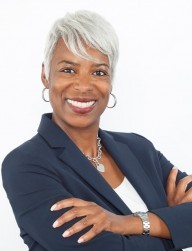 Nichole A. Thompson is the SVP and Chief People Officer for FLS Transportation, the #1 3PL Cross Border Transportation Company in North America. With FLS since 2018, Thompson is a thought leader, responsible for all human resource functions including, Executive coaching, mergers and acquisitions, talent management, benefits, compensation, learning and development, organization development, and crisis management.
Thompson has held previous Senior Leadership roles at Benevis LLC, Union Pacific Railroad and Target Stores. She holds a bachelor's degree in Communications from Clark Atlanta University and a Juris Doctorate from Syracuse University. She is a Senior Professional in Human Resources (SHPR) and SHRM Senior Certified Professional (SHRM – SCP). She resides in Metro Atlanta with her husband Troy and four children.
---
Tiffany N. Hardy L'01
Senior Litigation Counsel, Consumer Financial Protection Bureau
Tiffany N. Hardy serves as Senior Litigation Counsel in the Enforcement Division of the Consumer Financial Protection Bureau located in Washington, D.C.
Prior to joining the Bureau, Hardy was a partner at Edelman Combs Latturner & Goodwin, LLC located in Chicago. During her time at the Edelman firm, Hardy represented consumers, individually and collectively, helping them enforce their rights under various consumer protection statutes including the Fair Debt Collection Practices Act, the Truth In Lending Act, the Fair Credit Reporting Act, the Telephone Consumer Protection Act, the Electronic Fund Transfer Act and various state consumer protection laws and statutes.
Prior to entering private practice, Hardy served as a staff attorney for the Sargent Shriver Center on Poverty Law, the Legal Aid Society of the District of Columbia and the Legal Aid Society of Mid-New York, Inc., where her advocacy on behalf of low-income individuals spanned various practice areas.
Hardy earned her B.A. degree from Tuskegee University, and her J.D. from Syracuse University College of Law. Upon graduating from the College of Law, Hardy clerked for the Honorable John G. Himmelberger, Jr., in the Superior Court of New Jersey in Atlantic City.Hardy's career has been dedicated to advancing her client's rights through affirmative and defensive litigation.
---
Kasper E. Mingo L'99
Chief Executive Officer, MarketSpace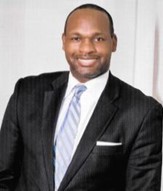 Kasper Mingo was born to a single mother who worked hard to raise eight children in public housing in Charlotte, North Carolina. Mary Lewis Mingo instilled in her son a love of family, hard work and education that would last a lifetime. After his mother's unexpected death when he was a child, Mingo did not use this as an excuse to fail. Instead, this inspired Mingo to succeed even more, the path to success started in athletics whereas as a youth he participated in baseball, football, basketball and track and field. Mingo went on to earn a college football scholarship while playing football for Independence High School in Mint Hill, NC. Mingo was the first in his family to graduate from college, graduating from the University of North Carolina at Charlotte in 1996. Mingo went on to earn his Juris Doctorate (Law Degree) from Syracuse University in Syracuse, New York. After graduation from law school, Mingo worked for a technology start-up company in Silicon Valley in 1999. Mingo returned to the Charlotte area in 2000 to work as an Assistant General Counsel for a financial services start-up company.
Since 2008, Mingo has worked with some of the top financial firms including Mass Mutual Life Insurance, MML Investors Services, Wells Fargo and Morgan Stanley. Mingo is a former licensed registered investment advisor, his licensing included Series 6, Series 7, Series 63 and Series 65. Mingo currently serves on the board of directors of the Harvest Center of Charlotte and is a former board member for Syracuse University College of Law Alumni Association. Mingo has been featured in several news publications including the Charlotte Business Journal, Charlotte Observer and Black Enterprise magazine. In 2013 while working with Wells Fargo Mingo and his Co-Founder came up with the idea of MarketSpace, a patent pending digital service that originates consumer information for automotive dealerships.
Mingo is married to Taria Mingo and they have two children, Camille, a junior at New York University in New York City, NY and Kasper Jr. ("KJ"), a third grader at Trinity Episcopal School in Charlotte, NC.
---
Sonia Worrell Asare* L'06
Regional Director of Integrity & Compliance, Trinity Health of New England

Sonia Worrell Asare serves as the Regional Director of Integrity & Compliance for Trinity Health Of New England. In her role she is responsible for conducting investigations, audits, and drafting policies and procedures. Worrell Asare also works closely with Diversity & Inclusion in conducting trainings and investigations. In addition, Worrell Asare is an adjunct professor of Economics and Business Law for MBA and undergraduate college programs in Connecticut.
Prior to joining Trinity Health of New England, Worrell Asare held several legal and director level roles for the State of Connecticut during her ten-year tenure. Her roles with the State of Connecticut, include serving as Director of the Office of Legal Counsel, Regulations and Administrative Hearings, Legal Counsel and Executive Director for the CT Secretary of State's Office and CT State Board of Accountancy, Legal Counsel for House of Representative and Division Director of the Business Recording Unit. Worrell Asare was the recipient of several leadership awards during her tenure in state service, including being a member of Governor Malloy's Aspiring Leaders Program and was honored for her fundraising endeavors for local nonprofits with the Sherbie Worthen Volunteer Award for 2013-2014 Connecticut State Charitable Giving Campaign Award. Worrell Asare is a 2017 winner of the Hartford Business Journal's 40 under Forty. Worrell Asare worked for Travelers Insurance and Deloitte, LLP in regulatory and risk management roles.
In 2006, Worrell Asare graduated from Syracuse College of Law with a Certification in Business Law and Master's in Economics from Syracuse University Maxwell School of Public Administration. While at Syracuse, Worrell Asare was a member of Moot Court Honor Society and the Black Law Student Association. In 2021, Worrell Asare graduated from Quinnipiac University with her Master's in Business Administration and received her Certification in Health Care Compliance. She holds a Green Belt designation in Six Sigma Lean Process Management.
Worrell Asare lives in Windsor, Connecticut with her husband Daniel, and children Daniel and Nailah Asare. Worrell Asare is a member of the Greater Hartford Chapter of the Links, Incorporate and the Greater Hartford Chapter of the Jack & Jill of America. She is a strong advocate for voter right issues and has served as the Assistant Registrar of Voters and coordinated statewide voter registration campaigns. Worrell Asare enjoys volunteering, fundraising, mentoring, vacationing and spending time with family.
---
Troy M. Thompson L'96
President of Business Development & Government Relations, Judicial Innovations, LLC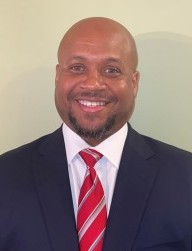 As an early initiate into the Law, Technology and Management discipline forged at Syracuse Law School, Troy M. Thompson has over 28 years' experience with process improvement initiatives in the private sector, government, and non-profit organizations.
Thompson is a licensed attorney who served as a senior consultant to elected judges and officials in Dekalb County Georgia for the last 14 years. As a lean six-sigma green belt in the process improvement and automation field, he led the Dekalb State court to become one of the premier examples of an e-court in the nation. In 2019, he was appointed by The Georgia Supreme court as one of the lead technology advisors for the Access to Justice reform committee. Thompson is a national leader and expert on automated solutions to improve pre-adjudication access and participation in the justice system.
Currently, Thompson is the President of Business Development & Government Relations for Judicial Innovations, LLC a company which develops innovative solutions for government agencies including providing free, cloud-based platforms for the judicial, probation, and law enforcement communities in multiple disciplines within these agencies. Thompson is also a senior consultant and legal counsel for Talitrix, LLC., a cloud-based software solution with innovative geofencing bands and GPS tracking for incarcerated persons and persons on monitored release.
Thompson is married to Nichole Thompson and has four children.
---
Mary J. Goodwin-Oquendo L'09
Disability Civil Rights Attorney, Jo Anne Simon, P.C. & Adjunct Professor of Law, Fordham University School of Law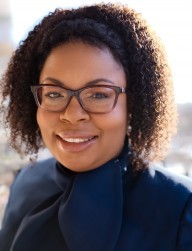 Mary J. Goodwin-Oquendo is a disability civil rights attorney at Jo Anne Simon, P.C. and an adjunct professor of law at Fordham University School of Law. In her practice she advocates for individuals with disabilities who have experienced discrimination in school or the workplace and/or require accommodations on high stakes examinations such as the bar exam and medical licensing board exams. Goodwin-Oquendo is a member of the New York State Bar Association, and an appointed member of the organization's Committee on Disability Rights. She has developed continuing legal education (CLE) coursework and has a special interest in publications. She is also a member of the Disability Rights Bar Association (DRBA) and has served on the executive board of the New York Urban League Young Professionals and the National Urban League Young Professionals Programs Committee.
---
Richard B. Boddie L'70
President and Founder, The Motivators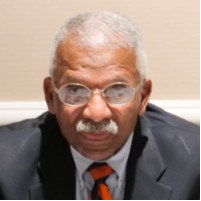 Richard B. Boddie is the President and Founder of The Motivators, a professional speakers bureau out of Huntington Beach, California, was also an adjunct professor in political science, history, and business law for almost two decades at Coastline Community College in Fountain Valley, California, in addition to being Vice President. Grievance Officer and the Negotiations Chair for the Coast Community College Association (the part-time faculty union for the Coast Community College District), in addition to being a columnist and opinion/editorial writer and editorial board member of the Southern California NewsGroup, and a well-known raconteur and ideologue.
Boddie was born in Elmira, New York and raised in "upstate N.Y." in Rochester, the son, grandson, and great grandson of Baptist ministers. He has the honor and distinction of having been the first black youth in Rochester to ever have achieved the highest rank of Eagle Scout in the Boy Scouts of America back in 1954. Shortly thereafter, he also became the first black to head any Order of the Arrow (the elite honor brotherhood of Boy Scout campers) Chapter in the U.S.A., serving as Lodge Chief of the Ty-Ohni Lodge in Otetiana Council there.
Years later, he became the first African American to be a bank executive and loan officer in the city's history, which was also the home of two other great American individual liberty activists: committed women's suffragette, Susan B. Anthony, and the dynamic eloquent internationally known Abolitionist orator, Frederick Douglass, Richard's spiritual exemplar and mentor.
As both a former Democrat and former Republican in politics, Boddie is quite well known for his political activism over the years, having been the President of the S.B.A. (Student Bar Association) while at Syracuse University College of Law, was an ardent anti-Vietnam War activist at the same time, local PBS television host, and was a community organizer in the early 60s; an aide for then Congressman Frank Horton, and an executive with the National Center for Dispute Settlement of the American Arbitration Association in the 70s; known as a dynamic orator and motivational speaker, and a political activist into the 80s; in addition to his having been the road manager and a chief fund raiser for the 1984 Libertarian Party Presidential candidate, a position that he himself sought from 1990 to 1991 for the1992 U.S. Presidential election year. Boddie ran for U.S. Senate in California in 1992 and again in 1994 and ran for the House of Representatives seat in the 46th District of California in 2000.
Boddie has served as Chair the Orange County Libertarian Party from 1996 through 1998, and was the Press Secretary for the Steve Kubby for Governor campaign in California in 1998. Boddie has been affiliated with a whole host of other groups, companies, various institutions and associations, past and present: such as "Citizen Advocate," a Public Broadcasting Corporation (PBS) sponsored weekly television ombudsman program on WCNY-TV in Syracuse, N.Y., Lincoln Rochester Trust Company, Eastman Kodak Company, New York Life Insurance Company, Wells Fargo Bank, N.A., Xerox Corporation, the National Center For Dispute Settlement (an affiliate of the American Arbitration Association), he was the inaugural Director of Admissions at the new Chapman University School of Law when it opened in Orange County in 1995, hosted a weekly talk radio show "Black To White" on WAXC-AM in Rochester for six years, and was also a New York State Administrative Hearing Officer for the N.Y. Division of Youth for years.
---
Rose Rameau L'00
Founding Partner of RAMEAU INTERNATIONAL LAW | International Lawyer and Arbitrator | Fulbright Scholar & Visiting Professor
Rose Rameau is a Haitian- American lawyer who immigrated to the United States at the age of 16. She is the first to attend and graduate from college in her family and the first to become a lawyer. Rameau has been a forerunner in every area of her life. Coming from a blue-collar working-class family, with no knowledge of the American educational system, she was determined and has trailblazed her way to success and obtain a seat at the table despite the fact she did not have traditional mentors to guide her.
She founded RAMEAU INTERNATIONAL LAW, a boutique firm specializing in public international law and white-collar defense investigations in Washington D.C. She has resided and practiced law in Europe, Africa and in the United States. Her experiences navigating the landscape of international law and international arbitration allowed her to realize the importance of mentoring younger practitioners, especially women, who have been excluded from the practice of public international law and international arbitration. Throughout her career, she has worked to promote equity, inclusion, and diversity as a Professor at French Universities, as a Fulbright Scholar/Researcher/Visiting Professor at the University of Ghana and as a Practitioner in private practice.
Her commitment to breaking the glass ceiling is one of the reasons she was recently awarded the 2020 American Bar Association Section of International Law Mayre Rasmussen Award for the Advancement of women in International Law. This award is bestowed upon individuals who have achieved professional excellence in international law, encouraged women to engage in international law careers, enabled women lawyers to attain international law job positions from which they were excluded historically, or advanced opportunities for women in international law.
Rameau is a leading practitioner with over 20 years experiences in international arbitration, mediation, investor-state treaty-based dispute, cross border disputes, white collar defense investigations (FCPA, UK Bribery Act and French anti-corruption laws. She has advised and represented sovereign states and companies on international disputes and has been appointed by investors and sovereign states as Counsel, Sole Arbitrator, Co-Arbitrator, and president of Tribunal respectively, in disputes concerning African states and foreign investors.
Early in her career, she was an Assistant Public Defender for the Thirteenth Judicial Circuit in Tampa, Florida. She has clerked for judges and justices in the United States and abroad. As a law Professor, she was selected by the U.S. Department of State as a Fulbright Scholar for Sub-Saharan Africa from 2014-2016. She served as a Fulbright Scholar/Visiting Professor at the University of Ghana Faculty of Law where she taught Investment law, International Commercial Arbitration, Investor-State Arbitration, General Principles of Arbitration, Mediation as well as Contemporary Issues in International Arbitration.
---
Heather M. Palmore L'95
Chief Trial Attorney-Napoli Shkolnik, PLLC & Founder of the Palmore Law Group. P.C.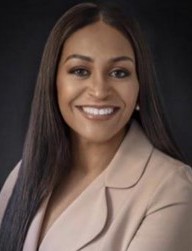 Heather M. Palmore, Esq. was born in Rockville Centre, Long Island, New York and was raised in Amityville and attended Malverne Public Schools. She is a graduate of Cornell University where she was a member of the Cornell Women's Basketball team and was initiated into the Mu Upsilon chapter of Alpha Kappa Alpha Sorority, Inc. At Cornell, she discovered her passion for advocacy when she was awarded the Elsie Van Buren award, Cornell University's highest honor for speech and advocacy, and received that distinction for two consecutive years. She was also a member of Cornell University's award winning Forensics Club, Which participated throughout the country in the field of speech and debate. While earning a Bachelor of Science degree, with Honors, in Policy Analysis and Consumer Economics and Housing, she was also selected as a Ford-Mellon Foundation scholar to Yale University, in which she studied under Dr. Jesse Geller, the reliability of child eyewitness testimony in legal proceedings. It was from these combined experiences, that she decided to pursue a career in law.
Immediately upon graduation from Cornell, Palmore enrolled in Syracuse University's College of Law. At Syracuse, in her third year of law school, she made history at the college of law by being selected as the first African-American teaching assistant to teach first year law students both writing and oral advocacy skills with her own. In 1995, Palmore graduated from Syracuse University's College of Law with distinction. She was the Executive Director of the award-winning Moot Court program and led the school to regional and national championships.
After graduation, Palmore entered public service and was appointed as an Assistant to the District Attorney of Queens County, by the late Honorable Richard A. Brown. During this time, Palmore worked as an Assistant District Attorney, where she led the entire office in trials and convictions for two consecutive years. She worked on trials in the areas of homicide, sexual assault, narcotics, and other major crimes. During this time, she was featured as a panelist on Dateline NBC with respect to race and perceptions in the field of criminal law following the Amadou Diallo shooting in New York City.
In 2000, she joined the law firm of Conway, Farrell, Curtin & Kelly, P.C., as a Trial Attorney. In 2007, Palmore was elected Partner, becoming the first African-American female elected Partner at the firm and becoming the only woman of color to be named partner in the firm's 60 year history. At Conway Farrell, Palmore was the "go-to" attorney on the firm's high exposure cases, including premises, wrongful death, construction/labor law, education law and other related matters. During her tenure at Conway Farrell, Palmore tried over 50 cases to verdict, all resulting in the favor of her clients.
Palmore has also worked at Nationwide Insurance and CNA Insurance as a Senior Trial Attorney, where she continued to litigate high exposure, on behalf of her clients. From 2017-2019, she served as Chair of the African American Employee Network, a national position for CNA Financial, a multi-billion dollar, Fortune 500 company, based in Chicago, Illinois, where she specialized in high exposure premises, wrongful death, construction/labor law and other related practice areas. Palmore was most recently a Partner at Quintarios, Prieto, Wood and Boyer, a Miami, Florida based law firm and the largest inertia and women owned law firm in the United States. Palmore has been a frequent presenter for CLE courses, conferences, universities and to the state and regional communities, at large.
In 2021, Palmore established the Palmore Law Group, P.C., a full-service law firm, with concentration in personal injury, wrongful death, civil rights, employment and labor/construction law. In addition, she was named Chief Trial Counsel to Napoli Shkolnik, PLLC, where she is responsible for the handling of cases litigated before the Courts throughout the country, as a collaborative partner.
---
Douglas L. Capdeville L'77
Law Firm President, Law Offices of Douglas L. Capdeville, P.C.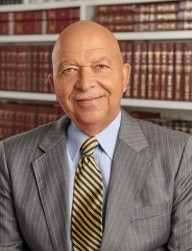 Douglas L. Capdeville was born in Englewood, New Jersey in 1952 and relocated to the U.S. Virgin Islands with his mother and brother in 1956. He attended St. Cecelia's in New Jersey and St. Peter and Paul's in St. Thomas. He is a graduate of St. Mary's School, Class of 1966, and St. Joseph's High School, Class of 1970, on St. Croix. He attended Hampton Institute in Virginia for two years before transferring to and graduating from Syracuse University in New York with the following degrees: Bachelor of Arts, cum laude (1974), Juris Doctor (1977) and Master of Business Administration (1977).
Attorney Capdeville is licensed to practice law in New York, the District of Columbia, and the U.S. Virgin Islands. He is admitted to practice in all Courts in the U.S. Virgin Islands, the Third Circuit Court of Appeals and the United States Supreme Court. He is a member of the American, New York, D.C. and V.I. Bar Associations. Attorney Capdeville is also a member of the Advisory Councils for both the V.I. Superior Court and District Court as well as the V.I. Bar Examiners Committee.
Attorney Capdeville currently practices personal injury law in Christiansted, Saint Croix at his own law firm, and in the past has served as Deputy Assistant Attorney General, V.I. Department of Law; Assistant U.S. Attorney, U.S. Department of Justice; Chief Legislative Assistant to V.I. Delegate to Congress Dr. Melvin H. Evans (R-V.I.) in Washington DC; and Legal Counsel to the V.I. Legislature. Attorney Capdeville also practiced in the Law Offices of R. Eric Moore prior to opening up his law practice.
Community-wise, Attorney Capdeville has served as President of the Board of the V.I. Council, Boy Scouts of America, the Rotary Club Mid-Isle, the St. Croix Tennis Club, the V.I. Bar Association, Delegate to the Fifth Constitutional Convention (where he served as Chairperson for the Committee on the Judicial Branch), and Soccer Coach with the American youth organization (AYSO). He is active in his Alpha Phi Alpha Fraternity Graduate Chapter, and is an Assistant Scoutmaster with Boy Scout Troop 7227. He is a Parent Advisor for the St. Joachim's Juniors Youth group at St. Ann's Church.
He is married to Roxanne Johnson Capdeville, and they have four (4) children who are Sophomores at Syracuse University. Attorney Capdeville's brother, Andrew L. Capdeville is also a graduate of Syracuse University College Law (1978) as well as a Maxwell School Citizenship and Public Affairs (M.P.A.) in 1978.
---