Latinx Hispanic Heritage Month runs from mid-September through to mid-October.
Here we celebrate our many extraordinary Latinx alumni and their extraordinary achievements, and we look forward to featuring many more in the future!
To nominate an alum for recognition, email su-law@syr.edu.
Celebrating Latinx Hispanic Heritage Month 2021
Captain Ellis R. Cortez L'15
Assistant Professor and Editor of the Military Law Review
The Judge Advocate General's Legal Center and School
Captain Ellis Cortez currently serves as an Assistant Professor and Editor of the Military Law Review at The Judge Advocate General's Legal Center and School in Charlottesville, Virginia.
Following his graduation from our College of Law, Ellis was a prosecutor with the New York City Taxi and Limousine Commission. He then took up the call to service and commissioned into the U.S. Army JAG Corps in 2016. His first duty station, as a new Judge Advocate, was Joint Base Lewis-McChord in Washington State, where he served as a Special Victims' Counsel (representing victims of sexual crimes), Military Prosecutor, and a Special Assistant United States Attorney in conjunction with the U.S. Department of Justice.
After serving three years in Washington, Ellis was selected as the Deputy Group Judge Advocate for 7th Special Forces Group (Airborne). In that position, he provided counsel to commanders overseeing 2,400 Soldiers in the practice areas of criminal, administrative, fiscal, and national security law. During this assignment, Ellis also deployed forward to Iraq as the Legal Advisor to the Combined Joint Special Operations Task Force – Operation Inherent Resolve, where he advised U.S. and coalition personnel on the Law of Armed Conflict, rules of engagement, and intelligence law.
Ellis obtained his B.A. in 2010 from Queens College. He went on to earn his J.D. from our College of Law and his M.A. in International Relations from the Syracuse University Maxwell School of Citizenship and Public Affairs in 2015. Ellis was a member of the Moot Court Honor Society, Syracuse Journal of International Law and Commerce, Impunity Watch, and the Latin American Law Student Association. He is admitted to practice in New York. Before law school, he was the Director of Constituent Services for a New York State Senator.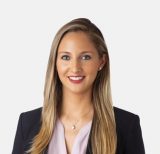 Paula S. Buzzi L'13
Founder
PSB Law Group
Paula is a 2013 SUCOL graduate of Argentinean decent. Residing in Miami, FL, she is currently a real estate investor and the founder of PSB Law Group where she represents domestic and international clients in all aspects of commercial real estate transactions, including the leasing, financing, development, disposition and acquisition of properties in the hospitality, retail, multifamily, mixed-use, and industrial sectors. Prior to founding PSB Law Group, Paula worked as a real estate attorney in the Miami office of Akerman LLP.
Paula has received a number of honors and distinctions throughout her career as a real estate attorney, including being named a "Rising Star" in Real Estate (2019-2022) by Super Lawyers Magazine, listed in Florida for Real Estate Law as "Ones to Watch" (2021) by The Best Lawyers of America, listed as an "Up and Comer" for Real Estate (2019) by Florida Trend's Legal Elite, and named Finalist "Top Dealmaker of the Year" in Corporate Finance (2016) by the Daily Business Review.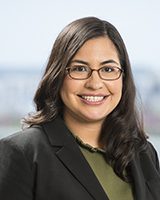 Kayla A. Arias L'15
Associate
Barclay Damon LLP
Kayla concentrates her practice on commercial litigation, regularly advising and representing both individual and corporate entities in state and federal court. She has experience defending and prosecuting actions for matters ranging from breach of contract and breach of fiduciary duty to fraud and tortious interference. Kayla also has experience handling trademark and copyright disputes venue in federal courts in various jurisdictions as well as defending malicious prosecution and strict liability suits. Kayla advises parties to litigation, including motion practice and discovery, as well as advising parties on responding to non-party subpoenas, demand letters, and administrative investigations. She also has significant experience taking and opposing appeals and engaging in various motion practice in appellate courts. In addition to her own practice, Kayla serves on the Syracuse office Diversity Leadership Team.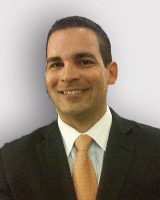 Matthew V. Edwards L'05
Assistant General Counsel, Global Contract Operations
Workday, Inc.
Matthew is an in-house attorney with Workday, Inc. based out of the company's headquarters in Pleasanton, CA. Workday is a leading provider of enterprise cloud applications for finance and human resources. Workday applications for financial management, human resources, planning, spend management, and analytics have been adopted by thousands of organizations around the world and across industries—from universities, state and local governments, medium-sized businesses to more than 50% of the Fortune 500. Matthew was recently promoted to lead Workday's Global Contract Operations Team and handles legal negotiations for customer-based healthcare transactions. Matthew also represents Workday's legal department at the Hispanic National Bar Association (HNBA), guest lectures at UCLA (his undergraduate alma mater) and is the Founder of The Mavi Foundation, which provides scholarships to college students from Matthew's hometown of Nipomo, CA. Prior to Workday, Matthew held in-house legal positions with Sutter Health and Xerox, Inc., and started his legal career with a focus on Federal Government Contracts with the U.S. Department of the Navy, Office of the General Counsel (OGC) and later with U.S. Department of Veterans Affairs OGC. During his time at SUCOL, Matthew was the President of LALSA and a graduate assistant at the Office of Multicultural Affairs.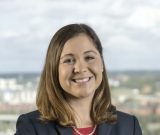 Stephanie H. Fedorka L'17
Associate
Bond Schoeneck & King
Stephanie is a management-side labor and employment attorney, serving clients in both the public and private sector. She advises clients regarding day-to-day labor relations and employment law issues that arise, including assisting clients in navigating the complexities of various state and federal leave laws, wage and hour issues and revising or drafting workplace policies including handbook drafting and revising.
Stephanie also has experience with traditional labor relations matters, including negotiating collective bargaining agreements, representing management in arbitrations arising from contract grievances as well as in unfair labor practice or improper practice charges proceedings and serving as labor counsel in business transactions .
Stephanie has experience representing clients before the New York State Division of Human Rights, the Equal Employment Opportunity Commission, the NYS Department of Labor, the US Department of Labor Wage and Hour Division, the Public Employment Relations Board, and the National Labor Relations Board.
She represents clients in state and federal civil actions and appeals arising from employment related claims, such as discrimination, harassment and retaliation claims arising under state and federal anti-discrimination and equal protection laws.
Stephanie also served as the Secretary and Vice President of the Latin American Law Student Association and as the Editor in Chief of the Syracuse Law and Civic Engagement Forum at the Syracuse University College of Law. Stephanie is one of the original members of the recently founded ARRIBA, a Committee of the Puerto Rican Bar Association, a Central and Upstate New York Latinx/Hispanic bar association committee.
While earning her Juris Doctor at the College of Law, Stephanie simultaneously earned her Master's in Public Administration from the Maxwell School of Citizenship and Public Affairs.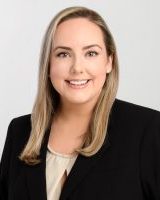 Alexandra C. Caraballo
Associate Attorney
Kubicki Draper
Alexandra C. Caraballo focuses her practice on the defense of hospitality and retail establishments against bodily injury claims.
Prior to joining the firm, Alexandra engaged in a wide range of civil litigation matters including divorces, paternities, and child support, as well as landlord/tenant and association disputes. In addition, she has experience handling a variety of commercial transactions, including the drafting, review and execution of lease, purchase and sale, and other types of agreements. Throughout every aspect of her practice, Alexandra aims to progress cases efficiently while maintaining and carefully balancing professionalism with zealous advocacy.
Alexandra earned her Bachelor of Arts degree in English Literature at Loyola University New Orleans where she graduated cum laude. She then attended Syracuse University College of Law where she served as Vice President of the Latin American Law Students Association before earning her Juris Doctor degree in 2018. While a law student, Alexandra was heavily involved in the clinical programs, having participated as a student attorney in the Children's Rights and Family Law Clinic where she gained experience before the New York State Supreme Court.
Born and raised in Miami, Alexandra is a first generation American of Cuban descent. When she is not practicing, Alexandra spends her free time engaged with the Animal Law Section of the Florida Bar and is an active member of the Miami-Dade chapter of the Florida Association of Women Lawyers.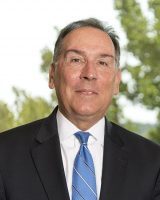 Hermes A. Fernandez L'81
Member (Partner)
Bond, Schoeneck & King, PLLC
Syracuse Law, 1981, magna cum laude
Hermes has enjoyed a rewarding legal career, first in government and then in the private sector. Following a judicial clerkship in the Eastern District of Virginia, Hermes was an attorney in the Civil Division of the United States Department of Justice, where he handled a number of constitutional claims and other cases of first impression. Leaving Washington, Hermes was appointed Assistant Counsel to then Governor Mario Cuomo, where he handled health and human services issues, including negotiation of the groundbreaking AIDS Confidentiality Act, the Child Support Standards Act which put child support guidelines into statute for the first time, and the Indoor Clean Air Act, which prohibited smoking in public places, something that is today taken for granted.
For the last three decades, Hermes has practiced law at Bond, Schoeneck & King where he rose to Chair of the firm's Health Law Practice. Much of Hermes' legal work is on behalf of mission-driven not-for-profit health care providers, especially providers serving individuals with disabilities. Hermes is an authority on the Consumer Directed Personal Assistance Program, an innovative form of home health care in which recipients manage their own care, including hiring, training, and supervising their caregivers. For his work in the area, Hermes has received a Distinguished Service Award from the Consumer Directed Personal Assistance Association of NYS and been named a Legal Trailblazer by the National Law Journal. Best Lawyers in America has named Hermes Albany Lawyer of the Year three times for his work in health care and administrative law.
Active in the New York State Bar Association, Hermes has served as Vice President, Chair of the Health Law Section, member of the Executive Committee, and has chaired task forces and other committees.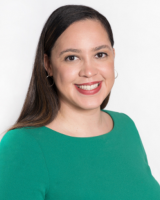 Fulvia Vargas-De Leon L'15
Senior Counsel
LatinoJustice PRLDEF
Fulvia is Senior Counsel at LatinoJustice PRLDEF, leading the organization's redistricting and voting rights work in New York and Pennsylvania. In this role, Fulvia focuses on ensuring equitable access to the ballot for Latino voters through community education, language access advocacy, and redistricting efforts that protect their right to vote.
Prior to joining LatinoJustice, Fulvia was a Bronx Legal Services' Staff Attorney for the Legal Hand sites in the Bronx. In this role, Fulvia provided advice to community members in various areas of civil law and hosted workshops to educate community and volunteer members on their rights in the areas of housing, labor and employment and public benefits. Prior to her role at Bronx Legal Services, Fulvia was a Staff Attorney with the New York Legal Assistance Group's Mobile Legal Help Center. In her role, she staffed community-based sites across the five boroughs and Long Island and represented clients facing discrimination under Title VII, Family Medical Leave Act (FMLA), and wage and hour violations. Fulvia began her career as a Pro Bono Scholar and later Staff Attorney with Legal Services of Central New York in Binghamton, NY.
Fulvia is a graduate of Syracuse University College of Law, where she was a Public Interest Scholar and part of the inaugural class of the New York Pro Bono Scholars program.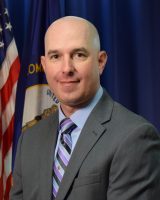 Brad a. Holajter L'03
Director of the Conflict Services
Kentucky Department of Public Advocacy
Brad Holajter is the first Director of the Conflict Services Division at the Department of Public Advocacy. Brad returned to DPA in 2020 after serving as Executive Director of the Office of Management and Administrative Services (OMAS) at the Justice and Public Safety Cabinet (JPSC), since 2017. As Executive Director of OMAS, Brad provided support to the JPSC's departments, officers, and employees on all matters related to human resources, budget, fiscal, Information technology and administrative operations.
Brad began his defender career in 2004 with the Kentucky Department of Public Advocacy as a Public Advocate Investigator, specializing in capital trials investigations and mitigation defenses. In 2013, Brad was appointed Director of the Law Operations Division and became a member of the agency's Leadership Team. In this role, Brad was instrumental in the growth of Kentucky's defender system with the opening of the Georgetown, Nicholasville, Princeton, and Shelbyville Trial Offices as well as in the development and implementation of the Defender Services Branch, which was created to assist in monitoring and providing data related to DPA's Alternative Sentencing Workers (ASWs). Brad has worked closely with DPA's Education Branch to educate Attorneys, Investigators, ASWs, and Leaders to improve client-centered representation and leadership skills. Currently, Brad manages Kentucky's statewide indigent conflict defense system, with a focus on growing and improving the quality of DPA's conflict defense statewide. 
Brad Holajter graduated with a JD from Syracuse University College of Law and a Bachelor's Degree in Political Science, Criminal Justice, and Spanish from Indiana University. Brad lives in central Kentucky with his wife Christine and children Cailin, Sophia and Owen.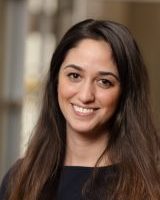 Sophia Leticia Gregg L'16
Senior Supervising Immigrants' Rights Attorney, Legal Aid Justice Center
Clinical Supervisor, University of Virginia Immigration Law Clinic
Sophia is a Senior Supervising Attorney with the Legal Aid Justice Center's Immigrant Advocacy Program. She specializes in civil rights and immigration law, and represents individuals before administrative agencies and immigration, state, and federal courts. She also achieves systemic reform through legislative advocacy, impact litigation, and community outreach and education. In addition, Sophia manages the Virginia Special Immigrant Juvenile Project, an award-winning collaboration between Legal Aid Justice Center and pro bono attorneys across the state. The SIJ Project assists immigrant children who have been abused, abandoned, or neglected to obtain legal status in the U.S.
Sophia also supervises and teaches the Immigration Law Clinic at the University of Virginia Law School. In this clinic, students are taught immigration law and practice, by working on cases and representing clients before administrative agencies and various courts.
During law school, Sophia was a law clerk at the juvenile divisions of the Public Defender Service for the District of Columbia and the Maryland Office of the Public Defender. She was also a Pro Bono Scholar of New York State and dedicated herself to public interest law and advocacy for indigent individuals and their families. She received her B.A. from the University of Texas at Austin.
Emilio B. Nicolas L'05
Partner
Jackson Walker L.L.P, Austin
Emilio B. Nicolas is a copyright, trademark, and media rights attorney. His practice involves litigation and transactional work, including IP and media rights protection, enforcement, and licensing for companies in the entertainment, media, and technology industries. His subject matter experience includes copyrights, trademarks, rights of privacy and publicity, advertising, and free speech. He also serves as general outside counsel for many of his clients, helping them identify, assess, and address the various legal risks and issues facing their day-to-day businesses.
Emilio is recognized for his successes having been named among The Best Lawyers in America for Copyright Law (2021-2023), one of Austin's Top Attorneys for Intellectual Property Rights (2021), and a Texas Rising Star for Entertainment & Sports Law (2012-2016).
Patricia Cardona Nuila Esq. L'20
Immigration Attorney
Cardona Law Firm
Patricia is admitted to practice law in New York, New Jersey, and El Salvador, she is also admitted in the District Court of New Jersey. In 2010, she received her bachelor's in law (LLM) in El Salvador at the University of Dr. Jose Matias Delgado. While in El Salvador, she advocated for domestic violence victims in the Public Defender Office in La Libertad.
Once in the United States, Patricia served as chief of the legal department at the Consulate of El Salvador for the States of New Jersey and Delaware from 2014 to 2016. At the Consulate, Patricia primarily dealt with private international law, property law, family law and consular authorizations while supporting humanitarian activities in conjunction with the Department of Homeland Security.
Patricia obtained her Juris Doctor degree from the College of Law at Syracuse University in 2020. While in Syracuse Law, Patricia was the President of the Latin American Law Student Association and President for the OUTLAW Law Student Association. She was also part of the bankruptcy clinic through which she helped community members. Patricia also interned with Hiscock Legal Aid where she gained experience with Landlord-tenant services and with the Offices of Jose Perez Esq. in immigration.
Once in New Jersey, Patricia worked for the Offices of Liliana Quiroz Esq. also specializing in immigration motions, court briefs and Removal representation in the Newark Immigration Court.
Patricia is currently an Adjunct Professor for Torts Law, at Essex County Community College in Newark, New Jersey, where she also obtained an Associate Degree in Paralegal Studies Class 2013.
Patricia was a member of El Salvador Soccer Women National Team from 2002 – 2010.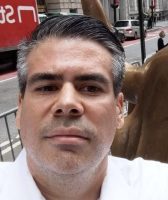 Rigoberto Martinez L'03
Supervising Attorney, Support and Lien Recovery Litigation Unit
Office of Legal Affairs
New York City Department of Social Services
Rigoberto Martinez is a 2003 graduate of SUCOL. He participated and served as president of the Latino Law Student Association during his time as a student. Rigoberto has been practicing in the non-profit sector and government since graduation. He is currently a Supervising Attorney at the Office of Legal Affairs for the New York City Department of Social Services. He supervises a team of attorneys engaged in lien litigation in the Support and Lien Recovery Litigation Unit. Rigoberto has been part of non-profit boards. He lives in New York City with his wife and two children.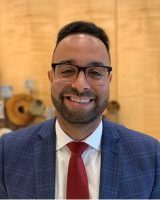 Edwin A. Maldonado
Associate
Rivkin Radler
Edwin A. Maldonado is an Associate in Rivkin Radler's Insurance Fraud Practice Group. He focuses his practice on insurance defense and no-fault insurance matters.
Before joining Rivkin Radler, Edwin served as a Senior Assistant District Attorney in the Nassau County District Attorney's Office. For nearly six years, Edwin prosecuted a wide array of both misdemeanor and felony cases including weapons possession, sale of controlled substances, financial crimes, felony-level assault, and driving while intoxicated. Before leaving the District Attorney's Office, Edwin specialized in the prosecution of vehicular crimes ranging from felony driving while intoxicated to vehicular homicide.
Edwin handled all the phases of prosecution including criminal investigations, grand jury presentment, pre-trial evidentiary hearings, and trials. Over the course of his career as a prosecutor, Edwin litigated dozens of hearings and trials to verdict.
While a student at Syracuse University College of Law, Edwin served as a Legal Fellow in Washington, D.C., to United States Senator Kirsten Gillibrand.
Edwin is a Long Island native and obtained his undergraduate degrees in Anthropology and Political Science from Adelphi University.
Harold B. Rojas L'94
Senior Vice President, General Counsel and Secretary
The Baltimore Life Companies
Harold Rojas, Senior Vice President, General Counsel and Secretary Harold Rojas joined the Baltimore Life Companies in 2005 as Vice President, General Counsel and Corporate Secretary. Before joining Baltimore Life, Rojas was Assistant Vice President and Assistant General Counsel with Old Mutual Financial Network, and he held various compliance and legal counsel positions with Conseco, Inc., Jackson National Life and Columbian Mutual Life.
He earned his law degree from Syracuse University College of Law and his undergraduate degree from Binghamton University.
Milton Gregory L'12
Chief Privacy and Security Counsel
U.S. and Americas
Ernst & Young
Milton Gregory is the lead privacy and data protection lawyer in the U.S. and Americas region, including Mexico, Canada, and South America. Milton serves as the primary legal advisor on all matters related to data privacy, data protection, confidentiality, information technology, data security and information usage. He represents the U.S. and Americas in the firm's global data protection initiatives. Milton also supervises and mentors a team of data protection and commercial attorneys.

Luis Emilio Ormaechea L'09
Court Attorney-Referee
Seventh Judicial District of the New York State Unified Court System
Luis is a Court Attorney-Referee with the Seventh Judicial District of the New York State Unified Court System. His role is focused primarily on providing legal support and conducting settlement conferences in the mortgage foreclosure settlement parts in Monroe Supreme and County Court, as well as work on other foreclosure-related matters within the Seventh Judicial District. He also serves as Co-Chair of the Hispanic Heritage Month Committee for the Seventh Judicial District. His prior public service includes a term as a Commissioner with the City of Rochester and Monroe County Commission on Racial and Structural Equity.
Luis's background includes work in patent, trademark, copyright, and other intellectual property law matters. His experience further includes real estate, business, diversity compliance, and other areas of law.
While at Syracuse University College of Law, Luis participated in the Latin American Law Student Association and the Intellectual Property Law Society, served as an Executive Editor with The Syracuse Journal of Science and Technology Law (formerly the Syracuse Science and Technology Law Reporter), volunteered with the Syracuse Public Interest Network (formerly the Grant Opportunity program), and worked as a Senior Research Associate (later as an Assistant Director) for the New York State Science & Technology Law Center, among other roles. He graduated from the College of Law with a Juris Doctor degree, magna cum laude, and a Certificate in Technology Commercialization Law.
He has received recognition from several organizations, including being a recipient of the Rochester Business Journal's "Forty Under 40" award, The Daily Record's "Excellence in Law – Up and Coming Attorneys" award, and the "40 Under 40 Rising Stars" award from The Hispanic Coalition NY, Inc.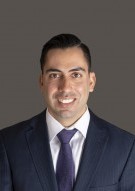 Guillermo J. Gonzalez L'13
Partner
Scura, Wigfield, Heyer, Stevens & Cammarota, LLP
Mr. Gonzalez represents individuals and corporate entities in bankruptcy, commercial litigation, corporate transaction matters, and cannabis law. He also currently represents several corporate entities as outside general counsel and advises them on complex transactions and issues. In the civil law, Mr. Gonzalez has successfully argued litigation matters before state and federal courts.
Prior to joining Scura, Wigfield, Heyer, Stevens & Cammarota, LLP, Mr. Gonzalez clerked for the Honorable Chief Judge Cecelia G. Morris in the United States Bankruptcy Court in the Southern District of New York. Mr. Gonzalez graduated from Syracuse University College of Law, where he was an Executive Editor of the Journal of Science and Technology Law. During law school, Mr. Gonzalez was a student attorney in the Criminal Defense Clinic and Securities & Arbitration Clinic, where he represented clients before federal and local courts.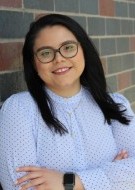 E. Marisol Estrada Cruz L'23
President
Latin American Law Student Association
Marisol Estrada Cruz (she/her/hers) is in her third year of law school at Syracuse University College of Law. For the past nine years, Marisol has been a fearless advocate for immigrant and refugee communities. She was brought to the United States from Mexico at the tender age of five and grew up in Savannah, Georgia. Marisol has spent her entire life living in the Deep South and moved to Syracuse, NY in 2020 to attend law school. When Marisol entered the United States at the age of five with her mother and brother, she did so through the U.S.-Mexico border without any inspection or legal documentation. For 13 years of her life, Marisol experienced life in fear as an undocumented person in the Deep South.
Thankfully, in 2012, Marisol became a beneficiary of the Obama-era DACA program, which allowed her to regain a semblance of normalcy in her life, allowing her to legally work and drive. In 2016, she was a plaintiff in a lawsuit against the University System of Georgia, Estrada v. Board of Regents, challenging its decision to bar DACA recipients from receiving in-state tuition at Georgia schools. Currently, she is a plaintiff in Texas v. U.S. (challenging DACA), in the Fifth Circuit Court of Appeals. She has lobbied for immigration reform at the local, state, and federal levels of government.
During her time at Georgia Southern University (previously Armstrong State) Marisol played a critical role in the founding of the Savannah Undocumented Youth Alliance ("SUYA"), a grassroots organization focused on holding community conversations on policies affecting undocumented students seeking higher education in Georgia (like the ban on undocumented students from certain higher education institutions or the requirement that they pay out-of-state tuition at the institutions that they are permitted to attend) to strategizing about how to create effective change and putting it to the test.
At Syracuse University College of Law, Marisol serves as the President of the Latin American Law Student Association, is a member of the Appellate Division of the Advocacy Honor Society, and is a Note Editor for the Journal of Science and Technology. Her 1L summer experience was with the Georgia affiliate of the ACLU, where she assisted in drafting class action certifications, assisted in client outreach, sat in a deposition, helped prepare and strategize for an oral argument under the 11th Cir. Ct. of App., and drafted memos in reference to potential litigation.
During her second year of law school, Marisol worked with the Landlord Tenant Department of the Hiscock Legal Aid Society and for D J & Ja Cirando Law Office, a local law firm specializing in criminal appeals in the 3rd and 4th Departments.
Currently, Marisol serves as the Senior Legal Fellow of the Volunteer Lawyers Project ("VLP") in their Immigration Department. This fall, Marisol was named a Pro Bono Champion at VLP for her work with the Afghan Evacacuee Project, the Ukrainian TPS Clinics, and for her outstanding service to the organization
In her free time, Marisol enjoys playing with her dog, Benito, and catching up with her family and friends.