From Sparring in the Courtroom to Sparring in the Ring— How John V. Elmore L'84 Divides His Time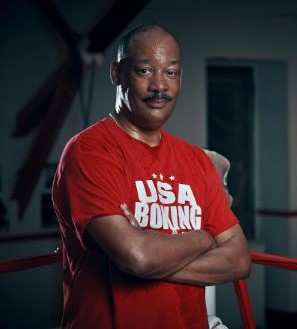 John Elmore L'84 works in Buffalo as a managing attorney, practicing personal injury law at the Law Offices of John V. Elmore. Outside work, his hours are split between volunteering as a mentor, presiding over special committees, and traveling throughout Western New York in roles as a certified USA Boxing referee and police academy instructor.
He's even the go-to guy for Spectrum News Buffalo on legal commentary.
"I consider myself to be busy," Elmore says, "but at 63, I'm now at a point in life that I don't do anything I don't want to do. If I'm doing it, it's because I enjoy it and I love it."

Navigating a Path
At least twice a week Elmore can be found in a boxing gym on the city's East Side. Some Friday mornings, he flies to New York City in his role as Chair of New York State's Fourth Department Judicial Screening Committee. Appointed by Gov. Andrew Cuomo, he helps to interview, screen, and vet New York State Supreme Court judge appointees.
Elmore always wanted to be a lawyer, but he didn't feel he had the confidence or understanding of how to apply to law school. Instead he joined the state police with a plan to apply later.
Elmore says he is eternally grateful for help from Thomas Maroney L'63, a College of Law professor who was on leave and running the state attorney general's Syracuse Regional Office while Elmore was a New York State trooper. That chance meeting next led to an introduction to Paul Richardson, the first African American lawyer Elmore ever met. Their guidance, he says, was instrumental in navigating his path to the law.
Once a student, Elmore says he was laser-focused on his studies because he gave up a career to be there. He most enjoyed Professor Emeritus Travis H.D. Lewin's advanced trial practice class that he credits for preparing him for his career as a litigator.
"When I was interviewing at the Manhattan District Attorney's Office, I met with Professor Lewin beforehand," Elmore recalls. "One of the questions he prepared me for was, 'If you're a prosecutor and your main witness in a homicide dies, do you have an obligation to tell the defense attorney even though you're confident you have the right person?' The answer was Brady v. Maryland, a US Supreme Court case that established the prosecution must turn over all exculpatory evidence that might exonerate the defendant to the defense." He continues, "I answered the question very, very well, made it to a second interview, and was hired."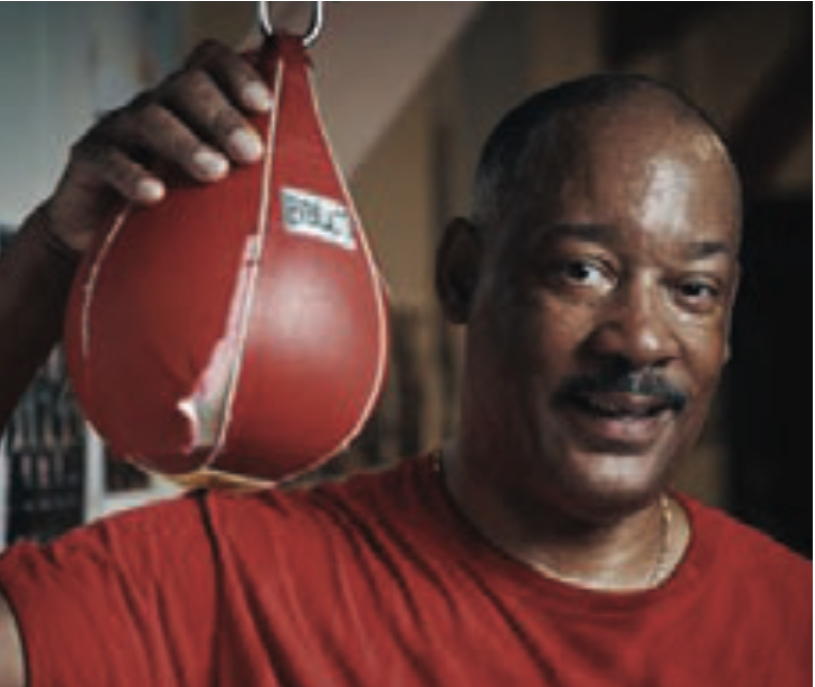 Give 100%
After leaving law school, Elmore spent three years in the Manhattan District Attorney's Office, which he says was great courtroom experience. "It offered incredible training on criminal procedure law, how to try a case, plea-bargaining, and search and seizure law."
However, Elmore says he prefers Upstate living, so his next job was in the Attorney General's Office in the Environmental Crimes Unit in Western New York, where he investigated illegal storage and disposal of hazardous waste. He remained there a couple of years. This work, he says, strengthened his investigative skills, but he missed the fast pace of the courtroom.
Moving on to private practice in criminal defense, Elmore tried the only death penalty case in Western New York, which resulted in a life without parole for Jonathan Parker, who shot and killed one police officer and wounded another. "As a criminal defense attorney, that is where all my skills as a police officer, prosecutor, and defense attorney came together," he says of the case. "I had to give 100% to keep him off death row."
A judge pushed Elmore to take the case but warned him it would be life-changing. "But I felt like I had to take it," he says. "You're placed on this Earth with a purpose. Being a lawyer is a privilege, so sometimes we have to take on unpopular cases because that's what makes our system work."
After more than two decades of handling very serious criminal cases, Elmore now focuses his practice on representing individuals who have been seriously injured in accidents caused by the negligence of others. "Ironically my law partner, Steve Boyd, was a news reporter who covered the Jonathan Parker death penalty trial," says Elmore, adding Boyd enrolled in law school after the trial.

"Being a lawyer is a privilege, so sometimes we have to take on unpopular cases because that's what makes our system work."

John Elmore
Staying Focused
No matter his case, Elmore says he feels he is fighting for each client's life. "If it's a criminal case," he notes, "there are so many collateral consequences." He says that you are not only fighting to prevent a person from being placed into a cage, but as a defense attorney, you are there to help that person change his or her life.
Helping to change lives is what Elmore does in his off-hours, too. When coaching 32 kids at the Bomb Squad Academy Center, his focus is to toughen them up and provide discipline, but he observes, it's also to give life lessons. Bringing his skills as an amateur boxer, he helps run the program as a way to mentor local youth. Elmore started boxing at age 13. By 16—the youngest age to compete—he made the semifinals of the Golden Gloves in the welterweight division, where he knocked out a 27-year-old to take the title.
"Boxing gave me just a little bit of toughness, confidence, and maybe swagger," he says of his training. "And those have helped me in all aspects of my life."
As far as his own mentors, Elmore says Maroney and Richardson are high on that list for their help in navigating his path to law school. But at the very top is his father Herbert Elmore, the first African American firefighter in his hometown of Olean, NY. Herbert never attended college, but he knew the importance of education.
His father's advice that most resonated with Elmore: "It's better to get an education and use your brain than work hard and use your back.