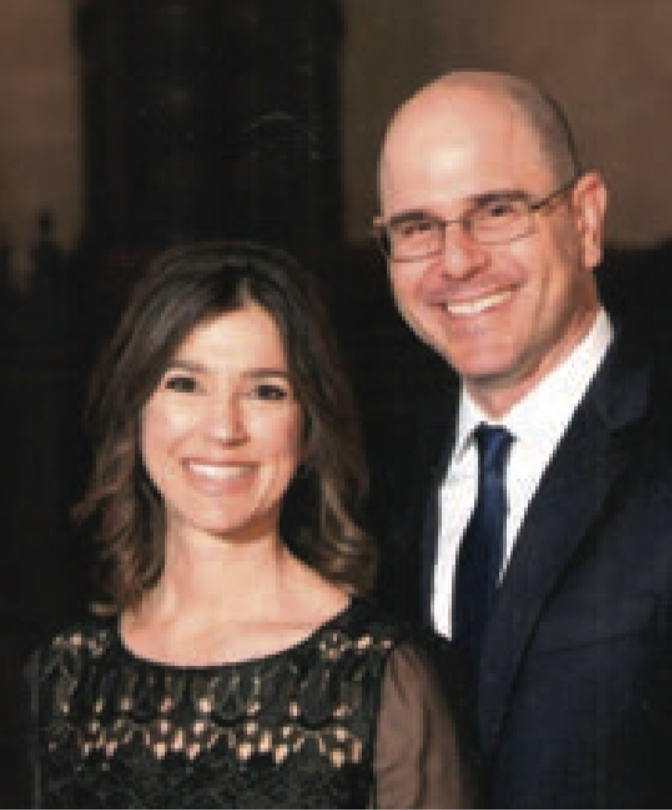 When one reminisces about their first day of school, they're likely flooded with memories of meeting new people, learning new names, finding classrooms, and undertaking their first assignments.
However, when one alum looks back on her first day in White and MacNaughton halls, a special memory comes to mind: meeting her husband.
Jennifer and Eric Klee met on the law school's third floor. Jennifer, a new student, was assigned the orientation group that Eric led as a 2L. The two became close as they discovered what they shared in common, not just a passion for the law but childhoods spent on Long Island. Eric graduated in 1997, Jennifer followed in 1998, and the two wed that August. Now, the Syracuse-made couple resides in the Westchester County community of Somers, NY, with their two daughters—Alyssa and Sammy—and their, dog Brody.
Together as a couple for more than 20 years, Jennifer and Eric practice in different areas of law. Eric's background is in consumer and business law, with expertise in mergers and acquisitions, securities, and corporate governance. He is Executive Vice President and Chief Legal Officer at American Media LLC, a New York-based publishing company specializing in news and entertainment publications, including Men's Fitness, The National Enquirer, OK!, and Star. As head of the legal team, Eric's role includes branding, trademark, and copyright issues.
Jennifer's practice, on the other hand, has included work with the New York City Law Department and with law firms specializing in insurance defense and real estate. Now a stay-at-home mom, Jennifer's interest in the law is undiminished. "Eric and I have this common history and bond, along with shared experiences," Jennifer explains. "Even though we practice different areas of the law, we are both attorneys, so we can always relate to each other."
Whether it be understanding the pressures and demands that lawyers endure, or picking each other's brains on legal issues, the Klees believe their shared background in law makes
their personal bond that much stronger.
The couple's favorite relationship quote is "Marriage is a mosaic you build with your spouse. Millions of tiny moments that create your love story." The Klees' relationship has had no shortage of those moments, thanks to that fateful day back at their alma mater!
Words to Love By: "Marriage is a mosaic you build with your spouse. Millions of tiny moments that create your love story."