ALUMS REFLECT ON THEIR JOURNEY FROM LAW SCHOOL TO C SUITE
The College of Law has produced countless leaders throughout its 125-year history. These include a vice president of the United States, a state attorney general, college presidents, numerous judges, public servants, business and nonprofit executives, entrepreneurs, and many others in positions of influence.
In this new Stories Book section, we celebrate some of the journeys that alums have taken from the classroom to the business executive suite, and we learn that for an Orange lawyer, almost any career is advantaged by a Syracuse law diploma.
We present four alums in this issue. Look for more stories in future issues!
Taking Flight: Joanna Geraghty L'97
President, COO, JetBlue Airways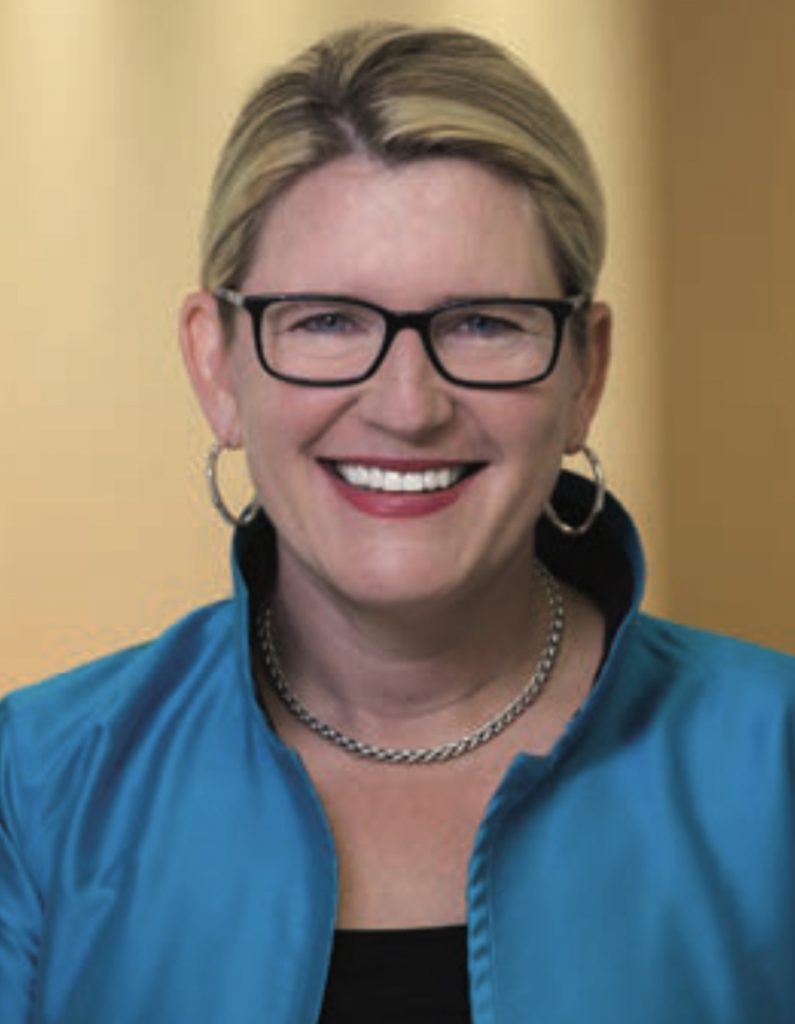 The College of Law's 2020 Commencement Speaker Joanna Geraghty is no stranger to leadership challenges, especially during the COVID-19 public health crisis that has dramatically affected her industry, as well as her plans to visit her alma mater in person in May 2020.
Nevertheless, the College of Law community looks forward to a memorable and inspiring Commencement address shared via the College's online channels and in the 2020 Yearbook this summer.
A trailblazer in a traditionally male-dominated industry, Joanna Geraghty joined JetBlue Airways in 2005, working her way up to become the company's President and COO in 2018. Today, JetBlue is the sixth largest airline in the US and a Fortune 500 company, with a fleet of more than 250 planes, a workforce of more than 20,000 employees and service to more than 100 destinations across the US and internationally. Demonstrating her leadership during the COVID-19 crisis, in late March 2020 JetBlue began offering free flights to medical professionals volunteering to help fight the pandemic.
In her role, Geraghty oversees the airline's day-to-day operations, including customer experience, flight operations, technical operations, and commercial functions. She is the first female president at a large US airline since the early 2000s. Her job has been described as one of the most challenging in the airline industry.
"Through her rise in a competitive industry," observes Dean Boise, "Joanna has never forgotten the value of a Syracuse law degree, citing it as important training for the problem-solving and leadership required in her high-profile career."
A joint degree student at Syracuse, Geraghty earned a master's in international relations from the Maxwell School of Citizenship and Public Affairs along with her juris doctor degree. Before joining JetBlue, she was a partner at Holland and Knight, a New York law firm. She was a member of the airline's legal department, before being promoted to Associate General Counsel. She then became head of the company's human resources team—what JetBlue calls its "Chief People Officer"—before being named Executive Vice President of Customer Experience in 2014.
Dr. Kimberly Townsend L'01
President and CEO, Loretto Management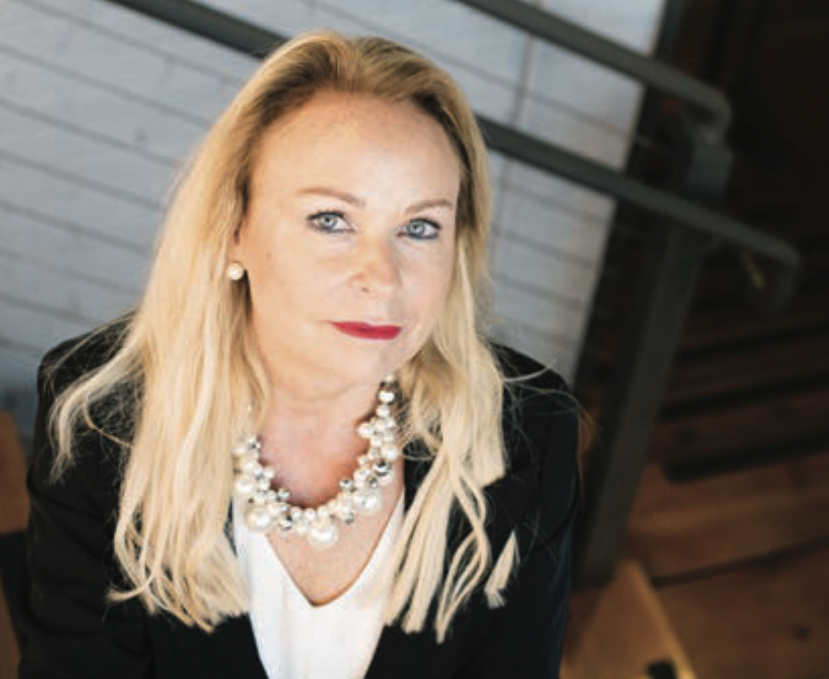 Kim Townsend is President and CEO of Loretto Management, a continuing health care organization that provides services for older adults throughout Central New York. Townsend oversees 19 specialized programs throughout Onondaga and Cayuga counties, more than 2,500 employees, and more than 9,000 individuals and their families who are under Loretto's care.
In addition to her J.D. (magna cum laude) from the College of Law, Townsend holds Master of Business Administration and Executive Master of Public Administration degrees from Syracuse University and an Ed.D. in executive leadership from St. John Fisher College. An expert in health care management, governance, and leadership, she is the author of Lifecircle Leadership: How Exceptional People Make Every Day Extraordinary (Advantage Media Group, 2018).
Did you imagine in law school that you'd eventually land in a corporate leadership role?
Absolutely! I felt strongly that my experiences at the College of Law would prepare me for executive leadership. I thought I might land in a general counsel or a chief legal officer role, but chief executive officer is close enough!
How did law school prepare you for your current role?
I had so many great professors during my time at the College. It would be hard to pick one, but I tried to take every course that professors Lisa Dolak L'88 and Margaret Harding offered. Professor Christian Day was an extraordinary mentor to me. He also introduced me to Professor Jack Rudnick L'73, then General Counsel at Welch Allyn and now Director of the College's Innovation Law Center. Jack hired me at the end of my first year of law school.
What elements of your legal training do you apply in your position at Loretto?
Law school teaches you to think about problems differently than other disciplines. The precise and systematic evaluation of data, as well as the brevity and clarity of presentation, are skills that I honed in law school and that I continue to use every day.
In a rapidly changing world, what innovation has most affected your industry?
The use of business intelligence tools in operations and artificial intelligence in health care delivery. It's an exciting time to be in health care, with the growing demand for high quality at low cost. That is a quadrant of the cost-quality matrix that was viewed as unachievable when I got my M.B.A. at Whitman in 1999. Through intelligent use of data, health care can meet both cost and demographic challenges.
What memory from your law school days is dearest to you?
My favorite memory is of then-Sen. Joseph R. Biden L'68 speaking at my graduation in 2001. Who knew that one day he would become Vice President of the United States?!
Luke Cooper L'01
CEO and Founder, Fixt
Luke Cooper is CEO and Founder of Baltimore- based Fixt, the first enterprise-level, on-demand device repair platform that supplies "concierge technicians" to businesses as a cost-effective tech solution. A renowned entrepreneur, Cooper has been named EY Entrepreneur of the Year and one of Baltimore's "40 Under 40" business leaders. Before Fixt, Cooper was a founding team member of CTS Inc.— a leader in cybersecurity information assurance systems that was acquired by Paradigm Holding Solutions and CACI International.
Did you imagine in law school that you'd eventually land in a corporate leadership role?
Yes. Being a lawyer puts you right in the mix of things, but you need to see the whole picture.
To build something great, you need a holistic perspective of your business, your market,
and yourself. I learned this from a mentor at Skadden Arps. This aspect of my journey was very intentional.
How did law school prepare you for your current role?
Two professors in particular stick out for me: professors Travis H.D. Lewin and David Dreisen. As a 21-year-old black kid from one of the toughest housing projects on the East Coast, I was certainly a little rough around the edges. Both men spent time outside of class feeding my intellectual curiosity, coaching up my oral and critical thinking skills and, most importantly, encouraging me to have purpose in everything I do. I still recall much of my evidentiary rules and use strong oratory excellence to advocate for outcomes in my own company.
What elements of your legal training do you apply in your position at Fixt?
Critical thinking, analytical reasoning, and time management are just a few I use daily. Additionally, research skills are quite important to all aspects of my business. This is a skill I did not have before law school but—after a great first year Legal Research and Writing class—my strength in this area has never stopped flourishing. Consequently, I know I can get to 70% of the right answers by knowing how to access the most accurate data really fast.
In a rapidly changing world, what innovation has most affected your industry?
Cloud computing has hugely impacted the way people interact with the goods and services they buy. For Fixt, cloud-based payment solutions like Stripe are embedded in our product, making it possible to automate payments to our techs. Plus, machine learning has unlocked huge benefits by allowing our logic to automatically dispatch the right tech for any job in four hours or less, globally. Advanced GPS and map capabilities have helped us achieve a 95% on-time rate. Today, if you are not a technology company first, you die. As a trustee of the University of Maryland Baltimore, I know this applies to law schools too.
What memory from your law school days is dearest to you?
I once convinced Wegmans to stay open until 2 a.m. so a fellow law school friend and I could continue sparring over contracts law in preparation for finals.
A close second: I remember one football game when Donovan McNabb, sacked with five seconds to go, tosses one up to the tight end for an amazing win—so deeply emblematic of our underdog culture. Go Orange!
Jared Turner L'06
President and COO, Young Living Essential Oils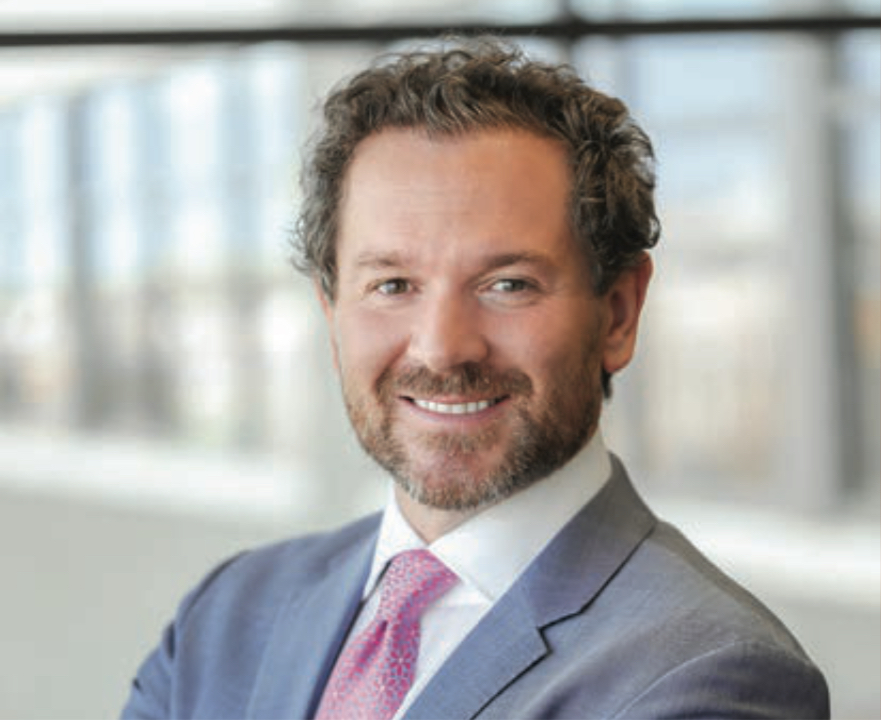 Jared Turner has been President and Chief Operating Officer of Young Living Essential Oils for four years. He joined the company as Associate General Counsel in charge of international legal affairs. "But within weeks, the owner and board promoted me onto the business track," he recalls.
Young Living is a nearly $2 billion company based in Lehi, UT. It has 3,500 global employees, 25 farms, and does business in 25 countries. The Young Living Foundation supports around 250,000 children a year with malaria abatement, trafficking rescue, education, and other initiatives.
"We're very focused on sustainability and are currently working toward a goal of zero waste," says Turner. Recently, his company donated more than 19 square miles of Utah wilderness in the Uintah Mountains to the Nature Conservancy. "It will be called the D. Gary Young Wildlife Sanctuary, to honor the founder of Young Living," Turner says.
Did you imagine in law school that you'd eventually land in a corporate leadership role?
From the time I decided to attend law school, I wanted to practice international business law. I loved the idea of working with multinational companies. I probably knew early on that this passion for international law and business could translate into a business-related job; what I didn't realize was how advantageous my legal training would be for a corporate leadership role.
How did law school prepare you for your current role?
Professor Donna Arzt's international law courses were my foundation, and the Community Development Law Clinic was invaluable, as it taught me creative problem-solving strategies to help create value for Syracuse community nonprofits. The corporate law classes were very important for helping me understand how the corporate world operates within legal frameworks, something I deal with every day as an executive.
What elements of your legal training do you apply in your position at Young Living?
The mindset and practices built into me as a law student, and then leveraged heavily while practicing law at a large regional firm, were instrumental in allowing me to succeed. The drive, resilience, critical thinking, discipline, and time management that are demanded by legal studies and practice are hugely beneficial too.
In a rapidly changing world, what innovation has most affected your industry?
The digital world is changing how we do business Amazon has established consumer expectations for product range, price, and availability, along with shipping and customer interaction. If companies aren't willing or able to adapt to this new digital shopping landscape, it's very difficult to keep up with competitors.
What memory from your law school days is dearest to you?
Lifelong bonds are formed in the challenging work, and I still maintain friendships from this time in my life. I had special relationships with professors Deborah Kenn and Donna Arzt. I was a graduate assistant to Professor Arzt at the Global Law and Practice Center, and I enjoyed dialoging with her on international legal topics when I assisted her at the school and at her home helping her to landscape her backyard.
To current law students, I recommend building relationships with faculty mentors, immersing yourself in the adventure of legal practice, and canoeing on the Finger Lakes!