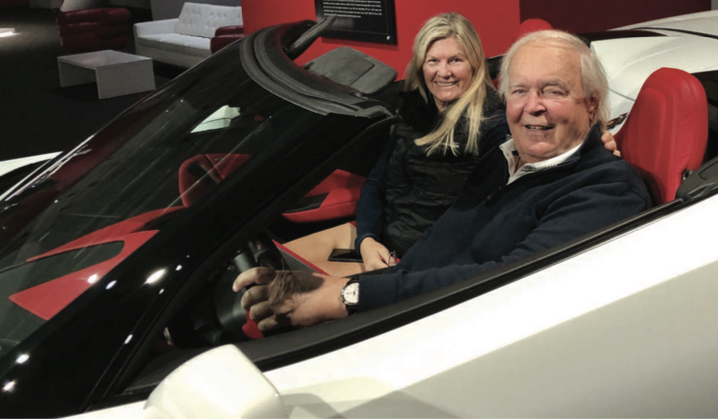 Gunther Buerman L'68 could lay claim to being "The Most Interesting Man in the World!"
Through a legal career that saw him grow the Harris Beach PLLC law firm from 20 lawyers to over 200, to founding and owning the American Rock Salt Company, to his competitive sailing endeavors, to establishing what USA Today calls one of the "10 Best New Attractions in America"— the Newport Car Museum—Buerman also embodies Dean Boise's belief that a "well-rounded person makes a well-rounded lawyer."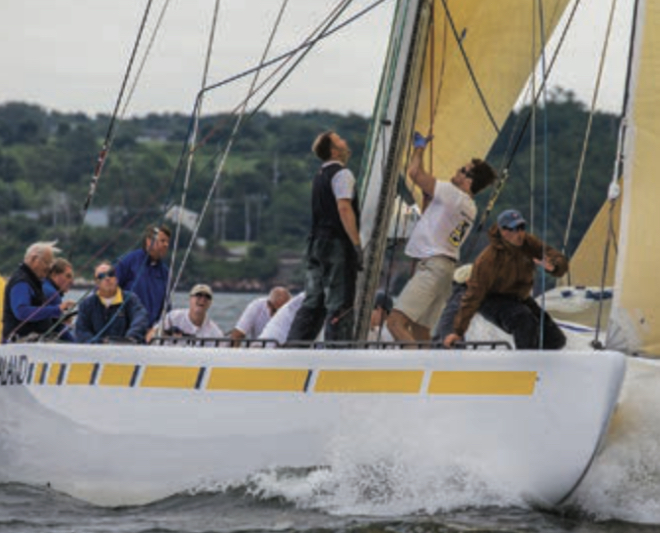 Buerman's path to the College of Law started as an undergraduate at St. Lawrence University, where he studied history and government. He thought about teaching, but when he learned his friends were applying to law schools, he took the law boards and scored in the 98th percentile.
"Syracuse was gracious to see what I did in undergrad, and provided me with a full scholarship," he recalls.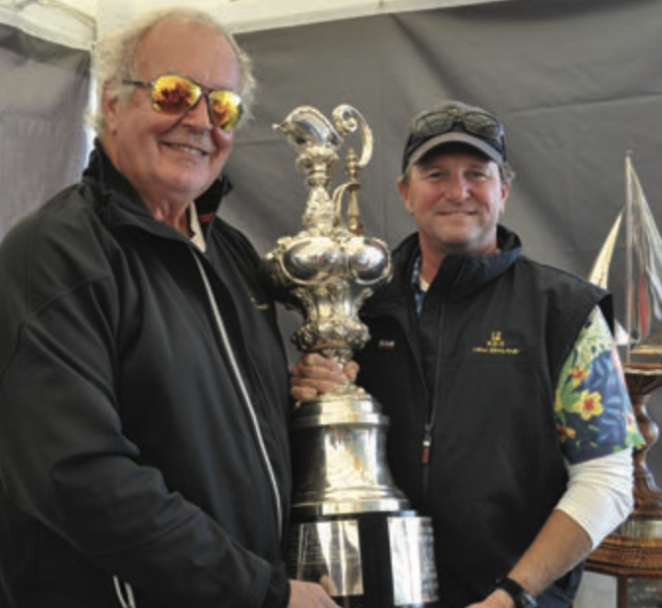 "Be entrepreneurial"
While in law school, business-related courses caught his interest. "Going back to undergrad, I was always interested in learning how to run a business, so courses on Contracts and Financial Transactions have served me well all these years and continue to do so," Buerman says.
Upon graduating from Syracuse Law, Buerman began his legal career in Rochester, NY. He became Harris Beach's Managing Partner by age 40 and served in that role and Chief Operating Officer for nearly 30 years, overseeing the tenfold growth in the firm's personnel.
"The business of running a law firm was a constant in my legal career," says Buerman. "How does a firm in Upstate New York serve its clients with a good team, and how do you add to that team?" he says. The answer, he reveals, is to be entrepreneurial, and to instill that mindset in the attorneys and staff. Embracing new technologies quickly helps a firm stay on top, he adds.
Along the way, Buerman assembled a sizeable private collection of automobiles. He had become hooked on the art of car design while at St. Lawrence. "I almost majored in fine arts. Cars are kinetic art and a reflection of the culture of when they were built. For example, the 1950s and '60s cars of the new jet and rocket age had rocket- like fins and tail lights like jet planes, and rocket exhausts. The collection started with an old '66 Ford Mustang I inherited and fixed up. Then a Porsche, and from there it kept snowballing." So much so, he had to install lifts in his home garage to store his collection.
"Let's start a Museum!"
After retiring from Harris Beach, Buerman and his wife Maggie began splitting their time between Newport, RI—where they would race his TP52 and 12 Metre sailboats during the summer weekends— and a home in Florida. Their automobile collection was scattered between the two residences.
"Maggie and I realized we weren't able to drive and enjoy the cars as much while racing the sailboats, so I said to her that we should sell them or start a museum. Her immediate response was, 'Let's start a museum!'" says Buerman.
Using his experience as a lawyer, he and Maggie established the Newport Car Museum, a 501c(3) organization that occupies a former Patriot missile factory in nearby Portsmouth, RI. The Museum opened in 2017 and displays approximately 85 cars representing six decades of automobile innovation.
Having the Museum cars—all of which are from Buerman's collection—open and accessible to visitors was an important feature for Buerman. Each car is on a platform and without ropes around them, which enables easy access and the ability to have them driven on the Museum grounds.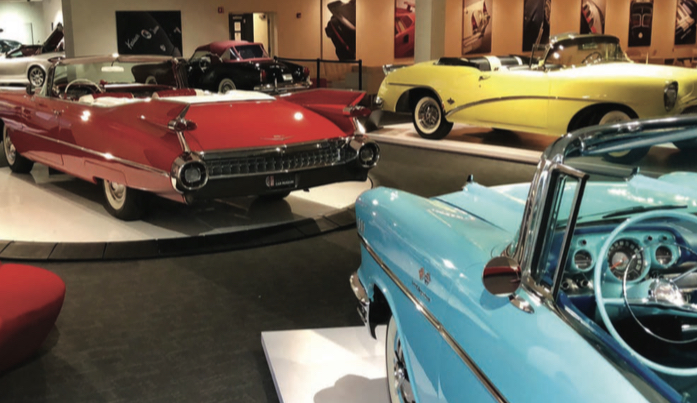 "Experience life"
Like for other businesses and attractions, the COVID-19 pandemic had a significant impact on the Museum. "We closed on March 15 but were open in a limited capacity by early June," Buerman explains. "You couldn't just open the doors. We had to put in place a whole new set of COVID-19 protocols. Since we have a lot of physical space, people could be socially distanced." Now we are fully opened, without any COVID-19 restrictions.
Again, Buerman's background as a lawyer helped the Museum navigate new regulations on labor issues that became critical during the pandemic.
The Museum is seeing a rebound in traffic as vaccines are rolled out and pandemic restrictions are rolled back. Buerman is bullish about the immediate future: "I see a 'Roaring '20s scene about to happen again. People are looking for opportunities to get out and experience life. Maybe even the Charleston will come back!"
"Looking back, I was lucky to go to a law school that served me so well and continues to do so," Buerman adds.