The Institute for Security Policy and Law (SPL) has perhaps never been more relevant than the 2021-22 academic year, when Russia invaded Ukraine on February 24, 2022.
The Institute has sustained a partnership with Ukrainian civil society organizations and law schools since the summer of 2021, when the SPL director the Hon. James E. Baker participated in discussions via virtual presentations on AI, cybersecurity, and the Rule of Law. In the two weeks prior to Russia's invasion, Baker conducted six virtual Zoom presentations to an audience of Ukrainian lawyers, professors, students, and government officials, including members of President Zelensky's staff, the Ministry of Defense, and the Ministry of the Interior. The presentations anticipating Russian aggression, covered: Intelligence, Intelligence Oversight, Crisis Decision-making, Presidential Command and Control, the Law of Armed Conflict, and War Crimes. Four days after his last presentation, Russia invaded Ukraine.
The most frequently asked question during the sessions: Does law matter during times of existential threat? Baker's answer: An emphatic yes. Adherence to law reflects a nation's values, but it also contributes to the will to fight, underpins allied military and intelligence support, and as Baker states, channeling General George Washington, "leadership and obedience to law distinguish a professional military from an armed mob, or in the case of Russia, an army of war criminals."
The Institute continues to work with civil society organizations, specifically in the countries of Georgia, Uzbekistan, and Ukraine in support of U.S. national security, the rule of law, and democracy. In May 2022, Baker virtually presented at the Diplomatic Academy of Ukraine on "The Future of International Law." He also traveled to the University of Bialystok, Poland's easternmost city, presenting on NATO security and the role of law. Back in the U.S., College of Law students learned about Russia's war crimes this semester in class and during a teach-in conducted by Professor Laurie Hobart G'16 and Baker.
Baker is now seeking support for the Institute's next project "Ring Around Russia," a series of partnerships and exchange programs with universities and civil society organizations in countries along the eastern flank of NATO and the edge of Russia to reinforce the connection between law and security. Through academic exchange at the professorial and Master of Laws (LL.M.) student level, SPL hopes to instill in critical regional actors and thinkers an understanding of how good faith adherence to law supports security rather than impinges it. Doing so will help provide for NATO's longer-term physical and legal security while building trans-Atlantic academic bonds.
In addition to the glaring impacts of the war in Ukraine, this year, students in the Institute learned about national security and its intersection with policy and law from real-world scenarios.
9/11 Lessons Learned
This past fall marked the 20th anniversary of the terrorist attacks of September 11, 2001. In anticipation of this milestone, the Institute balanced the need to honor the memory of 9/11 and contribute to a greater good in the longer term.
The SPL team worked on a series of lessons-learned essays published in a special edition of The Journal of National Security Law and Policy, drafted to inform the future rather than to adjudicate the past. Matt Kronisch, Associate General Counsel for Intelligence at the Department of Homeland Security (DHS) (on sabbatical as a College of Law Distinguished Fellow-in-Residence), led the "9/11 Lessons Learned Project." Culminating in over twenty essays from leading practitioners and commentators, the project addressed lessons learned during the first 20 years after the terrorist attacks and how those lessons might be implemented to inform the next twenty years.
"Matt recruited a remarkable line-up of authors, whose essays are clear, short, direct, and geared toward policy and legal implementation," said Baker. "They also represent a cross-section of practitioners and thought leaders."
As a part of the release of the Special 9/11 Edition of the Journal of National Security Law and Policy, SPL hosted a 9/11 Remembrance Webinar/Podcast in coordination with the ABA Standing Committee on Law and National Security and ABA President Reggie Tucker, followed by a conversation between Baker, Amb. Anne Patterson, former Under Secretary of Defense for Intelligence Michael Vickers, and Rutgers Professor of Law Sahar Aziz.
Increasing Diversity in the Intelligence Community Workforce
Under the leadership of Deputy SPL Director, Professor, and retired Vice Admiral Robert Murrett, and with the assistance of Baker and Hobart, the Institute continued to implement an Intelligence Community (IC) grant to increase diversity in the IC workforce.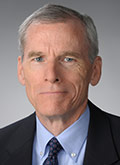 In addition to working with the consortium schools with underrepresented communities, and mentoring SU students, SPL hosted two intelligence symposiums this year.
The spring 2022 symposium addressed the use of intelligence to inform and shape U.S. policy following Russia's invasion of Ukraine, and intelligence community policy issues, while also emphasizing career opportunities for a wide range of students.
Artificial Intelligence Transforms The Practice of Law
The Institute continues to play a leading role in addressing the intersection of AI, national security, law, and ethics. As artificial intelligence transforms the economy and American society, it will also transform national security, the practice of law, and the role of courts in regulating its use. What role should, will, or might judges play in addressing the use of AI? And relatedly, how will AI and machine learning impact judicial practice in federal and state
Law rarely, if ever, keeps pace with technology. The legislative and appellate processes simply do not move at the same pace as technological change. Likewise, scholars and commentators are currently better at asking questions than answering them. As AI applications and cases make their way to court, however, judges do not have the luxury of waiting for answers. As AI applications and cases arise in litigation, judges will confront novel issues. The common law of AI cannot wait.
In response, SPL first produced an "AI Framework for Judges" in the form of a Report issued by the Center for Security and Emerging Technology at Georgetown University. The Federal Judicial Center (FJC) subsequently asked the SPL AI team (Baker, Hobart, and outgoing Senior Fellow Matt Mittelsteadt G'20) to produce a first-of-its-kind FJC published booklet, "AI for Judges." Both documents address the role of judges as evidentiary gatekeepers, constitutional guardians, and potential consumers of AI.
The FJC and National Research Council of the National Academies of Science subsequently asked SPL to prepare an AI chapter for the fourth edition of The Reference Manual on Scientific Evidence, the leading scientific manual for judges, which will be published in 2023.
A Full Year in Review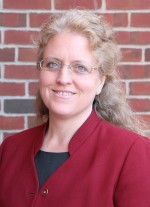 SPL defines its mission as "educating and inspiring the next generation of national security practitioners and thought leaders." Twenty-six students graduated this spring with one or more of the Institute's three NYS-accredited certificates of advanced study (CAS): National Security and Counterterrorism Law, Post Conflict Reconstruction, and Security Studies. The CAS program, administered by Professor Keli Perrin L'04, exposes students to a rich array of courses on national security, covering:
The law of armed conflict
Emerging technologies such as AI, quantum computing, and synthetic biology
Cyber law
Intelligence operations
Homeland security
Critical infrastructure
Privacy and surveillance
The rule of law in post conflict reconstruction
In addition, many 2022 graduating students were placed into jobs throughout the national security community this year. SPL, and its predecessor under Professor Bill Banks's leadership, now counts more than 800 alumni in government positions.
Looking Ahead
Teaming with SPL, The Syracuse Law Review will hold its annual symposium in conjunction with Law Alumni Weekend 2022 (Sept. 22-24) on "Ukraine: Lessons Learned and the Future of Law." Co-sponsored by the Intelligence Community Center of Academic Excellence (ICCAE), the symposium will feature Baker, Beth Kubala, Professor, Executive Director of the Betty and Michael D. Wohl Veterans Legal Clinic, and Murrett from the College of Law, along with a number of other panelists.
SPL will soon announce its new slate of Distinguished Fellows as well as a Distinguished Adjunct Professor who will offer students unparalleled access to a diverse set of national security role models and accomplished practitioners.
Holocaust survivor Elie Wiesel wrote, "We must always take sides. Neutrality helps the oppressor, never the victim. Silence encourages the tormentor, never the tormented." The SPL team hopes that through teaching and applied scholarship SU students and graduates will be prepared to take sides in advancing the rule of law and defending the oppressed.