From your first-year through the bar exam, the Office of Academic and Bar Support is here to help you achieve your goals.
Welcome to the Syracuse University College of Law Office of Academic and Bar Support! The Office of Academic and Bar Support is here as a resource for you from the time you begin law school to the time you sit for the bar exam.
Our program offers numerous services throughout your law school career, including structured study groups, academic workshops, individual counseling, academic skill development workshops, and advice on managing stress and mental health.
Our comprehensive first-year program assists students to adjust to the new style of learning and writing. Peer led structured study groups are offered to all students wishing to master skills essential for law school achievement. Other workshops and programs are offered to 1Ls throughout the academic year to reinforce the skills obtained through the structured study group sessions. In addition to general programming, individual skills training and assistance is available to first-year students at risk of serious academic underperformance or academic dismissal.
Academic support resources are available to 2L and 3L students upon request. Our upper-level program also includes college-wide sessions to reinforce academic and other skills. Graduating students are also invited to attend our summer bar bootcamp, which is an intense and thorough supplemental bar course available to all students preparing for the bar exam.
We are available to meet with students on an individual basis to discuss academic performance, bar exam related issues, and methods to improve or maintain performance from the first year through the bar exam. If you would like to schedule a meeting, please use the following links:
Academic Support: Calendly – Tara Andryshak
Bar Support: Calendly – Professor Curtis
Please also use the links below to explore additional resources available for both academic and bar support.
We look forward to working with you during your journey from law student to bar applicant to practicing attorney.
Contact Us: lawacademicsupport@syr.edu and barsupport@syr.edu.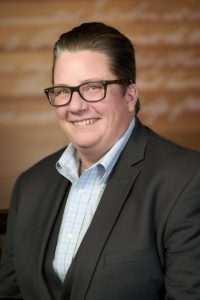 Professor Kelly K. Curtis
Director of Academic and Bar Support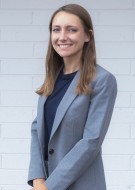 Tara Andryshak
Associate Director of Academic and Bar Support