Serving Those Who've Served Us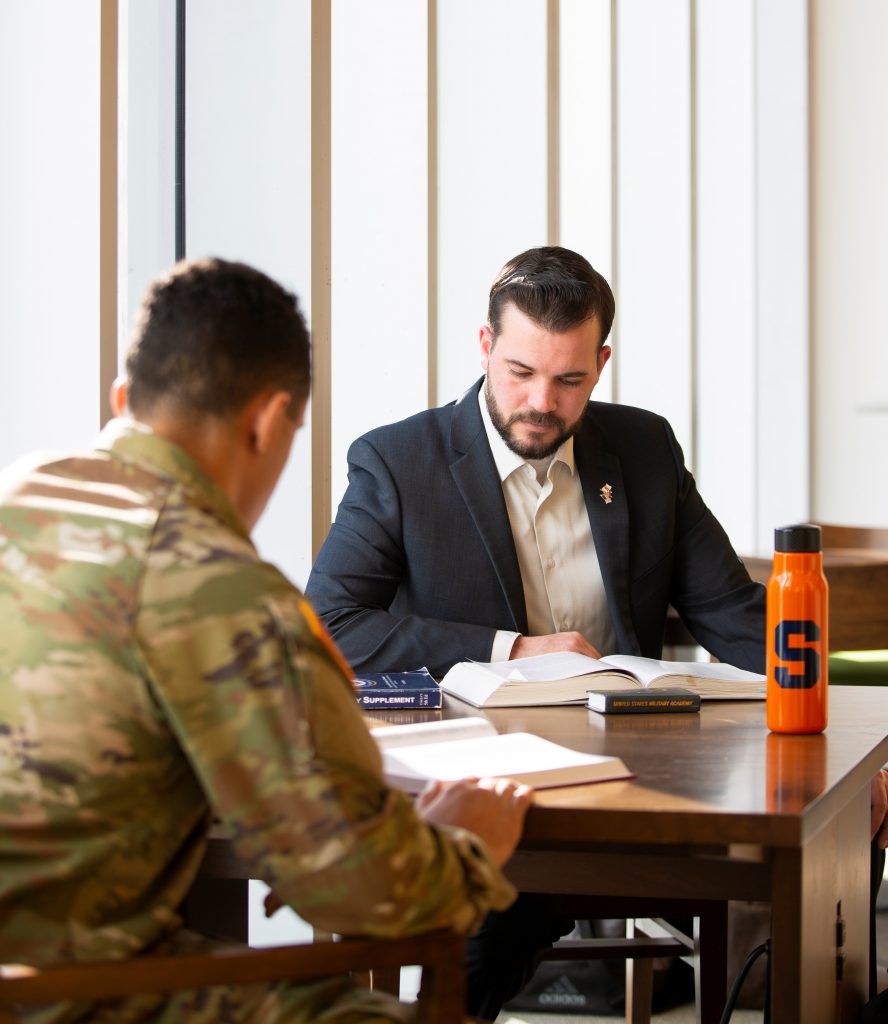 At the College of Law, we value the service and experience of veterans, reservists, active-duty military and the National Guard alongside our service connected families.
The skills you develop in the military—problem-solving, leadership and discipline—are easily transferable to a successful academic experience in law school and beyond. Create a future that combines law with any number of specialized fields allowing you to shape a professional niche that matches your strengths, passions and talents.
Students enjoy small class sizes, personal interaction with faculty, and a number of joint degree and specialized programs including the Certificate of Advance Study in National Security and Counterterrorism Law, the joint J.D./M.A. in International Relations, and the joint J.D./M.P.A.—to name a few—with no additional time and little additional cost at all, setting us apart from other schools with incredible value.
Syracuse University has a longstanding commitment to veterans and military families which has not gone unrecognized. We are dedicated to our veteran population, providing access to multiple resources and activities as well as offering military-related academic programs and student organizations.
Be an Orange with a Yellow Ribbon: Finance Law School with VA Benefits
There are a variety of Educational Benefits for Veterans which allow student-veterans and dependents of veterans to easily finance their legal education. The Yellow Ribbon Program provides financial support for tuition & fees, a stipend for books & supplies, and a housing allowance.
Academics
Resources