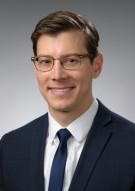 Andrew S. Horsfall is the Assistant Dean of International Programs at Syracuse University College of Law. He received a Bachelor's degree from Syracuse University's College of Arts & Sciences and Juris Doctor from Syracuse University College of Law. He worked at Syracuse University Abroad before commencing his legal education.
Dean Horsfall leads the College of Law's Office of International Programs where he oversees and supports a portfolio of international initiatives, including a Master of Laws (LL.M.) program, a summer externship program in London, short-term study abroad programs, a Visiting Scholars Program, and a doctoral-level S.J.D. program. He also engages in new program development and contributes to efforts that strengthen institutional partnerships and elevate the profile of the College abroad.
In 2019, Dean Horsfall received a Fulbright to attend the Seminar for U.S. International Higher Education Professionals in Germany. He travels regularly to visit institutional partners, alumni, and prospective students, and he has been invited to speak on topics related to international legal education with the Fulbright Program, EducationUSA, and the Indian National Bar Association.
He is a member of the New York State Bar and holds professional affiliations with the Fulbright Association and the New York State Bar Association's Section on Trusts and Estates Law and Section on Elder Law and Special Needs.
His personal research interests include estate planning and elder law, the impact of currency exchange rate fluctuations on international students, risk management, international enrollment management, and student mobility. He is co-author of the article titled: Failed Strategy: Using Trade Secret Laws to Assert Ownership of Employee's Social Media Accounts in the Journalism Industry, published in the NYU Journal of Intellectual Property & Entertainment Law (Volume 9, Issue 1, 2019).
---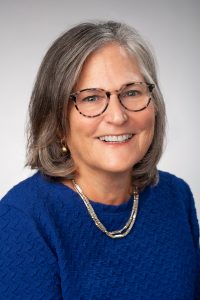 Arlene S. Kanter is a Laura J. and L. Douglas Professor of Teaching Excellence 2005-2008, Faculty Director of International Programs, and Director of the S.J.D. Program. She is also the founder and director of the Disability Law and Policy Program. Within the Office of International Programs, Professor Kanter works with Assistant Dean Horsfall to oversee the LL.M. and S.J.D. Programs as well as international engagement initiatives. She teaches the required S.J.D. Colloquium as well as International Human Rights and Comparative Disability Law and other courses and experiential seminars.
She is internationally known for her research and publications on the United Nations Convention on the Rights of People with Disabilities, which she helped a UN Committee to draft, as well as for her international and comparative law books, book chapters, and articles on disability, education, mental health, and related areas of law. Prior to joining the law faculty, Professor Kanter taught at Georgetown University Law Center and worked at a disability rights organization in Washington, D.C.
She has been a Fulbright Scholar at Tel Aviv University, and a visiting scholar at the National Academy of Legal Studies and research (NALSAR) in India, Charles University in the Czech Republic, and Hebrew University Faculty of Law in Israel. She received her LL.M. at Georgetown University Law Center and her J.D., with honors, at New York University School of Law. Her full biography, including her list of publications and awards, is available on the SU College of Law Faculty Webpage at: http://law.syracuse.edu/profile/arlene-kanter1
---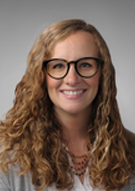 Kate Shannon is the International Programs Academic Coordinator at Syracuse University College of Law. She received a Bachelor of Arts in History from Le Moyne College, a Master of Arts in Women's Studies from the University at Albany, SUNY, and a Master of Science in Higher Postsecondary Education from Syracuse University.
Kate started working at the College of Law in 2010 in the Office of Clinical Legal Education where she held various positions, including Academic Adviser for Experiential Education. She joined the Office of International Programs in July 2017.
Kate serves as the primary point of contact for Master of Laws (LL.M.) students at the College of Law. She is responsible for academic advising, programming, and a wide range of student support. Kate also supervises our J.D. peer mentor team who support students in the LL.M. Program.