Our alumni are as supportive as they are successful. Members of the Syracuse University Law Alumni Association (SULAA) Board are happy to connect you with volunteer and networking opportunities.
Meet your alumni Board; simply click each member's name to read more.
Colleen Gibbons is the Deputy Director of the Center for Court Innovation's Upstate office. Reporting to the Director of the Syracuse office, Colleen works on a variety of state court initiatives, including supporting the expansion of opioid courts; developing new projects in the criminal, civil and family court systems; and overseeing the office's numerous existing initiatives. In addition, Colleen spends a portion of her time working with the Center's National Technical Assistance team, helping to provide training and technical assistance to jurisdictions across the country on a wide range of justice issues.
Colleen graduated from the College of Law in 2017, having completed curricular programs in disability law and policy and estate planning. In her 1L summer, Colleen interned at the Volunteer Lawyers Project of Onondaga County, where she worked in the Family Clinic and Landlord-Tenant Clinic providing legal assistance and advice to low-income members of the Syracuse community.
In her 2L summer and immediately after graduation, Colleen worked at a Syracuse law firm, focusing on not-for-profit and elder law matters.
In her final year at SUCOL, Colleen was president of the Student Bar Association (SBA) and Pro Bono Fellow. She also served a term as president of Syracuse's Women's Law Student Association, and was an active member of many student organizations, including the Disability Law Society, Syracuse Public Interest Network, OutLaw, If/When/How, and the Student Animal Legal Defense Fund.
Colleen completed the Low Income Taxpayer and Disability Law clinics, was a Research Assistant for Professor Mary Helen McNeal, and served as a student mentor for international students enrolled in the LL.M. program in American Law. Colleen also traveled to Santa Monica and Brooklyn as an arguing member of two intercollegiate trial teams, and during her 3L year she, along with her partner Justin Wilson, won the College of Law's Lionel O. Grossman Trial Competition.
Colleen completed her M.S. and Ph.D. in Human and Community Development at the University of Illinois at Urbana-Champaign, and her B.S. in Exceptional Education at Buffalo State College. Prior to attending SUCOL, Colleen worked at Syracuse University's Falk College as the Project Manager for a National Institutes of Health grant. She also taught elementary school in Oneida, NY for five years.
Colleen is actively involved with the Onondaga County Bar Association's Volunteer Advocate Lawyer for Animals program and is a member of the OCBA's Community Engagement Committee. In addition to serving on the SULAA Board, Colleen is on the boards of the Central New York Women's Bar Association, the Syracuse Cooperative Market, and ARISE. She has two dogs and two cats and occasionally fosters dogs who are waiting for their forever homes.
Supreme Court of Virginia, Office of the Chief Staff Attorney
Richmond, VA
Mark O'Brien L'14 currently serves as a Staff Attorney in the Office of the Chief Staff Attorney for the Supreme Court of Virginia. While at the College of Law, Mark was Editor-in-Chief of the Syracuse Law Review, Pro Bono Fellow, and a Law Ambassador. Mark also was a research assistant with the Cold Case Justice Initiative and member of the Moot Court Honor Society, earning the Frank H. Armani Advocacy Award during the 36th Annual Lionel O. Grossman Trial Competition. His other honors include the Justinian Honorary Law Society, the Order of the Barristers, the Paul Shipman Andrews Award, the Law Ambassador Award, and the Office of Student Life Dean's Award. Mark also was active in the Communications Law & Policy Society, the Pro Bono Advisory Board, the ABA National Appellate Advocacy Competition Team, Impunity Watch, and the Asian Pacific American Law Students Association.
Prior to law school, Mark worked for seven years as a television news anchor and reporter at network affiliates in Charlotte, NC, Albany, NY, and Charlottesville, VA. Mark earned a master's degree in journalism from Columbia University and a bachelor's degree in biology from the
University of Virginia. He resides in his hometown of Richmond, VA.
Assistant District Attorney, Onondaga County, Syracuse, New York
Staci Dennis-Taylor, Esq. is an experienced litigator and mediator. Driven by a dedication to equal justice under the law, Staci takes pride in supporting racial justice and diversity initiatives in her community.
Staci is a lifetime resident of Syracuse and attended local schools, graduating from Corcoran High School in 2003. After high school, Staci attended Hobart and William Smith Colleges and Le Moyne College, graduating magna cum laude in May of 2010 with a B.A. in English. While completing her undergraduate studies, Staci worked as a legal secretary and was inspired to pursue a career in law. She enrolled in Syracuse University College of Law, where she was President of the Black Law Students Association, a member of the Moot Court Honor Society, and active in a number of student organizations, such as LALSA and the Women's Law Students Association.
Upon graduating from the College of Law in 2014, Staci worked as a Family Court Mediator with New Justice Conflict Resolution Services, Inc., where she mediated custody and visitation disputes.
In 2016, Staci joined the Onondaga County District Attorney's Office as an Assistant District Attorney. She is a member of the Special Victims Bureau and prosecutes cases involving domestic violence, child abuse, and sexual assault.
In 2019, Staci was recognized as one of CNY's "40 Under 40" for her commitment to advocating for vulnerable and underserved members of our community. Staci serves on a number of boards, including the SU College of Law Student Alumni Association and the Onondaga County Bar Association. She is a proud member of Sigma Gamma Rho Sorority, Inc. and active in a number of community-focused organizations.
Staci has continued to make Syracuse her home, and lives on the Southside with her husband and four children.
Lead Senior Legal Counsel | SAP America, Inc.
Washington, DC
Michelle is a seasoned international trade compliance leader with over 15 years of practical experience through a combination of in-house; higher education; law firm; and Big 4 consulting roles. Currently acting as SAP's strategic legal advisor for all activities relating to the export of goods and services for North and South America, Michelle works closely with all SAP cloud business groups (Concur, Ariba, Fieldglass, Success Factors) and other functional teams within SAP to ensure compliance with trade laws and market requirements in dealing with customers, partners, authorities and policy makers. Michelle helps define SAP's export control and trade sanctions operations policies and standards; develops and implements export and trade sanctions authorization strategies and advises the lines of business on export control and trade sanctions best practices while monitoring SAP's deliveries in the Cloud and on-premise.
Prior to joining SAP, Michelle was part of the management team of Deloitte's Global Trade Advisory Practice Group. Michelle led high performing teams to support global trade matters including the design and implementation of export compliance programs, providing guidance and solutions for proactive and remedial measures for global trade compliance; creating and leading customized export compliance training; and assisting global companies with strategic, operational and compliance matters as related to mergers and acquisitions, integration activities, trade automation, and business model optimization.
Michelle was also an Attorney within the International Trade practice group of a large law firm in Washington, DC and has considerable experience working in the Office of General Counsel and Corporate departments of large aerospace and defense companies such as Raytheon Technologies and The Boeing Company, where she provided strategic regulatory trade control guidance on licensing and compliance. She was also the Empowered Official and subject matter expert at a major University where she spent much time developing and implementing an internal export control and trade sanctions compliance program.
Michelle is a founding member of the Syracuse University College of Law Inclusion Network to support law students of color by providing mentorship, skills training, and opportunities to celebrate and promote diversity. Michelle has also been a member of the Syracuse University Law Alumni Association Board of Directors for over four years and currently serving as part of the Executive Board as an At-Large Member.
Michelle received her Juris Doctorate from Syracuse University College of Law in 2005 where she was a member of the Moot Court Honor Society and an Editor for both The Labor Lawyer Journal and Journal of International Law and Commerce. Michelle received her Bachelor of Arts degree in Political Science from the University of Virginia in 2001 where she was a member of the University Judiciary Committee. She is a member of the District of Columbia, Virginia and New Jersey bars.
Michelle and her husband Brian have one young son, named Brandon and a very active goldendoodle named Bailey. The family resides in Maryland.
Pryor Cashman LLP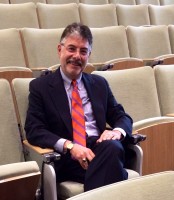 New York, NY

Richard Levy, Jr., L'77, is a partner in Pryor Cashman LLP in New York City, where he is a senior member of the Firm's financial restructuring and creditors' rights practice group. He is experienced in all phases of cases under the Bankruptcy Code, bankruptcy litigation and appeals, civil litigation in federal and state courts, and related counseling, arbitration and mediation. His practice also includes bankruptcy-related transactional work, including intellectual property licensing issues, representation of bidders for the purchase of assets from distressed and bankruptcy entities, structuring of licenses and contracts to address bankruptcy and insolvency issues, and issuance to lenders of formal third-party opinions on bankruptcy issues in loan and financing transactions. Rich leads the firm's engagement in the Bernard Madoff Securities liquidation case, in which it has defended former Madoff Securities customers represented by the firm against "claw back" lawsuits brought by the liquidating trustee. He is a frequent speaker at continuing legal education programs and conferences, and has published a number of articles and updates on bankruptcy cases and developments.
Rich received his Syracuse University law degree magna cum laude, and was elected to the Order of the Coif and the Justinian Honorary Law Society of the College of law. At Syracuse, Rich was Notes & Comments Editor of the Syracuse Law Review and research assistant to Prof. Thomas J. Maroney. He was also member of the Syracuse chapter of the Phi Alpha Delta National Law Fraternity and chaired the planning committee for his class' graduation. Rich continues to serve the College of Law a member of the board of directors of the Syracuse University Law Alumni Association and as an at-large member of its Executive Committee, after having served a term as Executive Secretary of the Association. He also serves as co-chair of the SULAA board's Syracuse Law Honors Committee, which, in conjunction with the Dean of the College of Law, administers the processes for the annual nomination and selection of honorees and the conferral of the Syracuse Law Honors Medals during the College of Law Alumni Weekend each fall.
Rich is a graduate of Williams College (B.A., 1974, cum laude, with honors in Political Economy). From 2006-2008, Rich served as president of the Society of Alumni of Williams College (the oldest continuing college or university alumni organization in the world). In that role he served as the Society's official delegate at meetings of the Board of Trustees of Williams College. He previously was vice president of the Society (2004-2006), a member of its Executive Committee (1999-2002), and held various class and regional alumni leadership positions. While at Williams, Rich was the student leader of the Williams College Marching Scrambling Band. Rich is the president of, and a co-head alumni fund agent for, the Williams College Class of 1974.
Rich and his wife, Carol Miller (also a practicing attorney), have homes in Larchmont, N.Y., and Williamstown, MA. Rich recently completed a term as President of the Friends of the Larchmont Public Library Inc., a not-for-profit tax exempt corporation, which provides financial support to the Larchmont Public Library and sponsors other cultural and social programming in the community. He remains a member of its board of directors. He is a former deputy prosecutor for the Village of Larchmont, NY (1997-2018). Rich is also a member of the Board of Trustees of the Williamstown Theatre Foundation, Inc., a corporation that runs the well-known Williamstown Theatre Festival.
Rich is an avid hiker, and enjoys travel, classic old movies, trivia, rock and roll music (especially from the 1960s and '70s), reading, and an occasional attempt to look like he is actually playing the game known as golf.
Jim is a partner in Barclay Damon, LLP residing in the firm's Buffalo, New York office. He serves as chair of the firm's Construction Law practice area and is one of the firm's senior business and municipal litigators. Jim is an experienced trial lawyer in both federal and state courts and before administrative agencies. His trial experience includes large construction disputes, complex commercial and municipal litigation, and employer defense and counseling in labor, employment and discrimination matters. Jim's practice involves clients crossing a wide variety of industry groups including manufacturing, construction, hospitality, food service, higher education, private equity and health care. He has also previously served on the firm's management committee, including a long tenure as the Managing Director of the firm's Buffalo office. Jim is a 1990 graduate of the Syracuse University College of Law. While at Syracuse, he was an active member of the Moot Court Board and the National Trial Team. He is also a graduate of the University of Notre Dame ( 1987 B.A. Government & International Relations; and B.A. Economics).
A long time community leader in Western New York, Jim has served in numerous civic and charitable leadership positions including work with the Roswell Park Cancer Institute Alliance, the Leukemia and Lymphoma Society and the Mercy Hospital Foundation. He also currently serves on the board of the Buffalo Niagara Partnership, Western New York's chamber of commerce.
Jim lives in Orchard Park, New York with his sons Benjamin and Philip.
Barran Liebman LLP
Portland, OR
Nelson Atkin is a founding Partner of Barran Liebman and has been practicing labor and employment law since graduating, cum laude, from Syracuse University College of Law in 1974. Nelson excels in traditional labor law, representing employers in union organizing, unfair labor practice charges, and collective bargaining. He is also a leader in advising clients on the Family Educational Rights & Privacy Act (FERPA). A former chair of the Oregon State Bar, Labor and Employment Law section, Nelson has also been an active member of the American Bar Association's section of the Labor and Employment Law Committee on the
Development of the Law under the NLRÄ stnce 1972. He is both an associate editor and a primary chapter editor of the Labor Law Treatise written by the committee. Nelson was elected by his national colleagues to the College of Labor and Employment Lawyers for his sustained outstanding
performance in the profession. On a pro bono basis, he has represented the Portland Opera since 1983, the Oregon Symphony since 1990, and the Oregon Ballet Theater and Oregon Children's Theater since 1997. Since 2006, Nelson has been named a
top lawyer in Oregon by Super Lawyers. In 2008, he was chosen to receive the Management Practitioner Award by the Labor and Employment Relations Association (HERA), Oregon Chapter.
BreAnna, L'17, is an associate with the Law Offices of Jose Perez in Syracuse, NY and practices Criminal, Family, and Matrimonial Law. She previously practiced as an Assistant Public Defender in Madison County.
During her time at the College of Law, she volunteered with the Volunteer Lawyers Project of Onondaga County (now VLP of CNY) and has continued to do so as a practicing attorney. In 2019, they recognized her with their Pro Bono Champion Award. During her time in law school she also externed with Judge Shkane (a Family Court Judge in Oneida County) and participated in the SUCOL Criminal Defense Clinic. During her last semester of law school, she participated in the New York State Pro Bono Scholars Program.
Upnit Kaur Bhatti is a Managing Associate in the Supreme Court & Appellate practice group at Orrick, Herrington & Sutcliffe in its DC Office. She was a former law clerk for Judge Theodore A. McKee of the Third Circuit Court of Appeals and a litigation associate at Arnold & Porter. Prior to her clerkship, she was a litigation attorney at Bond, Schoeneck & King, PLLC, in its Syracuse office. Upnit completed her undergraduate studies in Political Science and History at the University of Toronto with honors and distinction. In law school, she was the Managing Editor of the Syracuse Law Review and served as an extern for United States Magistrate Judge Thérèse Wiley Dancks. She was also an associate member of the Moot Court Honor Society, a Peer Leader, a Diversity ambassador, and a member of the American Bar Association National Appellate Team. She was a Pro Bono scholar and is a member of the Order of the Coif and Order of the Barristers.
Lauren Blau is an Associate at Chemtob Moss Forman & Beyda, LLP (in New York City), where she practices Matrimonial and Family Law.
Lauren graduated SUCOL in 2017, having completed a curricular program in Family Law and Social Policy. Lauren was also a Student Attorney for the Children's Rights and Family Law Clinic (for four semesters) and the Elder Law Clinic. Lauren was also an Honorary Member of Moot Court Honor Society, served on the Student Bar Association for three years (Treasurer and 1L and 2L Class Senator), was a competitor on the ABA Negotiations Team (2L and 3L) and was the Lead Articles Editor of JILC. She was also the Executive Director of Veterans' Issue and Support Initiative and Outreach Network (V.I.S.I.O.N.) where she organized Valor Day, was the President of Family Law Society, was a Law Ambassador, and was a member of several other student organizations.
At Pinnacle Awards, Lauren was awarded the Exceptional Pro Bono Services Award (for completing the most pro bono and community services hours out of the Class of 2017), the L. Fedrick E. Goldie Publication Award (for her student note being published by the Syracuse Journal of International Law and Commence), the Office of Student Life Award, the Student Bar Association Distinguished Service Award and the Law Ambassador Award.
Onondaga County Assistant District Attorney
Syracuse, NY
John F. Boyd II L'16 is an Onondaga County Assistant District Attorney. Prior to this position, he was a litigation attorney at Bond, Schoeneck & King, PLLC, in its Syracuse office. While at the College of Law, John was a member of the Black Law Students Association Trial Team, which won its regional championship. John also competed in the Lionel O. Grossman Trial Competition earning the Frank H. Armani Advocacy Award. John also earned the Robert W. Miller Award for Excellence in Trial Advocacy at the College. Prior to law school, John attended New York University, graduating in May 2013 with a Bachelor of Arts in Social and Cultural Analysis with dual concentrations in American Studies and Africana Studies. John is actively involved with numerous civic and charitable organizations in Onondaga County, including serving on the board of the William Herbert Johnson Bar Association and the Volunteer Lawyers Project.
John resides in Fayetteville, NY with his wife Katie.
US Navy
Honolulu, HI
Thomas M. Caruso L'14 is a Lieutenant in the US Navy JAG Corps and currently serves as the Staff Judge Advocate (SJA) for Naval Special Warfare Group THREE in Pearl Harbor, HI. His previous assignments include SJA for Naval Submarine Support Command as well as Submarine Squadrons ONE and SEVEN; SJA for Naval Station Norfolk, VA; and trial counsel and defense counsel in Norfolk. A tireless advocate for veterans rights, Caruso co-founded (with Josh Keefe L'14) the Betty and Michael D. Wohl Family Veterans Legal Clinic, the first comprehensive veterans legal clinic in New York State. As a student and alum, Caruso has assisted the law school in raising nearly one million dollars for this important initiative to assist our warriors and train the next generation of veteran advocates. The Wohl Family Veterans Legal Clinic is now one of the premier veteran legal clinics in the country.
Caruso also has served as the Vice Chair of the American Bar Association's (ABA) Military and Veterans Health Law Task Force, Chair of the Veterans Committee of the Syracuse University Alumni Association Board, and Adviser to the Dean of the College of Law on Veteran Programs. He is a founder of the ABA's Lawyers for Warriors Hampton Roads pro bono program.
A Utica, NY, native and a graduate of the University of Notre Dame (B.A., 2010), Caruso is a joint degree graduate from the College of Law and Maxwell School (summa cum laude) and has clerked for the New York State Supreme Court in Oneida County. His previous awards include the ABA's Outstanding Military Attorney of the Year, Onondaga County's Pro Bono Service Award, and Region Legal Service Office Mid-Atlantic's Junior Officer of the Year.
Jesse Feitel, '13, L'16, MPA '16 is an associate in the media group at Davis Wright Tremaine, where he counsels media and entertainment companies regarding a wide range of content-related matters, including First Amendment, intellectual property, defamation, libel, copyright, and trademark issues. Prior to joining DWT, he practiced law at the New York office of an international law firm.
Jesse is a proud 'Triple Orange' graduate – as he earned a law degree from Syracuse University College of Law, a Master of Public Administration from the Maxwell School of Citizenship and Public Affairs at Syracuse University, and a Bachelor of Arts in Political Science from the College of Arts & Sciences at Syracuse University.
From 2016-17, Jesse served as a law clerk to the Honorable William Q. Hayes of the United States District Court for the Southern District of California in San Diego. In law school, Jesse served as a Lead Articles Editor of the Syracuse Law Review, a judicial intern to the Honorable David E. Peebles of the United States District Court for the Northern District of New York, and a member of the Order of the Coif. Prior to law school, Mr. Feitel served as a White House Intern in the Office of the Counsel to Vice President of the United States, Joseph R. Biden, Jr.
If Jesse is not at work or spending time with his family and friends, you can find him at a Phish concert or outside running and biking.
Adelman Hirsch & Connors
Bridgeport CT
Joshua M. Goldstein is an associate with Adelman Hirsch & Connors, whose practice consists of automobile negligence and medical malpractice. Prior to joining Adelman Hirsch & Connors, Josh practiced in the areas of labor & employment, civil rights, and torts where he represented clients in state and federal courts as well as before administrative agencies. While in law school, Josh served as a legal intern at the United States Attorney's Office for the Eastern District of New York and the Office of Connecticut Attorney General and was on the executive board of the Moot Court Honor Society. After graduating law school, he worked as a law clerk for Hon. Mark Cimino of the New Jersey Tax and Superior Courts. Josh currently serves as a commissioner on Norwalk, Connecticut's Zoning Commission. Josh received an M.P.A. from Syracuse University's Maxwell School of Citizenship and Public Affairs in 2016 and a B.A. from The George Washington University in 2012.
Ryan Goodwin, L'11, is a litigation associate at Lowenstein Sandler LLP, where he practices white collar criminal defense. Prior to joining Lowenstein, he served as a law clerk to the Hon. Paul B. Matey of the United States Court of Appeals for the Third Circuit.
As former Deputy General Counsel of University Hospital Newark, Ryan oversaw the hospital's legal and regulatory matters and negotiated complex health care service delivery contracts valued in the millions of dollars. He also directed litigation and legal claim management; performed internal investigations; responded to health care compliance matters; and counseled hospital executives on legal strategy, corporate governance, regulatory compliance, and risk mitigation.
Ryan previously served as Senior Policy Advisor and Assistant Counsel to New Jersey Governor Chris Christie, whom he advised on legislation and administrative regulations regarding health care, insurance, social services, and banking. He also coordinated the passage of a dozen new laws to combat the growing opioid crisis, for which he received recognition by the New Jersey Law Journal as a New Leader of the Bar.
A skilled communicator and crisis manager, Ryan began his career in the office of U.S. Representative Christopher H. Smith (NJ-04), where he served as the Congressman's Communications Director & Legislative Aide.
While at the College of Law, Ryan was Notes and Comments Editor for the Journal of International Law & Commerce. He also served as a judicial extern for the Honorable Glenn T. Suddaby of the United States District Court for the Northern District of New York.
Harris Beach PLLC
New York, New York
Brendan is an Associate at Harris Beach PLLC in New York City. As a litigator, Brendan focuses his practice on resolving labor law, toxic tort, and commercial disputes. He is admitted to practice law in New York, New Jersey, and the United States District Court's Southern and Eastern Districts. Brendan also serves as a volunteer attorney for the New York City Bar Association's Monday Night Law Program, which provides free legal services to City residents facing pressing problems like eviction and bankruptcy.
While at the College of Law, Brendan participated on the National Appellate Moot Court Team and Moot Court Honor Society, receiving Order of Barristers recognition upon graduation. He completed the Law in London Program and Central New York Externship Program. Brendan also served as a legal writing teaching assistant to Professor Richard Risman and a student mentor to numerous first-year law students.
Prior to attending the College of Law, Brendan received a B.A. in political science from the University at Albany and an Advanced Regents Diploma from The Aquinas Institute in Rochester, New York. Outside of his legal interests, Brendan enjoys playing basketball, golfing, fitness, traveling, reading, and spending time with his family and friends.
Brittany Jones is an associate attorney with Mental Hygiene Legal Service. Prior to her current position, Brittany served as an associate at the law firm Webster Szanyi LLP and as an appellate court attorney for the New York State Supreme Court, Appellate Division, Fourth Department in Rochester, NY. While living in Rochester, Brittany served as treasurer on the Rochester Black Bar Association. She also coached a high school mock trial team for the Boy Scouts of America's Law Exploring program. She spent time serving in the Just Cause (then known as Volunteer Legal Services Project) family law clinic and landlord-tenant program where she represented clients in and around the Rochester area. She also is a past president of the Minority Bar Association of Western New York.
Brittany holds a Bachelor of Science from Emerson College, a Master of Science in Telecommunications and Network Management from the School of Information Studies at Syracuse University, and a Juris Doctor from Syracuse University College of Law.
Partner and Chair
Title IX/College Disciplinary Department
Warshaw Burstein LLP
Kimberly C. Lau is Partner and Chair of the Title IX/College Disciplinary Department of the law firm of Warshaw Burstein LLP in New York.
Her experience includes state and federal practice, trials, arbitrations, mediations and appeals in commercial litigation and Title IX/college disciplinary matters. She has represented numerous students and faculty of all genders in nearly 200 cases addressing a broad spectrum of disciplinary matters, including, academic dishonesty, theft, harassment, sexual misconduct, and gender discrimination at major colleges and universities nationwide. She regularly serves in a critical advisory role during student disciplinary proceedings and has litigated disciplinary matters in federal and state courts across the country.
The primary goal of her college disciplinary practice is to advocate for student rights during the disciplinary process in all types of disciplinary matters, whether the student is a complainant or the accused. Accused students seek Ms. Lau's assistance to help them develop an appropriate defense, and safeguard their due process rights before a life-altering decision is made. Meanwhile, complainants requiring support in navigating the disciplinary process look to Ms. Lau's professional advocacy and guidance to ensure that their rights are protected and respected. Additionally, Ms. Lau assists faculty involved in discipline matters to represent their employment rights and interests.
Ms. Lau's affiliations include the New York County Lawyers Association, the New York Women's Bar Association, FACE (Families Advocating for Campus Equality), National Association of Professional Women, and Asian Women in Business.
She regularly teaches continuing legal education programs regarding Title IX enforcement and litigation, and the evolving landscape of Office for Civil Rights' Title IX guidance. Ms. Lau has authored numerous articles on issues affecting how colleges and universities handle sexual assault on campus, the federal privacy statutes impacting student education records, and tips from her extensive experience in this area.
Ms. Lau's expertise in Title IX and college disciplinary matters has been featured on national news outlets, such as, CNN, ABC's Nightline, The Wall Street Journal and VICE News, and she has been quoted in national news media, including The New York Times, The Washington Post, Newsweek, Yahoo News, The New York Observer, and The Daily Beast.
Ms. Lau is on the Board of Directors of FACE (Families Advocating for Campus Equality). FACE advocates for due process in college disciplinary tribunals. She regularly engages in lobbying efforts on the topic of our nation's campus disciplinary systems in Washington D.C. with the goal of educating legislators on all perspectives, and effecting change.
Pamela C. Lundborg '00 L'13
Associate
Quarles & Brady LLP
Naples, FL
Pamela C. Lundborg]Pamela Lundborg advises both public and private corporate clients on all aspects of commercial transactions, including contracts, business operations, corporate succession planning, lending and financing issues, and asset protection. She has a particular focus on mergers and acquisitions, representing clients throughout the entire process, including planning, due diligence, drafting and negotiating transaction documents, and coordinating the closing process.
During law school, Lundborg clerked for Judge Deborah Karalunas, New York State Supreme Court; Judge Glenn Suddaby, U.S. District Court; and the US Attorney's Office for the Northern District of New York.
Prior to her legal career, Lundborg was a reporter and editor at the Syracuse Post-Standard for ten years.
Lundborg received her Bachelor of Science degree from Syracuse University and her Juris Doctorate from Syracuse University College of Law. She is admitted to practice in the states of New York and Florida.
She has been recognized by Florida Super Lawyers(r) Rising Stars, Business and Corporate, 2020 and Upstate New York Super Lawyers(r) Rising Stars, Business and Corporate, 2017.
Lundborg is a board member for Youth Haven and is a member of the Syracuse University College of Law Alumni Association Board of Directors.
Executive Director
Powerful Families, Powerful Communities NJ
New Jersey
Benita R. Miller is currently the Executive Director/Executive on Loan of Powerful Families Powerful Communities. Executive on Loan to the State of New Jersey Department of Children and Families overseeing a five-year demonstration project created to re-imagine New Jersey's child welfare system through a human-centered design process that leverages the voice of community members as co-designers. She previously served as the President and CEO of Children's Aid and Family Services in New Jersey as well as the Executive Director of Brooklyn Kindergarten Society. While at the Brooklyn Kindergarten Society, Miller expanded the agency's early childhood education footprint from five to seven centers as well as building the first sensory gym co-located in New York City Housing Authority development. She recently became Executive Director of Powerful Families/Powerful Communities of New Jersey where she will work with the Department of Children and Family Services to re-imagine the state's child welfare system.
Additionally, Miller was the founding Executive Director of the NYC Children's Cabinet in the Office of the Mayor as well as served as the Deputy Commissioner of the Division of Family Permanency Services in the Administration for Children's Services. During her tenure with the Children's Cabinet, Miller developed the City's policy framework titled "Growing Up NYC" and digital platforms – Growing Up NYC and Generation NYC. She also created the NYC Baby Showers Series, coordinated the development of the city's Unity Project focused on providing coordinated and enhanced services to LGBTQ youth and has been instrumental in improving policies for children and families impacted by incarceration. Additionally, she helped develop the City's "Parent Engagement Project" which was a Performance Pilot Partnership federal grant focused on connecting young parents to educational opportunities as well as their children to high-quality childcare. Last, she secured a Robin Hood grant to improve policies and programs for children ages 0-3 years old by creating the Early Childhood Roundtable.
While at ACS, she led initiatives and operations related to ensuring the safety, wellbeing and permanency of all children receiving foster care services as well as caseload reductions and trauma assessment tools in family foster care. Miller developed the Housing Academy Collaborative to better prepare youth transitioning from foster care to supportive housing and NYCHA developments. She also strengthened services being provided to expectant and parenting youth and secured support from the Center for the Study of Social Policy to develop policies and programming for young fathers who are in foster care.
She created the Office of Older Youth Services and Residential Care Monitoring and oversaw the third phase of residential care reduction for ACS and also facilitated the co-location of ACS staff at Riker's Island to ensure that youth who are in foster care were being appropriately served while awaiting the disposition of criminal matters. Miller also developed the Case Monitoring and Compliance Unit to enhance safety and risk assessments of children and youth being reunified with their families.
Before joining ACS, Miller served as Director of Scholarships at the NAACP Legal Defense and Educational Fund, where among other responsibilities she implemented programs for undergraduate and law student scholars. Benita is the founder and former executive director of the Brooklyn Young Mother's Collective and is the recipient of the Union Square Award and Petra Fellowship on behalf of her advocacy work with young parents. She was also recognized by the American Civil Liberties Union as one of the top nine advocates to influence Title IX implementation. She previously represented children and young people in child protective, delinquency and PINS proceedings in Brooklyn Family Court as a staff lawyer with the Legal Aid Society. Miller earned a Bachelor of Fine Arts in Print Journalism from Wayne State University where she was a Rosa Parks Scholar at The Detroit News. She earned her law degree from Syracuse University in 1996. She is a board member for Strategies for Youth and Syracuse University Law Alumni Association as well as being an active member of Alpha Kappa Alpha Sorority, Inc. and Jack and Jill of America.
Office of Administrative Hearings
Oakland, CA
Kirk E. Miller is an Administrative Law Judge in the General Jurisdiction Division of the California Office of Administrative Hearings. He has held this position since 2010.

Prior to joining OAH, Judge Miller held a variety of positions in both the private and public sectors. In 2007 he was appointed by Governor Arnold Schwarzenegger as Deputy Secretary and General Counsel of the California Natural Resources Agency. In this capacity he was the state's chief spokesperson in negotiations to remove four hydroelectric dams to restore salmon habitat on the Klamath River. The agreement, involving over 30 parties, is the largest dam removal agreement ever reached. He also had responsibility for the supervision of 140 lawyers throughout the Natural Resources Agency. In 2011, Judge Miller was appointed General Counsel to the California Citizens Redistricting Commission, a constitutional body with responsibility for drawing the state's legislative and congressional districts.
Prior to beginning government service, Judge Miller was Vice President and General Counsel of American Medical International, Inc., a publicly traded hospital management company, and later Senior Vice President and General Counsel of Kaiser Foundation Health Plan and Kaiser Foundation Hospitals, Inc. Kaiser is the country's largest not for profit corporation.
Associate General Counsel
SpaceIQ
Atlanta, GA
As the chief legal officer Sean oversees SpaceIQ's legal affairs, including all sales agreements, internal corporate issues, corporate and regulatory compliance. A native of Long Island, Sean worked as a litigator in Washington DC prior to moving in house in various technology companies in Virginia, Boston, New York City and now Atlanta, Georgia. Sean attained "Triple Orange" status in 2001, completing the trifecta with his law degree from the Syracuse University College of Law, a Master of Arts in Newspaper from the Newhouse School of Public Communications and a Bachelor of Science in Broadcast Journalism from Newhouse as well. Coupled with seven years in the "Pride of the Orange" as well as the "Sour Sitrus Society," playing his trombone, Sean bleeds Orange through and through.
Utilizing the flexibility of his career to travel the world, Sean works remotely, and visits such historic places as the Great Wall of China, the Berlin Wall and occasionally has the opportunity to bungee jump off a bridge or tower. He always has a flight booked and a new adventure waiting for his travel blog.
If Sean is not traveling, or watching his beloved Orange in a sporting event, you can find him weekly on the Seth and Sean Sports Radio show, which he has hosted with his best friend for the last decade.
Attorney, Bryant Miller Olive (Tampa, FL)
Third Party Risk Manager, VP
MUFG Union Bank
San Diego, CA
Jennifer Sherman is a Third Party Risk Manager with MUFG Union Bank where she is responsible for the ongoing management of assigned Third Party relationships. As part of her role she provides gap analysis on documentation to ensure compliance with federal regulations and program requirements. After internships and working at a small law firm, she relocated to the southeast and began working in the corporate sector drawing upon skills from law school and acquiring business acumen. Before relocating to the west coast and joining MUFG Union Bank she was with Bank of America working in Sourcing and Vendor Management where she was responsible for high risk Third Party testing for process adherence and standardization.
Sherman received her Bachelor of Arts degree in psychology and policy studies from Syracuse University and her Juris Doctorate from Syracuse University College of Law.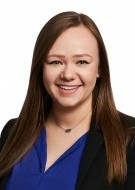 Erika Simonson is a litigation associate at Schulte Roth & Zabel LLP in the firm's New York City office. In 2020, Erika was selected as the Schulte Roth & Zabel Brooks Burdette Pro Bono Fellow, and in this role represented clients in housing court through the Urban Justice Center's Safety Net Project. Erika is also a leader of Schulte's LGBTQ+ Affinity Group. .
Erika graduated from Syracuse University College of Law in 2019 with honors and having completed the curricular program in Advocacy and Litigation. While at the College of Law, Erika served in the Student Bar Association, including as Executive President her 3L year. Erika was a member of the Advocacy Honor Society, representing SUCOL in intercollegiate advocacy competitions and competing in many of the intraschool advocacy competitions. Erika was awarded the Models of Excellence in Advocacy award her 2L year and Order of Barristers upon graduation. Erika was also a member of the Syracuse Law Review. During law school, Erika worked as a student attorney in Wohl Family Veterans Legal Clinic and as a research assistant to Professor Antonio Gidi. .
Prior to attending the College of Law, Erika received a BA from Texas Christian University where she competed on the Speech and Debate Team. Erika remains involved in the College of Law community as a member of the Inclusion Network and is involved in the NYC community through various local bar associations and pro bono organizations. Outside of her legal interests, Erika enjoys reading, watching sports, going to the park with her fiancé and her dogs, and traveling.
Associate Attorney
Melvin & Melvin, PLLC
Syracuse, NY
As an attorney in Melvin & Melvin, PLLC, Donghoo advises businesses in small and large (including investor groups, domestic/foreign corporation, limited liability companies, not-for-profit entities, start-ups, and small businesses). He is admitted to practice in the state of New York.
Donghoo values the importance of charities and foundations so he helps local not-for-profit corporations by providing legal consulting. Donghoo advises clients for the sale, lease and mortgage of real property owned by religious group and participates himself as a board member of not-for-profit corporations in New York State.
In November 2021, Donghoo and Korean lawyers, medical doctors formed a nonprofit organization, "Society for Youth Leaders," and hosted the 1st International Negotiation Competition for Youth Leaders by Syracuse University College of Law's help. The participants from Nigeria, Ethiopia, Rwanda, Uganda, Republic of South Africa, East Timor, Philippines, and South Korea competed for the practical multinational legal issues.
Donghoo is a member of New York State Bar Association and Onondaga County Bar association. He is a board member of Syracuse University Law Alumni Association. Also, he is a member of LGBTQ (Lesbian, gay, bisexual, transgender and queer or questioning) Law Section in NYSBA. In South Korea, Donghoo is founding board member of Society for Youth Leaders and a member of Blockchain Technology Law Association, and an legal advisor of Korean Disability Law Association. Donghoo holds a real estate broker license in New York State, and is a Small Claims Assessment Review (SCAR) hearing officer in Onondaga, Oswego, Oneida, Herkimer, Jefferson, and Lewis Counties.
Education
Visiting scholar at Syracuse University College of Law (2019)
Syracuse University College of Law (LL.M., 2013)
Sejong-Syracuse MBA School (2010)
Inha University (B.A., 2009)
Publications
Blockchain Implementation in the Current Political Situation in Hong Kong, and Cryptocurrency Cases in U.S. (2021)
Duty of Disclosure: Comparison of Securities Regulations between U.S. and S. Korea by Cases in Bio-Pharmaceutical Industry (2019)
Chiora Taktakishvili is a guest lecturer at Ilia State University Law School (Tbilisi, Georgia) and a senior researcher at Policy Daily LLC (Tbilisi, Georgia). Her research and teaching focus on human rights law and democratization policies in the context of the Eastern European region. In 2019, Chiora graduated with high honors from Syracuse University's College of Law. Chiora's recent working experience at Columbia University's Institute for the Study of Human Rights contributed to her current interest in looking for innovative synergies of academic work, democratization and human rights advocacy.
Chiora served as the Head of Legal Department at the Georgian Ministry of Education and Science (2004-2008) and as a member of the Georgian Parliament for two terms (2008-2016) representing the United National Movement Party. She was First Deputy Chairperson of the Legal issues Committee and a Deputy Chairperson of the Human Rights Committee. Chiora has extensive international relations and diplomacy background. As a member of the Georgian parliamentary delegation to the Council of Europe, the Chairperson of the Georgian parliamentary delegation to the Parliamentary Assembly of the Francophonie, and a Co-chair of the EURONEST's Political, democracy and human rights committee, Chiora successfully advocated in multinational political fora for addressing the consequences of the Russian occupation in Georgia and Ukraine, and advancing human rights, democracy and the rule of law in Eastern European states.
Chiora holds a master's degree in public law from Paris 8 University (2003), a higher education diploma in jurisprudence from Ivane Javakhishvili Tbilisi State University (2004) and a master of laws degree (LLM) from Syracuse University, College of Law (2019) with a focus on international law and human rights.
Chiora was awarded numerous competitive scholarships to fulfill her higher education and professional training abroad, among them the Fulbright and the Edmund S. Muskie Scholarships from the American Government and the French and Italian Governments' scholarships.
Chiora is fluent in French, English and Italian, and has a fair knowledge of Russian.
For the majority of his legal career, Charles has been in public service as an attorney for the State of California and as a Judge Advocate in the United States Army Reserves. During his service as a Judge Advocate, Charles has deployed twice. Most recently, Charles deployed to Afghanistan for three months in 2020. Some time ago, Charles deployed to Kuwait for ten months from 2007 to 2008. During both deployments, Charles' assignments were varied, and included work as an Article 32 Hearing Officer, writing reports, reviewing investigations for legal sufficiency, and helping Soldiers and Commanders in response to issues concerning ethics, administrative, fiscal, and contract law, military justice, and other general legal matters. Charles is currently a Lieutenant Colonel in the U.S. Army Reserves.
In his civilian capacity, Charles is a Staff Counsel for California State Controller Betty Yee. As a Staff Counsel, Charles specializes in California Unclaimed Property law as well as State and Local Tax matters. As California's Chief Fiscal Officer, State Controller Yee chairs the Franchise Tax Board, and serves as a member of the California Public Employees Retirement System (CalPERS) and the California State Teachers' Retirement System (CalSTRS) Boards. In addition, the State Controller serves on dozens of boards and commissions with authority ranging from land management to affordable housing to economic development and more.
Prior to the State Controller's Office, Charles was a Tax Counsel for the California State Board of Equalization. At the time, the State Board of Equalization administered various tax and fee programs for the state of California that were concentrated in four general areas, tax appeals, sales and use taxes, property taxes, and special taxes and fees. During this time, Charles specialized in property tax matters involving change in ownership, assessment and exemption issues.
From December 2002 through December 2006, Charles served as Tax Counsel to then State Board of Equalization Chair John Chiang. In this capacity, Charles provided legal counsel to Mr. Chiang, handled and responded to constituent inquiries, and assisted with Mr. Chiang's constituent outreach programs. At the time, Mr. Chiang represented approximately 8.5 million constituents in Los Angeles County as one of five elected members of the State Board of Equalization.
In addition to his professional and community responsibilities, Charles authors a blog. Charles' blog follows trends in social impact investing, based on ideas founded on fundamental principles of social justice and social responsibility, as well as other environmental, social, and governance (ESG) considerations. The goal of the blog is to promote a class of sustainable investing that seeks to achieve positive investment returns, long-term benefits for the global economy, and enhance overall business performance, profitability, and sustainability.
Charles is a member of the State Bars of California, New York, and New Jersey, and holds the following degrees: an AA degree from Antelope Valley College, a degree in Business Administration from the University of Southern California, a law degree from Syracuse University College of Law and an LL.M. in Taxation from the University of San Diego School of Law. In addition, Charles holds a Graduate Certificate in Business Law from the University of Southern California Gould School of Law.
VP and Associate General Counsel of Litigation and Compliance
TPI Composites
Phoenix, AZ
Jenny L. Holsman Tetreault currently serves as the VP and Associate General Counsel of Litigation and Compliance for TPI Composites, a global wind-blade manufacturer with locations throughout the United States, Europe, China, India, and Mexico. She is responsible for the company's global anti-corruption program, ethics hotline, internal investigations, HR and employment matters, commercial and contract negotiation, and domestic/international regulatory compliance.
From 2012-2016, Jenny served as Division General Counsel for Rural/Metro Corporation, the second largest private medical transportation and fire service provider in the country (with revenue of nearly $1B). In this capacity, she handled contract drafting and negotiation (over 1000 contracts), litigation, compliance, mergers and acquisitions, risk management and regulatory matters for the company. During her time at the company, she successfully guided it through a financial restructuring and sale to Envision Healthcare/American Medical Response (the largest private medical transportation company in the country and publicly traded company).
Holsman Tetreault holds a Juris Doctorate and Master's in Political Science from Syracuse University and a B.S. in Political Science from Arizona State University.
Beyond proudly serving on the SULAA Board of Directors, Mrs. Holsman Tetreault currently serves as the past Board Chair for Valley of the Sun United Way and on the Women United Global Leadership Council. She also serves on the Board of Directors for numerous community organizations, including Community Legal Services, Waste Not, Big Brothers Big Sisters, Girl Scouts, the O'Connor Institute, Herberger Theater, and the Phoenix Library Foundation.
In recognition for her work in the community, Holsman Tetreault was named as the Corporate Philanthropist of the Year in 2021 by the Phoenix Business Journal, one of the "Most Influential Women in Business" for 2020 from AZ Business Magazine, and she was honored as the "Sustainer of the Year" from the Junior League of Phoenix in 2019. Additionally, she was a "Spirit of Philanthropy" recipient by the Association of Fundraising Professionals in 2018, and recognized as one of the "Top 10 (National) Attorneys under 40" by the Association of Corporate Counsel in 2017. Holsman Tetreault graduated from Valley Leadership in 2010 and was a Flinn-Brown Civic Leadership Academy Fellow in 2011.
Most importantly, she is surrounded by an incredible team, including her husband Colin Tetreault, her 7-year-old son (Connor), and her five-year-old daughter (Madeline) (a student at the School of Ballet Arizona). They love the Syracuse Orange and ASU Sun Devils, incredible food, traveling, outdoor activities, volunteering, the arts, and exploring the world seeking their next adventure.
Kathleen Turland is the General Counsel for FUSE Group LLC, a group of self-perform construction companies with three main divisions: FUSE Builds, which performs general conditions and carpentry work, FUSE Equipment, which rents and staffs cranes, hoists and other construction equipment, and FUSE Specialty, which performs concrete, drywall and other specialty scopes of work. FUSE Group is based in Boston, Massachusetts and works closely with Suffolk Construction Company, Inc., and other general contractors and contract managers across the Northeast, and in New York, New Jersey, Florida, Texas, Montana, Virginia, Nevada Washington, D.C., and California.
Kathleen moved to Boston in 2016 with GE when she became the Chief Compliance Officer for two businesses, GE Lighting, GE's consumer lighting and connected home products business and Current, powered by GE (n/k/a GE Current, a Daintree Company), a start-up within GE focused on commercial lighting, energy management products and technology. In this role, Kathleen also managed all litigation and investigation matters, supported the commercial teams, and oversaw all privacy, product safety, and product regulatory matters. In April of 2019 GE sold Current to American Industrial Partners, a private equity firm based in New York.
Prior to Boston, Kathleen lived and worked for GE Capital in Norwalk, Connecticut from 2005 to 2012 and 2014 to 2106, where she was a Senior Litigator in the company's Litigation Center of Excellence. From 2012 to 2014 Kathleen worked for GE Capital in London, England as Senior Counsel for the European Mortgage & Restructuring Group. Prior to GE, Kathleen worked in New York for Simpson Thacher, and Cohen & Gresser LLP. She also clerked for the Honorable Harold Baer, Jr. in the Southern District of New York. Kathleen graduated with a JD, with honors, from the Syracuse University College of Law, and with a MPA from the Maxwell School of Citizenship & Public Affairs. She is also a graduate of Mount Holyoke College. Outside of work, Kathleen is the mom of three young-adult children, she rows with Community Rowing Inc., and she serves on the Class Board for her class at Mount Holyoke.
Regional Director of Integrity & Compliance
Trinity Health of New England
Hartford, CT
Sonia Worrell Asare serves as the Regional Director of Integrity & Compliance for Trinity Health Of New England. In her role she is responsible for conducting investigations, audits, and drafting policies and procedures. Worrell Asare also works closely with Diversity & Inclusion in conducting trainings and investigations. In addition, Worrell Asare is an adjunct professor of Economics and Business Law for MBA and undergraduate college programs in Connecticut.
Prior to joining Trinity Health of New England, Worrell Asare held several legal and director level roles for the State of Connecticut during her ten-year tenure. Her roles with the State of Connecticut, include serving as Director of the Office of Legal Counsel, Regulations and Administrative Hearings, Legal Counsel and Executive Director for the CT Secretary of State's Office and CT State Board of Accountancy, Legal Counsel for House of Representative and Division Director of the Business Recording Unit. Worrell Asare was the recipient of several leadership awards during her tenure in state service, including being a member of Governor Malloy's Aspiring Leaders Program and was honored for her fundraising endeavors for local nonprofits with the Sherbie Worthen Volunteer Award for 2013-2014 Connecticut State Charitable Giving Campaign Award. Worrell Asare is a 2017 winner of the Hartford Business Journal's 40 under Forty. Worrell Asare worked for Travelers Insurance and Deloitte, LLP in regulatory and risk management roles.
In 2006, Worrell Asare graduated from Syracuse College of Law with a Certification in Business Law and Master's in Economics from Syracuse University Maxwell School of Public Administration. While at Syracuse, Worrell Asare was a member of Moot Court Honor Society and the Black Law Student Association. In 2021, Worrell Asare graduated from Quinnipiac University with her Master's in Business Administration and received her Certification in Health Care Compliance. She holds a Green Belt designation in Six Sigma Lean Process Management.
Worrell Asare lives in Windsor, Connecticut with her husband Daniel, and children Daniel and Nailah Asare. Worrell Asare is a member of the Greater Hartford Chapter of the Links, Incorporate and the Greater Hartford Chapter of the Jack & Jill of America. She is a strong advocate for voter right issues and has served as the Assistant Registrar of Voters and coordinated statewide voter registration campaigns. Worrell Asare enjoys volunteering, fundraising, mentoring, vacationing and spending time with family.