Our three-part College of Law publication. Rediscover classmates, meet fellow alumni and take note of the many ways in they help to advance our mission, and find new and old tales of friendships in the Stories Book. Learn and keep track of the accomplishments of our College of Law faculty, staff, and students in the Yearbook.
Our calendar year-end Giving Book publishes the financial generosity of our alumni. Thank you!
Would you like to volunteer and find ways to help advance our mission and engage with College of Law faculty and students? Contact Director of Alumni Relations Adrienne Graves.
Current Issue
Giving Book 2022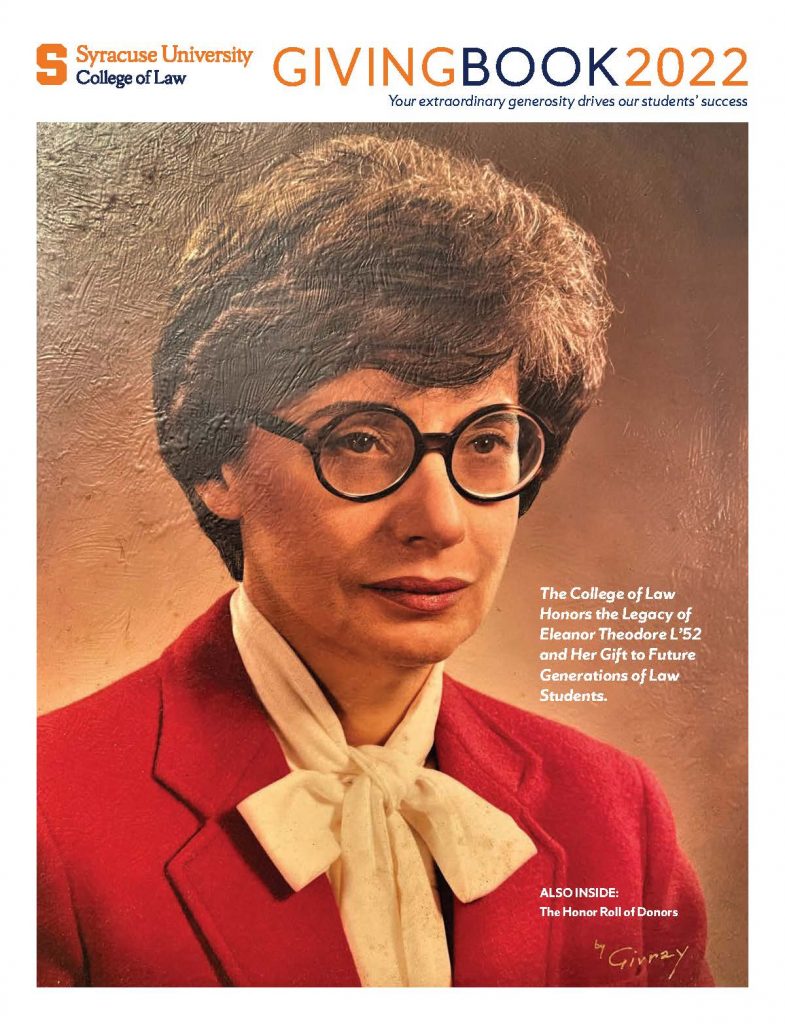 Honoring A Trailblazing Alumna Who Lived a Quiet Life of Public Service
Giving with Class: The Annual Giving Leaderboard
Email us for the password, or scan the QR code on the postcard that's in your U.S. mail box!