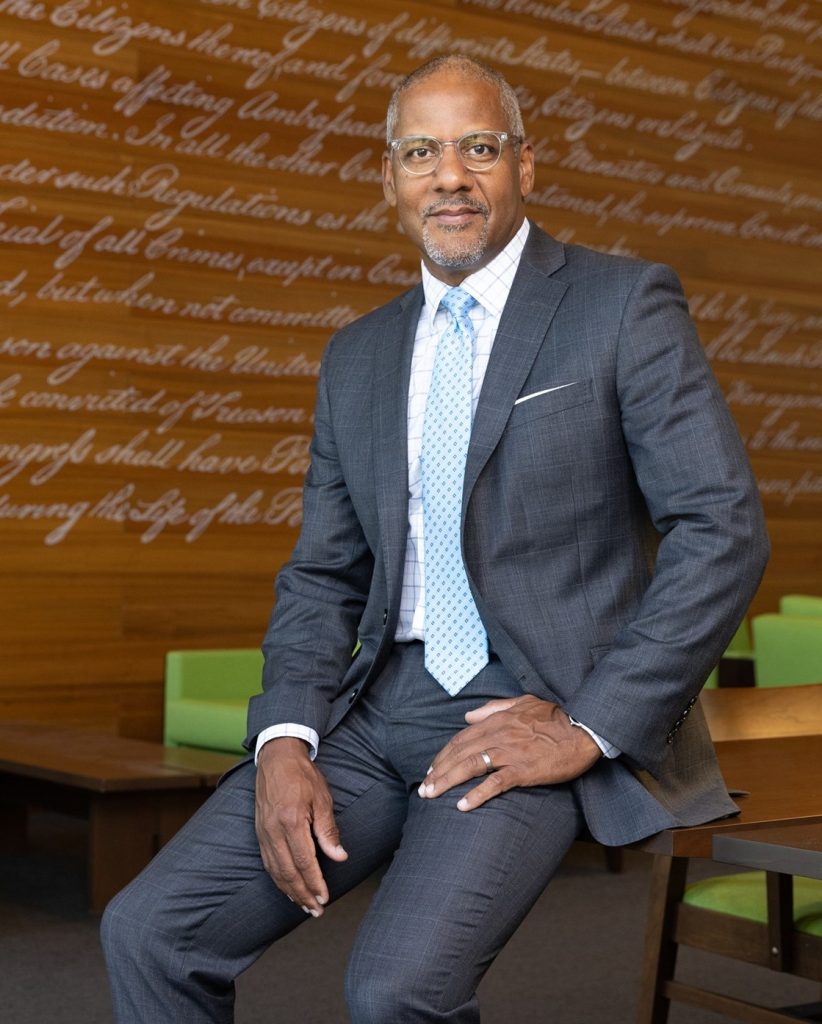 The end of the year is always a good time for reflection and gratitude. This December, at Syracuse Law, there is much to celebrate. I am especially thankful for my faculty colleagues and our entire staff for moving us forward with distinction and for supporting our students' journeys and their progress as lawyers in training.
Of course, much of the inspiration for our collective achievements comes from you: our alumni. I am deeply proud to report that among all 12 Syracuse University schools and colleges, the College of Law again holds the highest rate of alumni engagement, with more than 32 percent of our alumni meaningfully engaged with us. What's more, in fiscal year 2022, 1,600 donors pledged or gave over $6.2 million to the College of Law, far exceeding our annual fundraising goal.
These numbers speak volumes. And what they say to me, and our entire College of Law family, is that our alumni truly care, both about our school and about one another.
As former students with your own indelible memories of law school and the bonds you forged here, you inspire future generations of Orange lawyers through mentoring and advising, teaching courses, judging competitions, serving on our boards and committees, and employing our graduates. Your engagement enriches the College of Law experience. Thank you for the many ways you support your alma mater and our students throughout the year.
As you peruse our December giving report, I hope you enjoy reading about our featured alumna, Eleanor Theodore L'52, whose legacy will endure and inspire for generations to come. This fall, I had the honor of dedicating the Eleanor Theodore Lecture Hall and announcing the endowment of the Eleanor Theodore L'52 Memorial Law Scholarship Fund.
Eleanor often spoke of the College of Law as important to her—as the only woman to graduate in the Class of 1952. What she learned here built a future for her and allowed her to live a life of service and incredible generosity. Walking by the lecture hall that bears her name, all of our students will find yet another source of inspiration during their time at Syracuse.
As Maya Angelou once said, "Your legacy is every life you've ever touched." Thank you for the ever-growing legacy you are building for, and at, the College of Law.

Very Truly Yours,