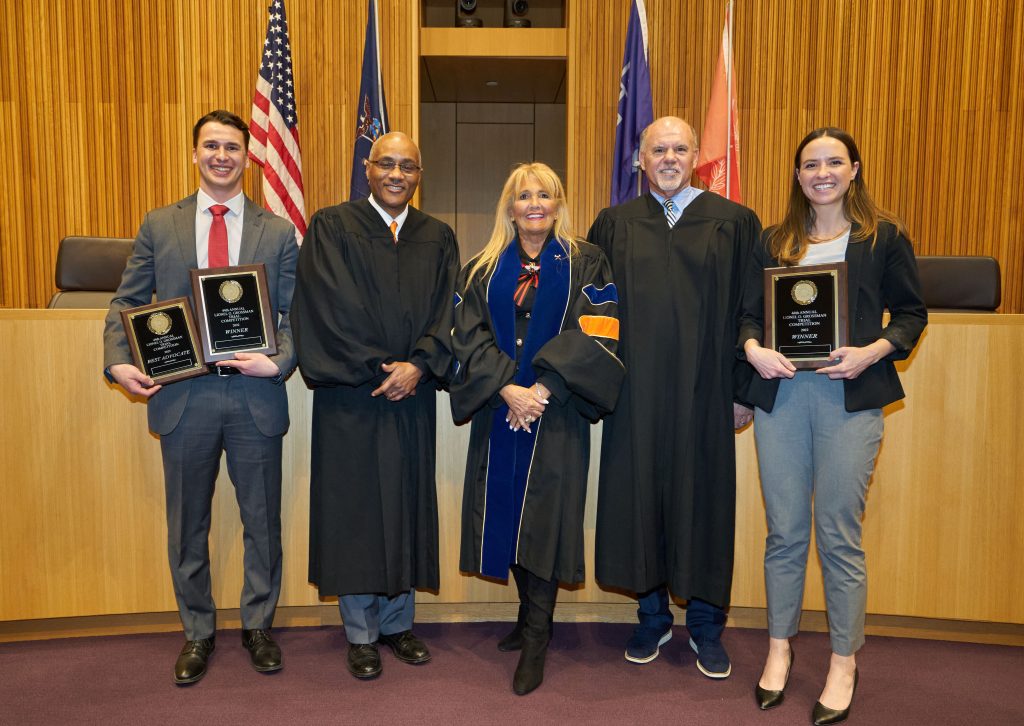 The team of 3Ls Morgan Steele and Jackson Somes won the 44th Annual Lionel O. Grossman Trial Competition. Somes also received the Best Advocate award.
They prevailed over finalists 2L Giovanni Antonucci and LL.M. student Dessi-Ann Yetman.
The Hon. Glenn T. Suddaby L'85, Chief U.S. District Court Judge, Northern District of New York served as the presiding judge. The evaluators were the Hon. Bernadette Romano Clark L'89, Oneida County Supreme Court Judge and the Hon. Rodney Thompson L'93, Presiding Judge, Family Division, Superior Court of New Jersey.