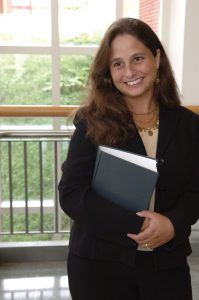 As chair of the ABA Section of Civil Rights and Social Justice's Elder Affairs Committee, Professor Nina Kohn has helped draw attention to policies that closely align with nursing home reforms the Biden administration announced in February. 
Featured in this ABA Journal article, Kohn explains, "the ABA has played a leadership role historically in thinking through the law around long-term care. That has been in part through particular entities within the ABA, such as the Commission on Law and Aging, which has been an important resource for advocates, but also through some discreet resolutions the ABA has adopted over the years."
More than 200,000 lives of nursing home residents and staff have been taken by COVID-19 in the past two years. Due to this severe impact, the administration has tasked the U.S. Department of Health and Human Services Office (HHS) with developing and implementing reforms aimed to improve the safety and quality of nursing home care, hold nursing homes accountable for the care they provide, and make the quality of care and facility ownership more transparent so that potential residents and their loved ones can make informed decisions about care.
"For decades now, the ABA has understood how important enforcement is in this space," Kohn says. "On paper, nursing home residents have robust rights related to the quality of care and quality of life. The problem is that there is ineffective enforcement of those rights and, as a result, what are on paper very clear requirements end up being treated more than aspirational goals."