The week leading up to Veterans Day was full of events and activities that involved College of Law students, faculty, and staff.
Valor Day: Students from the Betty and Michael D. Wohl Veterans Legal Clinic (VLC) joined attorneys from the Volunteer Lawyers Project of CNY and Hancock Estabrook in providing free legal consultations at the CNY Veterans Expo. More than two dozen veterans and military-connected families benefited from this annual pro bono service. Professor Beth Kubala, VLC executive director, discussed the event with WSYR radio.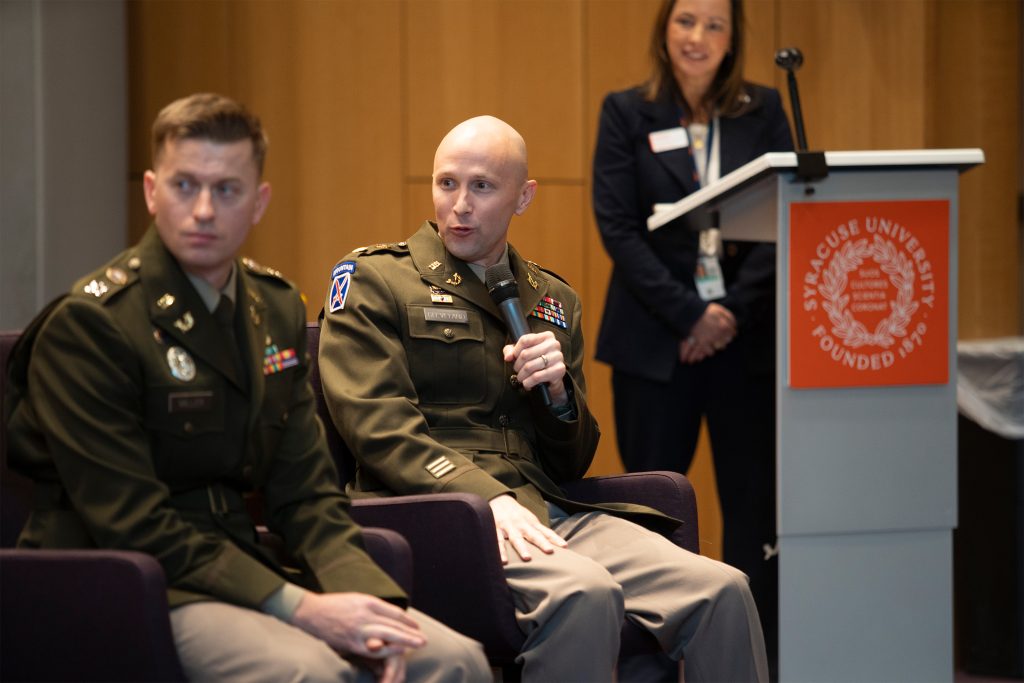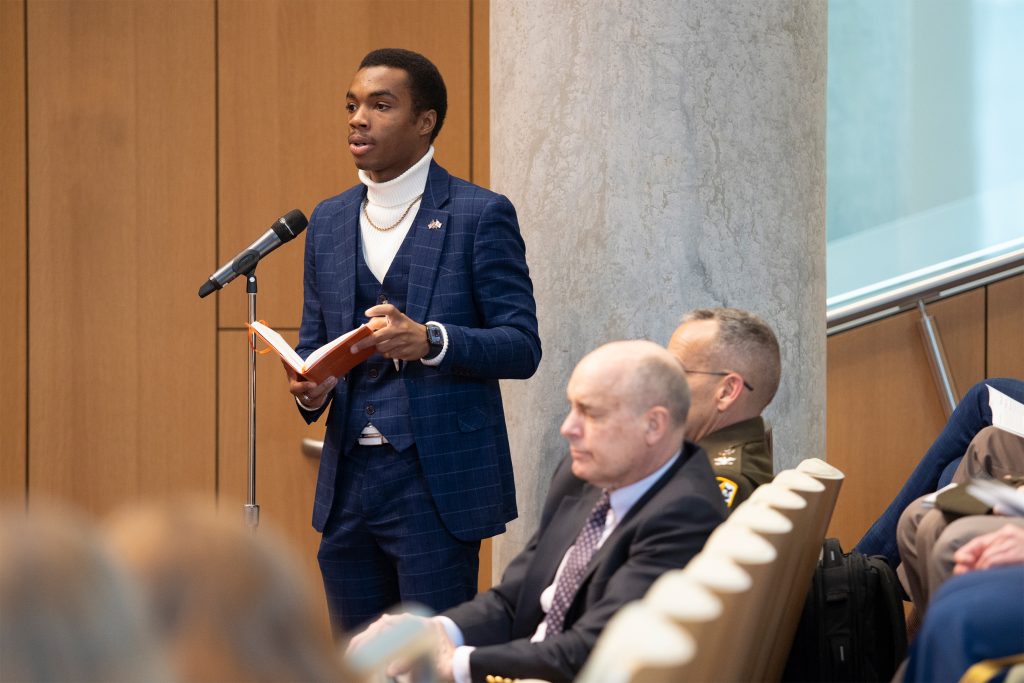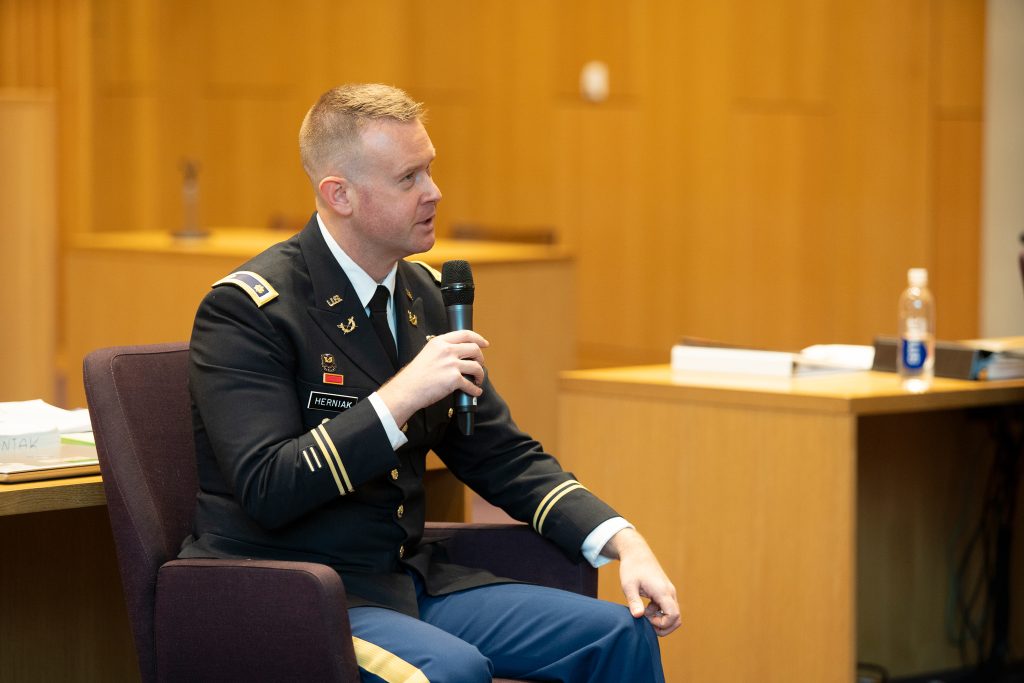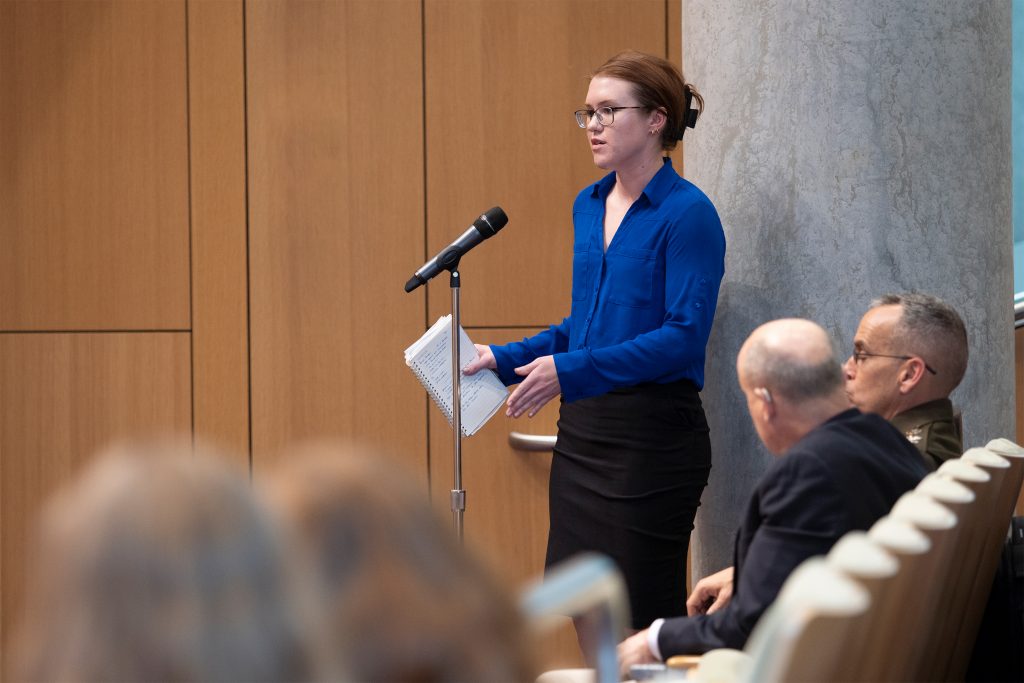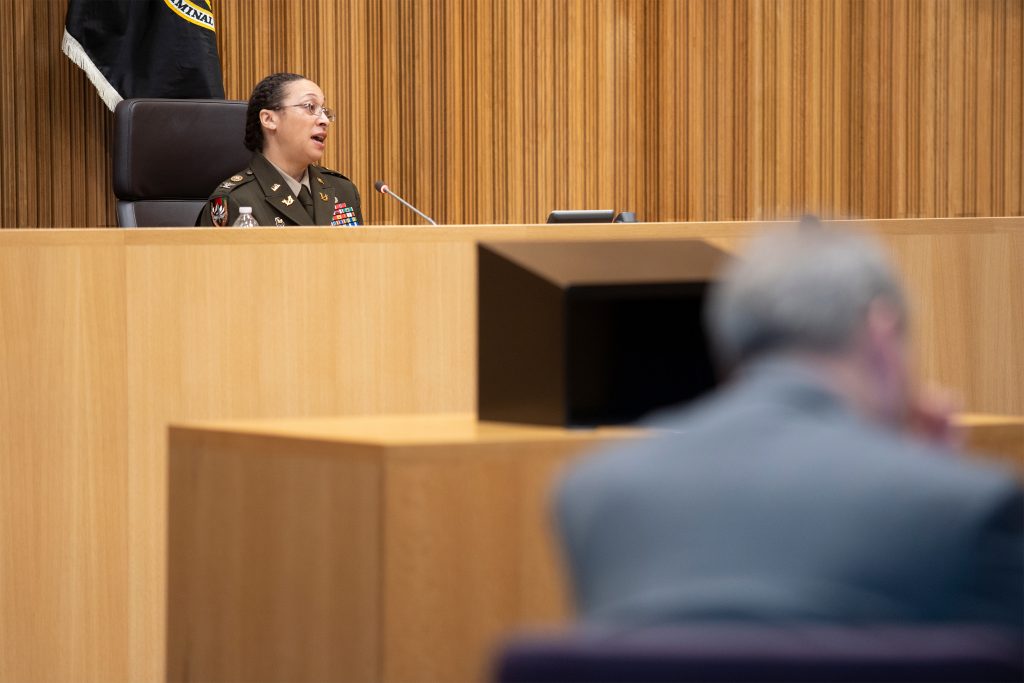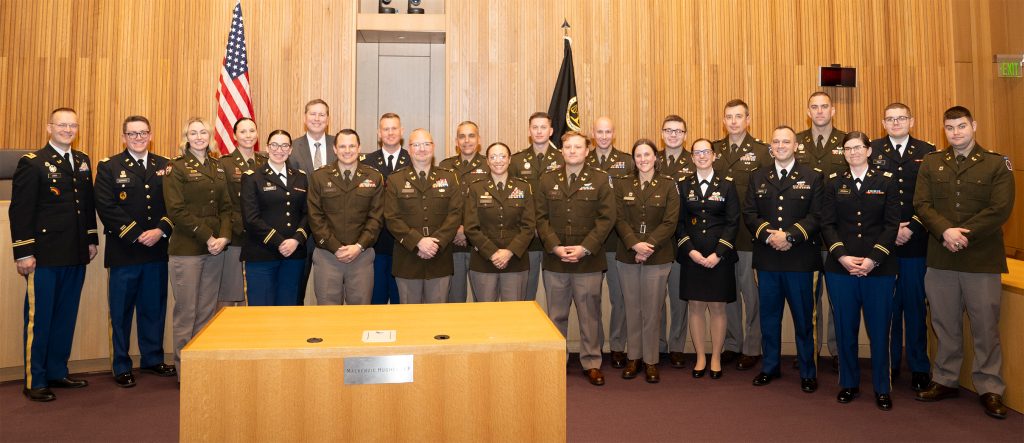 U.S. Army Court of Criminal Appeals (ACCA) oral arguments: The Gray Ceremonial Courtroom hosted oral arguments before the ACCA in United States v. Herman. This provided students, faculty, and staff with the opportunity to view an appellate court in action. In addition, students attended a panel discussion with U.S. Army JAG attorneys to learn about careers in the JAG.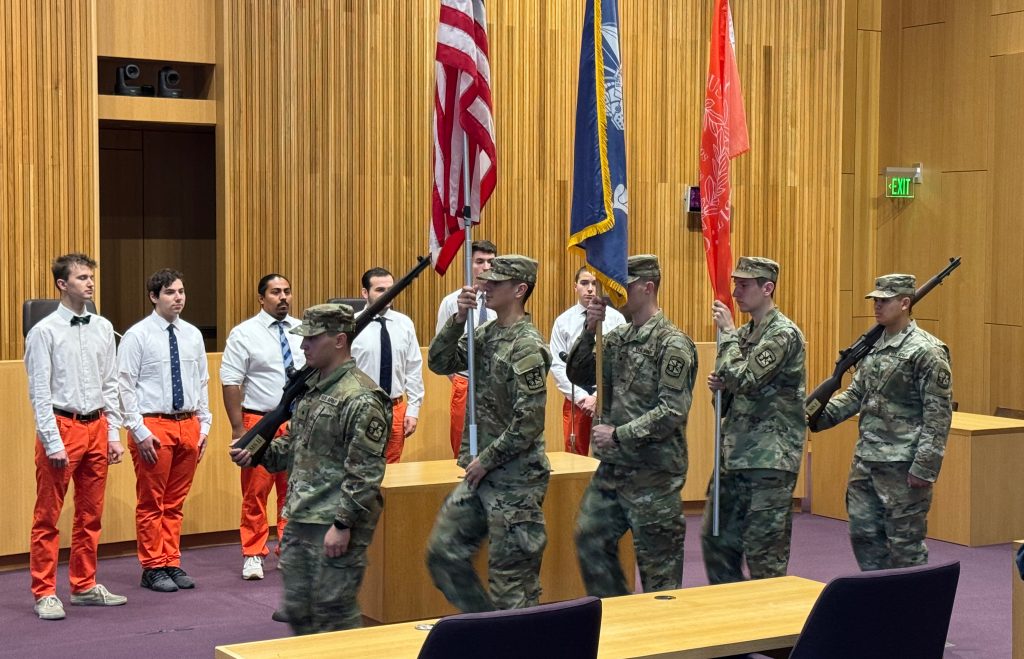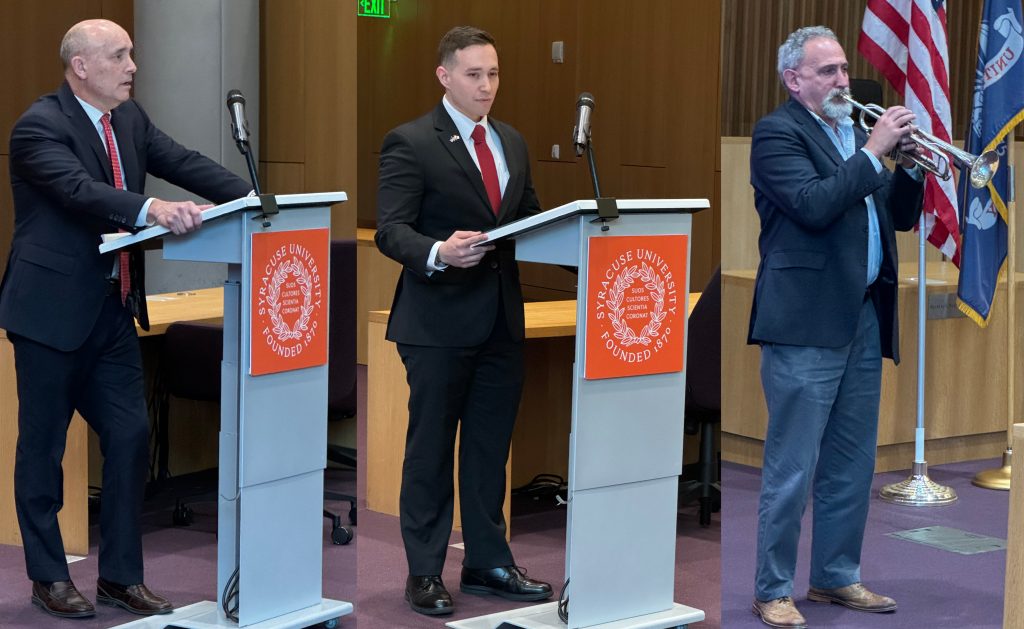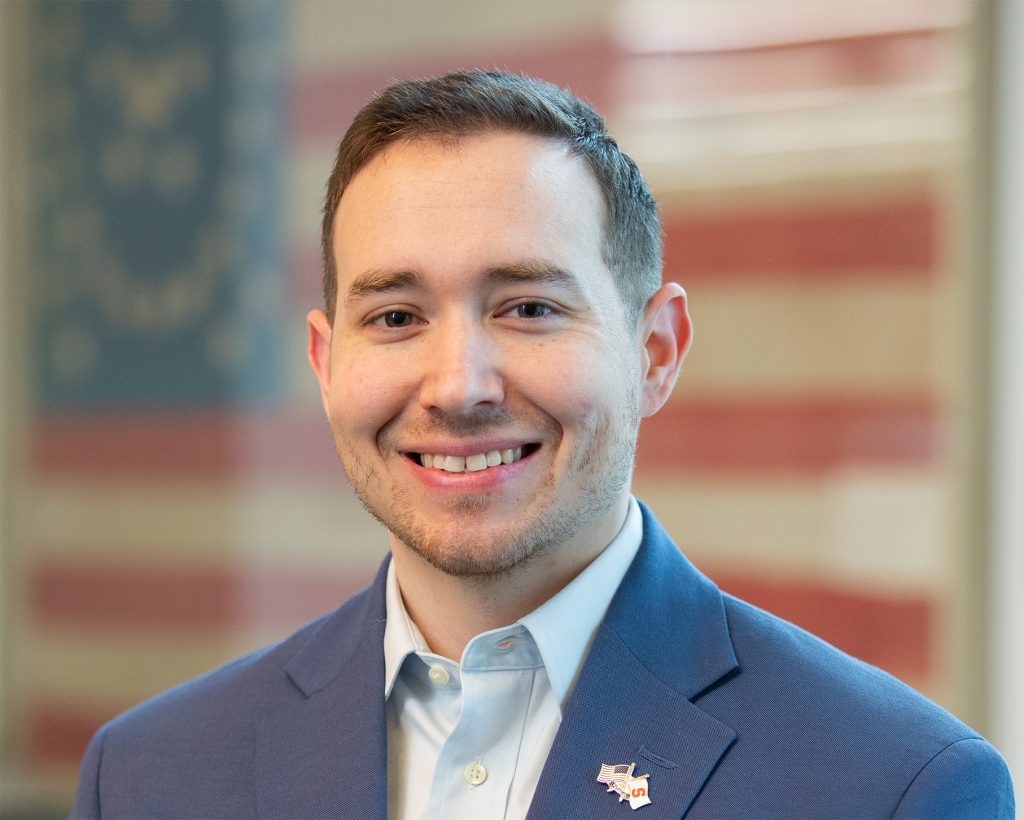 College of Law Annual Veterans Day Ceremony: The College's annual Veterans Day Ceremony featured Richard Naperkowski L'23, a senior research fellow at the Institute for Security Policy and Law (ISPL). Naperkowski recounted his time serving as a Captain in the U.S. Army E.O.D. The ceremony began with the S.U. Army R.O.T.C. Color Guard, followed by the national anthem sung by Otto Tunes. The Hon. James E. Baker, director of ISPL, provided opening remarks and the ceremony ended with University Professor David Driesen playing Taps.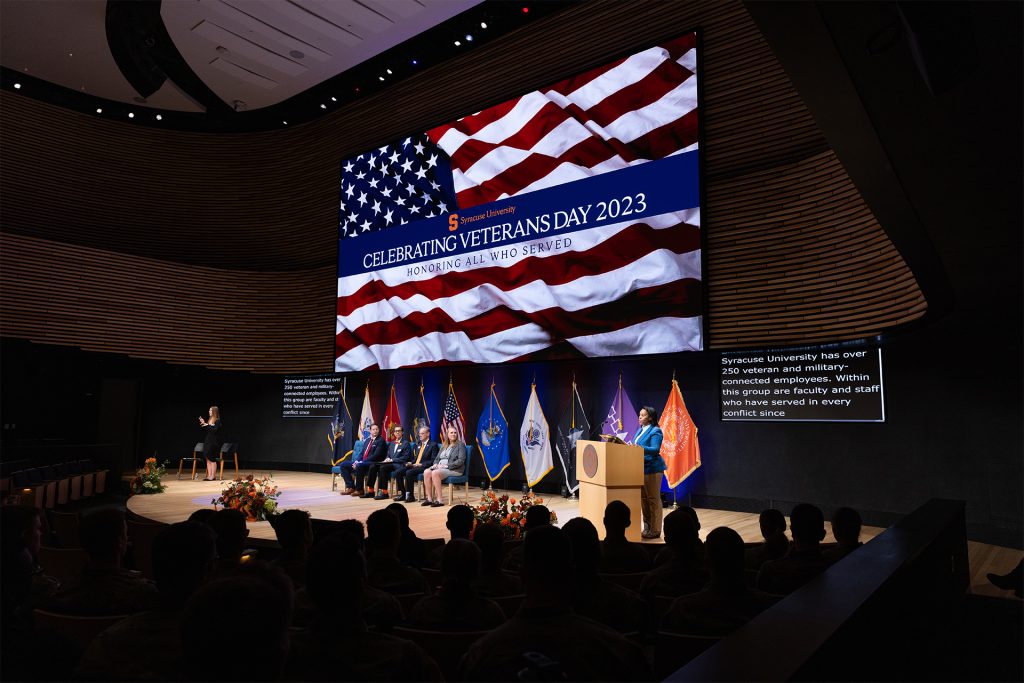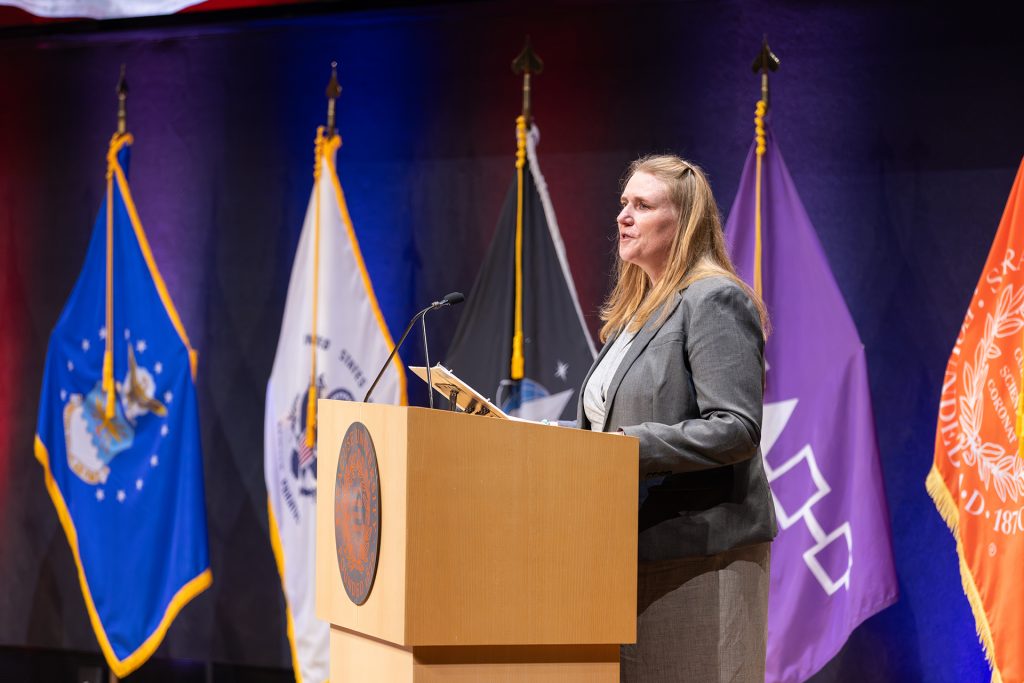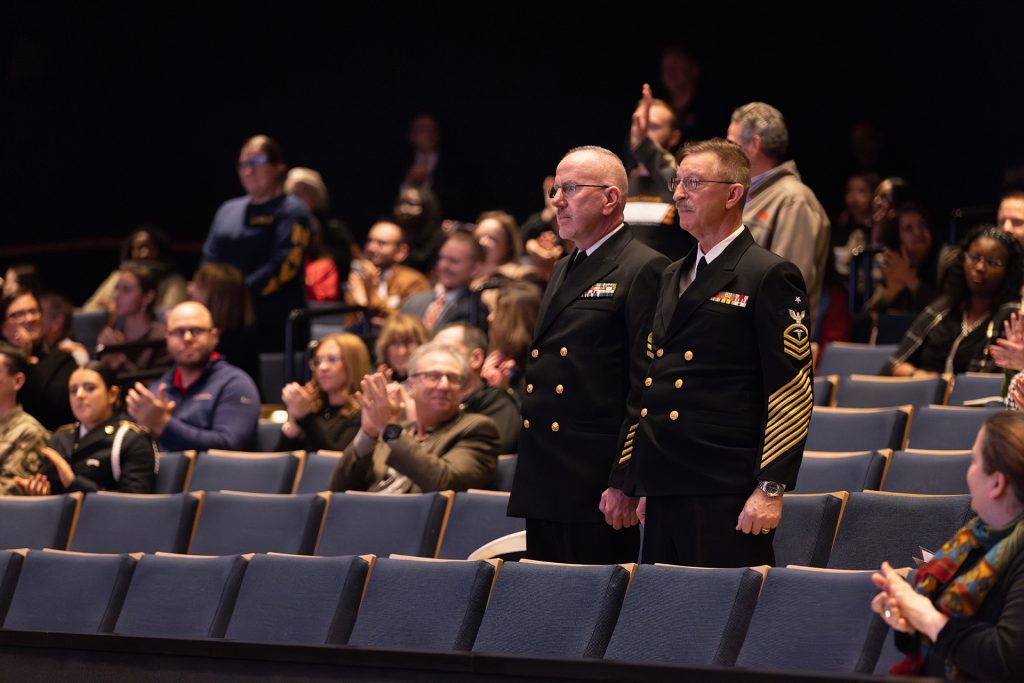 2L Laurie Coffey Keynotes the Syracuse University Veterans Day Ceremony: Coffey, a retired U.S. Navy aviator, provided remarks about her 20 years of service flying F/A-18 Hornet and Super Hornet planes and how she is pursuing her law degree to become a litigator. She spoke at the Ceremony, organized by the Office of Veterans and Military Affairs, held at the University's National Veterans Resource Center.
Rounding out our Veterans activities for November, the Military and Veterans Law Society is partnering with the Tully Rinckey PLLC law firm and Price Chopper to give out 125 free turkeys on Monday, November 20 to active-duty military personnel, retirees, and veterans in the Syracuse area.