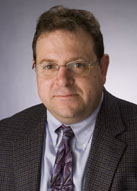 The College of Law's Criminal Defense Clinic has been helping students gain practical experience in the courtroom and hone their craft since 1971. 
The CDC represents low-income individuals pro-bono throughout Onondaga County, working mainly on civil matters such as shoplifting, vandalism and traffic violations. Students involved in the clinic said the experience has made them realize the impact of their work. Always under faculty supervision, they learn how to negotiate plea agreements, conduct legal research, and analyze the criminal justice system as a whole.
Members of the clinic typically discuss their cases with Gary Pieples, the director of the CDC and a teaching professor at SU. They then travel to one of several courts to meet with their clients prior to appearing before the judge.
Read on for student stories from the CDC in the Daily Orange.