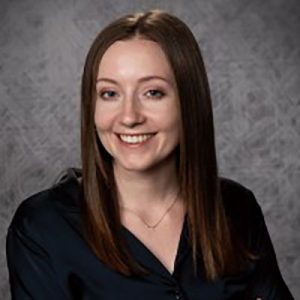 Hannah Gavin L'23 has been awarded the Office of Veteran and Military Affairs Family Member Scholarship by the Office of Veterans and Military Affairs (OVMA). Part of Syracuse's commitment to being the best home for veterans and their families, these awards provide impactful financial assistance to military-connected students.
Gavin's father, a veteran, attended Syracuse University to pursue a degree in education. The experiences he shared with Hannah inspired her to follow in his footsteps at the University, with the goal of pursuing a law degree. Gavin, a second-year student in the College of Law, has dreamt of being a lawyer since she was a young child and hopes to one day become a family law attorney to support families across the country and the world.
"I hope to pursue a career in a public interest firm providing legal support to those unable to afford private counsel," she says.
This scholarship will allow Gavin to participate in internships this summer and next year to pursue that career.