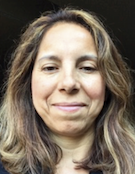 By 3L Viviana Bro
COVID-19 has impacted every area of our lives. COVID-19 may have accelerated the incorporation of unmanned aerial vehicles, otherwise known as drones, into our daily lives. Examples include law enforcement activities, assisting in search and rescue operations, inspecting pipelines and infrastructure, photographing real estate, surveying land, disaster assistance, news gathering, and recreational.
Even though the benefits of drone integration seem palpable and extensive, concerns that drone technology may impact and erode privacy and property right have yet to be resolved in the United States. Drones are authorized via remote control by a pilot on the ground and are generally restricted from operating beyond the pilot's line of sight, over people, above 400 feet, and within certain distances of an airport.
In "Geospatial World," Mukesh Sharma reports that drone use during the pandemic has been widespread in parts of China and Europe where drones fitted with loudspeakers broadcast coronavirus-related messages and information. The Chinese government deployed drones with infrared cameras to read people's temperature as they stood on apartment balconies. Some governments deployed drones to enforce COVID-19 restrictions such as forbidden social gatherings that fueled infection dissemination. In the United States and abroad, drones have been used to deliver medical supplies, household goods, and food.
Drone involvement in containing the virus through benign utilitarian missions has contributed to a positive image. Arguably, pre-pandemic drone apprehension is dissipating as drone pervasiveness in the public's consciousness has increased during lock-downs.
However, many worry that drone proliferation is starting to erode some historical rights. For instance, the Federal Aviation Administration (FAA) has stated that 49 U.S.C grants them the right to create comprehensive regulations for "the use of the navigable airspace … to ensure the safety of aircraft and the efficient use of [that] airspace." (Unmanned Aircraft Systems: Current Jurisdictional, Property, and Privacy Legal Issues Regarding the Commercial and Recreational Use of Drones, GAO U.S. Government Accountability Office, Sept. 2020). In the GAO report, the Department of Transportation has clarified that the term "navigable airspace" "… includes zero feet ('the blades of grass') as the minimum altitude of flight for UAS."
This understanding clashes with property rights in airspace. Under ancient common law doctrine, property rights in airspace extended to the periphery of the universe (GAO Report). In the 1946 landmark United States v. Causby decision, the U.S. Supreme Court analyzed the concept of ownership of airspace above private property. The Court concluded that landowners have "exclusive control of the immediate reaches of the enveloping atmosphere," and that they own "at least as much of the space above the ground as they can occupy or use in connection with the land."
Under the authority to control the navigable airspace, the FAA has granted drones freedom of operation from the ground and up to 400 feet. This authorization, some claim, is incongruent with landowners' property rights in airspace. To initiate a discussion and bring some uniformity about "the states' ability to take action against operators of drones who violate existing trespass, privacy and negligence laws," the Uniform Law Commission (ULC) took the lead in drafting the "Uniform Tort Law Relating to Drones Act" (GAO Report).
According to Brian Wynne and Gary Shapiro in New Approach to State Drone Laws Balances Privacy and Innovation article, stakeholders flatly rejected the first 2018 version because it presented a "one-sided, unworkable, 200-foot 'line in the sky' approach." The 2019 version has not fared much better. While proponents of this Act perceive it as a compromise between the rights of landowners' property rights and the drone industry, vociferous critics see is a "radical departure" from current property rights (GAO Report).
While the debate rages in the U.S., other nations, whose views on privacy and property rights differ radically from ours, are moving forward with the development and utilization of drone technology. As a result, these countries are amassing and mining vast amounts of data from their citizens. Some claim that the exploitation of these data allows these countries to make extraordinary scientific leaps, which the United States cannot realize under current notions of privacy and property rights (In the Age of AI, Frontline film, Dec. 2019).
As the pandemic slowly retreats and we emerge from a penumbra of uncertainty, some anticipate a more benign attitude toward drone technology will emerge. A new outlook could enable proponents and opponents to arrive at legislation that makes sense in an increasingly technological world. Three companies (Amazon, UPS, and Wing from Google) have obtained special permissions to deliver beyond visual line of sight. Amazon was granted two patents covering a technology to provide surveillance services via drones, with a "virtual fence" around the property being surveilled.
Balancing privacy and property rights with the social and economic benefits that drones bring is a difficult task. But it must be done because drones are here to stay, whether we like them or not.