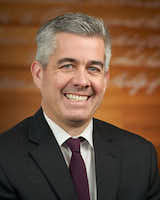 (Just Security | Oct. 20) When can the president deploy the federal military on American soil? What are the legal and regulatory restraints in doing so? Throughout the current administration, these fundamental questions of civil-military relations and democratic governance have only grown in importance. This is due, in large part, to the rupture of longstanding norms. Salient examples include the significantly expanded deployment of military troops to the U.S.-Mexican border as well as the use or threatened use of state and federal military forces (many unidentified) in response to protests this summer in the aftermath of George Floyd's death.
The violent clearing of peaceful protestors from Lafayette Square Park on June 1 by both non-military and military forces brought the issue of domestic military operations to American living rooms—as did the President threatening minutes earlier to invoke the Insurrection Act and send active duty military forces into American cities.
The governance stakes are simply too high to rely upon now-violated norms. Congress should reinvigorate its constitutional role in governing domestic military operations and provide bright legal lines addressing the president's authority to deploy the military domestically.
In this essay and the one to follow, I highlight four legal authorities governing domestic use of military force that are ripe for clarification and congressional action. This essay concerns the Insurrection Act, and my second essay will address the Posse Comitatus Act, Section 502(f) of Title 32 of the U.S. Code, and military operations in the nation's capital …