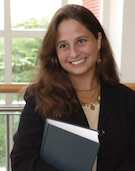 Nursing home residents face voting challenges during pandemic
(WHEC Rochester, NY | Oct. 29, 2020) At 94, Mary Insalaco has voted in every presidential election dating back to the 1940s. And despite being isolated in a nursing home, she wasn't about to let that stop her this year.
"That's one thing I've always believed in. Your vote counts. Even though it's one, it counts. They add up," Insalaco said.
Mary is used to voting in person. But because of COVID-19 restrictions, she can't really leave the Jewish Home. So her daughter, Carol Britt, came here with Mary's mail-in ballot. They talked through the glass during a window visit and discussed how Mary wanted to vote.
"Today she's going to put her signature on it that this is her choice," Britt said, holding Mary's ballot.
"My daughter brought me my papers here, I signed them, filled them out with her and gave it back to her and got my little voting sticker and I proudly wore it," Insalaco said.
Mary's fortunate to have family nearby to assist her. But for many nursing home residents, that's not the case. And that has some advocates worried about the roadblocks facing seniors as we approach Election Day.
"So it's very much like we have a train barreling down the track and the brakes are not working," Nina Kohn said.
Kohn is a law professor at Syracuse University and a scholar in elder law.
Brett Davidsen: "Are they being disenfranchised?"
Kohn: "In many cases, yes. A resident of a nursing home needs substantial assistance typically to be able to vote and when that assistance isn't forthcoming, as a practical matter, they won't be able to vote" …