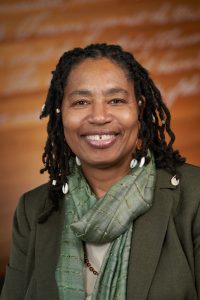 Celestine Chaney, 65, Roberta A. Drury, 32, Andre Mackneil, 53, Katherine Massey, 72, Margus D. Morrison, 52, Heyward Patterson 67, Aaron Salter Jr., 55, Geraldine Talley, 62, Ruth Whitfield, 86, Pearl Young, 77
A week ago on Saturday, the unfathomable once again became the reality in America when racist violence struck in Buffalo, killing 10 and injuring three of our fellow human beings. All of the victims of the 18-year-old white murderer's rampage were Black, and two of the injured were white. The anguish and anger caused by the killer's terrorist acts is not only the senseless loss of such beautiful lives, ranging from ages 32 to 86, but also the sheer mendacity of killer's planning and the mundaneness of victims' activities when they were killed.
Racial hatred has become much too common. And it would be wrong to think that this latest mass assault on Black lives began on that awful Saturday; Buffalo is only the most recent episode. As must be clear by now, racism permeates all areas of U.S. society, constantly rupturing lives, families and communities. During slavery and after the Civil War, racist terror reigned against people of African descent with brutality and policies that entrenched their second-class status in the U.S.
Read the complete article here: