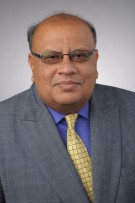 In early September 2022, Crandall Melvin Professor of Law Shubha Ghosh served as a guest panelist at a conference on International Gaming: Laws and Regulations Around Games in the Digital Era. Durham Law School, England, and InGAME International hosted the two-day conference, exploring the dynamic of gaming and the legal/regulatory framework at both national and international levels, from an interdisciplinary perspective.
Ghosh virtually participated on a panel discussing competition law and the regulatory framework of games, specifically speaking about platforms, game development, and competition law.
The abstract listing for his topic references the ongoing antitrust dispute between Apple and Epic Games and highlights critical issues in game development and dissemination. Contractual restrictions that prevent game developers from distributing their games through direct dissemination to users raise questions about limits on competition. Although these restrictions are justified through the risk taken by platform creators (such as Apple through its App Store), this business justification ignores other aspects of the market for games: the needs of end users and the talents of programmers. Ghosh analyzed the dispute between Apple and Epic and the district court's decision in favor of Apple, currently on appeal.