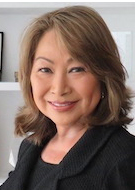 Lily Yan Hughes
Assistant Dean of Career Services and Student Experience
Lily Yan Hughes is an executive expert in M&A, governance, corporate finance, and securities, with experience working for highly regulated financial services companies and banks, real estate operating and development companies, and global technology companies. Hughes brings to the Office of Career Services and the Office of Student Experience fresh and timely leadership and global perspectives. As a first-generation lawyer, the first in her family to graduate from college, and an immigrant to the United States at the age of 11, Hughes brings a passion for diversity and educating and building future legal leaders.
Prior to Syracuse, Hughes was Senior Vice President, Chief Legal Officer, and Corporate Secretary for Arrow Electronics, Inc., a $29 billion Fortune 150 company. At Arrow, she was a member of the Executive Committee and led the company's global legal, trade risk, and compliance teams.
From 2015 to 2019, Hughes was Senior Vice President, Chief Legal Officer, and Corporate Secretary of Public Storage, an S&P 500 and FT Global 500 company. From 1997 to 2015, she served in roles of increasing responsibility, including her last role as Vice President and Associate General Counsel, Corporate, M&A, and Finance of Ingram Micro Inc., the world's largest wholesale information technology and mobile devices distributor (and a former Fortune 100 company). Prior to that, Hughes was an Associate Director in the Property Management Department of the nationwide leader in cancer treatment and research City of Hope and a partner at Manatt, Phelps & Phillips. She began her legal career as an associate at McKenna, Conner & Cuneo in Los Angeles.
Hughes received the National Diversity Council Power 50 (Women in the C-Suite) award in both 2021 and 2020. She also received American Law Media's National Women in the Law award as General Counsel of the Year for 2018. Most recently, Agenda—The Financial Times publication focused on board and governance—named Hughes to its Diversity 100 list, a directory of 100 board-ready director candidates from groups historically underrepresented in the boardroom.
Hughes was recently appointed as an independent director on the Board of NUBURU, Inc. (NYSE American: BURU) and Chair of the Nominating and Corporate Governance Committee. She was also elected to serve as Vice Chair of the DirectWomen Board of Directors, a non-profit helping women legal leaders to serve on corporate boards.
She received her J.D. from the UC Berkeley School of Law and holds a B.A. in Political Science from UC Berkeley.
---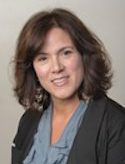 Lou Lou Delmarsh
Interim Director of Student Experience
Lou Lou Delmarsh G'95 is the Interim Director of the Office of Student Experience. In this role, she is responsible for all aspects of personal support to all Syracuse law students. This includes student organizations, accommodation and accessibility, wellness, and more.
For the previous five years, she was the program coordinator for the College's JDinteractive (JDi) program, providing coordination of on-campus residencies, delivering individual academic and personal advising, acting as the main point of contact for JDi students, and ensuring that JDi students met graduation requirements, among other duties.
Previous to JDi, Delmarsh served as a student advisor at Syracuse University's College of Arts and Sciences where she provided career advising to several academic paths, worked directly with military transfer and non-traditional students as they navigated the campus, and co-created a unique remote advising initiative that "met students where they are" to provide counseling services and management of other programs and initiatives.
Delmarsh has also served as an adjunct professor of German at Syracuse University.
She obtained a bachelor of arts degree in German/Italian, cum laude, from the State University of New York at Albany and a master of arts in German language and literature from Syracuse University.
---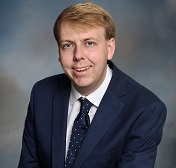 Ryan Carson L'23
Special Advisor, Office of the Student Experience
Ryan M. Carson is a graduate of Syracuse University College of Law, where he earned his Juris Doctor (J.D.) degree and was awarded the ALI-CLE Scholarship and Leadership Award-Class of 2023 Recipient.
Prior to entering the legal field, Ryan earned a Master of Arts in Teaching with Distinction from Colgate University and previously taught 8th and 11th-grade U.S. history.
Ryan is also a graduate of Hobart & William Smith Colleges, where he earned a Bachelor of Arts in History with Summa Cum Laude honors.
Currently, Ryan serves as a Judicial Law Clerk to the Honorable Grant C. Jaquith at the United States Court of Appeals for Veterans Claims in Washington, D.C. In this capacity, he contributes to the composition of judicial opinions on veterans' benefits claims.
Furthermore, Ryan currently serves as a Special Advisor in the Office of Student Experience at Syracuse University College of Law. In this role, he provides consultation and guidance to improve governance and operations for student organizations, ensuring an optimal law student experience. His dedication includes streamlining logistics, budgeting, and advising on operational documentation.
---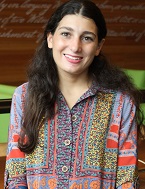 Gabrielle Perez
Administrative Specialist I