Experience. Flexibility. Success
Earn credit and develop professional relationships while working in premier placements across the country. Our robust opportunities provide the flexibility you need to tailor your experience to your career goals.
Work with attorneys to gain hands-on experience; hone your research, writing, and legal analysis skills; learn and adapt to the culture and expectations of a law work environment, and build and activate professional networks where you plan to launch your legal careers!
For more information, review the Externship Program Information for Students document and Externship Manual.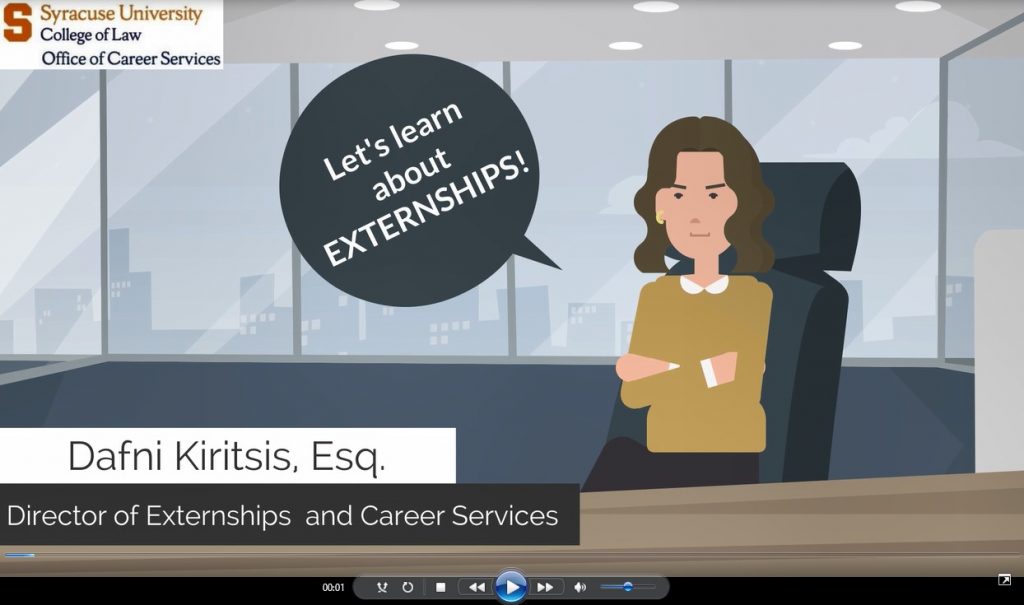 Local and National Placements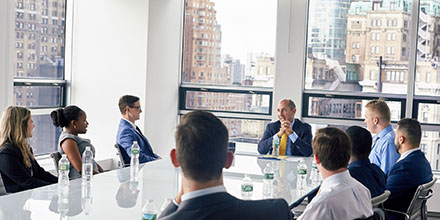 Students can enroll in one semester or two semester-long placements. Syracuse Law offers a broad range of externship opportunities with firms, organizations, judges and governmental agencies, locally and nationally.
Independent Placements
Looking for a different experiential education opportunity to fit your needs? If our current offerings are not suitable for your location, consult with the Office of Career Services to find a placement that works for you. If you've identified an opportunity and would like to confirm credit eligibility, speak with Dafni Kiritsis, Director of Externships and Career Services.
LondonEx

You can spend the summer abroad in London, one of the world's most dynamic and historic cities and gain a comprehensive understanding of the rich legal tradition that produced the U.S. legal system! The College of Law has offered the prestigious LondonEx program for more than 40 years. LondonEx emphasizes a comparative law immersion, where students can learn the fundamental tenets of English law, emphasizing institutions, profession, court structure, procedure, and substantive law.
LondonEx is offered every Summer for 4 credits.
Employers
Employers are welcome to submit externship opportunities on our 12Twenty CSM. Employers can add or update externship opportunities directly by registering as an Employer on 12Twenty. Refer to our Employer Signup Instructions to get started.
For more information, please review the Externship Program Information for Employers.
Faculty and Staff Contacts
Director of Externships and Career Services: Dafni S. Kiritsis | 315.443.1358
JDr and JDi Externship Faculty: Kristin Walker
LondonEx: Assistant Dean of International Programs Andrew Horsfall | 315.443.3583
Recent Program News
Read about the College of Law's externship program growth and success in placing students around the country.