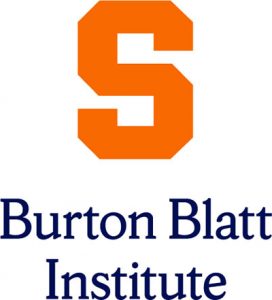 The Syracuse University College of Law's Burton Blatt Institute was recently featured in a U.S. News and World Report Article as one of two of the most prominent law schools in the country with specific centers or programs focused on disability rights or advocacy.
The article contains advice for law school applicants with disabilities, offering them tips to successfully navigate the admissions process and the full law school experience. Topics range from disability accommodations for the LSAT and in law school, to the option to disclose disabilities as a law school applicant and programs and resources for law students with disabilities.
Professor Peter Blanck, chairman of the Burton Blatt Institute, notes, "applying to law school requires strong self-advocacy and patience that puts a unique burden on students with disabilities." Depending on an applicant's specific disabilities, those burdens can vary, from stress and time burdens to practical barriers. Not all disabilities are visible, and some applicants may also have impairments such as cognitive or learning disabilities and/or mental health issues.
"Just be the best lawyer you can be," Blanck advises. "In a competitive legal environment, it is important to have a basic grounding to be a well-rounded lawyer."