Kellie Harrison
My name is Kellie Harrison and I'm a 1L here at Syracuse Law. I'm originally from Binghamton, New York and went to undergrad at Northeastern University. Before law school, I worked as a bartender and a legal secretary for a law firm specializing in criminal, family, and divorce law. I'm interested mostly in criminal law but look forward to pursuing many other avenues while at SU. I choose Syracuse because of the sense of community that I felt as soon as I stepped through the doors. Everyone here is willing to do whatever they can to help you succeed and I've already made such great friends and connections!
---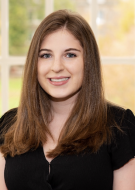 Molly Osinoff
I grew up in Westchester, NY. I graduated from Hamilton College in May 2022 with a BA in Public Policy and minors in Hispanic Studies and Religious Studies. At the College of Law, I am involved in the Jewish Law Students Association, the Women's Law Student Association, and the American Constitution Society. Feel free to email me if you have any questions about Syracuse Law or surviving upstate NY winters!
---
Darby Peters
My name is Darby Peters, and I am currently a first-year law student at Syracuse University College of Law. I am originally from Bethesda, Maryland. I attended the University of Tennessee, Knoxville for undergrad where I majored in Deaf Education. I took a year off between undergrad and law school where I worked outside of Atlanta as a Teacher of the Deaf and Hard of Hearing. I decided I needed some more orange in my life, so I decided to pursue a law degree at Syracuse. I cannot wait to welcome future students to the College of Law, as it is truly an amazing school and community.
---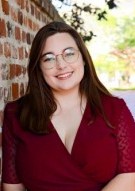 Katie Raumann
My name is Katie Raumann, and I am a 1L here at Syracuse Law interested in pursuing IP or Public Interest law. I am originally from Maryland, and I received my undergraduate degree in Public Health from The University of South Carolina. I have gotten involved through the Cold Case Justice Initiative, the IP Law Society, and OutLaw. My favorite part about the College of Law so far has been the people I have met. From classmates to professors, I know the connections I am building will help me for years to come.