Ryan Carson
My name is Ryan Carson, and I am a 3L at Syracuse University College of Law. I am from a small upstate town, Otego, New York.
I received my undergraduate degree from Hobart and William Smith Colleges, where I studied history. Before coming to law school, I also received a Master of Arts in Teaching from Colgate University. I taught 8th and 11th-grade social studies classes through Colgate's partnership with Brookfield Central School. I chose Syracuse law because of the clinical education programs available to students and the world-class faculty available at the College of Law.
During my first summer, I worked as a legal and regulatory Intern at New York Central Mutual Insurance Company in Edmiston, New York. In my second summer, I worked as a Summer Fellow at the Jerome N. Frank Legal Service Organization of Yale Law School
Syracuse Law, I am a Student Attorney in the Betty and Michael D. Wohl Veterans Legal Clinic, working on legislative advocacy for veterans, discharge upgrades, and veteran benefit issues.
Additionally, I serve as the Executive Treasurer of the Student Bar Association, and I am the Ad Hoc President of the Higher Education Group. Finally, I was a student representative on the Faculty Committee for Hiring and Retention!
---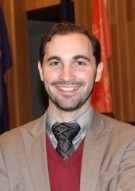 Caleb Gieger
I am from Portland, Oregon and graduated from Portland State University with a double-major in International Studies and German Language. Before coming to law school, I worked as a policy analyst with the Oregon Department of Transportation. During my time in law school, I served as the Vice President of the First-Generation Law Student Association, a class senator on the Student Bar Association, and competed on an intercollegiate appellate advocacy team. I currently intern for the New York State Office of the Attorney General and serves as the Appellate Director for the Travis H.D. Lewin Advocacy Honor Society. In my free time, he enjoys hiking and camping in the Adirondacks, listening to audiobooks, and playing video games.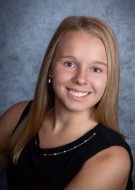 Hailey Pooler
My name is Hailey Pooler and I am a 3L here at the Syracuse University College of Law. I am from Watertown, New York, which is just an hour north of Syracuse. I attended Hartwick College where I majored in Biology and minored in Legal Studies and Coaching. Syracuse Law has given me so many incredible opportunities and has allowed me to connect with so many brilliant colleagues and professors. I am currently the Computer Editor of the Syracuse Law Review and an Academic Success Fellow where I help teach basic law school success techniques to 1L students. In addition, I am a Senior Research Associate with the Innovation Law Center, a student attorney with the Low-Income Taxpayer Clinic, a member of the investigations team for the Syrian Accountability Project, and am the President of the Intellectual Property Law Society. Finally, I am a member of the Alternative Dispute Resolution (ADR) division of the Advocacy Honor Society as well as the director of the Bond, Schoeneck, and King ADR Competition. I'm extremely excited to talk to you about your law school decisions and hope that I can help show you why Syracuse Law is so incredible! Feel free to reach out to me with any questions!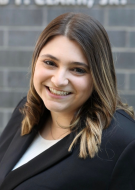 Jessica Senzer
My name is Jessica Senzer. I am a 3L at Syracuse University College of Law. I am also pursuing my M.S. in Cultural Foundations of Education with a Certificate of Advances Studies in Disability Studies. I am originally from Plainview, New York and attended Binghamton University where I majored in English Rhetoric and minored in Spanish. I am currently the Executive President of the Student Bar Association, the Vice President of Disability Law Society, a member of the Appellate Division of Advocacy Honor Society, a Research Assistant, and a Senior Associate Member of the Journal of Global Rights and Organizations. I am so excited to talk to you about law school, as the College of Law has opened so many doors for me! Please feel free to reach out to me.