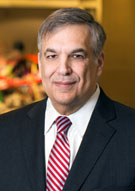 Richard M. Alexander L'82
Richard M. Alexander L'82 is Chairman of Arnold & Porter, an international law firm with offices in 14 cities in the United States, Europe, and Asia. He also was the Managing Partner of Arnold & Porter from 2005 through 2015.
Alexander's practice has involved some of the most significant enforcement, supervisory, and governance matters affecting the financial services industry. He has led the firm's representation of clients in high-profile matters initiated by, among others, the Board of Governors of the Federal Reserve System, the Federal Deposit Insurance Corporation, the Office of the Comptroller of the Currency, the US Securities and Exchange Commission, and the Consumer Financial Protection Bureau. Before joining Arnold & Porter, Alexander served in the Enforcement and Compliance Division of the Office of the Comptroller of the Currency.
Alexander has been recognized by The National Law Journal as a Regulatory and Compliance Trailblazer; by Washingtonian Magazine as a Top Lawyer in Financial Services; by Washington, DC, Super Lawyers (Banking); by Best Lawyers (Banking and Finance Law); and as a BTI Client Service All-Star. He also has been ranked by Chambers USA in Financial Services Regulation (Banking Enforcement & Investigations) and recognized in Legal 500 US for Financial Services (Regulatory and Financial Services: Litigation).
A Member of the College of Law Board of Advisors, Alexander also is a Syracuse University Trustee, sitting on the Executive, Budget, and Student Affairs committees. He also is Chair of the Board of Directors of Justice in Aging, a national organization that uses the power of law to fight senior poverty by securing access to affordable health care, economic security, and the courts for older adults with limited resources.Alexander received his B.A. from Brandeis University (magna cum laude) in 1979, and he earned his J.D. from the College of Law in 1982.
---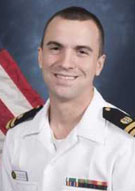 Lt. Thomas M. Caruso L'14
Thomas M. Caruso L'14 is a Lieutenant in the US Navy JAG Corps and currently serves as the Staff Judge Advocate (SJA) for Naval Special Warfare Group THREE in Pearl Harbor, HI. His previous assignments include SJA for Naval Submarine Support Command as well as Submarine Squadrons ONE and SEVEN; SJA for Naval Station Norfolk, VA; and trial counsel and defense counsel in Norfolk.
A tireless advocate for veterans rights, Caruso co-founded (with Josh Keefe L'14) the Betty and Michael D. Wohl Family Veterans Legal Clinic, the first comprehensive veterans legal clinic in New York State. As a student and alum, Caruso has assisted the law school in raising nearly one million dollars for this important initiative to assist our warriors and train the next generation of veteran advocates. The Wohl Family Veterans Legal Clinic is now one of the premier veteran legal clinics in the country.
Caruso also has served as the Vice Chair of the American Bar Association's (ABA) Military and Veterans Health Law Task Force, Chair of the Veterans Committee of the Syracuse University Alumni Association Board, and Adviser to the Dean of the College of Law on Veteran Programs. He is a founder of the ABA's Lawyers for Warriors Hampton Roads pro bono program.
A Utica, NY, native and a graduate of the University of Notre Dame (B.A., 2010), Caruso is a joint degree graduate from the College of Law and Maxwell School (summa cum laude) and has clerked for the New York State Supreme Court in Oneida County. His previous awards include the ABA's Outstanding Military Attorney of the Year, Onondaga County's Pro Bono Service Award, and Region Legal Service Office Mid-Atlantic's Junior Officer of the Year.
---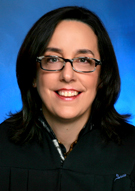 Hon. Thérèse Wiley Dancks L'91
he Hon. Thérèse Wiley Dancks L'91 is a US Magistrate Judge for the Northern District of New York. At the time of her appointment in February 2012, Judge Dancks was a Co-Founding Partner of Gale & Dancks LLC, where her practice focused on civil litigation and trial work. Before that, she was associated with the law firm of Mackenzie Hughes LLP, representing medical and other professionals, municipal entities, corporations, small businesses, and individuals in state and federal courts. As a Magistrate Judge, her docket includes criminal and civil cases involving civil rights, employment claims, personal injury, and commercial, environmental, and intellectual property claims.
Judge Dancks is an active member of state, local, and specialty bar associations. She is past chair of several bar association committees, and she currently serves on district-wide and US Second Circuit court committees. As Co-Chair of the Federal Magistrate Judges Association Diversity Committee, she promotes public confidence in the courts through diversity on the bench. Previously, Judge Dancks has served on the Board of Directors of the Central New York Women's Bar Association and on the Onondaga County Bar Association. During her term as Past President of the Central New York Women's Bar Association, she established the organization's award-winning Domestic Violence Legal Assistance Clinic.
A native Central New Yorker, Judge Dancks has served as Chairwoman of the Board of Directors of the Hiscock Legal Aid Society and as Secretary of the Board of Directors of St. Elizabeth College of Nursing. She is a current member of the Le Moyne College Board of Regents and a Director of the Volunteer Lawyer Project Inc.
Judge Dancks graduated magna cum laude from Le Moyne College in 1985 and earned her J.D. degree cum laude from the College of Law in 1991. She has co-authored articles for Syracuse Law Review and frequently lectures at bar associations and educational institutions, including the College of Law. She regularly judges high school, college, and law school moot court competitions and helps train future lawyers by participating in externship and internship programs.
Over her career, Judge Dancks has received numerous honors, including Vera House's Sister Mary Vera Award for her work to prevent domestic violence; the Central New York Business Journal's Women in Business Award; the College of Law's Travis H.D. Lewin Advocacy Honors Society Honored Alumni Award; and the SUNY Upstate Medical University President's Award for Outstanding Volunteer Faculty Service.
---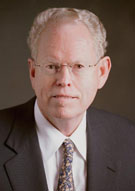 Bernard T. King L'59
As Senior Partner at Blitman & King LLP, Bernard T. King L'59 represents private and public employee benefit plans and labor unions. Nationally recognized for his body of work, King is consistently listed in The Best Lawyers in America, Who's Who Legal, and New York Super Lawyers.
King serves as counsel to a diverse base of employee benefit plans, including large and small multi-employer plans, public plans, and the benefit plans of professional athletes. In addition, he represents labor unions in both the private and public sectors and engages in contract negotiations, labor board cases, arbitration, and litigation.
A former Member of the College of Law Board of Visitors (now the Board of Advisors), King is a Founding Fellow and Governor of the College of Employee Benefit Lawyers and a Fellow of the College of Labor and Employment Lawyers. He has served as the Chair of the American Bar Association's Section of Labor and Employment Law and has been awarded the American Arbitration Association's prestigious Whitney N. Seymour Award. For many years he served as a Professor of Law in Cornell University's Extension Division Labor Studies Program.
King received his B.S. from Le Moyne College in 1956 and earned his J.D. (cum laude) from the College of Law in 1959.
---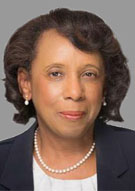 Eileen D. Millett L'74
Eileen D. Millett L'74 is a Partner in Phillips Nizer LLP's Interdepartmental Environmental Group and has practiced environmental law, land use law, and litigation for more than 30 years. Elected in 2013 to the American College of Environmental Lawyers, she is recognized as one of the leading attorneys in her field. In 2018, she was honored with an appointment to the Committee on Character and Fitness of the New York State Supreme Court, Appellate Division, First Department.
Millett is a member of the Integrity Oversight and Investigations Group at Phillips Nizer. Among her successful cases, she represented the pesticide division of a global pharmaceutical company in a multimillion-dollar environmental enforcement claim following an explosion from a chemical accident, in which the company accepted her recommendations to perform projects to benefit the environment.
Millett is an elected Fellow of the American College of Environmental Lawyers; Vice Chair of ABA Business Law Section, Environment Committee; a Member of the Executive Council of the New York State Bar Association's Environmental Section; an Editor of the American Law Institute's The Practical Real Estate Lawyer; and a Member of the Board of Advisors of the New York City Environmental Law Leadership Institute.
Previously, Millett was a Trustee of the Environmental Law Institute; chaired the New York City Bar Association's Environmental Law Committee; and was appointed by New York Gov. David A. Paterson to the state Sustainability and Green Procurement Advisory Council. She also is former Staff Counsel to the New York State Department of Environmental Conservation and a Member of the Hazardous Waste Task Force. A former General Counsel to the Interstate Environmental Commission, a tri-state water quality authority, Millett also served as a New York State Assistant Attorney General, New York City Police Department Assistant Deputy Commissioner, NYC Department of Personnel Inspector General, and Queens Assistant District Attorney.
Millett has lectured and written widely on environmental topics, and she has taught regulatory law and policy and environmental law as a Visiting Professor at the College of Law. She received her B.A. from Syracuse University in 1971 and earned her J.D. from the College of Law in 1974.