At Law Alumni Weekend 2020, the Syracuse University Law Alumni Association and the College of Law will celebrate the achievements of five alumni and one emeritus professor at the Syracuse Law Honors Awards Ceremony.

This year's recipients have distinguished themselves for their service to the College, their communities, and the practice of law. Below, learn more about the achievements of Professor Emeritus William C. Banks, Everett A. Gillison L'85, Virginia L. Grady L'83, Professor Emeritus Thomas J. Maroney L'63, M. Catherine Richardson L'77, and Koert A. Wehberg L'08. Congratulations to all!
Professor Emeritus William C. Banks
William C. Banks is a Syracuse University College of Law Board of Advisors Distinguished Professor and Emeritus Professor at the College of Law and the Maxwell School as Professor of Public Administration and International Affairs. During 2015-2016, Banks was Interim Dean of the College of Law. A teacher and scholar at SU for more than four decades, Banks was the Founding Director of the Institute for National Security and Counterterrorism (INSCT), now the Syracuse University Institute for Security Policy and Law (SPL). Under Banks' leadership, INSCT/SPL grew from its inception in 2003 to become a recognized leader in interdisciplinary research and education on national and international security and terrorism.
A highly regarded and internationally recognized scholar, topics of Banks' wide-ranging research include: constitutional law and national security and counterterrorism law; laws of war and asymmetric warfare; drones and targeted killing; cybersecurity, cyberespionage, and cyber conflict; emergency powers; emergency preparedness and response; civilian-military relations; and government surveillance and privacy.
Among his other major works, Banks is the co-author of Constitutional Law: Structure and Rights in Our Federal System (Carolina Academic Press, 2019; with Rod Smolla) and Soldiers on the Home Front: The Domestic Role of the American Military (Harvard, 2016; with Stephen Dycus). He is the author, co-author, and/or editor of numerous other titles, including National Security Law(Wolters Kluwer, 2020) and Counterterrorism Law (Wolters Kluwer, 2020)—books that have helped set the parameters for these fields of study—as well as Counterinsurgency Law: New Directions in Asymmetric Warfare (Oxford UP, 2012) and New Battlefields/Old Laws: Critical Debates on Asymmetric Warfare (Columbia UP, 2011).
The subjects of Banks' more than 160 published book chapters and articles range from the military use of unmanned aerial vehicles and the role of the military in domestic affairs, to cyberespionage, cyber attribution, and the FISA court. Recent writing includes "Law Enforcement by Military Means in the United States: Soldiers as Peacekeepers and Cops, Cops as Soldiers;" "Who Did It? Attribution of Cyber Intrusions and the Jus In Bello;" "Next Generation Electronic Surveillance Law: Imagining the Future;" "State Responsibility and Attribution of Cyber Intrusions After Tallinn 2.0;" "Developing Norms for Cyber Conflict;" "An Emerging International Legal Architecture for Cyber Conflict;" and "New Generation Foreign Intelligence Surveillance Law: Renewing 702."
Additionally, Banks spearheaded numerous interdisciplinary research projects for INSCT/SPL,including New Battlefields, Old Laws: From the Hague Conventions to Asymmetric Warfare; Controlling Economic Cyber Espionage; and Countering Foreign Terrorist Fighters, a collaboration with the United Nations Counter-Terrorism Committee Executive Directorate (UN CTED).
Banks joined the SU College of Law faculty in 1978. In 1998, he was appointed a Professor of Public Administration in SU's Maxwell School of Citizenship and Public Affairs, and he was named a Laura J. and L. Douglas Meredith Professor for Teaching Excellence in the same year. In 2008, Banks became the first College of Law Board of Advisors Distinguished Professor. In 2017, the SU Law Class of 2017 bestowed on Banks the Res Ipsa Loquitur Award at their Commencement ceremony, in recognition of his impact on their class both as a teacher and as Interim Dean. Also in 2017, Banks was named Senior Fellow at Georgetown Law's Center on National Security and the Law.
Among his public service appointments, Banks has served as a Special Counsel to the US Senate Judiciary Committee (for the confirmation hearings of Supreme Court nominee Stephen G. Breyer); as a Member and Chair of the Advisory Committee of the ABA Standing Committee on Law and National Security; as a Member of the InfraGard National Members Alliance Board of Advisors; on the Advisory Council for the Perpetual Peace Project; on the Executive Board of the International Counter-Terrorism Academic Community (ICTAC); as an Editorial Board member at The International Centre for Counter-Terrorism in The Hague, The Netherlands; and as a Distinguished Fellow of the Institute for Veterans and Military Families at Syracuse University. Banks also is the Editor-in-Chief of the Journal of National Security Law & Policy
---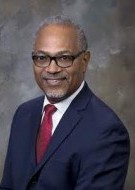 Everett A. Gillison L'85
Everett A. Gillison has had an extensive career as a public servant for the citizens of Pennsylvania, as a social worker, public defender, Chief of Staff and Deputy Mayor for the City of Philadelphia, Board Member of the Pennsylvania Department of Probation and Parole, and Commissioner for the Pennsylvania Ethics Commission. With each step of his journey, he has had a singular focus to use his law training in service to others.
After graduating from the College of Law, Gillison returned to the Defenders Association of Philadelphia where he worked for the next 23 years, developing into an outstanding trial attorney and advocate. He was a member of the first Special Defense and Capital Homicide Unit in the City of Philadelphia's history, which led in raising the standards for lawyers practicing capital case defense. This elevation in the delivery of capital case defense had the effect of establishing that well prepared and adequately funded defense lawyers could dramatically cut the number of indigent defendants receiving the death penalty. In fact, none of the defendants represented by this unit have ever received a sentence of death. Recognition of his outstanding efforts led to his acceptance into the American College of Trial Lawyers as a Fellow in 2006, opening doors for more public service attorneys into the international organization.
The Honorable Michael A. Nutter appointed Gillison Deputy Mayor for Public Safety on January 7, 2008. Charged with reimagining and coordinating the public safety departments, he brought a community-based, holistic approach to City Hall. He started a movement called Philly Rising which took money from the Public Safety agencies and realigned them with true Community Policing efforts. Using data and trust building- the top ten "hot-spot" violent communities saw 15% to 28% drops in violent crime and homicide. From 2008 to 2015, the City saw a dramatic 35% drop in homicides by investing in job training, education, jobs placement, and violence interdiction programs. Coupled with his focus on those returning from custody being given support and opportunities to work at meaningful jobs, he saw a dramatic reduction in the county prison numbers while simultaneously lessening the incidents of crime on the streets.
One of Gillison's major achievements was the investment in a coordinated cities approach to big events and emergency preparedness. Under his tenure, the City of Philadelphia safely hosted more than one million people for the visit of Pope Francis in September 2015. When tragedy struck with the derailing of Amtrak Northeast Regional Train, then President Barack Obama came to thank the assembled team for their professionalism and quick response. The community focused holistic approach Gillison championed proved itself in effective fashion.
Gillison has served on many non-profit boards including the Episcopal Legal Aid, Dawn's Place, Cathedral Chapter of the Diocese of Pennsylvania, Breakthrough of Greater Philadelphia, and the Coalition Against Hunger. To each organization he is a part of he brings not only his distinct brand of servant leadership but also elevates those around him to get involved and change what they feel needs to be changed. He has lectured at many of the Philadelphia Area Law schools, colleges, and universities in a variety of topics, given the breadth of his experience. His favorite has been taking part in "The Road Not Taken," which helps train the next generation of public servants, in law and government.
Gillison grew up in West Philadelphia, graduating from University City High School, from the University of Pennsylvania with a B.A. in Political Science, and from Syracuse University College of Law, class of 1985.
---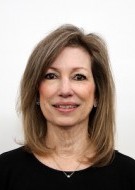 Virginia L. Grady L'83
Virginia (Ginny) Grady (L'83) is the Federal Public Defender for the Districts of Colorado and Wyoming. She oversees the operations of the main FPD Office in Colorado and its two branch offices in Wyoming. The Federal Public Defender operates under the authority of the Criminal Justice Act to provide defense counsel for individuals prosecuted in the federal courts and unable to afford counsel.
Grady was appointed Federal Public Defender by the Tenth Circuit Court of Appeals in 2013. She was sworn in three days before sequestration of the federal budget caused the government to shut down. She began her 37-year career in the Denver Trial Office of the Colorado State Public Defender, where she tried dozens of cases, from property crimes to first degree murder.
Grady joined the Office of the Federal Public Defender in 1990. During her tenure as an Assistant Federal Public Defender, she defended more than 1,500 persons, many charged with crimes carrying mandatory minimum to life sentences of imprisonment. Her caseload included persons charged with drug trafficking, human trafficking, immigration crimes, firearms crimes, environmental crimes, violent crimes, complex securities fraud, money laundering, bribery, bank fraud, and tax fraud. She has argued numerous cases before the Tenth Circuit Court of Appeals.
Grady founded a Continuing Legal Education program for attorneys who practice under the Criminal Justice Act in the US District Courts in Colorado and Wyoming. The program, now a component of the District Court of Colorado Criminal Justice Act Plan, is a mainstay for attorneys who serve under the Act.
Grady is a Fellow in the American College of Trial Lawyers. She has served as Chair of the District Court of Colorado Committee on Conduct, the Court's disciplinary body. She also is the Chair of the Tenth Circuit Criminal Justice Act Standing Committee and a permanent member of the District of Colorado Criminal Justice Act Standing Committee.
---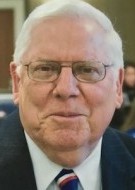 Professor Emeritus Thomas J. Maroney L'63
Thomas J. Maroney is a Professor of Law Emeritus (2011). He is a magna cum laude graduate of Syracuse University (B.A., 1961) and the College of Law (LL.B., 1963) and a member of the honor societies Phi Kappa Phi, the Order of the Coif, and the Justinian Society.
Maroney's interest in history and government led him to major in political science in college, concentrate on public law courses in law school, and pursue a a career teaching and writing about public law, emphasizing Constitutional law and the related subjects of federal jurisdiction, federal criminal law, civil rights, and Constitutional criminal procedure. Among his activities in law school, Maroney was student Editor-in-Chief of the Annual Survey of New York Law and a Notes Editor for the Syracuse Law Review.
After a research fellowship at Michigan Law and practicing law with White and Case in New York City, Maroney returned to his alma mater to teach, beginning in the 1967-1968 school year (one of his students in the legislation course was a young man named Joseph R. Biden Jr. L'68). Maroney also has been a visiting professor at the Cornell and Colorado law schools, and a lecturer at the US Naval War College. Maroney is a member of the New York Bar and is admitted to practice before the US Supreme Court and the state and federal trial and appellate courts in the State of New York .
Maroney has been the Assistant New York State Attorney General in Charge of the Syracuse Regional Office (1979-1981) and the US Attorney for the 32-county Northern District of New York (1994-1999). In 1983 he ran unsuccessfully for Onondaga County District Attorney, losing to the incumbent by 622 votes out of 134,000 votes cast. Maroney has long been a Labor Arbitrator for the American Arbitration Association, the NY Public Employment Relations Board (and by direct appointment of numerous parties), and he has taught Alternative Dispute Resolution and Negotiation at the College of Law.
Maroney also has been active in our community as a volunteer attorney for and President of the local ACLU chapter; a 15-year member of the US Coast Guard Auxiliary serving as Commander of Flotilla 2-1, Phoenix, NY, and Division Operations Officer, Division II, 9th District, Eastern Region; and a member of and Fire Police Officer for the Fayetteville Fire Department.
Maroney is married to Dr. Mary Katharine Maroney G'92, a Distinguished Emerita Professor and Director of Nursing at Utica College. He and Dr. Maroney, their children and their siblings hold a total of 14 degrees from Syracuse University. GO ORANGE!
---
M. Catherine Richardson L'77
Catherine Richardson, a native Syracusan, is a retired Member (partner) of Bond, Schoeneck & King PLLC, where she spent her entire legal career as a business lawyer and advisor.
Believing in the saying "community service is the rent we pay for living on earth," and with the support of Bond, she applied her legal talents and leadership skills to more than 30 organizations. Richardson served as president or chair for a majority of them, as well as becoming involved in many other special projects. She also gave back to her profession by serving as President of the Onondaga County Bar Association and President of the New York Bar Association, the largest voluntary bar association in the United States. In addition, she has served on the Board of Governors of the American Bar Association.
Besides serving her clients, Richardson also added her skills to the boards of several corporations and was even loaned out to a client as Corporate Counsel during a time of acquisitions and mergers. She has been an advocate for the voiceless and strived to promote diversity in the legal profession and its leadership throughout the course of her career. As testament to her service, numerous awards for her advocacy and leadership have been bestowed upon Richardson, including the Distinguished Lawyer Award (OCBA), the Shapiro Award (NYSBA), Outstanding Alumni Award (SUNY Oswego), Lifetime Achievement Award (New York Bar Foundation), and an Honorary Doctor of Laws by the State University of New York.
Richardson graduated from SUNY Oswego (BS, 1963) and University of Northern Colorado (MA, 1969), and—after teaching high school mathematics for nine years—from Syracuse University College of Law (JD, 1977).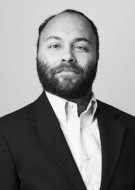 Koert A. Wehberg L'08
---
Koert A. Wehberg is the Executive Director of the Mayor's Commission on People with Disabilities in Philadelphia. Having been selected for this role by Mayor James F. Kenney in 2019, Wehberg develops policies to support and advocate for Philadelphia's 246,000 residents with disabilities. In this role he also supervises Philadelphia's constituent services outreach and the city's Office of ADA Compliance, which is charged with ensuring that the city complies with Title II of the Americans with Disabilities Act, including a long overdue self evaluation and transition plan to make the city's public facilities accessible. In his short time with the city, Wehberg has been able to begin making a positive impact on Philadelphia residents. During the COVID-19 crisis he collaborated with other city agencies and nonprofits to develop a program to deliver food to residents with disabilities who are unable to leave their homes.
Wehberg came to this position with over a decade of litigation and legal advocacy experience. He received a prestigious Equal Justice Works post graduate fellowship in 2008, allowing him to represent low-income people of color with disabilities at New York Lawyers for the Public Interest, Inc. in fair housing, public accommodations, and employment discrimination matters in New York City. Among his many accomplishments as a fellow were making the campus of a large public university accessible for blind and visually impaired students by installing braille, assistive technology, and other accommodations, forcing the largest middle-income cooperative in New York City to install ramps for wheelchair using tenants, as well as working with a nationwide drug store chain to install nationwide telecommunications devices for Deaf customers. Koert stayed at NYLPI for an additional year before moving to Philadelphia, where he married Christine Settino and began working at Disability Rights PA from 2011 to 2019, first as a staff attorney and then becoming a project director in 2017.
At Disability Rights PA, Wehberg achieved a landmark victory in 2016 when he and one of his colleagues settled a class action lawsuit against the state, requiring Pennsylvania to provide applied behavior analysis therapy for approximately 40,000 children with autism. In addition, the settlement required the state to rewrite its regulations so that all children with autism would receive this invaluable therapy and other behavioral services moving forward. Also while at Disability Rights PA, Wehberg also represented students with disabilities in special and higher education cases, as well as adults in employment discrimination and Medicaid matters. One of Wehberg's employment victories was resolving a matter with a large e-commerce company prior to litigation, allowing an employee with epilepsy to return to work after he had been wrongfully terminated. The employee also received the back pay he was entitled to.
Wehberg has conducted numerous trainings and is asked to speak regularly for large and small audiences on disability rights matters. He was the keynote speaker for Temple University's Seventh Annual Disability and Change Symposium this March, and he has been a faculty instructor on CLE's on special education and students with autism. He is a member of the Pennsylvania Rehabilitation Council and the Pennsylvania Developmental Disabilities Council.
Wehberg received his B.A. in English in 2004 from Hamilton College and his J.D. from the Syracuse University College of Law in 2008, with a certificate in Disability Law and Policy. He is admitted to practice law in New York and Pennsylvania state and federal courts.