At Law Alumni Weekend 2021, the Syracuse University Law Alumni Association and the College of Law will celebrate the achievements of four alumni and one professor at the Syracuse Law Honors Awards Ceremony.
This year's recipients have distinguished themselves for their service to the College, their communities, and the practice of law. Below, learn more about the achievements of Laurence G. Bousquet L'80; Joanna L. Geraghty L'97, G'97; Melanie Gray L'81; Professor Paula Johnson; and Carey W. Ng L'02, G'02.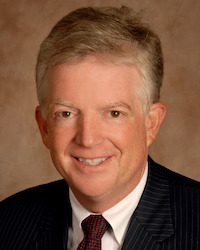 Laurence G. Bousquet L'80
Partner, Bousquet Holstein PLLC
Larry Bousquet is a founding member of Bousquet Holstein PLLC and serves on its Board of Managers. He has performed extensive work involving acquisitions, sales and mergers, capital formation, enterprise structuring, feasibility studies, partnership, and limited liability company law, commercial transactions, estate taxation and business transition planning, and New York and federal income, estate, and gift taxation.
Bousquet serves as special counsel and as general counsel to a number of businesses in industries as varied as trucking, the nationwide leader in municipal sewer root control products and services, worldwide event management, bulk, and specialty dairy products processing, food bar manufacturing, assembly and fabrication of pneumatic and hydraulic systems and sub-assemblies, and the local community college. For each of his clients, Larry serves as a trusted adviser to assist in the development of strategic solutions that achieve the business, personal, and economic objectives of the client.
Bousquet is a director and past member of the Executive Committee of CenterState CEO. Larry is the past President and current board member of the Onondaga Citizens League, where he was the Chair of the 2005 study on Strategic Governmental Consolidation. In that respect, he guided a community-wide process over a period of more than a year that studied all aspects of municipal consolidation and their applicability to governmental structures in Onondaga County. He was the principal writer of the study report. He is a former member of the Consensus Commission on Local Government Modernization. He also served on Mayor Stephanie Miner's Economic Development Transition Team and was a Member of County Executive Joanie Mahoney's Transition Team Task Force for Government Modernization. He served as Chair of Congressman Dan Maffei's Transition Team.
Bousquet is Immediate Past Chair of the Volunteer Lawyers Project of Onondaga County, serves on the Board as Treasurer for the Dunbar Association, Inc., and is Immediate Past Chair of the Board of Trustees of Crouse Health Foundation. He is the Immediate Past Chair of the Board and continues to serve as a Trustee of the Gifford Foundation, and currently serves on the Syracuse University Libraries Advisory Board. He is a past President of the Everson Museum Board and continues to serve as an honorary Trustee. He also served as the Chair of the Turner to Cezanne Exhibition Committee for the Everson. He served for many years on the Board of Directors of Hiscock Legal Aid and is a past president of the Society. He also is a past director of the Syracuse City School District Educational Foundation, where he served as Chair of the Grants Committee for six years.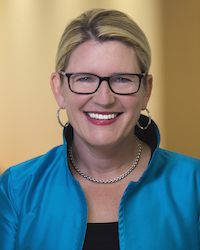 Joanna L. Geraghty L'97, G'97
President & COO, JetBlue Airways Corporation
---
Joanna Geraghty is President and Chief Operating Officer of JetBlue, responsible for JetBlue's operations and commercial performance including airports, customer support, flight operations, inflight service, system operations, and technical operations; safety and security; network and airline partnerships; advertising, brand and marketing; and revenue management and sales.
Geraghty's focus is on delivering a leading customer service experience and enhancing operational and commercial performance while nurturing JetBlue's unique culture and standing as one of the best places to work. Before being named President and COO, she served as JetBlue's Executive Vice President, Customer Experience, responsible for Airport Operations, Customer Support, and Inflight Service. She served as Executive Vice President, Chief People Officer from 2010-2014, after serving as Vice President and Associate General Counsel and Director of Litigation and Regulatory Affairs.
Geraghty has been with the New York-based airline since 2005. Geraghty is a member of the board of the JetBlue Foundation and chairperson of the board of Concern Worldwide, an international not-for-profit. Before joining JetBlue, she was a partner at the law firm Holland & Knight. She received her B.A. from the College of the Holy Cross, her master's in international relations from Syracuse University's Maxwell School of Citizenship and Public Affairs, and her J.D. from Syracuse University College of Law.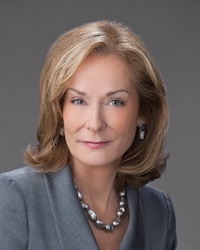 Melanie Gray L'81
Partner (Ret.), Winston & Strawn LLP
---
Melanie Gray was Chair of the Bankruptcy Litigation Practice and partner in the Houston office of Winston & Strawn LLP before her retirement in early 2020. Before joining Winston & Strawn in 2013, she enjoyed almost three decades with Weil, Gotshal & Manges LLP.
Gray concentrated her practice on commercial litigation, with a special focus on complex bankruptcy cases. She has earned multiple recognitions for professional excellence and public service. She was selected as a Fellow of the Litigation Counsel of America as a result of her exceptional accomplishments in litigation, both at the trial and appellate levels, and superior ethical reputation. In both 2013 and 2014, Benchmark Litigation named her as one of the Top 250 Women in Litigation, and she is listed in the 2015 edition of Best Lawyers in America in the Bankruptcy and Creditor/Debtor Rights category. In 2011, she received the Distinguished Alumna Achievement Award from Syracuse University College of Law. In 2010, she was recognized as one of Texas's Most Powerful Women by Texas Diversity Council.
Gray has been named a Texas Super Lawyer each year since 2003 and was named one of the Top 50 Women Lawyers in Texas in 2005 for her work in business litigation and bankruptcy. In 2003, she was recognized as a Woman Achiever by the New York YMCA and as one of ten Houston Women on the Move by Texas Executive Women in 2001. Litigation Management named her as a "Lone Star All-Star" for being among the state's "effective litigators and communicators with great judgment."
Gray has served in leadership roles in numerous legal organizations, including serving on the board of the Houston Bar Foundation, the Interdisciplinary Committee on Law and Accounting of the Houston Bar Association, the Texas Accounting, and Lawyers for the Arts.
In addition to being a Founder and an Executive Committee member of The Center for Women in Law, Melanie is widely known for her community service and contributions to the arts, education, and the advancement of women and serves (or has served) on the following boards: Baylor College of Medicine, Girls Inc., Greater Houston Community Foundation, Society for the Performing Arts, Foundation for Jones Hall, The Jung Center, Greater Houston Women's Center, Legacy Community Health Services Endowment, Teen & Family Services, and Post Oak School. Gray is an inaugural Member of the Syracuse University College of Law Board of Advisors (2004) and a Life Trustee of Syracuse. Along with her husband, Mark Wawro, a partner with Susman Godfrey LLP, Gray was honored by the Anti-Defamation League at the 2015 Karen H. Susman Jurisprudence Award Luncheon.
---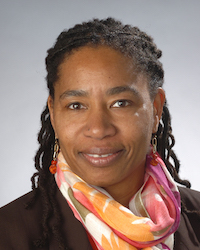 Paula C. Johnson
Professor of Law; Director, Cold Case Justice Initiative
Paula C. Johnson is a professor of law at Syracuse University College of Law and newly appointed to the Franklin H. Williams Judicial Commission. This commission advises and educates decision makers in the New York Court System on issues surrounding litigants and employees of color, implementing recommendations in addressing these issues to ensure equitable justice in New York State.
Johnson earned her B.A. from the University of Maryland, College Park; J.D. from Temple University School of Law; and her LL.M. from Georgetown University Law Center. Professor Johnson and Professor Emerita Janis McDonald co-founded and direct the Cold Case Justice Initiative (CCJI) at Syracuse University College of Law, which investigates racially-motivated murders committed during the civil rights era and in contemporary times.
Johnson has held several distinguished teaching posts, including the Haywood Burns Chair in Civil Rights at CUNY Law School (2005-2006), the Sparks Chair at the University of Alabama School of Law (2008), and the Syracuse University College of Law Bond, Schoeneck and King Distinguished Professorship (2004-2006). She also has taught at law schools at the University of Arizona, University of Baltimore, and Northern Illinois University.
In addition to CCJI-related courses, her teaching areas include criminal law, criminal procedure, race and law, voting rights, professional responsibility, and a seminar on women in the criminal justice system. Her scholarship and activism focus on matters of race, gender, sexuality, criminal law, international human rights, diversity, and access to higher education. Her writings include "Beyond Displacement: Gentrification of Racialized Spaces as Violence—Harlem, New York, and New Orleans, Louisiana," in Accumulating Insecurity: Violence and Dispossession in the Making of Everyday Life (Feldman, Geisler & Menon, eds., Univ. Georgia Press 2011); Interrupted Life: Experiences of Incarcerated Women in the United States (Univ. Calif. Press 2010); and Inner Lives: Voices of African American Women in Prison (NYU Press, 2003).
She is a member of the Democratizing Knowledge Collective at Syracuse University, an interdisciplinary collective that works to create just and inclusive spaces at the university and that values knowledge within and beyond the academy. From 2002-2003, she served as Co-President of the Society of American Law Teachers (SALT), a national organization of approximately 900 law professors. At Syracuse University, Johnson serves on a broad range of College of Law and University committees, including Curriculum (chair), Promotion and Tenure, Committee on Inclusion Initiatives, and International Programs. She is Faculty Advisor to the Black Law Students Association and OUTLAW (LGBTQ organization). She advises law students' research, and serves on committees for joint degree students at SU College of Law and other schools/colleges, and serves on committees for doctoral and master's degree candidates at Syracuse University.
Her honors and awards include the Syracuse University College of Law Award recognizing the Cold Case Justice Initiative on CCJI's Tenth Anniversary (2018); the Syracuse University Black Law Students Association Outstanding Advisor Award (2018); the Syracuse University Office of Program Development, Office of Multicultural Affairs, and Black History Month Committee's Trailblazer Award (February 2016); a Central New York ACLU Ralph E. Kharas Distinguished Service Award in Civil Liberties (2015); the Emmett Till Legacy Foundation Woman of Courage Award in Honor of Mamie Till Mobley (2015); the National Civil Rights Social Justice Award (Philadelphia, MS 2014); a Syracuse University Chancellor's Citation for Excellence; and the Unsung Heroine Award from the Syracuse University Martin Luther King, Jr. Awards Committee.
---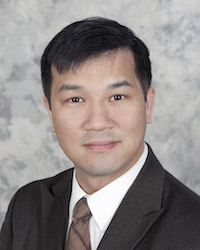 Carey W. Ng L'02, G'02
Assistant District Attorney, Suffolk County District Attorney's Office
In 2002, Ng received his Juris Doctorate from Syracuse University College of Law and his M.P.A. from the Maxwell School. In 1999, he received his Bachelor of Arts from American University.
At the College of Law, Ng was a member of The Digest, the ATLA Trial Team, and the Thomas Tang Moot Court Competition. Also while in law school, he worked in the Hon. Frederick J. Scullin's L'64 chambers at the Northern District of New York and at the US Attorney's Office for the Eastern District of New York. Ng also served as a Research Assistant for Professor Travis H.D. Lewin
From 2009 to 2020, Ng was an active member of the Board of Directors of the Syracuse University Law Alumni Association (SULAA), culminating in his service as Vice President from 2014 to 2016 and President from 2016 to 2018. In July 2020, he was appointed to the Syracuse University Alumni Association Board of Directors.
Upon graduation from Syracuse Law, Ng was appointed by the Hon. Robert M. Morgenthau as an Assistant District Attorney at the New York County District Attorney's Office, where assigned to the Identity Theft and Sex Crimes Unit, prior to his assignment in 2008 to the Rackets Bureau. As a member of the Rackets Bureau, he handled long-term eavesdropping investigations into members of organized crime. In 2018, Ng joined the Suffolk County District Attorney's Office.