At Law Alumni Weekend 2022, the Syracuse University Law Alumni Association and the College of Law will celebrate the achievements of five alumni and one professor at the Syracuse Law Honors Awards Ceremony.
This year's recipients have distinguished themselves for their service to the College, their communities, and the practice of law. Below, learn more about the achievements of Professor Arlene Kanter; Benita Miller L'96; Hon. Norman Mordue L'71; Lisa Peebles L'92; Emil Rossi L'72; and Deborah Stanley L'77.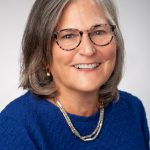 Professor Arlene Kanter
Professor of Law; Laura J. and L. Douglas Meredith Professor of Teaching Excellence 2005-2008; Director, Disability Law and Policy Program; Faculty Director of International Programs; Professor of Disability Studies, School of Education (by courtesy appointment)
Arlene S. Kanter is the founder and director of Syracuse University College of Law's award-winning Disability Law and Policy Program (DLPP). The DLPP is the first and most extensive disability law program in the United States. Professor Kanter is also the faculty director of the College of Law's International Programs and director of the newly inaugurated S.J.D. Program. Professor Kanter joined the law faculty in 1988, and since then, she also has served as the former Associate Dean of Academic Affairs, and Director of Clinical Legal Education, where she began and taught the Externship Program as well as developed and secured funding for six new clinics. She also holds a courtesy appointment in Disability Studies at the Syracuse University School of Education.
Professor Kanter is an internationally acclaimed expert in international, comparative and U.S. disability laws. She has written and edited numerous books, chapters in books published by Cambridge, Oxford, and Michigan, among others, and articles published by journals of such prestigious law schools such as Columbia, Harvard, Hebrew University, NYU, Stanford, and Vanderbilt. Her most recent book, the Development of Disability Rights Under International Law: From Charity to Human Rights (Routledge, 2015, 2017), discusses the development of the United Nations Convention on the Rights of People with Disabilities (CRPD), which she helped to draft as part of an expert committee at the United Nations. To help implement this treaty worldwide, Professor Kanter has trained lawyers, judges, and advocates, and consulted with governments and organizations in such countries as the UAE, Brazil, China, Egypt, India, Israel, Japan, Jordan, Kenya, Palestine Turkey, and Vietnam. Professor Kanter has presented at the UN General Assembly, the UN Committee of the Convention on the Elimination of Discrimination Against Women, and the UN Committee on the Convention on the Rights of People with Disabilities as well as at numerous international and US conferences. Her most recent law review article, Remote Work and the Future of Disability Accommodations, will soon be published by Cornell Law Review.
Professor Kanter is a former visiting scholar at Harvard Law School, the National Academy of Legal Studies and Research (NALSAR) in India, Hebrew University in Israel, Charles University in the Czech Republic, and a fellow at Georgetown Law Center. She is a former Fulbright Scholar at Tel Aviv University and was selected as the 2010 Distinguished Switzer Fellow by the US Department of Education's National Disability Rehabilitation Research Institute. Professor Kanter is co-editor of the Critical Disability Series at SU Press, founder and editor of the SSRN Journal on Disability Law, co-founder of the Disability Law Section of the AALS, and co-founder of the Disability Collaborative Research Group of the Law and Society Association. She is a former Commissioner of the ABA's Commission on Mental and Physical Disability Law. At Syracuse University, Professor Kanter is a recipient of the University's highest teaching award, the Laura J. and L. Douglas Meredith Professorship as well as the College of Law's Bond, Schoeneck and King Distinguished Professorship. She has been honored for her work in disability rights by the American Bar Association, the New York State Bar Association, and other organizations in the U.S. and throughout the world. She received her LL.M. from Georgetown University Law Center and her J.D., with honors, from New York University School of Law.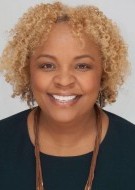 ​Benita Miller L'96
Executive Director, Powerful Families, Powerful Communities NJ
Benita R. Miller is currently the Executive Director of Powerful Families Powerful Communities and an Executive on Loan to the State of New Jersey Department of Children and Families overseeing a five-year demonstration project created to re-imagine New Jersey's child welfare system through a human-centered design process that leverages the voice of community members as co-designers. She previously served as the President and CEO of Children's Aid and Family Services in New Jersey. Prior to her work in New Jersey, Miller served as the Executive Director of Brooklyn Kindergarten Society where she expanded the agency's early childhood education footprint from five to seven centers as well as built the first sensory gym co-located in New York City Housing Authority development.
Additionally, Miller was the founding Executive Director of the NYC Children's Cabinet in the Office of the Mayor as well as served as the Deputy Commissioner of the Division of Family Permanency Services in the Administration for Children's Services (ACS). During her tenure with the Children's Cabinet, Miller developed the City's policy framework titled "Growing Up NYC" and digital platforms— Growing Up NYC and Generation NYC. She also created the NYC Baby Showers Series, coordinated the development of the city's Unity Project focused on providing coordinated and enhanced services to LGBTQ youth and has been instrumental in improving policies for children and families impacted by incarceration. Additionally, she helped develop the City's "Parent Engagement Project" which was a Performance Pilot Partnership federal grant focused on connecting young parents to educational opportunities as well as their children to high-quality childcare. Last, she secured a Robin Hood grant to improve policies and programs for children ages 0–3 years old by creating the Early Childhood Roundtable.
While at ACS, she led initiatives and operations related to ensuring the safety, well-being and permanency of all children receiving foster care services as well as caseload reductions and trauma assessment tools in family foster care. Miller developed the Housing Academy Collaborative to better prepare youth transitioning from foster care to supportive housing and NYCHA developments. She also strengthened services being provided to expectant and parenting youth and secured support from the Center for the Study of Social Policy to develop policies and programming for young fathers who are in foster care.
She created the Office of Older Youth Services and Residential Care Monitoring and oversaw the third phase of residential care reduction for ACS and also facilitated the co-location of ACS staff at Riker's Island to ensure that youth who are in foster care were being appropriately served while awaiting the disposition of criminal matters. Miller also developed the Case Monitoring and Compliance Unit to enhance safety and risk assessments of children and youth being reunified with their families.
Before joining ACS, Miller served as Director of Scholarships at the NAACP Legal Defense and Educational Fund, where among other responsibilities she implemented programs for undergraduate and law student scholars. She is the founder and former executive director of the Brooklyn Young Mother's Collective and is the recipient of the Union Square Award and Petra Fellowship on behalf of her advocacy work with young parents. She was also recognized by the American Civil Liberties Union as one of the top nine advocates to influence Title IX implementation. She previously represented children and young people in child protective, delinquency and PINS proceedings in Brooklyn Family Court as a staff lawyer with the Legal Aid Society. Miller earned a Bachelor of Fine Arts in Print Journalism from Wayne State University where she was a Rosa Parks Scholar at The Detroit News. She earned her law degree from Syracuse University in 1996. She serves as a board member for many nonprofit organizations including Strategies for Youth and is an active member of Alpha Kappa Alpha Sorority, Inc. and Jack and Jill of America, Inc. Ms. Miller joined the Syracuse University College of Law Board of Advisors in January 2022.

Hon. Norman A. Mordue L'71
Senior U.S. District Judge, Northern District of New York
Judge Mordue joined the Federal Bench on December 4, 1998, following his presidential nomination and Senate confirmation in October 1998. The Senate voted on Judge Mordue's nomination in just 16 days, the shortest time to confirm any judge during the entire Clinton administration. Judge Mordue served as Chief Judge for the Northern District of New York from March 13, 2006, to December 15, 2011, taking senior status on July 1, 2013.
Judge Mordue played high school football as a quarterback in Elmira, New York and was awarded a full football scholarship to Syracuse University to play under Coach Ben Schwartzwalder. He was a member of the 1964 Sugar Bowl team.
Judge Mordue graduated from Syracuse University in January 1966 with a Bachelor's degree in Economics, and later returned to graduate from the College of Law in 1971.
Following his completion of ROTC as a Distinguished Military Graduate and Distinguished Military Student, he was commissioned into the Regular Army as a Second Lieutenant in the Infantry. After the Infantry Officers Basic Course, he reported to his platoon in the First Air Cavalry Division. While leading his platoon in the Republic of Vietnam, Lieutenant Mordue was awarded our Nation's second-highest military honor, the Distinguished Service Cross for extraordinary heroism, and the Bronze Star with V device for valor for "courageous leadership and tenacious devotion to duty." He was medically retired as a Captain in December 1968 because of wounds sustained in combat.
While in law school, Judge Mordue worked for two years as a Law Clerk in the Onondaga County District Attorney's Office. After graduating in 1971, as a member of the Justinian Honorary Law Society and the recipient of the Phi Alpha Delta award for academic excellence, he continued for ten more years as a prosecutor. He worked his way up from Law Clerk to Chief Assistant District Attorney in charge of the Felony Trial Unit and Homicide prosecutions within two years.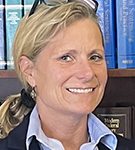 Lisa Peebles L'92
Federal Public Defender, Northern District of New York
Lisa Peebles joined the Northern District of New York Federal Public Defender's Office in August 1999. She was appointed First Assistant Public Defender in 2005 and Interim Federal Public Defender in November 2010. She was officially appointed as the Federal Public Defender for the Northern District of New York in 2013. She is a native of Cleveland, Ohio, and has practiced law in the Syracuse area for the past 26 years. She graduated from Akron University with a B.S. in Political Science and earned her law degree from Syracuse University.
Lisa worked as a clerk in the United States Attorney's Office in Syracuse while attending law school. Upon being admitted to the Bar, she worked as an assistant public defender from 1993-1994 in the Jefferson County Public Defender's Office. Thereafter, she operated a private practice with an emphasis on criminal defense matters. She has tried more than 50 cases to verdict, including both civil and criminal. She has handled numerous appeals in the Second Circuit Court of Appeals. Lisa has dedicated her career to indigent defense work and in 2014 the New York State Associate of Criminal Defense Lawyers named her a co-recipient of the Thurgood Marshall Award for an outstanding criminal practitioner. In 2021, she co-authored a true-crime book, Scrapped: Justice and a Teen Informant. It was a finalist this year for the national Maxy Award in the category of non-fiction and general fiction books.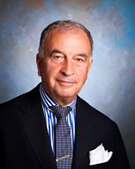 ​Emil M. Rossi L'72
Retired, Law Office of Emil M. Rossi
Emil M. Rossi L'72 has been in private practice in Syracuse, NY, emphasizing federal and state litigation. Earlier in his career he also worked as Counsel to Special Prosecutor Nelson Roth during a New York State investigation into fingerprinting practices (1994–1995); was named Special Assistant Attorney General in the Syracuse-based Office of the Special Prosecutor for Health and Social Services (1975–1976); and was Assistant District Attorney, Onondaga County District Attorney's Office (1974–1975).
For his alma mater, Rossi has been an Adjunct Professor of Law, teaching constitutional law, criminal law, professional responsibility, and other courses. He also was an advisor to the National Moot Court Competition championship-winning teams of 1976 and 1979.
Among his service-oriented activities, Rossi has served on the boards of directors for the Onondaga County Bar Association, Catholic Charities, the Child and Family Service, and St. Peter's Day Care Center. He has been President of Syracuse's Columbus Monument Association since 1994. He also was a Member of the Selection Committee for the Syracuse Chief of Police (under former Mayor Thomas Young); Chairman of Syracuse's Charter Review Commission (1989-1990); a Member of the Onondaga County Charter Review Commission (1993); and Co-Chairman of the Transition Committee for former Syracuse Mayor Roy Bernardi.
Rossi received his B.A. from LeMoyne College in 1963 and an M.A. in English Literature from Syracuse University in 1968. At the College of Law, he received the Order of the Coif, was active in the Justinian Honor Society, and was a Research Assistant to Professor Travis H.D. Lewin. Rossi graduated magna cum laude from Syracuse in 1972.
​Deborah F. Stanley L'77
Interim Chancellor, The State University of New York
Deborah F. Stanley began serving as interim chancellor of The State University of New York, the largest comprehensive system of higher education in the United States, on January 15, 2022.
Chancellor Stanley previously served for 25 years as president of the State University of New York at Oswego. There, she established the Presidential Scholarship Program for outstanding academic achievers, the Possibility Scholarship Program, and the pioneering Oswego Guarantee that promises the necessary classes will be available for students to complete a degree within four consecutive years and, during those years, there will be no increase in the cost of room or meal plans. She enhanced the Oswego Guarantee with the Graduation ROI in 2013—a $300 return on investment awarded to all first-time students who complete their baccalaureate degree in four years or less.
At Oswego, Chancellor Stanley initiated successful national accreditation for the School of Education and national and international accreditation for the School of Business. She led the creation of the School of Communication, Media, and the Arts, and recently established the college's Syracuse campus, located in the Clinton Square area of downtown Syracuse. Under her leadership, new programs such as electrical and computer engineering, human-computer interaction, human development, biomedical and health informatics, cinema and screen studies, and the online MBA programs were established. Chancellor Stanley oversaw substantial growth of full-time faculty—41 over the last five years. Her ambitious campus-wide renewal plan, now in its second decade, encompasses hundreds of millions of dollars in renovations and construction.
Chancellor Stanley has been an invited speaker and panelist at regional, national, and international venues on topics such as sexual assault on campus, experiential learning practices, and leadership. She was co-chair of SUNY's mental health and wellness task force, which provided its recommendations to the Board of Trustees at the June 2021 meeting to expand services for all SUNY students. She served on the American Council on Education's Board of Directors, and is a past chair of the American Association of State Colleges and Universities Board of Directors. She is the current chair of the American Academic Leadership Institute Board of Directors, and serves on numerous other education, climate, and leadership boards and institutes. Chancellor Stanley previously served as board chair of CenterState CEO and co-chair of the CNY Regional Economic Development Council.
Chancellor Stanley earned her baccalaureate degree with honors and juris doctor degree from Syracuse University.