PHILANTHROPIC PROFILES
Our alumni's generosity underwrites the College of Law's success. For many alumni, a tradition of lifelong giving is often tied to personal stories and fond memories of their alma mater. And what better time to reflect on their College of Law days than on the occasion of a class anniversary!
Here, alums celebrating years ending in one share their philanthropic journeys. Tell us yours by emailing us at SULaw@syr.edu.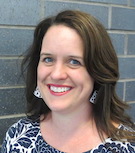 Specializing in international, constitutional, and human rights law, Associate Professor Cora True-Frost is the Bond, Schoeneck and King Distinguished Professor of Law. She is a co-editor, with Martha Minow and Alex Whiting, of The First Global Prosecutor: Promise and Constraints(University of Michigan Press, 2015).
What inspired you to study law?
As a kid, I was focused on addressing what I saw as inequities in our society. I tried to bridge the gaps I saw. I interned as a social worker at a jail while in college and I taught middle school with Teach for America at two under-resourced middle schools in Baltimore and Harlem.
Ultimately, I chose to attend law school because I wanted to address social stratification at a systemic level and litigate education financing cases. I hoped that as a lawyer, I would have access to the keys to unlock the door to more social justice.
Why study at the College of Law?
The opportunity to pursue dual J.D. and M.P.A. degrees at the nation's top policy school was very appealing to me. A truly fantastic feature of our law school is the number of dual degree offerings we offer students so they can really tailor their skill set to their proposed studies.
Syracuse Law and Professor Donna Arzt's Global Law and Practice Center were engaged and generated tremendous work around the Lockerbie Trial, offering me an opportunity to develop and deepen my international knowledge.
What part of law school made a lasting impact?
My most useful, meaningful, and memorable law school classes were the seminars where we were able to critically analyze cutting-edge topics and the role of law in mediating new questions for society.
The seminar on bioethics with Professor Leslie Bender, who was a key role model and mentor for me, stood out, as well as regulatory law and policy with Professor Richard Goldsmith. Then there were professors whose classes led to amazing debates between us students in the halls, such as Professor William Wiecek's Constitutional Law II class, a class I teach today. Professor Chris Day was always willing to debate me about corporate law. We continue to engage now that we're colleagues.
Why is giving back important?
To build a better future for us all, we need to invest in and work to strengthen institutions that make positive change possible. Syracuse Law gave me the skills to pursue my passions, and I want to give back. I also give because of the transformative potential of education.
When I was in law school, I helped in the admissions office and felt a sense of gratitude and desire to help because of the fellowship that I had been awarded. Receiving fellowship support was a real game-changer for me. While my father was a military officer, no one in my immediate family had been a lawyer. I really appreciated being able to study law with the support of the fellowship, so I still designate my gift to fellowships to support students whose lives will be changed by education.
In addition to teaching, you are involved with a number of student groups as a mentor. Why is this important to you?
Our students come to law school with ideas about what they want to do with their law degrees after graduation, and student organizations give them an opportunity to pursue these goals with colleagues and with the support of faculty.
I am very involved with the Women's Law Student Association, serve as the faculty advisor to the Journal of Global Rights and Organizations/Impunity Watch News, and mentor the International Law Society. The time I put in reflects my commitment to support what our students want. Our students work hard, and it's an honor to work with and help them organize events, bring in speakers, and, in the case of the Journal, write and publish on areas of the law that are often very new to them.
These groups offer students the opportunity to build comfort and develop a sense of accomplishment before they enter the job market. The students also experience the power and potential of the law through their organizations. When our students can combine their law tools with the subject of their passion, such as international law or gender equity, magic happens, and happy practicing lawyers are born.