The arrival of Michael Wohl '72, L'75 on the campus of Syracuse University in the late 60's was inevitable. After all, his father and mother were proud alumni who literally placed a fraternity pledge pin in his bassinet! But it wasn't just the Orange spirit that seemed to pass down in his DNA. It was a generational commitment to philanthropy and the idea that "doing well" and "doing good" are synonymous.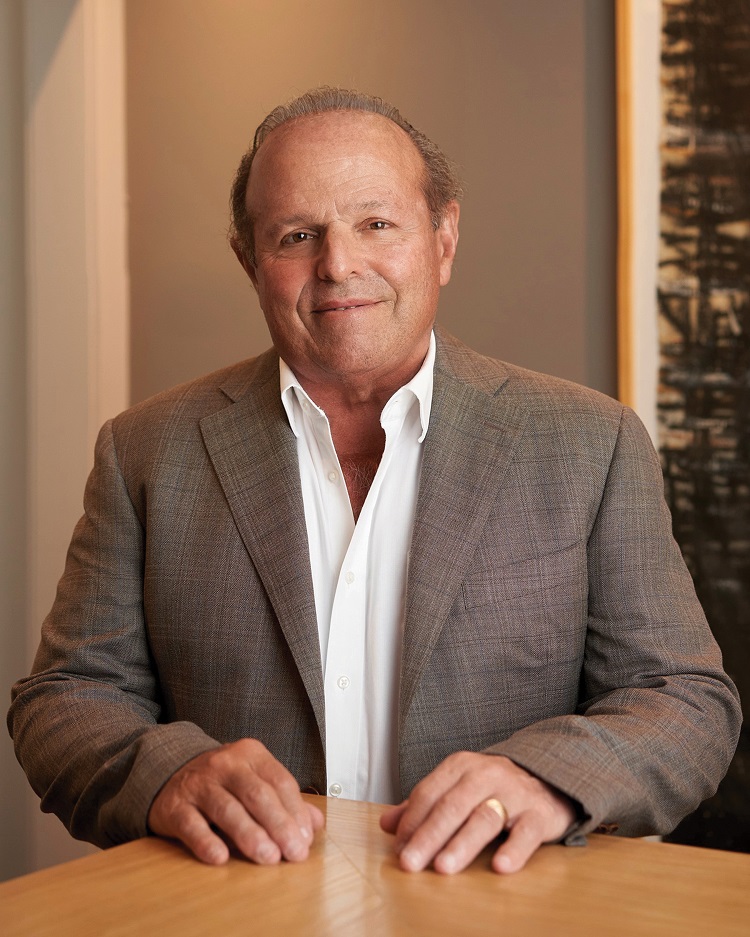 Today, it all makes sense for a man who built a successful career by meeting the needs of the less fortunate. Wohl co-founded Pinnacle Housing Group in 1997, which came to be recognized as the leading producer of affordable housing in the southeast United States, creating homes for countless families across three states.

"I'm very passionate about affordable housing and providing for the workforce, for the elderly, and for those transitioning out of homelessness," says Wohl, who is now a principal in Coral Rock Development Group, LLC, a real estate investment firm focused on mixed-use developments that help communities prosper. One of its most recent projects is in North Miami, FL where a new affordable housing complex will feature 138 apartments. "The fact is that this form of real estate development is a very lucrative business and it has allowed me to engage in philanthropy. What is better than doing well by doing good?"

Real estate investment has allowed Wohl to invest in the future of others, especially students at Syracuse University and its College of Law. Wohl has invested his own "time, treasure and talent" in the development of the campus, its programs and services, and its students. He served on the College of Law's Board of Advisors; is a Life Trustee of the University; was a driving force behind the development of the Barnes Center (the connecting lobby is named for Michael and his wife Betty) and the development of Dineen Hall; provided support for the Betty and Michael D. Wohl Veterans Legal Clinic at the College of Law; funded the Sheila and Alfred Wohl Dining Center at the Winnick Hillel Center for Jewish Life in honor of his parents and the Alfred Wohl '34 Lacrosse Field behind Manley Field House; and supports the academic success of promising students through the Alfred Wohl Memorial Law Scholarship funds. His daughter, Heather Wohl Herzberg '12 has carried on the family tradition for philanthropy, naming the Dean's Suite at Falk College.

Wohl says that investing in law students pays lasting dividends because so many of them go on to contribute to their communities (and to the College) after graduation. In a letter of thanks to Wohl, one scholarship recipient wrote: "The College of Law has provided me with a number of incredible opportunities to grow as an aspiring attorney and, more importantly, as a person. I am incredibly grateful. I hope that one day I will be able to help students achieve their goals, just as you have done for me."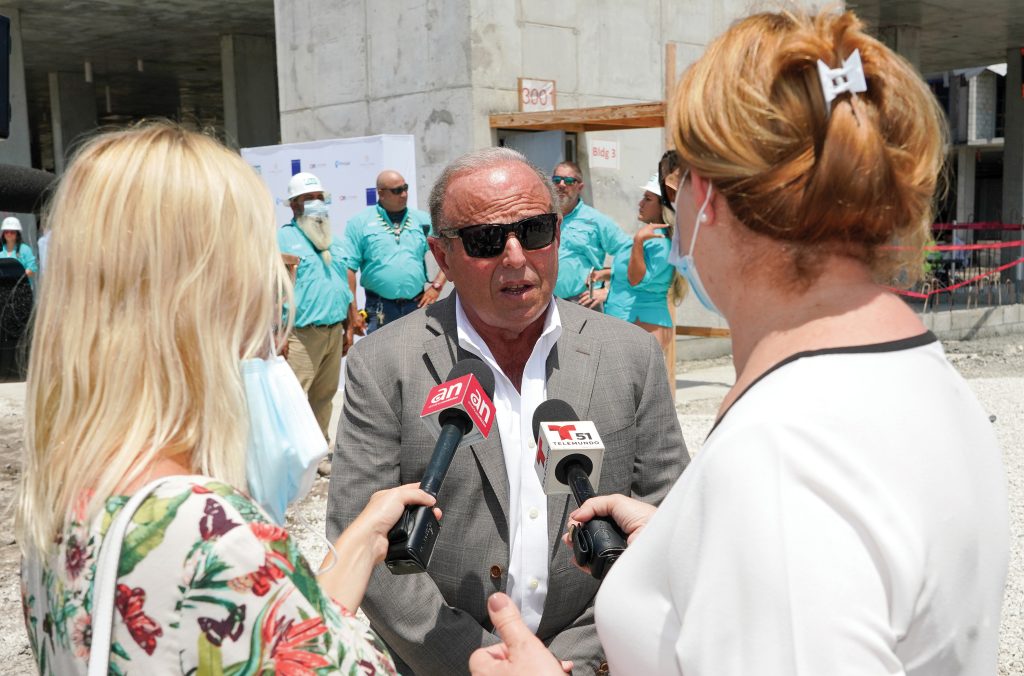 Just as his father set an example for him, Wohl says his philanthropy is motivated by a deep desire to show others "what you can do with your education, your life, your background and your affiliation with Syracuse University."

When he majored in sociology as an undergraduate, focusing on the study and dynamics of small groups, Wohl had no idea how it would come to serve him in his career. "All of my business involves dealing with groups of people, recognizing the dynamics and understanding how to utilize those dynamics to achieve success."

Similarly, Wohl entered law school with an open mind for knowledge and no predisposition to any particular aspect of the law. He recognized the usefulness of a broad legal education. "I knew that law school was going to be a huge stretch for me in terms of academics and discipline. I wasn't like many of my classmates who had the scales of justice hanging above their cribs, destined to be lawyers. I did not. But I had a tremendous sense of the value of my law school education," says Wohl. "The skill sets that you acquire—having the ability to dissect material, to reason and think logically, to speak publicly, to stand up and advocate
for a position. These are invaluable in business and in life—and they came from my law school experience."

Dean Craig M. Boise says it is Wohl's sensitivity and vision for how a legal education can amplify any career that makes him such a valuable advisor, engaged alumnus, and philanthropist. "Michael is supportive of initiatives that make the College of Law more relevant and contemporary in meeting the needs of students and ensuring that their education enhances their professional opportunities. He has taken many of our graduates under his wing and helped them succeed beyond the College."
As his father before him, Wohl used his law degree to excel in the real estate business. Alfred Wohl '34 consulted in the construction of apartment houses, commercial buildings, industrial buildings, shopping centers and post office buildings. As his success increased, so did his generosity. "My father started some amazing things," says a very proud son. "He founded the largest boys and girls club in the United States, in Queens, and he was co-founder of the Long Island Jewish Medical Center, the place where the first COVID-19 vaccine was administered."

When his father passed away, Wohl was in charge of managing his estate and assets, which included a lot of apartment developments in Manhattan. That's when he really fell in love with the real estate business and saw the value of his legal training. He structured sales that ultimately reaped huge benefits for his estate. In the 1990s, there were a lot of distressed properties for sale. Wohl seized the moment and the momentum. "I built my first affordable housing complex in the Little Havana area of Miami, and the 35 units sold out quickly," he recalls. "Again, what is better than doing well by doing good?"
The business of affordable housing not only aligned well with the philanthropic legacy of his father, it also "played into my social consciousness, if you will, that grew out of my academic experiences and being a child of the 60s." Wohl was at Woodstock in the infamous summer of 1969, just as his Syracuse University student experience was being shaped.
"Music had a profound influence on me in the 1960s and 1970s," reflects Wohl. "Perhaps the most beautiful lyric ever written came from the Beatles: 'And in the end, the love you take is equal to the love you make.'"

A fitting phrase for a man who has created opportunities for so many through the love of giving.