Humility. Compassion. Empathy. These are the words used by Syracuse University College of Law students to describe their experiences working in the Low Income Taxpayer Clinic (LITC), which offers pro bono assistance to lower-income taxpayers who have controversies with the Internal Revenue Service involving collections, audits, appeals, and other matters.

How fitting, then, that the LITC is now named the Sherman F. Levey '57, L'59 Low Income Taxpayer Clinic in honor of its founder, a man often described by those same three words: humility, compassion, and empathy.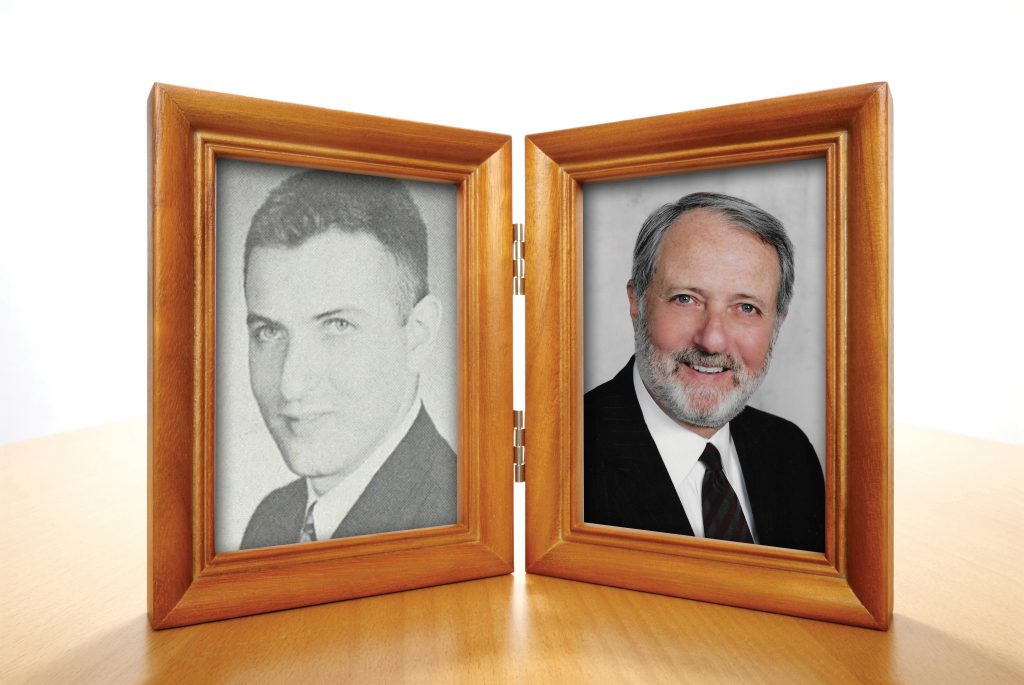 "I remember Professor Levey stressing the grave importance of exemplifying and showing the utmost empathy and compassion when the students of the LITC were dealing directly with the individuals/clients who were probably already fearful and scared of the IRS," says Kathryn Messenger L'03, who was in the first-ever LITC class when it was launched in 2002.

"The clinic is all about developing empathy, and there's just no way you get that from law books or lectures," says Brian Krastev L'20 and is now an International Tax Associate at PwC.

Levey, who passed away in April 2018, is credited with having established the LITC in 2002 while teaching at the College of Law. He secured the clinic's original funding. Former colleague and now Emeritus Professor Martin L. Fried recalls conversations with Levey as the idea for the LITC was taking shape, in which they discussed the need to offer law students an alternative to the criminal law clinic that was popular at the time. "We wanted to be able to give students who were more interested in business and the commercial sphere a chance to get some clinical experience in the real world and insight that could make them better lawyers," says Fried. "Sherm was the mover and shaker behind the LITC, seeing that it could help our students and people who would never have had a chance against the IRS."

Levey devoted countless hours to the LITC, on top of teaching and full-time private law practice in Rochester, NY. "It was Sherm's baby," says Professor Robert Nassau, who co-directed the LITC with Levey during its first several years and now directs the clinic. "Sherm recognized that the clinic would be an invaluable learning experience for students while filling a critical need for underserved residents of this region."

"My father always supported the underdog because he started as one," says Lynn Levey L'94, G'94. "He was entirely self-made. His own father died when he was only 17, thinking his son would not have the means to go to college. But Syracuse University awarded him a full scholarship." He received degrees in accounting and the law in a 3+3 program. "They gave him a chance he would not have had otherwise, and they could not have made a better investment when they chose my father. It's a true 'Circle of Life' thing that my father should found the low income taxpayer clinic because he himself began as a low income taxpayer. He did not die a low income taxpayer, but he served others throughout his career. He loved the practice of law and wanted the students to love the practice, to see there were all these different things you could do with it, that it was fun and that you could serve others."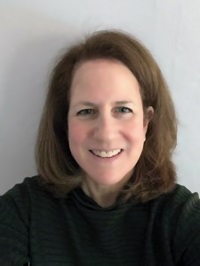 Lynn used her law degree to improve the criminal justice system's response to violence against women, has taught at the College of Law, and now works on national Title IX initiatives. Her siblings are both service-oriented in their professions: brother Ted teaches English to high school students, and sister Amy does international development work. Together, the siblings and Sherm's cousin Edith D. Warner, decided to honor his life and legacy of service and learning with a significant gift to the College of Law.

Though tax clinics in general can trace their history back to the 1970s, there were only a handful of law schools offering such clinics in the year 2002, when Levey "got the ball rolling" at Syracuse, according to Nassau. Levey and Nassau first met while they were both in private practice at different firms—at monthly luncheons attended by tax lawyers in Rochester. Eventually, Levey convinced Nassau to join him as an adjunct professor teaching tax courses at the College of Law. Now, Nassau is a full-time teaching professor, executive director of the Office of Clinical Legal Education, and Director of the LITC.

"Even after Sherm stepped away from the LITC, he talked about it whenever we got together," recalls Nassau. "He took so much pride in how it grew and what it did for the community."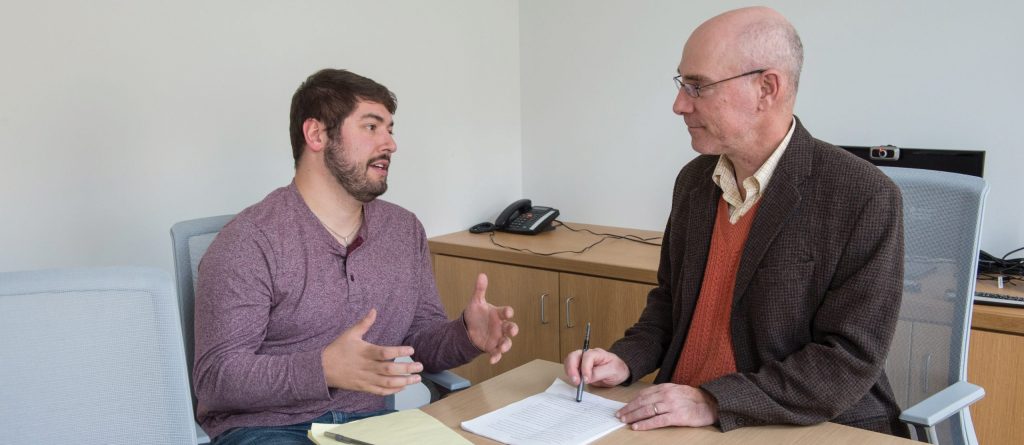 In a recent summary of accomplishments, Nassau called the student attorneys of the LITC "Public Defenders of Tax." Among the many tax controversies they helped resolve last year were those involving the earned income tax credit and other child-based tax benefits, stimulus payments, identity theft, innocent spouse relief, and collection alternatives. Notably, they helped a client obtain a proper New York State tax refund after a hearing in the Bureau of Conciliation and Mediation Services; and successfully resolved a long-running Tax Court case involving the proper tax treatment of a post-bankruptcy deed in lieu of foreclosure.

"As a former tax attorney, I can certainly appreciate the need for the kind of assistance provided by the students in the LITC and the role it plays in our community," says College of Law Dean Craig M. Boise. "It also plays a vital role in legal education. Sherm Levey was a visionary. He understood the importance of law students gaining practical skills and was a key player in the evolution of clinical programs that make Syracuse College of Law both distinctive and relevant."

Nassau has diligently tracked "the cash money we have been able to put into people's pockets" since the start of the LITC. It approaches $2 million! That doesn't count the dollars saved by sparing people from having to pay the IRS (reducing their liability)—that amounts to an average $200,000 each year. And no one has measured the total value of time put in by the students working pro bono for LITC clients—but given that it's a three-credit clinic in which ten students are doing 7 hours of work each week for a 14 week semester, that totals nearly 1,000 hours of pro bono legal work per semester. Over 20 years!

But the success of the LITC isn't just in the numbers. Here's how Nassau defines success: "First, we represent and consult with as many taxpayers as possible. The fact is that the LITC almost never turns away an eligible tax controversy client and never declines to provide a consultation to anyone who contacts us. Second, we are getting the correct tax result in each and every tax controversy case, based on the facts and the law."
Also critical to success, says Nassau, is the student attorney experience: "We ask ourselves: Did the student attorney learn a new and important body of tax knowledge and how to implement and deploy it in real-life situations? Did the student attorney help to resolve a taxpayer's legal controversies—particularly a lower-income taxpayer's legal controversies—and experience the joy and professional satisfaction that flows from such work? Did the student attorney develop a respect for the work done by employees of the Internal Revenue Service and other branches of our Government? Happily, in most cases, I can see knowledge and empathy and excitement blossoming in the brains and hearts of our student attorneys."

And that's exactly what Levey envisioned all those years ago when he and Nassau launched the clinic. "My father was a problem solver, first and foremost," says Lynn Levey. "He easily conveyed the joy of solving problems to his students." In an interview referenced in Syracuse Law magazine, Sherm Levey said: "What I like about practicing law is dealing with real people and real problems. I never quite believed in the grandeur of the law. But I do believe in the rule of law trying to solve problems in a civilized way by an orderly process. The law is basically a framework by which society attempts to solve, or hopefully avoid, problems among people."

As Krastev looks back on his LITC experience, he describes it as "your first real-world glance at real-world practice." As much as law school classes use simulations and mock exercises, they can't match real human interaction with a client. "It was invaluable to get on the phone with a client, talking through the problem, exchanging emails. In a typical law school classroom setting, you're just looking for the right answer. The clinic is totally different. You can't just talk to a client as if they're an exam question. A big tax bill is very daunting to a client. It's an anxiety-inducing, very stressful situation. The LITC experience helped me put myself in the client's shoes, and see the world through their lens. And that has made a difference in my career."

That sentiment is echoed by Messenger. Though she works full-time as senior corporate counsel for Aspen Dental, she spends off hours helping individuals deal with their personal legal problems. "I do my utmost best whenever I am dealing with someone who is not an attorney to show the utmost compassion and understanding with the issues they are facing," says Messenger. "I think the (LITC) clinical experience helped to teach humility and the need to always remember that when helping the less fortunate and individuals who are unable to easily navigate through the daily challenges they may be facing, we should not take for granted the opportunities provided to us as attorneys."

Both Messenger and Krastev represent the living legacy of the LITC and the impact of inspiring professors like Levey and Nassau. "Professor Nassau is one of the smartest people you'll ever meet, but he's also very down to earth," says Krastev. "He makes the learning process feel effortless, not like a chore. I was never into tax law before I took his course on the Introduction to Federal Income Tax. After that course, I took every single tax class and the clinic."

"I believe it's part of my father's legacy that Rob Nassau is there and he is so beloved," says Lynn Levey. Nassau is a four-time recipient of the College of Law's Res Ipsa Loquitor Award, recognizing an outstanding member of the faculty for his service, scholarship and stewardship to the students. He also received the Meredith Teaching Recognition Award for Continuing Excellence in 2020 from the University. "Like my father, Rob doesn't seek the limelight. He just does his work and does it well."

Similarly, Lynn says her father didn't seek recognition for his own work. His interest was in helping others. When he was given a Lifetime Achievement Award posthumously by The Daily Record in Rochester, he was celebrated and honored by colleagues at Boylan Code, the law firm where he worked until his death at the age of 82. They noted that "even after death, there's no doubt that Sherm's impact, accomplishments, and overall commitment to Rochester and the legal community live on."

Lynn recalls one of her father's colleagues coming up to her at the event: "She told me, 'Your father was a champion of many.' My eyes filled with tears. He was indeed a champion of many, and he was so quiet about it. In fact, he probably would not have approved of having his name on the LITC. But it's absolutely the right thing to do."

The right thing to do. That's what Sherm Levey stood for, in the practice of law, in the teaching of his students and in the legacy of the Low Income Taxpayer Clinic.