Innovation Law Center Recognized by Bloomberg Law's Law School Innovation Program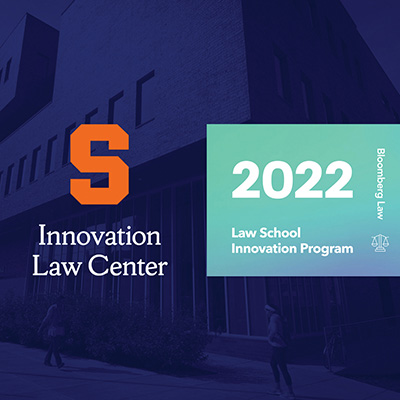 The ILC has been designated a top-scoring program in the Innovation and Experience category of Bloomberg Law's inaugural Law School Innovation Program.
ILC students work with Syracuse University engineering and business school students, advise clients on their intellectual property, and deliver regulatory, patent, and market research to support the commercialization of new technologies. ILC faculty conduct classes on bringing technologies to market, and related legal fields. The program provides extensive hands-on learning opportunities for students to guide real clients on new technologies. ILC clients include both start-ups and established companies, as well as several university tech transfer offices.
This experiential, interdisciplinary education prepares College of Law students for careers in IP law, technology, and the innovation ecosystem. Recognized as the sole New York State Science & Technology Law Center, the ILC delivers critical economic development support across the State of New York.
"The College of Law is honored to be recognized by Bloomberg Law in the field of legal experiential education," says College of Law Dean Craig M. Boise. "The Innovation Law Center pioneered the educational field of technology commercialization law 30 years ago and continues to expand educational options and opportunities for its students and deliver vital research to its clients."
"What is special about the ILC is that the work conducted by the Center benefits so many people and organizations. Our students receive invaluable experience working with real clients that positively position them for success in the job market. Our clients benefit from important research that guides them through the commercialization process and mitigates risk during the critical early stages of funding.  The ILC's high placement rate, reflecting our track record of converting student experiences into employment successes, is one of our proudest measures."

Brian Gerling L'99, Executive Director of the ILC 
First Cohort of Students Enrolled in Graduate Level Certificate of Advanced Study (CAS) in Technology Law and Entrepreneurship Graduate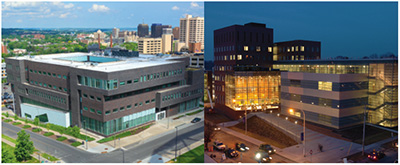 Three of the first cohort of six students enrolled to receive the Certificate of Advanced Study in Technology Law & Entrepreneurship (CASTLE) graduated this May from the College of Law.
A new partnership between the College of Law and Martin J. Whitman School of Management, the program leverages areas of strength at each of the schools that equip students with an advanced, marketable designation as they seek careers at the intersection of law, business management,
and technology. 
"The CASTLE partnership has allowed me to gain broad exposure to innovative and unique topics," said 2L Patrick Mullery. "It has been a great opportunity to learn from and expand my network of, peers and professors with a variety of backgrounds. I hope to engage with entrepreneurs in the future—and this partnership has pointed me in the right direction."
2L Michael Ortizo explains, "Coming from a non-business and non-STEM undergraduate background, the CASTLE Program has allowed me to explore my recent interest in the intellectual property and business world. In addition, it has given me the opportunity to network at a deeper level with entrepreneurs at the Whitman School of Management."
The ILC is seeking to expand this partnership program in the future to other graduate-level students across the Syracuse University campus. 
Innovation Law Center Launches 4th Year Program Residency Position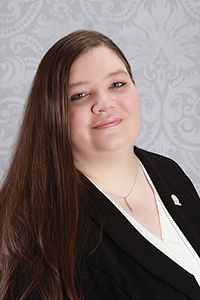 New this year, the ILC launched a 4th-year Program Residency position available to recent College of Law graduates. This one-year, full-time position provides students with an opportunity to gain real-world experience that they can use as a springboard for future careers at a law firm, industry, start-up, or however they choose.
Positioning the ILC as a job incubator, this Program Residency position is mainly available to students who participate in the ILC during their time at the College of Law. The first graduate to hold the position is Penny Quinteros L'23.
"This is a phenomenal opportunity for law students to get experience after graduation. The intersection of technology and the law impacts so many industries and fields that the position really allows for wide-ranging opportunities. Intellectual property is very important to the national security realm which is a personal focus for me. This position offered me the flexibility to be able to research and write on that topic while getting the hands-on experience necessary to succeed in a technology-focused law practice." 

Penny Quinteros L'23
With Quinteros on the team, the ILC is now nimbler and has expanded its offering to clients to provide reports in a much shorter timeframe than ever before. The goal of the job incubator is to broaden opportunities for students as well as generate additional revenues that can then be reinvested into the program for future growth.