Mock Trial Provides Courtroom Experience for College of Law and Newhouse Students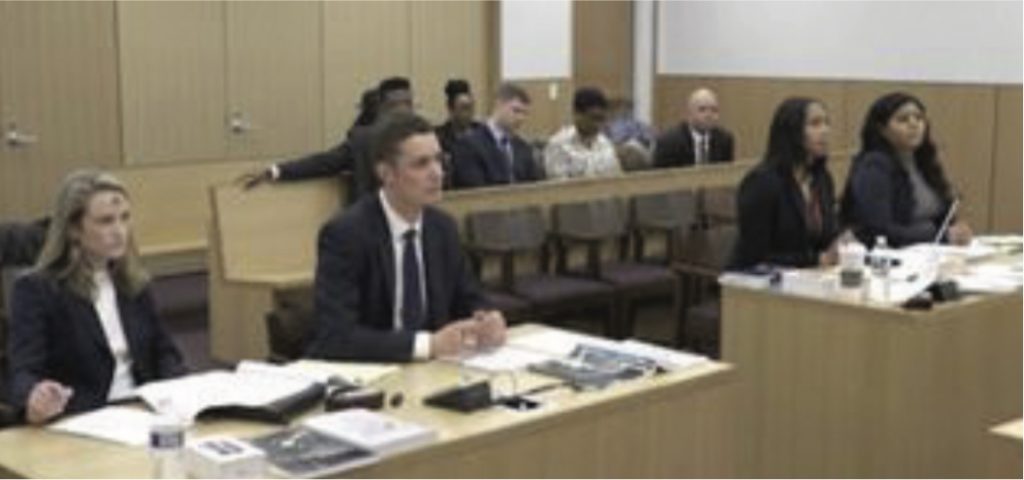 Two Syracuse University professors have teamed up in an innovative cross-campus collaboration to allow future television reporters and lawyers to experience the drama of a high-profile murder trial. College of Law Professor Todd Berger and Professor Elliott Lewis of the S.I. Newhouse School of Public Communications convened their respective classes for the mock trial of People v. Mitchell, a fictional case involving the shooting death of a young woman.
In this cross-disciplinary class, law students played the roles of prosecutors and defense attorneys, questioning witnesses and making objections during testimony. The Newhouse
students honed their skills as television journalists, performing live updates during breaks in the trial and producing a narrated report after its conclusion.
"I honestly don't know of another law school that offers such a unique opportunity in a beginner's trial advocacy class," Berger says. "It gives law students an early taste of what it's like to represent a client in the media as well as in the courtroom."
---
Dean Boise Raises the College of Law's Profile at the Annual NYSBA Meeting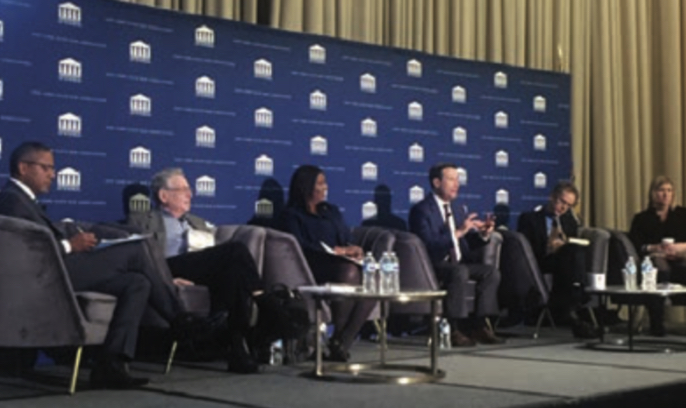 At the New York State Bar Association's (NYSBA) Annual Meeting in January 2020, Dean Boise moderated the Presidential Summit panel, attended by more than 500 people. The panel tackled head-on one of the most disturbing and enduring trends of our time—the rise of white nationalism and domestic terrorism. The topics and remedies discussed are resonating far beyond the discussion.
Boise also gave the Keynote Address to NYSBA's Judicial Section. "Preparing Students for a 21st Century Law Practice" examined how Syracuse and other law schools are innovating curricula and programs and adapting to the future of law practice.
---
Professor Dorfman Spearheads New Empirical Study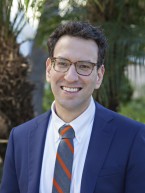 Professor Doron Dorfman and a team of researchers from the aChord Center: Social Psychology for Social Change at the Hebrew University of Jerusalem have been conducting research for the 2019 Municipal Accessibility Index in Israel.
The study examines the Israeli public opinion toward people with disabilities, as well as perceptions of accessibility in different areas of life (including social life, labor market participation, and health care) among disabled individuals.
---
Professor Kohn Joins Yale Law During Spring 2020 and Serves as Advisor to the American Law Institute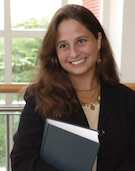 Professor Nina Kohn, David M. Levy L'48 Professor of Law and Faculty Director of Online Education, spent the spring 2020 semester as a Visiting Professor of Law at Yale Law School. A faculty affiliate with Syracuse University's Aging Studies Institute, Kohn taught a seminar on Law and Aging at Yale. Kohn's research focuses on elder law and the civil rights of older adults and persons with diminished cognitive capacity.
Kohn also accepted an invitation from the American Law Institute (ALI) to serve as an advisor on the ALI's Restatement of the Law Third, Torts: Concluding Provisions project. This project focuses on medical liability, vicarious liability, statutes of limitation, and wrongful death and survival actions.
"This project will play an important role in clarifying some of the most dynamic areas of tort law," says Kohn.
---
Professor Emerita Wilhelmina Reuben-Cooke Remembered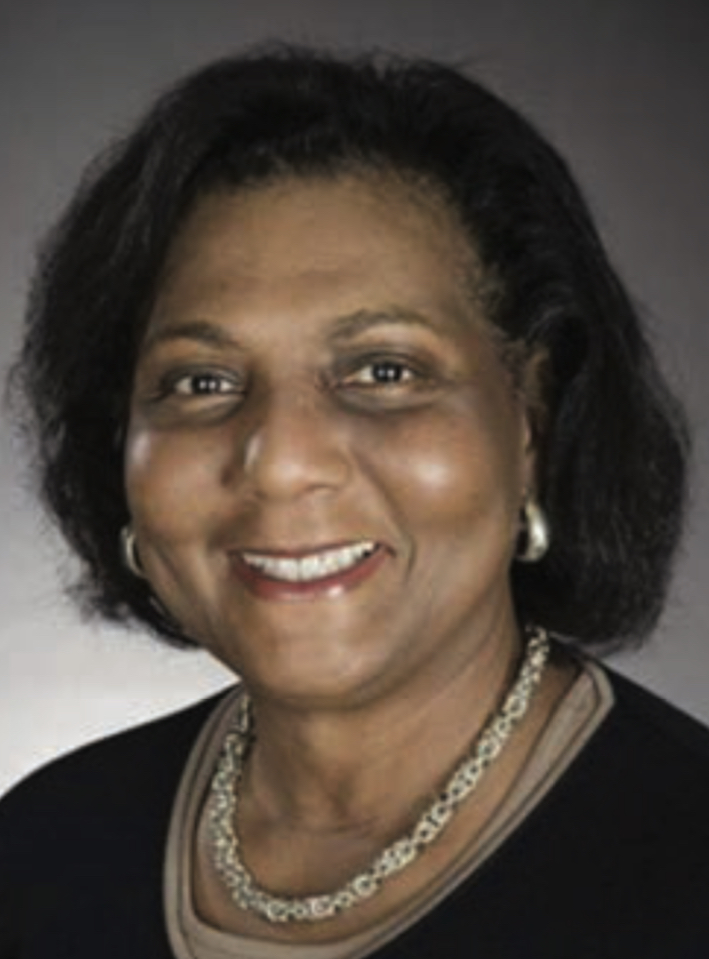 Wilhelmina Reuben-Cooke, Professor Emerita of Law and an influential leader at Duke University, died October 22. She was 72.
A native of South Carolina, Reuben-Cooke was one of the first five African American undergraduate students at Duke University and was active in the civil rights movement.
She graduated from Duke in 1967 and the University of Michigan Law School in 1973.
After graduation from law school, she worked in communications, antitrust, tax, securities, criminal, and general corporate law. She served as Associate Director of the Institute for Public Representation (IPR) at the Georgetown University Law Center and was responsible for litigation before the Federal Communications Commission and the federal courts, including the US Supreme Court, at IPR and the Citizens Communication Center.
Reuben-Cooke began her teaching career at the College of Law in 1986. While at the college, she drew on her experience to develop a summer externship program in Washington, DC, building the program to include studies in communications law, federal legislature advocacy, disability law, labor law, and civil rights. She also served as Associate Dean for Academic Affairs and directed the college's academic programs. Reuben-Cooke left the College of Law in 2003 to become Provost and Vice President for Academic Affairs at the University of the District of Columbia, a position she held until 2007.
"Wilhelmina was a pioneering woman—here on the faculty at the College of Law and earlier as one of the first five black students to enroll at Duke University in 1963," says Professor Paula Johnson, professor in the College of Law. "We first met at Georgetown University Law Center when she was Associate Director of the Institute for Public Representation and I was an LL.M. student with the Center for Applied Legal Studies. She was here when I first came to the College of Law and supported so many of us across the SU campus and throughout the Syracuse community. She will be greatly missed. May she rest in peace and power."
"When I think of her, I think of her ability to maintain grace and warmth in spite of adversity and under pressure," says Sarah Ramsey, Professor of Law Emerita. "She was a splendid presence at the College of Law and a wonderful friend and colleague."
Professor Christian Day says Reuben-Cooke was a warm, bright, and infectious colleague. "Her smile lit up the room," he says. "She was principled and fair, and her expertise in communications law established links with Newhouse. She was an exceptional mentor for many of our students."
"Wilhelmina was a remarkable woman and role model in every way. She enriched the College of Law environment by her enormous contributions to our ways of interacting with one another and by living her commitments and values," says Professor of Law Emerita Leslie Bender. "She enriched my life by the warmth, grace, intelligence, and friendship she offered. Those of us who were privileged to have been her colleagues and friends know how lucky we are."
Reuben-Cooke served as a trustee of Duke University for two terms, and she held numerous honors, including the Duke University Distinguished Alumni Award and the Sojourner Truth Award from the Syracuse University chapter of the National Association of Negro Business and Professional Women's Clubs.
She is survived by her husband, Edmund D. Cooke Jr.; two daughters, Wilhelmina Nilaja Cooke and Shani Malika Cooke; and several siblings, nieces, nephews, and cousins.