Class of 2020 Celebrates Virtually with Friends, Family, and Alumni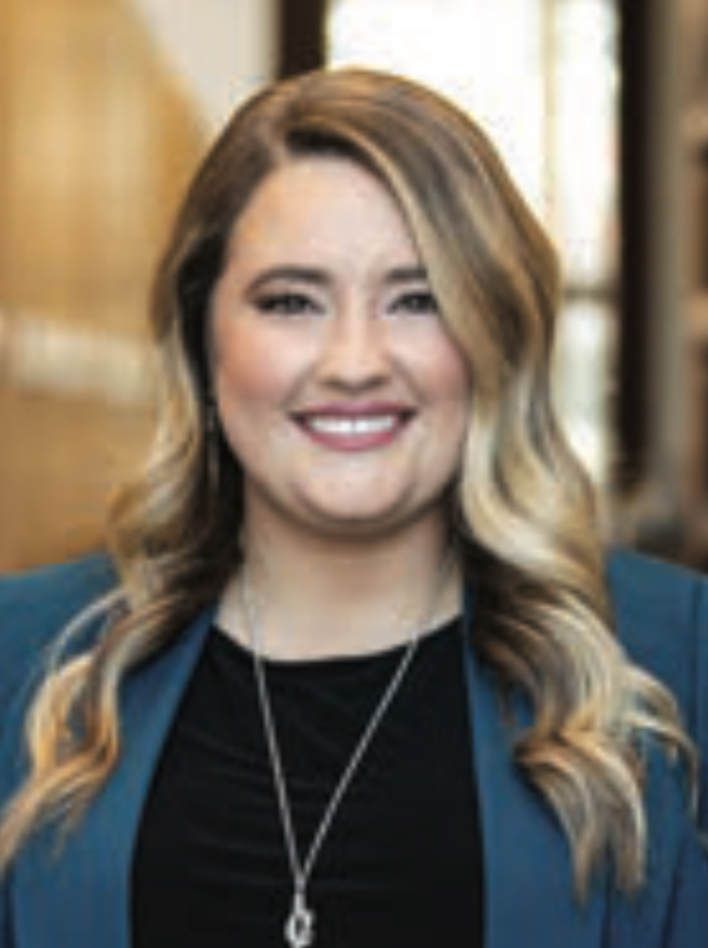 On May 8, 2020, at 11 a.m., the College of Law Class of 2020—along with faculty, staff, alumni, and guests—would have donned caps and gowns to share the joy and tradition of Commencement exercises in front of family and friends.
However, the COVID-19 crisis meant that the College of Law community was not able to gather together on that spring morning. But we were together in spirit, both on the evening on May 7 for an awards ceremony and on May 8 with a special video send-off for the J.D. and LL.M. graduates.
"I am very proud of all you have accomplished in our three years together, and I know much more lies ahead," said Dean Boise. "I am not alone, as evidenced by the many special messages to the Class of 2020 from teachers, mentors, friends, and supporters. While our celebration of the class was virtual, our pride is palpable."

The special video featured congratulations from 47th Vice President Joseph R. Biden Jr L'68, a message from Commencement speaker Joanna Geraghty L'97, along with comments from Class President Aubre Dean L'20, LL.M. Student Bar Association Representative Betania Rodriguez Allo LL.M.'20, and SBA President Omar Mosqueda L'20. Well wishes from faculty and staff rounded out the video.
Visit lawcommencement.syr.edu to view the video, a slideshow, and more. Be sure to check the website for updates on our in-person celebration of the Classes of 2020 and 2021 in May 2021.
---
Class of 2019 Achieves NYS Bar Exam Pass Rate of 88%; Class of 2017's Ultimate Pass Rate Exceeds 95%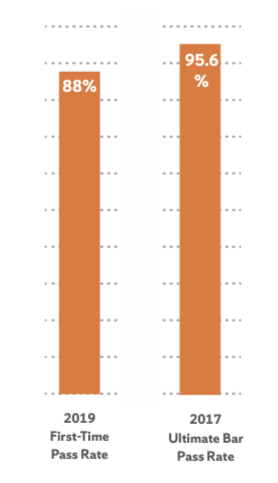 Graduates who took the New York State Bar Exam for the first time in July 2019 achieved an 88% pass rate. This first-time pass rate is significantly higher than 2018's first-time pass rate of 83% and also surpasses the average of all New York State ABA law schools (85%) and all ABA law schools nationwide (86%).
2017 graduates also garnered great news. More than 95% of 2017 grads passed the bar exam regardless of jurisdiction, according to "ultimate bar pass rate" data released by the ABA Section of Legal Education and Admissions to the Bar. The 2017 ultimate bar pass rate of 95.6% places Syracuse in the top 20% of ABA-accredited law schools nationwide.
"We continue to invest in our students with continuous improvements to our curriculum, bar readiness programs, and other academic support initiatives. Our goal is, and will always be, to help our students achieve a 100% bar passage rate," says Dean Boise.
---
College of Law Introduces Third Year Away Option for Residential J.D. Students
Starting with the Class of 2023, students in the College's residential J.D. program will have the option of spending their third year entirely off-campus while still taking courses from College of Law faculty. Specifically, students in good standing will have the option to enroll in the Third Year Away program, which will allow them to satisfy their remaining graduation requirements by completing a supervised externship in a legal practice setting and by taking up to 12 credits of interactive online courses.
The Third Year Away program builds on the College's established Externship Program, and it also capitalizes on the infrastructure of JDinteractive, which enables students to participate fully in the academic, intellectual, and social life of the College off-campus.
---
College of Law and Whitman School Launch Nation's First Online Joint J.D./M.B.A. Degree Program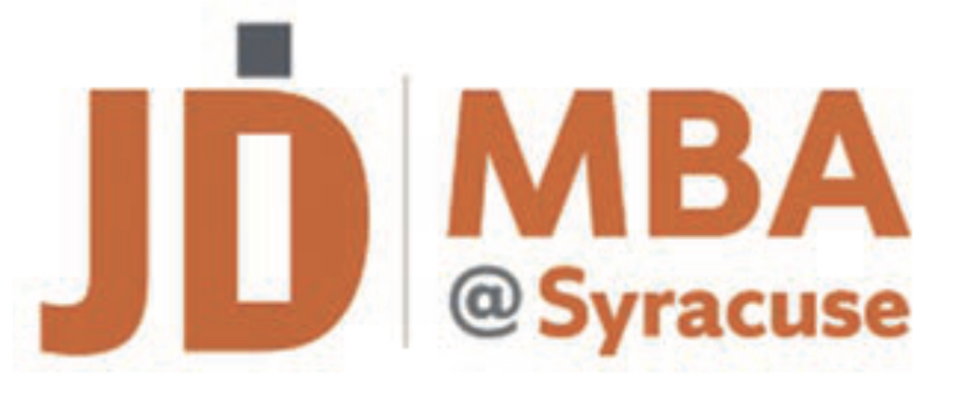 The nation's first online joint J.D./M.B.A. degree program—in partnership with Syracuse University's Martin J. Whitman School of Management—combines the JDinteractive program with the Whitman School's highly ranked MBA@Syracuse online program.
"As we've learned from decades of success with our joint residential .JD./M.B.A. with the Whitman School, there is strong demand for a joint law and business education," says Dean Boise.
JDi students will be eligible to apply to the joint J.D./M.B.A. degree program starting this year. Before starting the online M.B.A. portion of the joint degree, JDi students must be separately admitted to the Whitman School, have completed 34 credits of law school, and meet all defined academic requirements.
---
AccessLex Institute Supports the College's Diversity Initiatives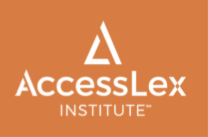 A Diversity Pipeline Research Grant from the AccessLex Institute will allow the College of Law to create a Jump- Start Program to help ensure that students in the College's 3+3 Program with three Atlanta-based HBCUs: Spelman, Morehouse, and Clark Atlanta will be successful in their 2020 legal studies.
The program will provide participants with access to the College's faculty, law students, and alumni; an introduction to the legal profession; and training sessions to prepare them for the LSAT and the College's rigorous curriculum.