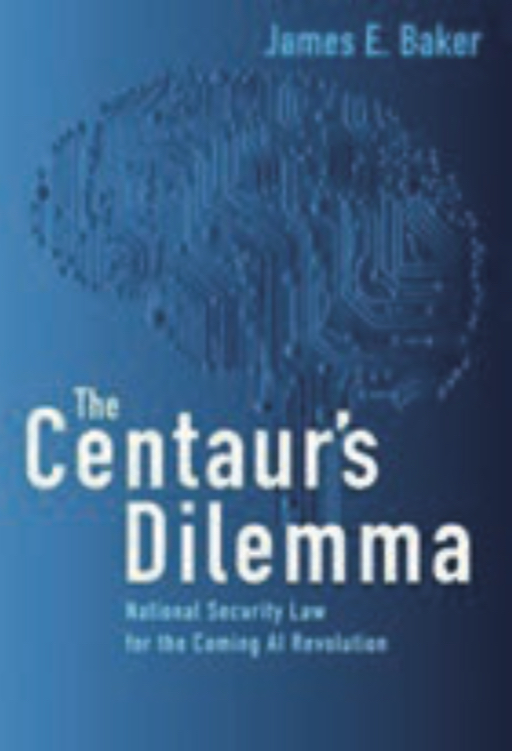 The Centaur's Dilemma: National Security Law for the Coming AI Revolution
Hon. James E. Baker
Brookings Institution Press, 2020
In The Centaur's Dilemma, Baker addresses how national security law
can and should be applied to the novel challenges, threats, and opportunities posed by the rapidly advancing field of artificial intelligence (AI). The book assesses how the law—even when not directly addressing artificial intelligence— can be used, or even misused, to regulate this emerging technology.
The book covers, among other topics, national security process, constitutional law, the law of armed conflict, arms control, and academic and corporate ethics. Using his own background as a judge, Baker examines potential points of contention and litigation in an area where the law is still evolving and does not yet provide clear and certain answers.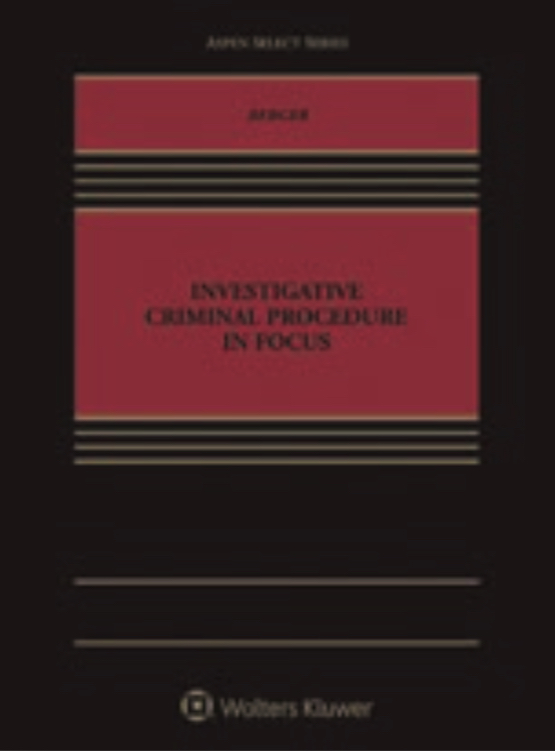 Investigative Criminal Procedure in Focus
Professor Todd A. Berger
Wolters Kluwer, 2020
Investigative Criminal Procedure in Focus provides law students with a thorough understanding of investigative criminal procedure, combining complex legal concepts and providing hands-on exercises.
The book provides a general introduction to the world of criminal procedure; explains the differences between substantive criminal law and criminal procedure, as well as the differences between the investigative and adjudicative stages of the criminal justice process; and focuses on the sources of criminal procedure law, Fourth Amendment jurisprudence, interrogation law, and eyewitness identifications.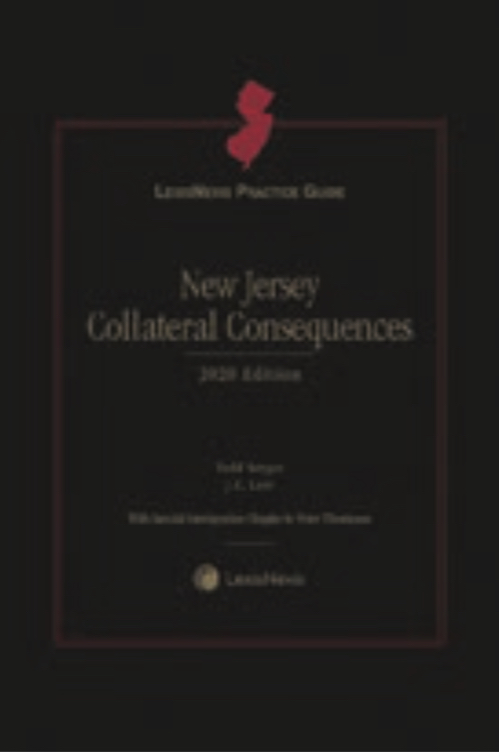 LexisNexis Practice Guide: New Jersey Collateral Consequences
Professor Todd A. Berger, et. al.
LexisNexis, 2019
Written by experienced practitioners, the Practice Guide offers concise explanations of collateral consequences flowing from specific New Jersey criminal convictions, general classes of offenses, and types of offenses, as well as practice strategies, checklists, and appendices to help practitioners identify and address all the collateral consequences across the New Jersey crime topology.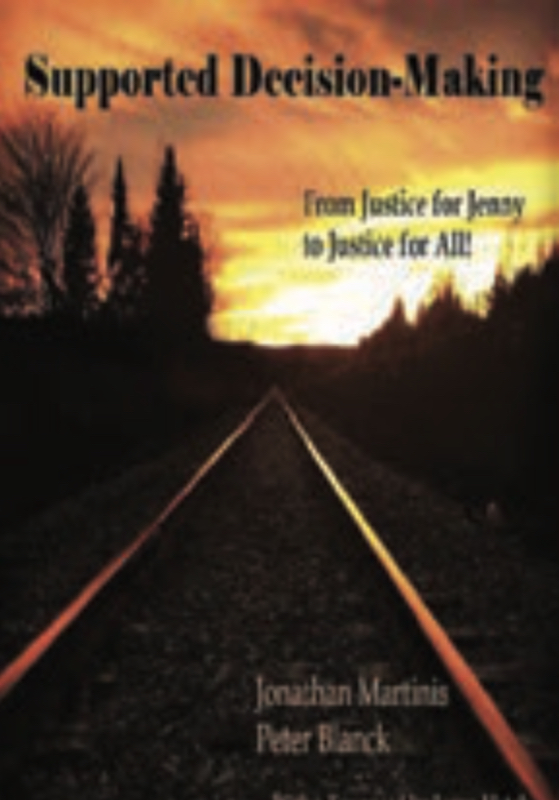 Supported Decision-Making: From Justice for Jenny to Justice for All
University Professor Peter D. Blanck
(With Jonathan Martinis) Something Else Solutions, 2019
In this book, Jonathan Martinis and Peter Blanck tell the story of Jenny Hatch, a young woman with Down syndrome who fought for the right to make decisions for herself in a case where her parents sought to place her in full guardianship. She eventually prevailed, in part by demonstrating how she uses supported decision-making (SDM) to make her own decisions with help from people she trusts.
Blanck and Martinis offer practical tips and model language to help request, receive, and use SDM in the programs and life areas people with disabilities use every day, including special education, vocational rehabilitation, person- centered planning, health care, money management, and more.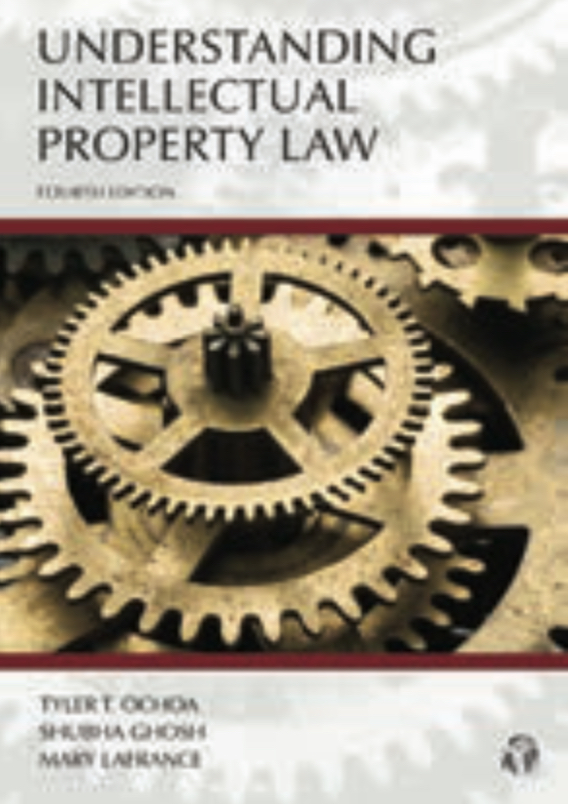 Understanding Intellectual Property Law (4th Edition)
Professor Shubha Ghosh
(With Tyler T. Ochoa & Mary LaFrance) Carolina Academic Press, 2020
There have been a number of important developments in US intellectual property law since the third edition of Understanding Intellectual Property Law. Congress enacted the Defend Trade Secrets Act of 2016 to provide a federal civil cause of action for misappropriation of trade secrets, and it enacted the Music Modernization Act of 2018, which creates a blanket license for digital music providers and extends federal protection to sound recordings fixed before Feb. 15, 1972.
In addition, courts continue to work through the implications of earlier statutory revisions, such as the landmark America Invents Act of 2011. The US Supreme Court has reviewed
IP cases during the past four years, deciding 18 patent cases, four copyright cases, and five trademark cases. In addition, the federal Courts of Appeals decided more than 1,000 patent cases, 230 copyright cases, and nearly 300 trademark and false advertising cases. Updated to reflect this new material, the fourth edition covers all topics and issues likely to be addressed in an IP survey course.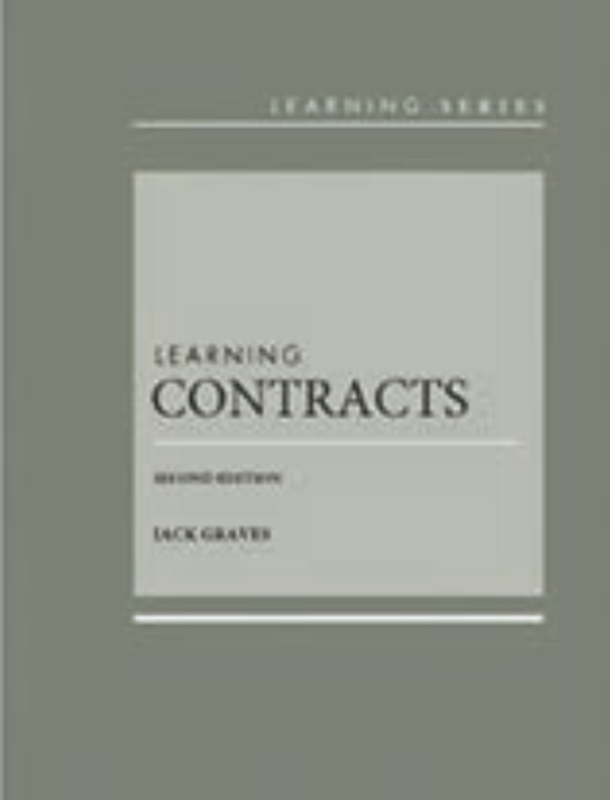 Learning Contracts (2nd Edition)
Professor Jack M. Graves
West Academic Publishing, 2019
Learning Contracts provides 50 discrete lessons covering the full body of basic contract law, including a comparative approach to coverage of the common law, Uniform Commercial Code Article 2, and the United Nations Convention on the International Sale of Goods.
Each lesson includes expected learning outcomes followed by highly structured presentations, detailed explanations, illustrative examples, and helpful summaries, all designed to make the doctrine more readily accessible to students than the traditional case method.
Learning Contracts includes carefully selected teaching cases, allowing class time to be used for the application of newly introduced doctrinal materials to the problems at the end of each lesson. While some well-known cases are presented in their original form, many other cases are presented in the form of examples or problems.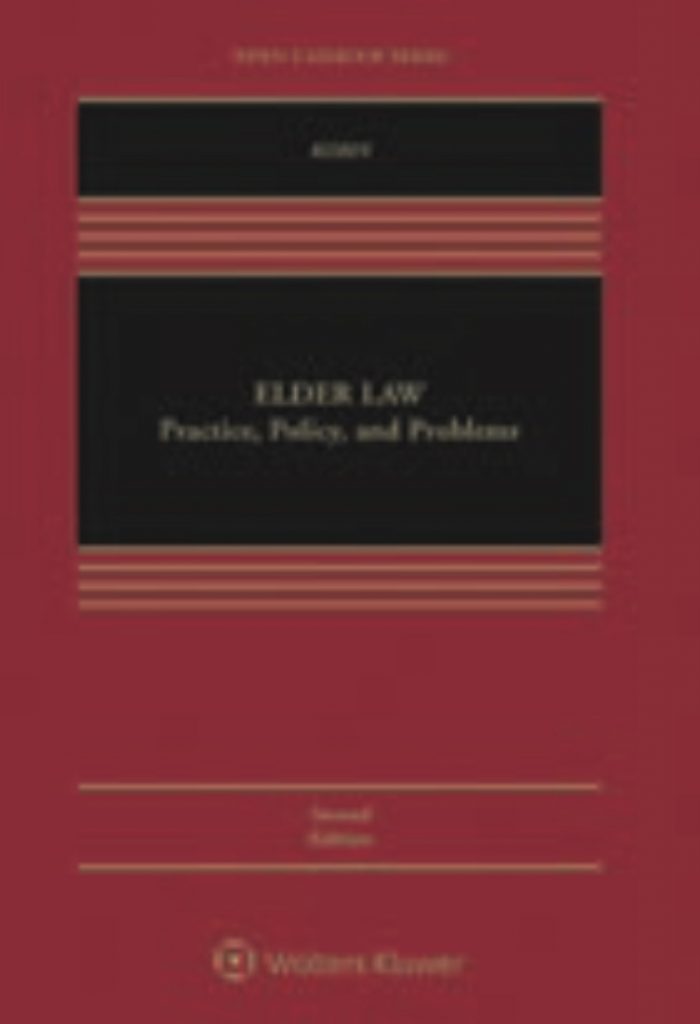 Elder Law: Practice, Policy, and Problems (2nd Edition)
Professor Nina A. Kohn
Wolters Kluwer, 2020
Elder Law: Practice, Policy, and Problems combines a client-focused approach with in-depth discussions of elder law- related policy issues. Designed to be simultaneously practical and theoretical, it provides students with specific legal knowledge and a conceptual framework for understanding key issues facing older adults and the attorneys who represent them.
New to the second edition are comprehensive updates that capture changes in law and policy, including major revisions to nursing home regulations, new developments in guardianship law, and an emerging line of cases on age discrimination in hiring. There is also
new coverage of caregivers' rights, "gray divorce," supported decision-making, and social service interventions that address elder abuse.
Fry Bread: A Native American Family Story
Professor Kevin Noble Maillard
(With Juana Martinez-Neal) Roaring Brook Press, 2019
Told in lively and powerful verse by Kevin Noble Maillard, Fry Bread is an evocative depiction of a modern Native American family, vibrantly illustrated by Pura Belpre Award winner and Caldecott Honoree Juana Martinez-Neal:
Fry bread is food. It is warm and delicious, piled high on a plate.
Fry bread is time. It brings families together for meals and new memories.
Among the book's honors to date:
Winner, 2020 Robert F. Sibert Informational Book Medal
Winner, 2020 American Indian Youth Literature Picture Book
A 2020 ALA Notable Children's Book
A 2019 Publishers Weekly Best Picture Book
A 2019 Chicago Public Library Best of the Best Book
A 2019 National Public Radio Best Book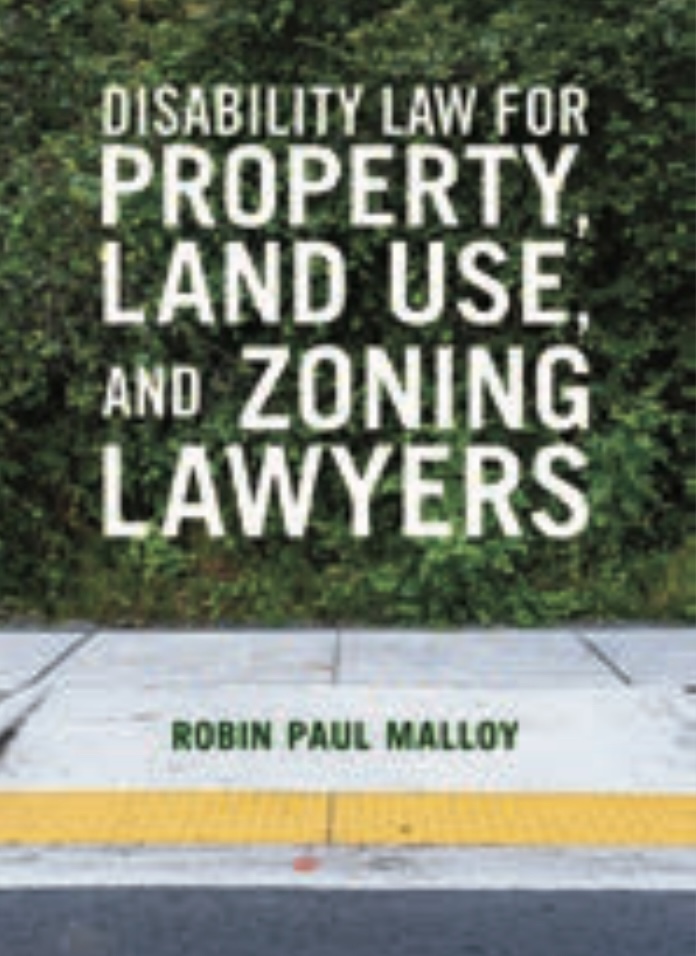 Disability Law for Property, Land Use, and Zoning Lawyers
Professor Robin Paul Malloy
ABA State and Local Book Series, 2020
In Disability Law for Property, Land Use, and Zoning Lawyers, Professor Robin Paul Malloy explains how to navigate one of the fastest growing areas of concern for local governments: the intersection of disability law with land development, planning, and regulation.
This is an area of law that is both complex and confusing. Malloy simplifies the task of learning disability law by sorting through and organizing numerous provisions of our federal disability laws and explaining how these provisions relate to everyday practice and decision-making.
Among its features, the book includes straightforward discussion of relevant provisions of the Americans with Disabilities Act, the Fair Housing Act, the Rehabilitation Act, and the Architectural Barriers Act.