In April 2020, the College welcomed five new professors who continue to broaden the College's academic and research capacity in key strength areas and who expand the bench of highly experienced legal scholars teaching in JDinteractive.
"The teaching, practice, and research interests of these new faculty members will be critical to guiding our students toward academic and career success," says Dean Boise. "I'm particularly pleased to have hired two professors—Jack Graves and Linda Whitton—who will focus their teaching within JDinteractive. Both are recognized scholars in their fields and—as online pioneers—they are profoundly dedicated to providing quality online legal education for the 21st century."
MEET THE NEW PROFESSORS
Courtney Abbott Hill L'09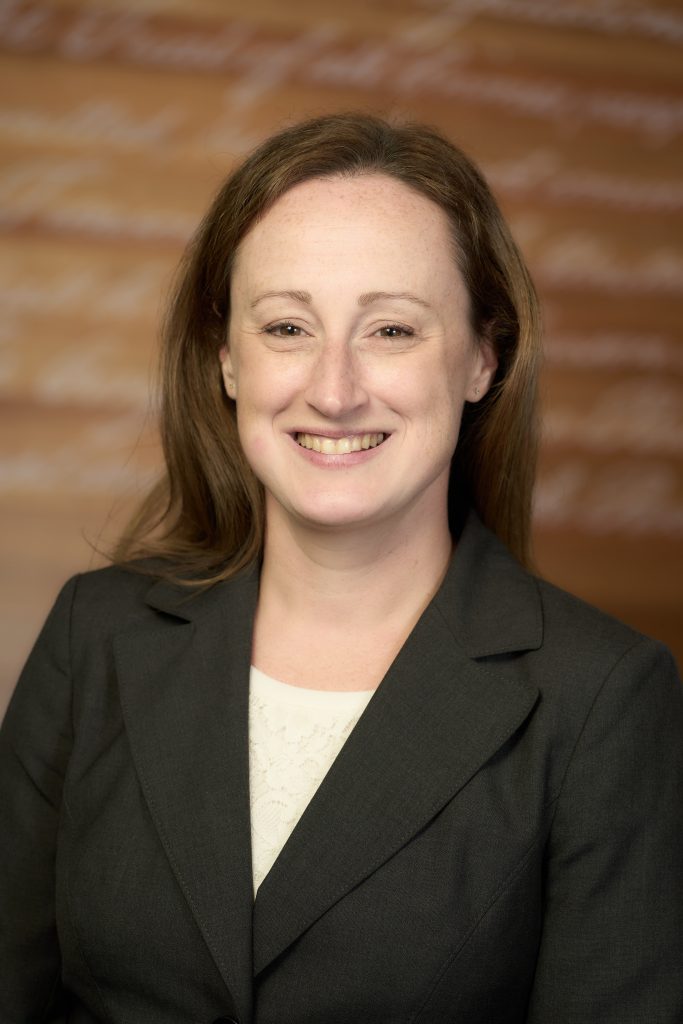 Most recently Associate Director of Student Affairs, Courtney Abbott Hill L'09 joins the faculty as a teaching professor of legal writing. In the Office of Student Affairs, she was responsible for helping students reach their full academic potential with an emphasis on bar exam preparation. She also designed and implemented academic success programming, and she taught a third-year law seminar.
Abbott Hill earned her J.D. magna cum laude from the College in 2009, where she was Managing Editor of the Syracuse Law Review and a member of the Justinian Honor Society and the Order of the Coif. After graduation, she served as a court attorney with the New York State Appellate Division, Fourth Department, before transitioning to a career focused on law student success as a regional director with a national bar review provider.
Why did you decide to teach law? I love working with students! I spent time teaching before law school and decided early in my law career to pivot toward helping law students achieve their full potential.
What is the most important aspect of the law that students should know? When reading the facts and circumstances of the cases you are assigned in law school, remember that the people involved are not fictional. Consider this human element rather than simply looking for the rules established by the cases. Not only will that help you read and think critically, it will help you become a better lawyer.
What interests do you have outside of teaching and the law? I have two young children, so when I'm not working you can usually find me cheering on a Little League team, watching a dance recital, or volunteering at their school.
Jack Graves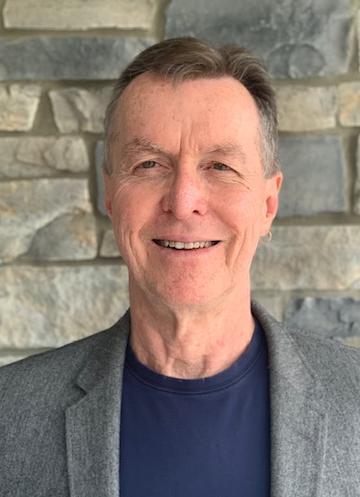 Jack Graves joins the College as a teaching professor and will develop and teach JDinteractive courses in commercial transactions and evidence. A visiting professor at the College in 2005, Graves was most recently at Touro Law Center, where he served as Professor of Law and Director of Digital Legal Education, launching its hybrid J.D. program.
A law graduate of the University of Colorado (1994), Graves has played a significant role developing online legal education in J.D. programs nationwide. His recent writing focuses on teaching materials tailored to the online environment, including Sales Law (2020), Learning Contracts (2019), and International Sales and Commercial Arbitration (2017).
Graves was an original member of the Working Group on Distance Learning in Legal Education. He developed and delivered two fully asynchronous courses through iLaw Distance Learning, and he serves as a frequent speaker at online legal education conferences, including Syracuse's April 2019 symposium on "Online Learning and the Future of Legal Education."
Why did you decide to teach law? I thoroughly enjoyed the law school experience and environment as a student, and I found the opportunity to return to that environment as a faculty member to be irresistible. Although I loved practicing law, I found the most rewarding aspects of my job to be attorney development and associate training.
What is the most important aspect of the law that students should know? Reading and applying statutes is one of the least developed skills for law students and lawyers. While there is much to be said for the common law, we often become so immersed in case methodology that law students (and lawyers) can easily overlook the value and importance of direct statutory interpretation.
What interests do you have outside of teaching and the law? I love outdoor sports, including cycling, skiing, climbing, kayaking, and other adrenaline-inducing activities. Adding twins to our family a few years ago slowed me down a bit, but as they get older, I am returning to the outdoors.
Mark P. Nevitt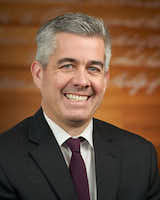 An expert on the intersection of national security and climate change, Mark Nevitt will teach national security law, climate change law and policy, environmental law, and constitutional law.
A contributor to the Just Security blog and Penn Law's Regulatory Review, Nevitt has published widely on climate change, environmental law, and national security law in the Harvard Environmental Law Review, Washington University Law Review, Boston College Law Review, and elsewhere. His chapter on "Environmental Law in Military Operations" is included in the influential operational law analysis US Military Operations: Law, Policy, and Practice (Oxford, 2016).
Nevitt has served as the Distinguished Professor of Leadership and Law at the US Naval Academy in Annapolis, MD, and Sharswood Fellow, Lecturer-in-Law, at the University of Pennsylvania Law School. Before his academic career, he was a tactical jet aviator and a Judge Advocate General's Corps attorney in the US Navy. As a legal advisor, he helped with the US Navy's investigation into the Iranian detention of sailors on Farsi Island in 2016. His military awards include the Air Medal and Meritorious Service Medal (four awards).
Why did you decide to teach law? First, I view teaching law as a continuation of my public service that began when I was 18 years old and joined Navy ROTC at the University of Pennsylvania. Second, I love legal research, scholarship, and going deep on issues that are not just theoretically interesting but that are grounded in real-world practice and that require innovative legal solutions.
What is the most important aspect of the law that students should know? Be inquisitive, never stop learning, and keep an open mind about where your Syracuse law degree may take you. I'm a case study. I started out as a military attorney with a variety of assignments throughout the world, and each exposed me to a new and interesting aspect of the law.
What interests do you have outside of teaching and the law? My wife, Sara, and I love to cook, travel, read, and explore the environment. We are both environmentalists at heart, and we are looking forward to finding our new winter sport. Sara grew up in Upstate New York, so Syracuse is bit of a homecoming. At least once a year, I take a long bicycle ride in beautiful countryside. In 2019 that was Nova Scotia, and the year before that, the Green Mountains in Vermont.
Monica Todd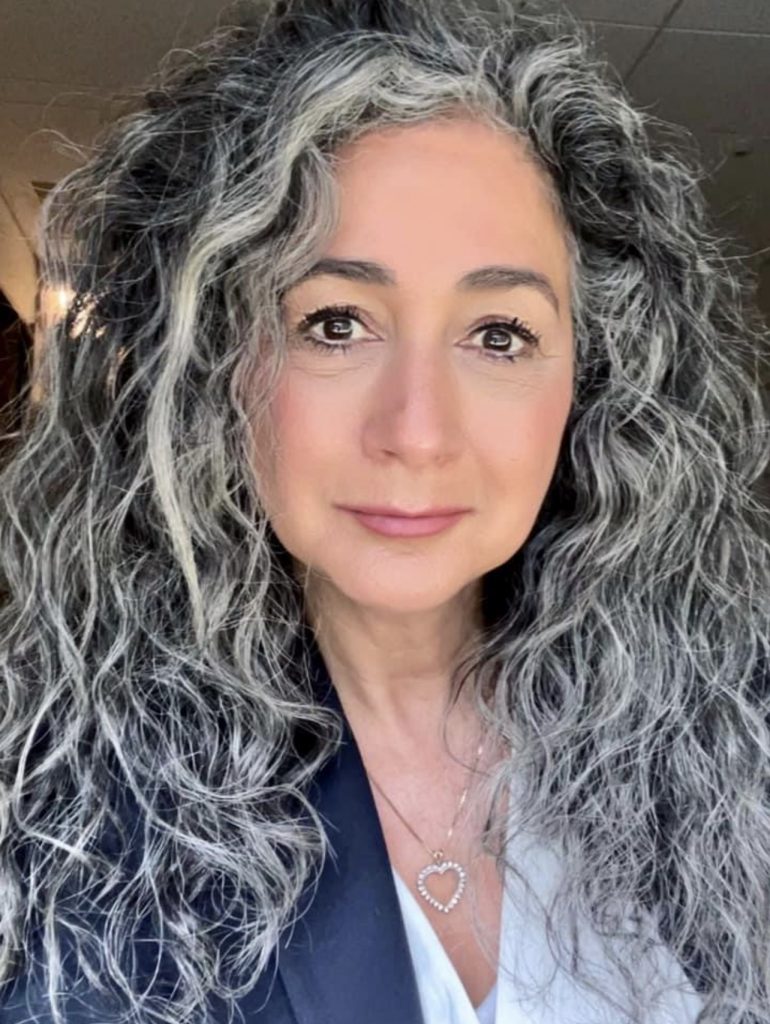 Monica Todd becomes a teaching professor of legal writing. Most recently, she was a legal writing professor at Western State College of Law in Southern California, and she served as a visiting professor at California Western School of Law in 2019-2020. She has taught courses in family law, community property, and academic support, and she served as Director of Western State's Family Practice Certificate Program.
A specialist in family law practice and crossover social and legal issues related to family law and domestic violence, Todd has published research in Akron Law Review and Western State University Law Review.
Before her law career, Todd attended graduate school at the University of California at Irvine, completing both a master's degree in social ecology (with an emphasis on Human Development Studies) and the Elementary Education Teaching Internship Program. She taught elementary school before earning her J.D. at the University of California at Los Angeles in 2007. At UCLA she was Bergstrom Child Welfare Law Fellow and Copyright Editor of the Women's Law Journal. After law school, she practiced at Stegmeier & Gelbart LLP and the Law Office of John A. Bledsoe.
Why did you decide to teach law? Teaching law is the perfect blend of two very creative, important, and challenging professions. I taught elementary school for several years before becoming a lawyer. While being a lawyer was the fulfillment of a lifelong dream, I missed being in the classroom. I feel fortunate to have combined my two passions into a fulfilling career, and I am honored to have had a role in the development of many young lawyers over the years.
What is the most important aspect of the law that students should know? Words are everything. Subtle nuances in the written word and slight changes in punctuation can have a drastic impact on the meaning of legal rules and how they apply. It is crucial that students take time to not only understand the law but to learn how to use it to craft effective legal arguments. Words are power, and in harnessing this power, lawyers can change the world!
What interests do you have outside of teaching and the law? I enjoy gardening, camping, and spending time with my family. I am looking forward to learning about the flora and fauna of Upstate New York and to discovering new places of natural beauty.
Linda S. Whitton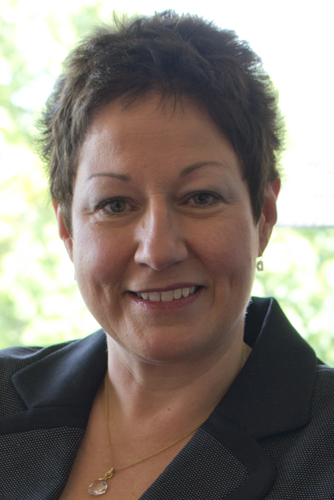 Linda Whitton is Professor Emerita of Law at Valparaiso University Law School, where she held the Seegers Distinguished Professor Chair. Joining Syracuse as a lecturer, she will teach property law in JDinteractive. She is known nationally and internationally for her scholarship on durable powers and guardianship, and she is the Reporter for the Uniform Power of Attorney Act (2006) and the Uniform Recognition of Substitute Decision-Making Documents Act (2014).
Whitton is a retired Fellow of the American College of Trust and Estate Counsel, and she has served in numerous leadership positions within the ABA Section of Real Property, Trust, and Estate Law and the AALS Section of Aging and the Law.
A graduate of Valparaiso University Law School, before commencing her academic career, Whitton served as law clerk to the Hon. S. Hugh Dillin, United States District Court for the Southern District of Indiana, and practiced business and commercial real estate law.
Why did you decide to teach law? I enjoy the challenge of demystifying legal concepts and making them accessible to students and the public. Following the examples of my mentors, I want to inspire others to advocate for those who are unable to advocate for themselves.
What is the most important aspect of the law that students should know? The development of professional judgment. Studying the law is the vehicle through which professional judgment is honed, and it is the compass by which lawyers navigate change in laws and the circumstances in which laws are applied.
What interests do you have outside of teaching and the law? I am an avid kayaker and gardener, and I enjoy all types of design.