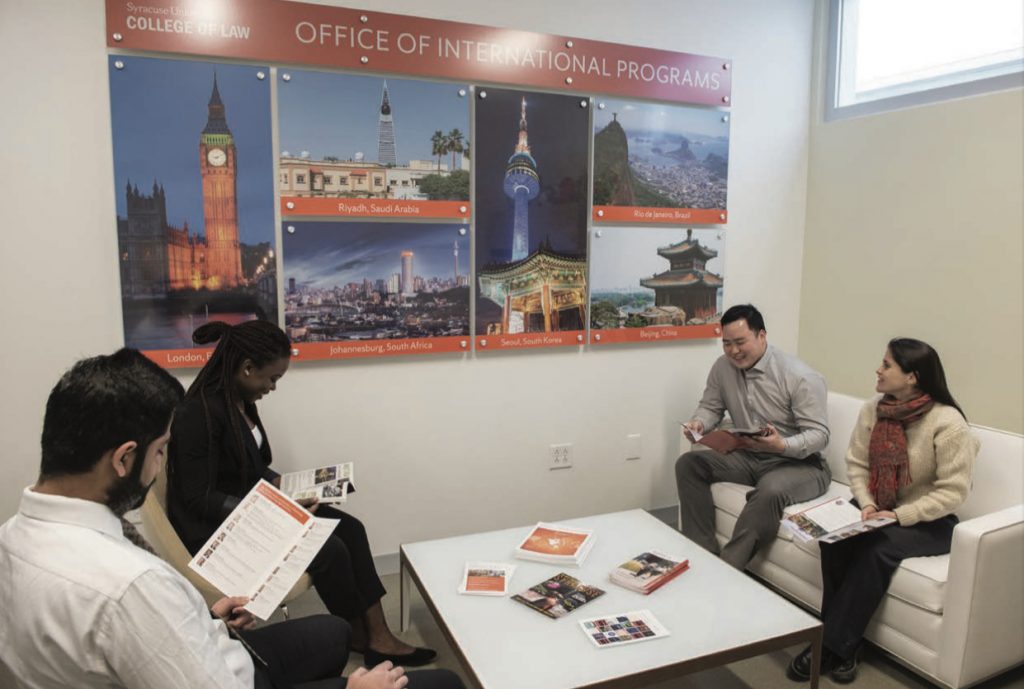 In April 2020, the College announced the launch of its new Doctor of Juridical Science in Law (Scientiae Juridicae Doctor, or S.J.D.) degree program.
An advanced research doctorate, the S.J.D. program is similar to Ph.D. programs in other disciplines. While pursuing their advanced legal studies, S.J.D. students will work under the supervision of faculty advisors to produce an original dissertation that will make a substantial contribution to the field of law.
"The launch of the program has been met with excitement by institutional partners and alumni from around the world," says Assistant Dean of International Programs Andrew Horsfall L'10. "Many of our LL.M. alumni are particularly interested, and three of them already have applied and been admitted for the fall 2020 semester." Horsfall adds that his team also has reviewed applications from Bangladesh, Brazil, China, Ethiopia, Ghana, Iran, Israel, Pakistan, Qatar, and Saudi Arabia.
"Our doctorate program will foster original research on pressing legal and policy topics by outstanding legal scholars and aspiring academics from around the world," says Dean Boise. "Doctoral students will discover that Syracuse is a thriving academic community, where the breadth and depth of our faculty's expertise will complement their own advanced intellectual inquiry. In turn, their contributions and perspectives will enhance our reputation as a global center for legal research."
The program requires students to take a year-long colloquium course and elective coursework in support of their dissertation research. During their residency, S.J.D. students also will engage in research activities across Syracuse University. After their first year, students may pursue optional residential semesters or field placements away from the College. Students are expected to complete the program within three to five years, culminating in an oral defense of their dissertation open to the University community.
"Doctoral students will discover that Syracuse is a thriving academic community, where the breadth and depth of our faculty's expertise will complement their own advanced intellectual inquiry."

Dean Boise
"The S.J.D. builds on our highly successful LL.M. program that offers unique specialties in international and comparative disability law, national and international security law, technology and innovation law, and other disciplines," explains Laura J. and L. Douglas Meredith Professor and Faculty Director of International Programs Arlene Kanter. "Syracuse also offers S.J.D. students the opportunity to pursue interdisciplinary coursework and academic engagement with other academic programs at the University, an R1 research institution." 
In addition to managing the master's and doctoral programs, the Office of International Programs organizes regular scholarly exchanges— expanding students' understanding of comparative legal concepts—with partner universities and researchers from across the globe, including: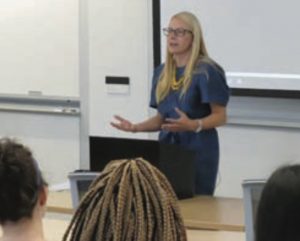 In August 2019, Professor and Vice Dean Ivana Kunda of the University of Rijeka Faculty of Law in Croatia spoke to students and faculty about developments in European Union laws that focus on regulation related to digital and internet-based industries.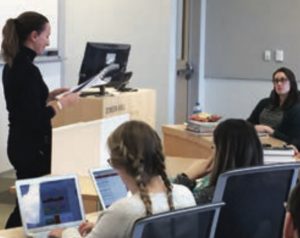 In November 2019, Professor Lea Querzola of the University of Bologna Law School in Italy joined Professor Antonio Gidi for a moderated discussion on "Civil Justice: A European Perspective."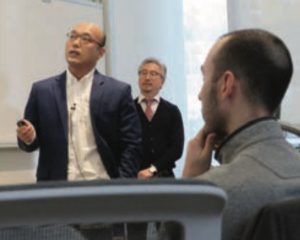 In February 2020, it was standing room only for a timely presentation on "Blockchain Implementation and the Current Political Situation in Hong Kong." Presenters Donghoo Sohn LL.M.'13, Associate Attorney at Reed CNY Business Law PC, and Visiting Scholar Kyoungtae Hwang, Manager of Spring & Partners, Seoul, South Korea, provided analytical context for understanding blockchain technology and cryptocurrency, along with their social and political ramifications for states in conflict.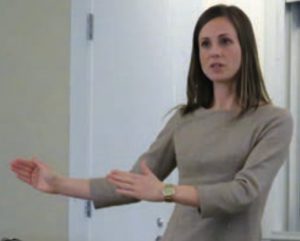 In April 2020, Professor Martyna Kusak of Adam Mickiewicz University, in Poznan, Poland, and Professor Todd Berger taught a short course on International Criminal Procedure. The course was delivered in a mixed online/ live format and, thanks to videoconferencing technology, students on both sides of the Atlantic worked together on sample extradition scenarios. The photo shows Kusak during a visit to Syracuse in 2017.