As a White House Intern, Sergio Rumayor Had a Front-Row Seat to History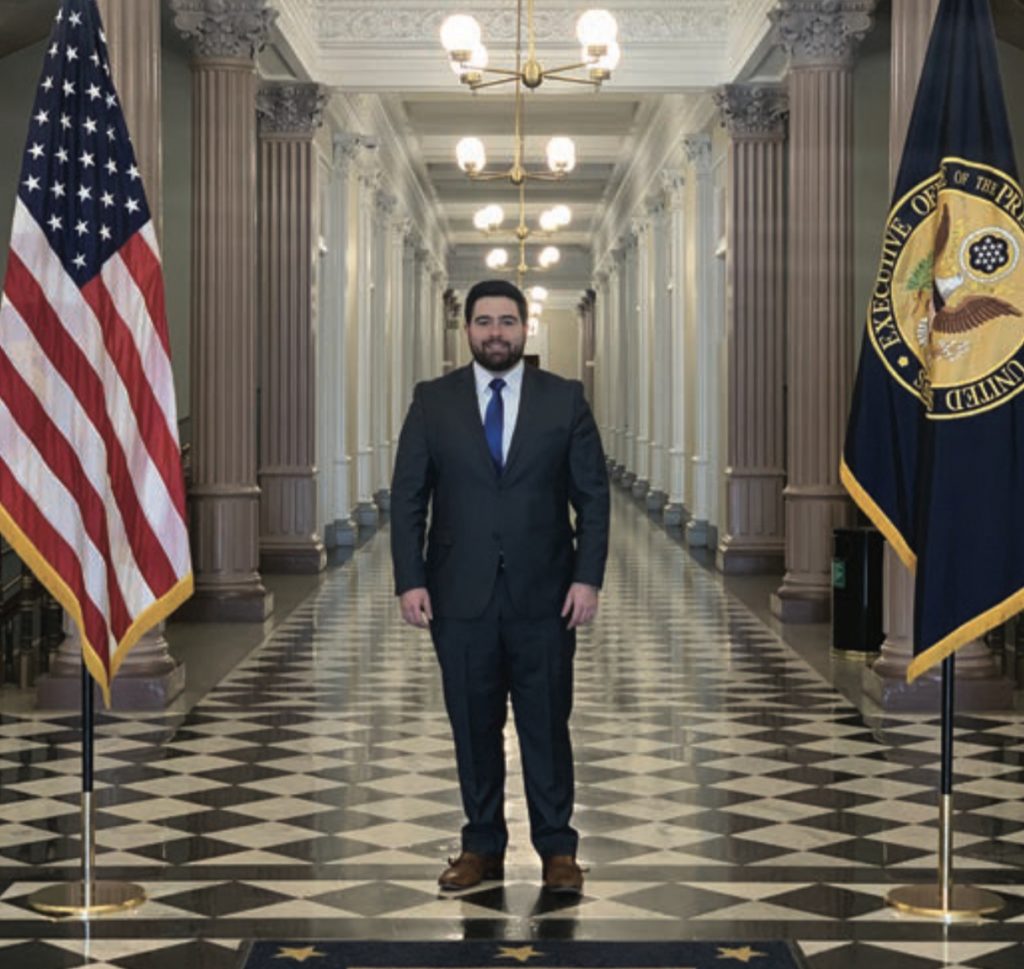 Impeachment. Flood. Pandemic. Rising 3L Sergio Rumayor's spring 2020 externship in the Office of White House Counsel did not lack for excitement. Then again, as Rumayor explains, when it comes to the highly competitive White House Internship Program (WHIP), only students prepared for hard work and challenges will do. "I believe White House interns are students and professionals who are team players: outgoing, articulate, and capable," he says.
All that drama was still to come when Rumayor, a native of Staten Island, NY, was assessing his externship options as a 1L. "My interest in an externship at the White House happened on a whim," he says. "Originally, I wanted to work in the private sector, but I thought it would be cool to get out of New York City."
Rumayor learned that the White House was on the list of DCEx choices, and specifically the Office of White House Counsel, where Rodney Dorilas L'19 worked the year before. "I later found out that Rod was well-liked in that office, and the image of a Syracuse intern he left behind set a high standard."
Offering honest advice, Dorilas explained to Rumayor that WHIP and the Office of White House Council were difficult to get into. Rumayor was up for that challenge. After a rigorous application process, he learned he had been accepted around Thanksgiving 2019. In January 2020, he moved into a short-lease DC apartment along with rising 3L Anoop Kahlon—who was externing at DC firm Sanford Heisler Sharp LLP—and reported to the Eisenhower Executive Office Building.
Rumayor joined the Executive Branch team during the third-ever impeachment of a US president in American history.
"From a law student's perspective that was amazing," says Rumayor. "I was able to observe and appreciate the extensive hours of research on constitutional and American history necessary to perform everyday duties at the Office of White House Counsel, as well as the professionalism required to succeed in such an environment."
Working under "some of the most brilliant legal minds and scholars in the country," notes Rumayor, "made it an unforgettable experience that I will carry with me forever. I feel extremely blessed to have served in the Executive Branch during this time in history."
"There was rarely a dull moment," Rumayor adds. "I woke up every morning eager to get to work and see what was in store."
Often what was in store were critical Executive Branch tasks, such as researching and writing memoranda on constitutional issues and federal statutory law, tracking Freedom of Information Act litigation, assisting with Presidential Records Act compliance and federal judiciary nominations, and helping with government oversight requests, questions of executive authority, and government ethics. "I applied skills I learned in the classroom— such as in constitutional law, legal communications and research, and professional responsibility—in a high-stakes and demanding, practical environment," he notes.
Despite being an intern in such a high-level Executive Branch office, Rumayor says that he and his two fellow interns were treated exceptionally well. "The interns are treated like part of the team. It was an incredible experience that has made not only an impact on my career as a law student but also on my future career as a Syracuse lawyer."
Unfortunately, Rumayor's externship was cut short by the COVID-19 health crisis in March. And that wasn't the only adjustment he had to make that month. "March 10 was my last week at the White House. That same week, my apartment was flooded, so I had to live in a hotel for a month!" Ever resourceful, Rumayor applied for another externship to fulfill his curriculum requirements. "This summer I am working remotely for HBW Resources, a DC energy lobbying firm, as well as for the Office of the Richmond County District Attorney in Staten Island in the Criminal Court Bureau."
Thanks to his work at the White House and the Richmond County DA, Rumayor says he is now considering a public service career.
"I am very grateful for the time I spent at the Office of White House Counsel and the relationships and bonds I made there," Rumayor says. "My experience gave me a clearer understanding of how the law operates in the three separate branches of government. There is simply no other place in the world that you can do work like that."
Ins & Outs of UK Law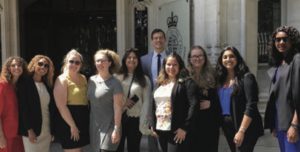 The Externship Program continues to be highly popular among students, as more than 100 students engaged in at least one externship in 2019-2020.
Learning About Prosecuting in DC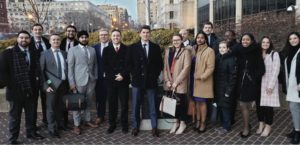 In January 2020, Principal Assistant US Attorney Alessio Evangelista L'95 hosted DCEx and PhillyEx students at the US Attorney's Office for the District of Columbia. Evangelista explained the role of the DC office and its mission to prosecute all adult federal crimes in the district and to represent the United States in civil proceedings filed in DC federal court. A central message to the students: pursuing work you are passionate about will lead to career success. In April, Evangelista received the Alumni Achievement Award at the 2020 Syracuse Law Review banquet.
Take It in Stride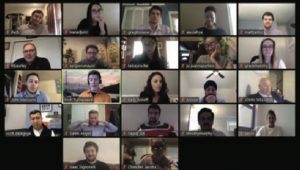 The final guest lecture of the academic year was held online. Former Judge Advocate General's Corp officer and ethics expert Scott de la Vega L'94 described his work as Director of the Departmental Ethics Office at the US Department of the Interior. De la Vega imparted to students the importance of keeping an open mind about practicing in different areas of law: an open mind can lead to unexpected opportunities.