The College of Law Continues Its Partnership with the J&K Wonderland Foundation and the JAF Foundation.
In 2019, the College of Law announced two new scholarship programs to enable and encourage talented law students from around the globe to pursue the advanced study of disability rights, policy, and law at Syracuse University. As a measure of their programs' success in their first year of deployment, both the JAF Foundation and the J&K Wonderland Foundation renewed their scholarship programs for the 2021-2022 academic year.
Meet the 2020-2021 J&K Wonderland Foundation Scholars
Two students have been named this year's J&K Wonderland Foundation Scholars: LL.M. student Kwabena Mensah, from Ghana, and J.D. student Matthew Yanez, from California.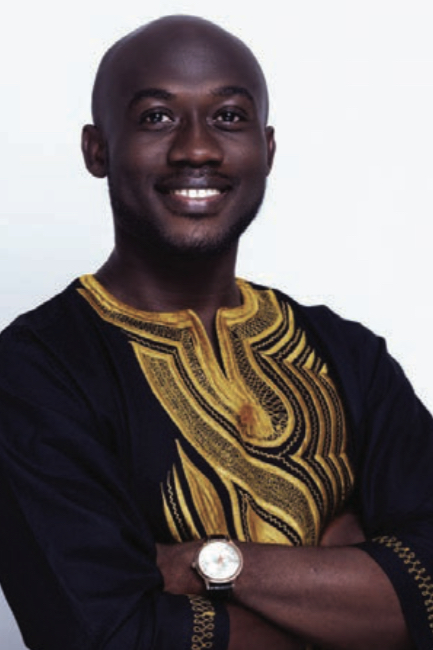 Mensah's multi-disciplinary background combines his legal education and passion for human rights with his experience as a broadcast journalist, to tell the stories of marginalized people and persons with disabilities in Ghana.
"By the kind courtesy of the J&K Wonderland Foundation scholarship, it is possible for me to pursue my master of laws degree. I am profoundly grateful for this timely and generous gesture amidst the global pandemic," says Mensah. "I have benefitted from the scholarship award immensely given my desire to pursue a specialization in disability law, yet it wasn't until I began that I fully realized how urgent the need is for me to further my studies so as to combat rampant violations of human rights and discrimination against the disabled worldwide."
In 2016, motivated by his observations of the injustices against persons with disabilities, Mensah founded Spread Love Home & Abroad, an NGO that provides mentoring and skills-training to visually impaired persons who desire to enter the workforce. A master's degree in law will not only open new professional opportunities for Mensah to advocate for the marginalized and vulnerable as a barrister, it will also qualify him to enter academia and teach future generations of disability and civil rights lawyers in his home country.
Mensah reports that after beginning his LL.M. studies at the College of Law, the National Council on Persons with Disabilities in Ghana invited him for a consultation on amending the Disability Law of Ghana (Act 715). He also has been made one of six steering committee members to direct a broad consultation on the preparation of a global report to the United Nations about the implementation of the Convention on the Rights of Persons with Disabilities (CRPD).
In other words, Mensah's College of Law studies are already paying off, and they are yielding exactly the results the J&K Foundation hoped to achieve through its scholarship program—a deep impact in his field, in service of persons with disabilities.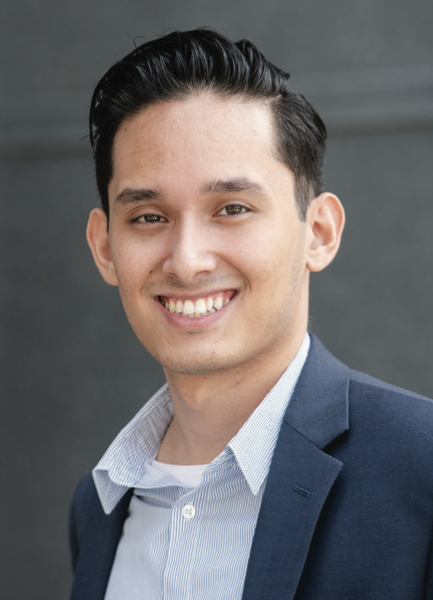 Matthew Yanez, a Class of 2023 J.D. candidate, is a young disability advocate who is determined to create an inclusive and equitable world for all. Before law school, Yanez worked with several non-profit groups in the field, including the Congressional Hispanic Caucus Institute, the National Association of the Deaf, and Arc of the United States.
Yanez also completed a Disability Law Fellowship with the Coelho Center at Loyola Law School, Los Angeles. The Coelho Center's mission is to cultivate leadership and advance the lives of people with disabilities by, among other things, working to create a pipeline of lawyers and leaders among people with disabilities.
"My journey to law school has been a bumpy road, but my passion for disability rights has never been stronger," says Yanez. "Thanks to the generosity of the J&K Wonderland Foundation, I'm able to focus on securing summer internships and preparing for my career in law instead of worrying about how I will pay for next semester's tuition. For people who have never been able to see themselves as legal professionals, this scholarship gives us validation on our own self-worth."
In addition to his J.D., Yanez will pursue a joint master of public affairs degree at the Maxwell School of Citizenship and Public Policy. He hopes his degrees will give him the tools he needs to help dismantle and eradicate injustices that people of color, people with disabilities, and other vulnerable populations face.
Yanez continues, "I intend to use the benefits of this scholarship toward
a career in public service focused on the issues I care the most about. By not having to worry about student loans, I can invest my full attention towards a future of advocacy for equitable and inclusive public policies. My goal is to one day work with the Civil Rights Division of the US Department of Justice. With the help of this scholarship, I am one step closer to realizing that goal."