PHILANTHROPIC PROFILES
Our alumni's generosity underwrites the College of Law's success.
For many alumni, a tradition of lifelong giving is often tied to personal stories and fond memories of their alma mater. And what better time to reflect on their College of Law days than on the occasion of a class anniversary! Here, alums celebrating years ending in zero share their philanthropic journeys. Tell us yours by emailing us at su-law@law.syr.edu.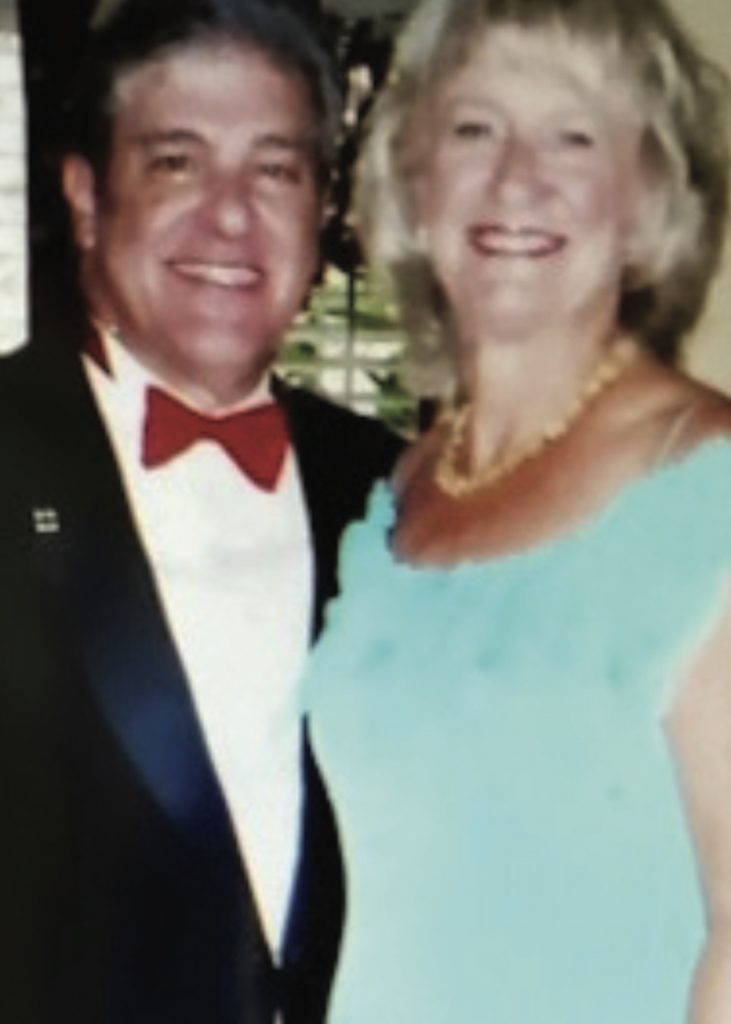 Joe Vumbacco stood down as CEO, President, Vice Chairman of Health Management Associates Inc.—a $4 billion revenue organization managing more than 60 hospitals in the southeast and southwest—in 2008. "But I don't consider myself retired." Since 2008, Vumbacco has learned to speak and write Italian; gained a Certificate of Finance from Harvard Business School to manage his own investment portfolio; and has turned his hand to writing novels. The Ghost of Bowdoin College was published to acclaim in 2018, and Vumbacco has completed the manuscript for his follow story of "money, murder, and the mob:" The Return of the Ghost of Bowdoin College.

What was your favorite class and professor at the College of Law?
More than one person gave me a break over the years, but I'll never forget what Dean Robert Miller did for me. I was married in my senior year at Bowdoin and my wife, Lee, and I had our first child in 1966. I wanted to go to law school, but coming from a factory background in Meriden, CT, I had little money, just enough to get through the first year and pay rent on married student housing.
But I felt responsible for my family, so I walked into Dean Miller's office in the summer of 1968 and asked him to save my place, so I could work to raise more funds. I thought he wouldn't know who I was, but he said he had reviewed class grades, saw I was near the top, and offered me a full scholarship. Not only that, he called his friend Gary Axenfeld in Syracuse and I went to work as a clerk at Axenfeld, Webb, Marshall, Bersani and Scolaro. From there I became Research Editor at Syracuse Law Review and was elected to Honor Court and the Order of the Coif.
My first year at Syracuse was also Professor Emeritus Travis H.D. Lewin's first year. He went on to have a brilliant career, and he is an outstanding teacher.

How did your SU College of Law degree help you reach your career goals?
I wanted to be one of those people who broke the ceiling of non-Ivy League law graduates getting a job with a Wall Street corporation. After graduating, I practiced law in Manhattan with Mudge Rose Guthrie & Alexander before joining the "tough and tumble" world of beer and bread as a senior vice president of the F. & M. Schaefer Corporation. I then became the Executive Vice President of the Turner Corporation—the largest general contractor in the US—before leading Health Management Associates.

When and why did you start to give back to the College of Law?
When Lee and I got to the point when we weren't poor, we started to give to certain causes, and top of the list was Syracuse. Later, I was asked to serve on the Board of Advisors during the period when Dean Hannah Arterian was raising money for Dineen Hall.

In what other ways do you practice philanthropy?
After leaving Health Management Associates, I became a Master Mason, and I helped to revive a scholarship program here in Maine. Plus, my wife and I helped to found a non-denominational "church without walls" in southwest Florida, the Jubilee Fellowship of Naples. I also try to do a lot of counseling with high school and college students. I have a cardinal rule for them: don't strive to be the smartest person, be the most organized. Work first, then play.

What advice can you share with recent graduates just starting their law careers?
I learned the following from Gary Axenfeld. If you want to be a successful lawyer or businessperson, there are four things you have to do—answer mail, return calls, have big ears, and a small mouth. I've practiced that for 50 years. I worked very hard on listening, for instance, not just listening to important things, but everything. An example of having a "small mouth" is from my Turner days when we managed top secret government contracts. I had a reputation for never breaching confidence, which goes back to growing up in a rough place.