PHILANTHROPIC PROFILES
Our alumni's generosity underwrites the College of Law's success.
For many alumni, a tradition of lifelong giving is often tied to personal stories and fond memories of their alma mater. And what better time to reflect on their College of Law days than on the occasion of a class anniversary! Here, alums celebrating years ending in zero share their philanthropic journeys. Tell us yours by emailing us at su-law@law.syr.edu.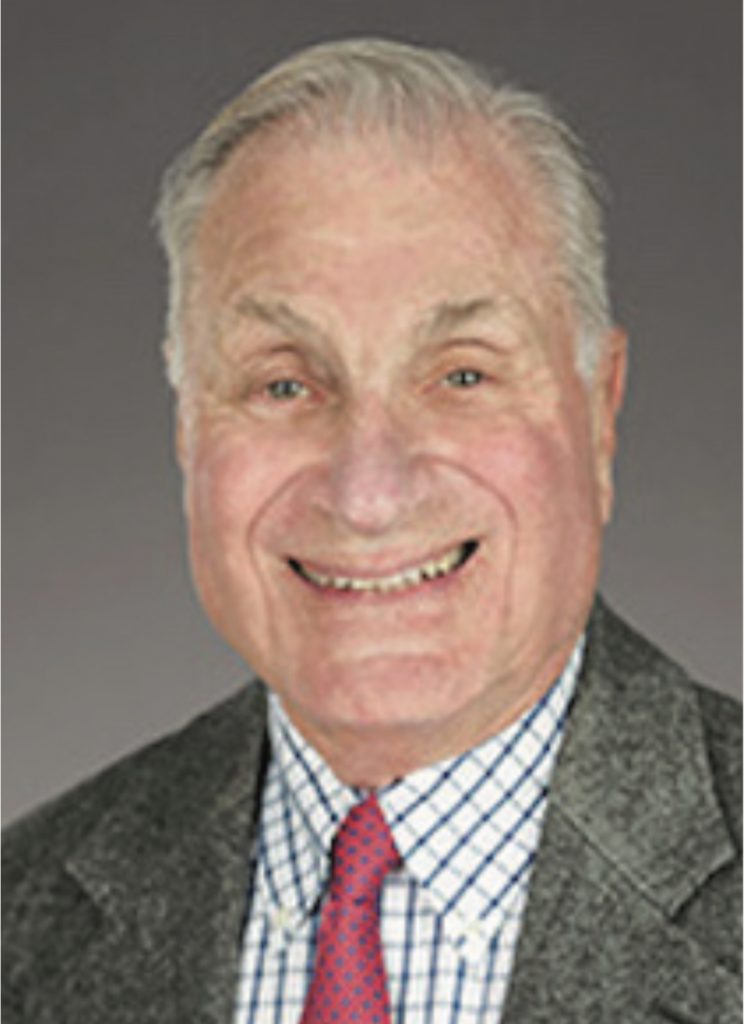 After many years of experience in Real Property Litigation, Steve Davis concentrates his practice in Hudson Valley tax certioraris. He leads the Tax Certiorari and Condemnation group at McCarthy Fingar LLP, a leading White Plains law firm which inter alia represents owners of income producing and development property at redressing their valuation grievances and other abuses by municipalities. Davis still plays baseball, primarily in the Men's Senior Baseball League (MSBL), offering local league play over the summer and weekend tournaments across the country over the fall and winter, including in Phoenix, Palm Springs, and Las Vegas. He has supported the College's Annual Fund for more than 50 years!

What brought you to the College of Law?
After graduating from Queens College and living at home for those four years, I wanted to try living away for a few years. Since Harvard didn't seem the right spot for me, I chose Syracuse. After my time at Syracuse, I concluded that Harvard would not have been any more difficult. I noticed that ease or difficulty at school seems directly related to inclination. I find competition and its rewards fascinating.

Any law school memories that stand out?
I enjoyed everything about the law school. In particular, I remember a Real Property test Dean Ralph Kharas sprung on us in the middle of the semester. It was the only Law School test on which I attained the highest grade in the class. By happenstance, I read about the topic the night before: equitable adjustment. Most of the class had no idea of the subject, and consequently failed!
My most cherished memory though, is meeting Sandra Rosenberg, the girl who
ultimately became my wife for 50 years until she passed.

When and why did you start to give back to the College of Law?
For the same reason I love America—the pride of a first generation American in a leading American institution. The College of Law makes us better. I began giving back financially about four years out of school.

In what ways have you given back?
I make an annual gift to the Annual Fund. I also sponsored a seat in the Melanie Gray L'81 Ceremonial Courtroom in memory of Sandra. I also give back to Queens College in the same manner.

Why is philanthropy important to you?
At the time I attended law school, compared to today, it was a bargain. Consequently, I felt the need to give back to ensure it remained attainable. Although the cost of graduate school today spirals higher, the need remains for keeping legal education costs within reach. The College of Law prepared me well for the rest of my life in general, and the ability to give back, in particular.

Do you have a message to recent graduates about giving back?
For law school graduates, I would say that law school is the vehicle that provides you with the tools you need to have a successful future. The law school requires funds to survive and to attract the best professors and student.